The word ombre comes from French language where it means "shaded" and as we all know it is gradual blending of one hair color with another. This trend has taken the world by storm and there's infinitely large amount of different ombre hairstyles and variations. The reason why ombre became so popular is because this technique allows a lot of experimentation and everyone can find an ombre hairstyle that they like. Some ombres are more subtle and natural looking, and recently people have been using the term "sombre" to describe it, but ombre hairstyles can also be very unique and eccentric. The ombre technique my look complicated at first look, but it's really not that hard to achieve and it gives great results. It is a great way to add some spice to your hairstyle if you're bored with your hair. Another great thing about ombre is that is works on many different hair lengths, from short to extremely long. In this article, you can check out ten stunning black and silver/grey ombres for different hair length and styles that look very bold and cool.

Medium Length Black And Silver Ombre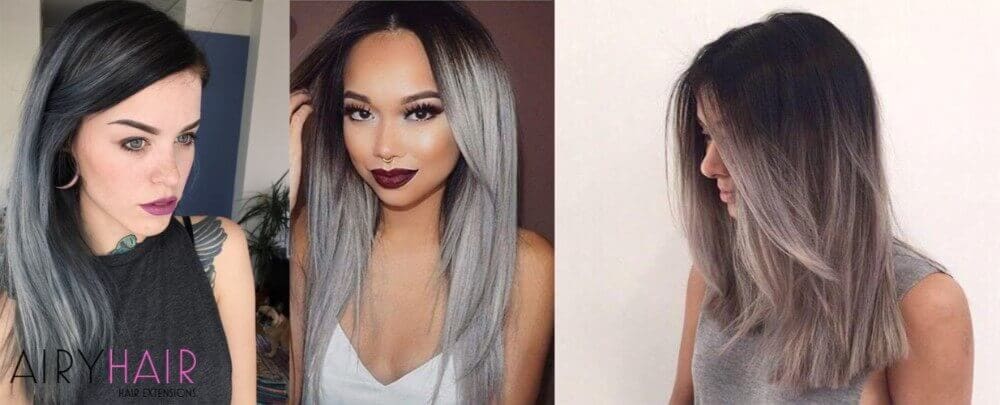 This is a classic medium length hairstyle, but what makes it special is the black and silver ombre. Usually, it starts from black on the roots of your hair and blends to silver/grey color on the bottom of your hair, but you can also play around with it and go from silver on the top and black on the bottom.
Bob Ombre Hairstyle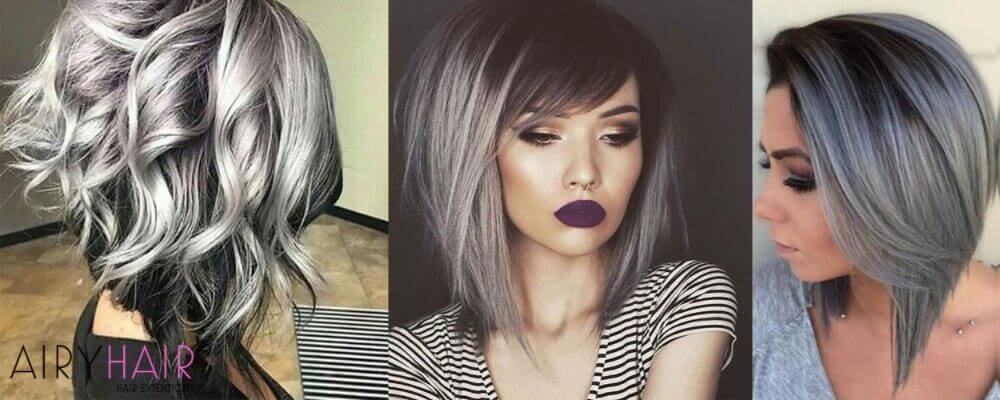 Bob haircut is still very famous and there are many cool variations of it. The way to make it special and unique is to create this awesome black and silver ombre effect that looks great on a bob haircut. Here you can see that you don't need extremely long hair to get the ombre effect.
Black And Silver Ombre On Long And Straight Hair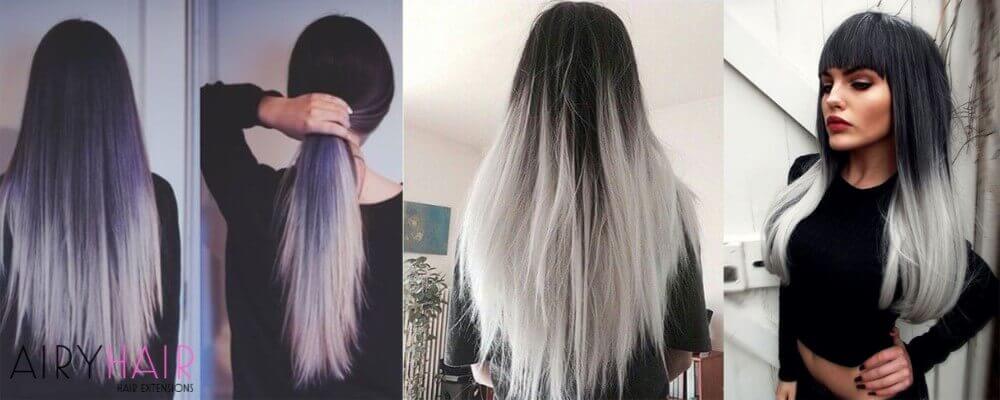 It's very simple to get this black and silver ombre effect on long and straight hair because there's a lot of hair to work with and that ombre blending and shading can be perfect. You can also add other colors and shades between the black and silver to get a unique look.
Black And Silver Ombre On Extra Long Hair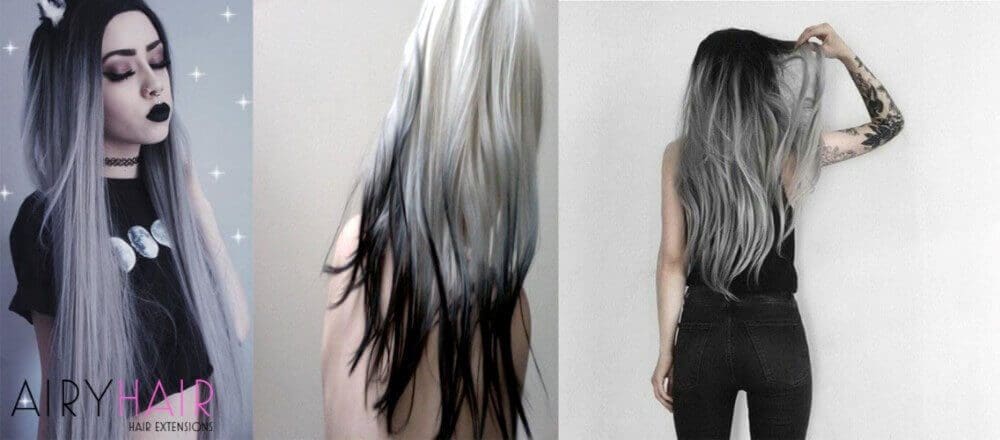 Extra long hair always looks special and simply stunning because of its length, but adding a black and silver ombre will transform it even more. In the middle picture you can also see a reverse silver and black ombre that also looks stunning. And if you want this hairstyle but don't have such a long hair, simply add some long silver or grey extensions to your black hair.
Black And Silver Ombre on Curls
Black and silver ombre also looks great on curls. Curls add to the blending and shading of the ombre and create an awesome hairstyle.
Tight Curls Ombre Hairstyle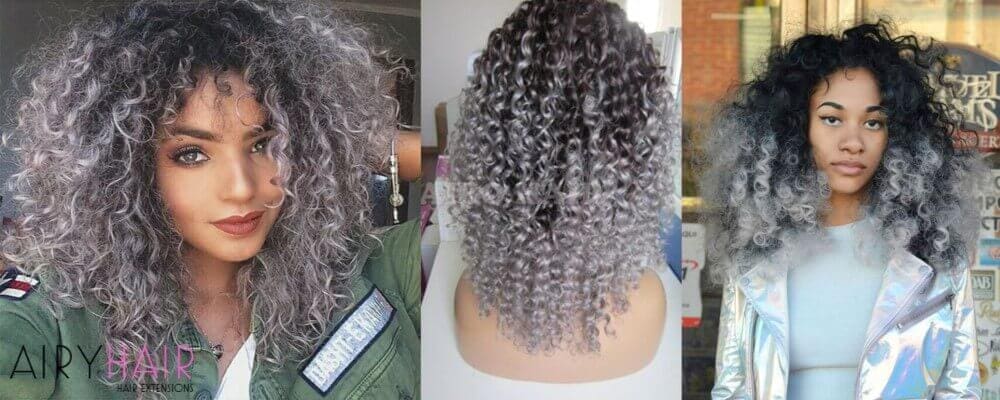 Black and silver ombre can also look very cool on tight curls. So if you want a really unique hairstyle, this is really an interesting one. It doesn't matter if you have spiral curls or kinky curls, black and white ombre looks great on it.
Braided Hair Ombre Hairstyle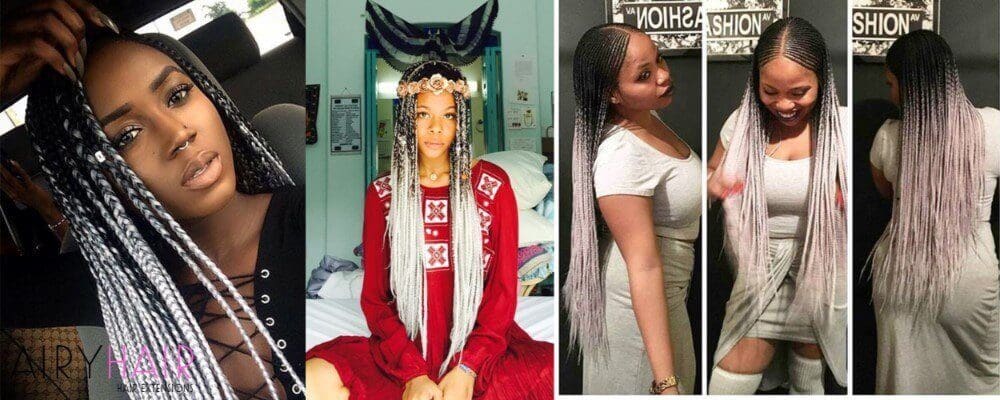 This is a really unique hairstyle that looks stunning! These braids look amazing on the black and white ombre and the transitions and shades are still very visible. For very long braids, you can first add some cool extensions to your hair because you need a lot of hair for braiding, and then you can choose the braiding style that you want. You can also buy extensions that are already braided.
Black And Silver Ombre With Braids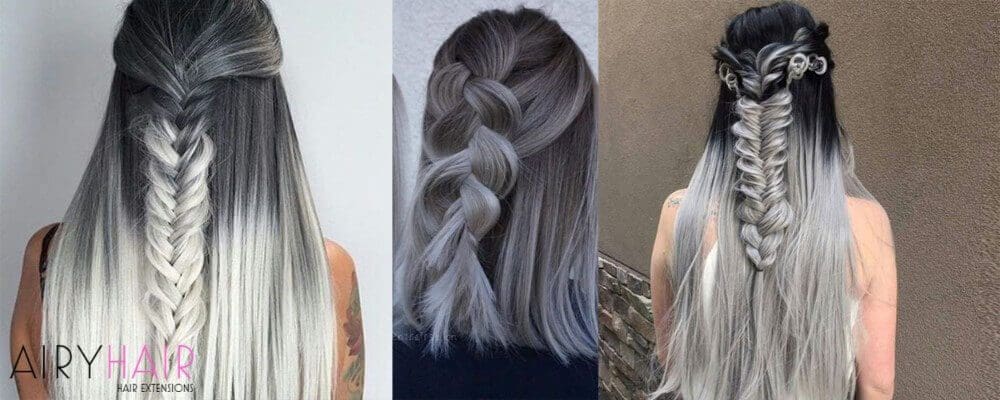 If you're more into regular braids, these hairstyles are really beautiful. These black and silver ombres with braids are perfect for special occasions and they look really elegant and sophisticated. And of course, there are numerous braids you can choose from.
Black And Silver Ombre Hairstyle With Bangs
Black and silver ombre also looks great on a hairstyle with bangs. Bangs are a great way to change up your style because they really change the way your face looks. And if you add the black and silver ombre to the mix, you get a really cool, youthful looking hairstyle.
Black And Silver Ombre Hairstyle With A Ponytail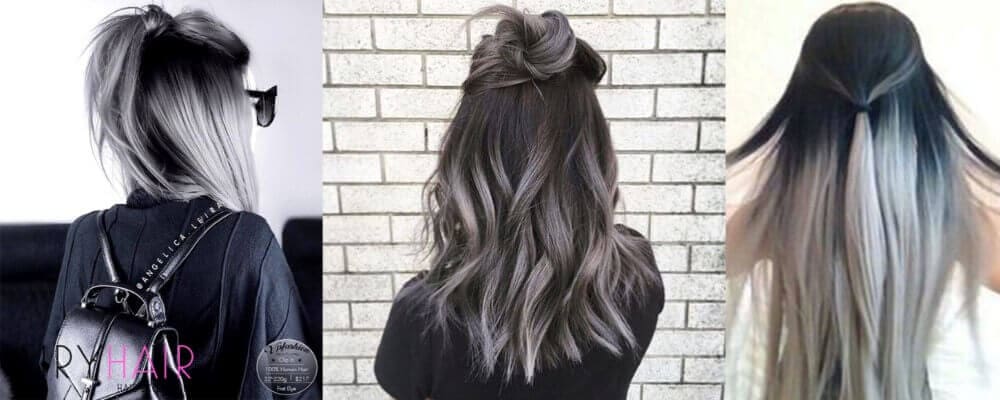 To change up your silver and black ombre hairstyle, you can play around with different ponytails. It's very trendy to use only the top part of your hair to create the ponytail or a messy bun.
Source: Pinterest