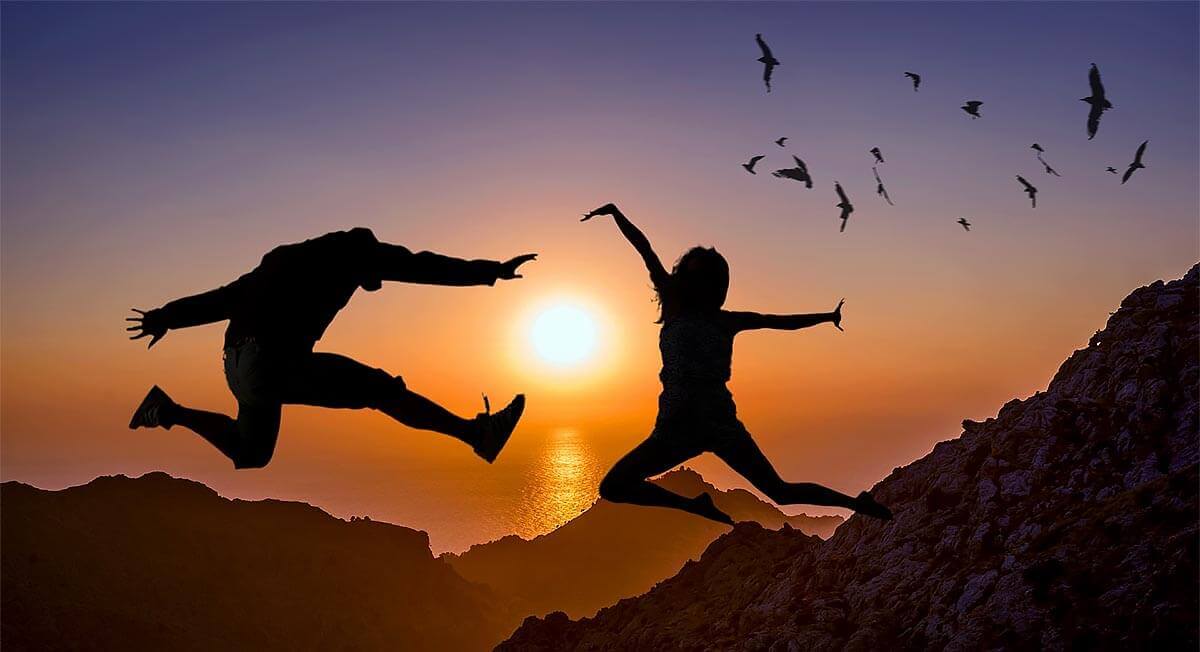 Today, we have received an interesting message from one of the BHB clients, which we wanted to share with all of you. Especially since we work day and night to bring you the best quality hair extensions available.
We are extremely happy to see our hard work pay off. As this is what one of our newest clients had to say about her previous (besthairbuy) and current (airyhair) supplier:

So ontop of my purchase with Airy Hair, I tried another distributor as well called Best Hair Buy. I received their order and it made me appreciate Airy Hair much more. I wrote a review on resellerratings.com (as below) and also threw in their a nice thumbs up for Airy Hair.
"I received my first order of hair from them and am very unsatisfied with the purchase. The hair is all different lengths but no longer than 20″ and I purchased 22" BodyWave #2 Dark Brown Microloop. The hair breaks easily, falls out of the loop and bead, has glue down the hair and it extremely thin for 140g per piece purchase. As I stated, I ordered a #2 Dark Brown and what I got was a #4/5 Medium Reddish Chocolate brown, YUCK!
If you are looking for quality hair that lasts and is silky soft and great quality, go to where I normally buy hair and that is www.airyhair.com. Their Remy Plus is exceptional and their customer services is awesome. Please know that I am a regular person, not someone trying to sell you another company. In no way am I paid or compensated in any way by Airy Hair. I am someone who believes that you should always get what you pay for, especially after having to wait for the product. If a company is good, they will stand by their product or offer you a full refund. Best Hair Buy is not that kind of company!! Airy Hair may not always be 100% perfect (more like 90-95%) but they stand behind their product and their consumers to make any wrongs right."
We are also posting the very same review in picture form in case it gets deleted: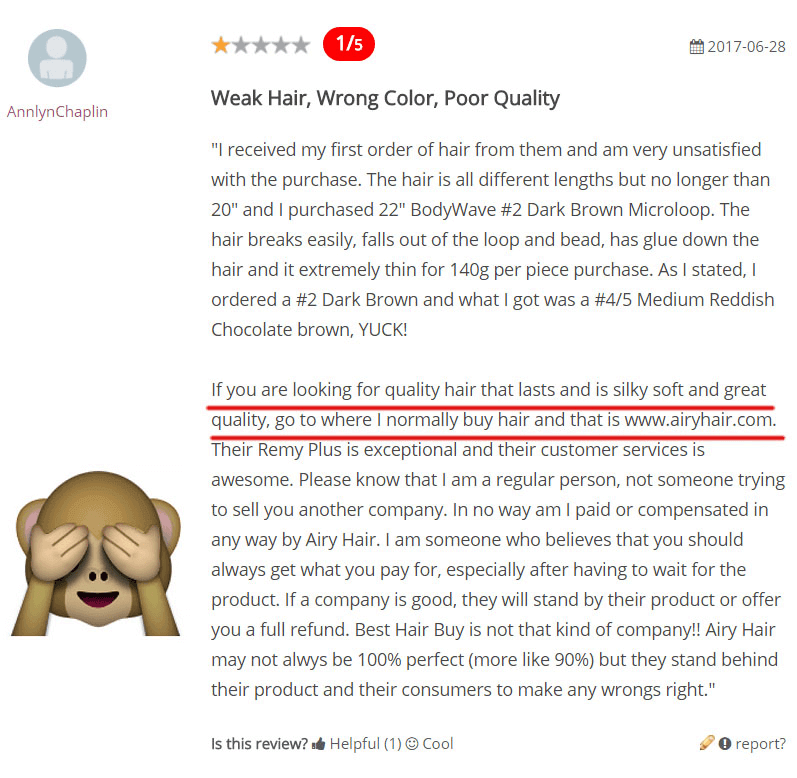 But don't take our or other customers words for granted, try airyhair extensions yourself! Not only will we deliver them for free, there is a thirty day money back guarantee protection, which makes the offer even more attractive and there is literally zero reasons for not trying AH.