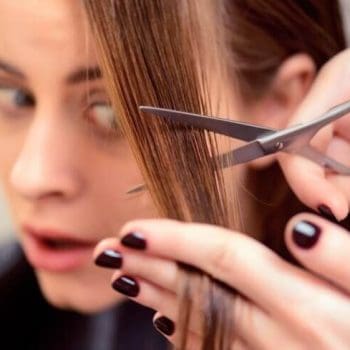 Fortunately, bad hair days are temporary nightmares. But everyone dreads the long-lasting results of regrettable haircuts. If you hate your new overall look or cropped length, waiting in embarrassment to grow it out and hiding under hats are unnecessary. Just add 100-percent human AiryHair extensions for almost instantly natural-looking improvement. Four popular attachment methods can help you create fuller, longer styles quickly.
Short Hair Considerations
Natural hair volume and length: You need enough remaining hair thickness and length to blend in and conceal extension attachments to avoid detection.
Supplemental length and weight: Select a length and weight that are appropriate for your rooted locks' shortest portions. Adding really long, heavy bundles to very short hair can strain it, making your enhanced look appear artificial. So extensions that brush your shoulders with lower weights are better options.
Color and texture: Choose extensions that match your own tresses for a neat, realistic look. Even minor shade differences, especially when lengthening super short hair, can make your additions obvious. They can form a line between your rooted and inserted locks. To change your appearance or create dimension, add a few highlight, lowlight, or bright and funky colored strands. Coordinate your natural and supplemental texture so both are straight, wavy, or curly. Avoid drastic variations that can stand out as fake.
AiryHair Extensions
Washing: Start with clean, dry hair free of oil, grime, and styling product buildup.
Application: Ask a stylist to add your AiryHair if your newly cropped length is under 5 inches. Begin all at-home extension applications by creating a back bottom horizontal row. Pin up remaining tresses. Part a narrow hair section. Position the first strip near your roots without pulling on your scalp. Attach it per your chosen method's instructions below. Repeat those steps to complete your first level. Then continue that process with additional layers from your neckline to your crown. Release your pinned-up hair and blend it in with your supplements.
Clip-in extensions: Want an easy, do-it-yourself disguise for bad haircuts? Try clip-in extensions for bobs and longer styles. Your existing tresses will need enough bulk to hide the fasteners. This temporary method allows quick clip-in application, unclipping for removal, and reattachment whenever you desire.
Tape-in strips: For short styles, consider tape-in bonding as another easy bad haircut fix. Many women can apply these hair extensions themselves. Or enlist a friend, relative, or stylist's help. Warm double-sided tape. Sandwich a thin section of your natural strands between two extension pieces, lining up adhesive strips. Press together firmly. For removal, spritz a special spray formula to dissolve the fixative. Use a rat-tail comb to peel the tape away from your rooted tresses.
Micro loop sets: These glue- and heat-free extensions are easy to attach on your own. Pull narrow natural and AiryHair sections through micro loops toward your scalp. Squeeze small circular links tightly with a crimping tool to secure. To remove beads, pinch flattened rings from sides to reopen them. Then just slide added bundles downward.
Nail/u-tip strips: Concerned about fixing short hair? Ask a friend, relative, or stylist to fasten nail/U-tip bundles in place with hot fusion. Melt U-shaped tips' artificial keratin slightly with a connector tool. Affix glue to your own strands firmly. Secure extension over warm bonding agent. Additions won't become visible, even in thin locks. To detach, apply a few bond remover drops. Separate dissolving glue and tips from rooted hair.
Extension Care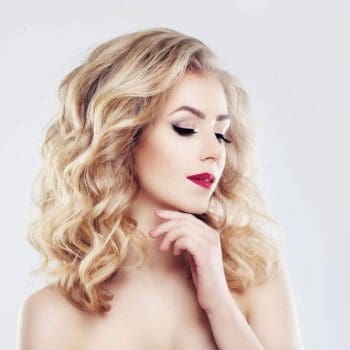 Shampooing: Refrain from wetting your newly enhanced mane, allowing extensions to set for 48 hours. Before washing, eliminate knots and tangles with a wide-tooth comb. Forgo shampooing daily to prevent detachment. Clean and deep condition your hair gently. Keep greasy formulas away from fasteners or they may loosen and slip.
Brushing: Detangle your mane with a soft-bristle brush two or three times daily.
Styling: Blow dry, curl, or straighten your extensions on low settings. Keep hot tools away from attachments so bond will stay secure.
Sleeping: Braid completely dry AiryHair loosely overnight to avoid tangles.
Adjustment: As your natural hair grows, adjusting your extensions can prolong their wearability. Unfasten each individual section, slide it up closer to your roots, and reattach it. After a while, experiment by removing one piece from your longest original locks to see if they've grown out enough to take off all additions.