Finding extensions that fit your requirements perfectly can be pretty hard and frustrating. If you like looking unique and experimenting with different hair colors and looks, you may not be able to find extensions that match that. Or maybe you have a specific length or texture that you want and you simply can't find it.
Look no further, AiryHair offers special custom made hair extensions that will fulfill all of your dreams. Most hair brands have only a couple of length, color, and texture varieties and if that's not what you're looking for, tough luck. What is special about us is that we are able to create whatever kind of extensions that you can imagine. We do not simply resell hair, we make completely unique sets of extensions.
If you're a confident and bold girl who wants to have one-of-a-kind extensions, then you should definitely consider ordering your special set. The options are limitless and you can pick, choose, mix and match so many different styles, colors, lengths and textures.
Our goal is to provide you with absolutely perfect extensions that will match your natural strands and your personality. We applaud bold women who know what they want, dare to be different, and stand out from the crowd. That is the reason why we worked hard in order to be able to offer you so many choices to create your individual hair.
The Benefits of Individual Hair Extensions
1. If you order custom made extensions, you will be able to match them to your hair perfectly. That is something that's particularly important when it comes to extensions because it ensures a perfect blend. If you don't have an exact match, people might be able to tell that you're wearing extensions and nobody wants that. So to avoid buying extensions that don't quite match your natural hair, try our custom order.
2. Hair color is another important aspect that you should take into consideration. If you have a particular shade in mind and can't find it anywhere, AiryHair is here to save the day. You can choose from hundreds of beautiful colors and if that wasn't enough, you can combine as many shades as you want.
That enables you to create your own unique, custom-made ombre, sombre, and balayage hairstyles and order wefts that have a couple of shades of the same color to ensure a natural look. The possibilities are endless and this is where your creativity can really shine. So why have a standard hair color like everyone else when you can absolutely special and different?
3. You can pick any length you want. Usually, extensions come in a couple of standard lengths so you have to buy longer ones and then cut them to match your natural hair. You can avoid this by buying individual hair because you can order literally any length, whether it's extremely short or extra long.
4. So many different textures are available like straight, wavy, curly, body wave, deep wave, funmi, yaki, kinky curls, and many, many others. There are a lot of different types of curls and we are trying to include them all and give you an incredible range of textures.
5. You can also pick the thickness of the hair. That determines the overall volume you're going to get. Girls with thin hair usually go for thickness, while girls who have naturally dense hair don't really need that. This is another way of how individual extensions are catered specifically to you.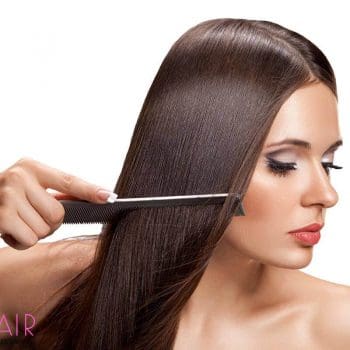 6. If you are inspired by a certain hairstyle and want to recreate it, you're in luck because that's also one of the options for individual extensions. We will make all of your ideas come to life, so let your imagination run wild!
7. When you buy hair extensions, you're usually not quite sure if they'll be the right fit. But with individual ones, you don't have to worry about that ever again. Since you have picked all the characteristics of the hair, there is no way you won't like them. Doesn't that sound awesome?
8. If you order custom extensions, they will be made out of the best Remy hair out there. High quality, genuine Remy hair can last for more than six months, it will tangle a lot less, have more shine, and have all the cuticles aligned.
9. Last but not least, you can select single or double drawn hair. If you're looking for quality, then double drawn is the way to go because the thickness will be equal from top to bottom and there will be no short hairs poking out.
Getting Started
If you have very particular requirements for your hair, then individual hair extensions are something you must try. Being able to pick and choose all of the aspects and characteristics of the hair is something that you can't get anywhere else.
There is no doubt that you will fall in love with your custom made hair and wear it constantly.