Tape-in hair extensions are still one of the best ways to create a completely new hairstyle and a very voluminous and lengthy look. When you have short or medium-length hair, waiting for it to grow is like watching paint dry. Luckily, hair extensions are there to save the day. Not only can you get unlimited length and density, but tapes are great for creating instant highlights and pops of color. Here at AiryHair.com we stock hundreds of different color combinations of tape in extensions, so check that out. Dyeing your strands can be a very time consuming, expensive, and generally harming process so adding some color using tapes is simply perfect because there is absolutely no damage to your hair.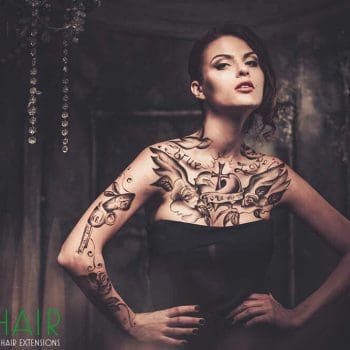 Although extensions are amazing, there a lot of factors to consider when choosing them. There are so many different types and each one has its unique pros and cons. When shopping for hair extensions, it is crucial to know exactly what you want so that you can choose accordingly. Before we get into all the pros and cons of tape-in hair extensions, it is a good idea to ask yourself a couple of questions so that you understand your hair needs and expectations a bit better. This will help you even more to determine if tapes are right for you. The first thing you should take into consideration is whether you want permanent or semi-permanent extensions? Another thing to consider is what are your daily habits and how much time do you have for hair each day? What kind of look do you want to achieve and do you have a final result in mind? Do you plan on installing extensions yourself or doing it at a salon? The answers to these questions will make it easier to understand your hair needs and expectations. Keep those in mind when reading through the pros and cons of tape-in hair extensions, it will make the decision much easier.
Tape-in Pros
First, we're going to take a look at the pros of tape-in extensions, and there are a lot of them. It's no wonder they're so popular!
Incredible Length and Volume
The main thing about tape-ins is that incredible length and volume can be achieved. Many girls simply don't have that naturally dense hair and or it simply grows to slow. That can be quite disappointing, especially if you dream about long luscious locks. Tapes can get rid of that problem instantly. The days of simply waiting for your hair to grow long are gone and your look can be transformed right now!
Easy To Install At Home
Another reason why tape-ins are very popular at the moment is how easy they are to install all by yourself. More and more girls are looking for extensions they can install at home, without having to spend a lot of time and money at the hair salon. With the help of simple instructions, the tapes can be attached in 10-15 minutes and you're ready to go. If this is your first time installing hair extensions, you might want to ask a friend to help you. We have made a very easy to follow tutorial on how to quickly attach tape extensions and you can find it here. By following these simple steps, it will be a breeze.
No Heat or Tools Required for Application
Many extension methods use heat or require special tools for application, but tapes are not one of those. Everything you need is on the hair itself; the small wefts have tapes on the tips and all you need to do is attach them to your strands. A general rule is that you place two tapes on a strand, one underneath and the other on top of it. No tools needed.
Simple to Remove
Not only are tape-in extensions a breeze to install, it is even simpler to remove them. All you need to do is locate all of the tapes and gently pull on each one to take it off. The only thing to keep in mind is not to be too aggressive because that can damage your strands as well as the tapes. A gentle tug should be enough. After you have removed all of the tapes, store them for future use and wash your hair to remove any tape residue. It's as simple as that!
Harmless to Your Hair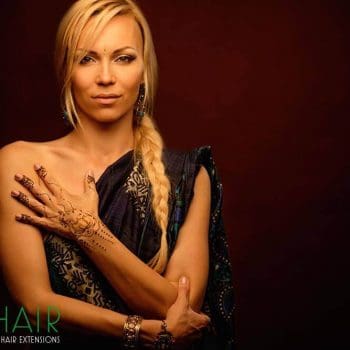 One of the main extension requirement every girl has is that they're safe. You can rest assured that using tapes is completely harmless to your hair and won't have any bad consequences. Although there's glue on the tapes, it is not harmful to your tresses at all. The only way any damage can ensue from wearing tape-ins is if they're not installed or cared for properly, but that's all up to you. With correct use, you should have no fear whatsoever that tapes will damage your locks in any way.
Comfortable to Wear
Because the tapes are very thin and soft, you will barely notice them which means they're so comfortable to wear. This is very important because this type of extensions are semi-permanent so you want to feel good while wearing them. Tapes are not taken off each day and you have to sleep and shower with them. This is where their comfortable feature really comes into play.
Natural Look
Anybody who's thinking of getting hair extensions wants them to look absolutely natural and indistinguishable from real hair. This is completely possible with tapes because they come in small and thin strands with invisible tape which blends seamlessly with your natural tresses. Tape-ins look incredibly natural and real to the naked eye so you don't have to fear anyone finding out that it's actually extensions. All of this, of course, happens only if the hair is installed correctly which is not that hard to do. To make everything even more seamless, match the color of the tapes to your natural strands and they will blend in perfectly!
Long-lasting
If purchasing high-quality Remy hair extensions, they can last for up to six months which is quite a long time. Remy hair is real human hair with all the cuticles intact and aligned which ensures good quality, less tangling, incredible shine and softness. We always recommend buying Remy extensions because they're simply superior to all others. Synthetic hair does not last very long, maybe a month or two, and simply doesn't look as good or realistic. That's why going for quality is always a good choice if you want long-lasting extensions. The only thing you have to consider when it comes to tape-in extensions is that they have to be reinstalled every couple of months.
Reusable
Although you have to regularly refit the tapes since your hair grows, you can use the same hair many times. So the tapes that you buy are completely reusable. However, make sure to follow all the instructions regarding care and maintenance if you want to be able to reuse them many times.
Generally Affordable
Quality tape-in extensions are definitely not one of the most expensive ones so that puts them in the category of relatively affordable. For example, you can buy real human hair 20'' tape extensions (50g) for only $40 which is really not that much considering they're reusable and last for a very long time.
Best Extensions for Thin Hair
People who have very thin and fine hair often have trouble finding extensions that actually work for them. That's because many types of extensions are visible on thin hair or put too much pressure on it which is not safe or healthy. Tape-ins are famous for being the best extensions for thin hair because each strand is very light and doesn't pull on thin hair. Also, the tapes are very discreet and if applied properly are completely invisible, even on very fine hair.
Many Styling Options
After you extend the length of your locks with tape extensions and get that nice fullness, many different styling options suddenly become possible. There's not much you can do with shorter strands, but with long ones, the possibilities are infinite. You will finally be able to try out all the different hairstyles and experiment with textures and colors. Extensions offer a completely new and transformed look which is unlike anything else.
Adding Color and Highlights Without Chemicals
Not only will your hair be longer and more voluminous, but you can also add some cool pops of color. Tapes are perfect for creating highlights and lowlights without having to use any chemicals. Hair dyes can be very harmful to your precious lock and cause long term damage. And it is also quite expensive to try out new colors all the time. Ombre hairstyles are a breeze when it comes to tape-in extensions and once you try it, you will never dye your hair again!
Tape-in Cons
There are also some cons that you can expect from tape-in extensions, but definitely fewer than pros.
Requires Regular Maintenance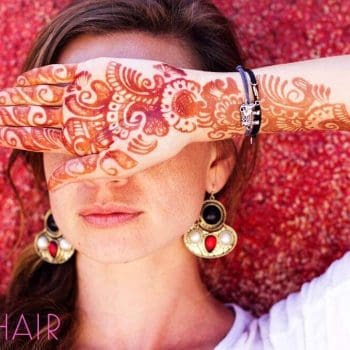 Like most other extensions, tape-ins require regular maintenance. Those who want their new hair to last for a very long time and look like new will have to change their daily habits. Badly cared for extensions are really not a pretty sight, trust us. On the bright side, new hair maintenance won't take more than 15 minutes daily.
The most important thing is to brush regularly and protect the hair while sleeping. Avoid using hot tools too often and don't wash the hair every day because the tapes could get damaged. Not washing hair as regularly as before might be an adjustment, but it actually means less work than before.
Takes Some Time for Getting Used to
If you have never worn tapes before, it might be a bit weird the first couple of days. It's definitely a new kind of feeling that takes getting used to. Having that extra hair will definitely feel different and you also have to get used to avoiding certain things and being careful not to damage the tapes. Brushing and washing has to be done very delicately, so that's definitely different. But after a couple of days, everybody gets used it and most girls don't even notice that they're wearing extensions. So if it's any consolation, the uncomfortable feeling at the beginning definitely goes away quickly.
Can Fall Out If Not Installed Properly
Incorrect installation is the main problem with tape-in extensions, and although it's not that hard to do, mistakes are possible. Beginners doing it at home, or eveistakes are possible. extensions, and although it'sed to avoiding certain things and being careful not tn some professionals sometimes do it incorrectly and the consequence might be that the tapes fall out. That's why it is crucial to follow instructions carefully or if you're not that confident in doing it yourself, have it done in a salon that's experienced. Another reason why tapes may detach is incorrect brushing and washing so also make sure to follow maintenance instructions.
Can Be Uncomfortable If Not Attached Correctly
Again, attachment is the key here. If the extensions feel uncomfortable, there's a good chance that they were installed to close to your scalp and are pulling on your natural strands. When attaching tapes, always leave some an inch on the roots. Although new hair can feel a bit weird when you first attach it, that feeling goes away in a day or two. Any pain or tightness that you feel is due to incorrect attachment so the hair should be reinstalled.
A Bit More Expensive than Other Extension Types
Although tape-in extensions are not the most expensive ones that you can buy, they're also not the cheapest, especially if you're going for high-quality, longer lasting ones from www.airyhair.com, made of real Remy hair. Those who are looking for the absolutely cheapest hair should look into clip-in extensions. While tapes might cost a few bucks more, they are semi-permanent and last much longer than clip-ins.
Hopefully, these pros and cons will help you make a good decision when thinking about whether to buy tape-in extensions. Take them all into consideration, as well as your needs and habits in order to decide what extensions work best for you. If tapes are not for you, there are many other methods you can look into.