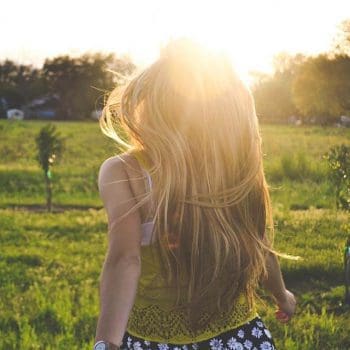 If you have had cancer and have gone through chemotherapy, AiryHair commends you for your bravery and supports you during this time. Hair loss is an unfortunate side effect of fighting cancer. The good news is that there are gorgeous wigs for cancer patients that flawlessly look like the real thing. When cancer wigs are made from real-human hair, no one can notice the difference. You can instantly gain length and volume, so you can feel more like yourself as you heal.
Wigs offer a variety of lengths, colors, textures and density to choose from. You may be able to finally try the style you always dreamed of having. Inexpensive wigs for cancer patients are still available in the highest quality materials and construction, so you can more easily get the style you want.
If you're new to wigs, here is how to find the best human hair wigs for cancer patients, how to apply them, and how to take care of them so they last up to a year.
How to Find the Best Real-Hair Wigs for Cancer Patients
With any type of wig, real-human hair is going to look and feel the most natural. Expertly constructed wigs are so natural-looking, other people may not be able to tell the difference.
For wigs for cancer patients, a full lace wig is the recommended style. This is because with this type of wig, the entire wig cap is constructed of lace, and real-human hair strands are manually applied throughout the cap.
This enables the wearer to style their hair however they want. Unlike wig types like 360-degree frontal lace wigs or lace front wigs which may restrict placement of hair parting or how you can wear your hair, a full lace wig is the top quality wig for cancer patients.
Whichever wig you choose, avoid synthetic wigs. This is because the "hair" strand quality is of much lower quality and much less natural-looking. For cancer patients who want to achieve a natural look that is perfect for everyday wear, real human hair full lace wigs are a great option.
Tips for Applying Cancer Patient Wigs
Applying a full lace wig is a simple process. You can do it yourself at home or work with a friend or hair care professional for help.
First, wash your scalp with soap and water so it is free from oil and dirt before you attach the wig. You can use a scalp protector to protect your skin as you apply adhesive, which also decreases skin oil development, so your wig stays secure. If you apply scalp protector, wait 15 minutes before applying the full lace wig.
Use liquid adhesive to apply on your scalp, where the edges of the wig will be attached. Use a small amount. Fan the adhesive with cool air for about 30 seconds to slightly dry it. You want it to be tacky but not too dry or too moist. Apply some adhesive to the edges of the wig, as well.
Apply the wig onto the adhesive on your forehead first. Hold it in place for about two minutes with both hands.
Move the wig over the sides of your head, and attach it to the adhesive with the same process.
Finally, press the remainder of the wig onto the back of your head. Again, hold the wig in place for a couple of minutes over the adhesive. You can use a blow dryer to set the adhesive once you've secured the wig. Use rubbing alcohol to clean up excess adhesive.
Applying a lace wig this way can make your wig last at least a couple weeks without having to touch up the adhesive. Every two to three weeks, you'll want to touch up the adhesive with a reapplication process.
How to Take Care of Wigs for Women with Cancer
A full lace wig can stay in pristine condition for up to a year with proper wig care. If you plan on wearing the same wig for a while, you might want to get a wig stand that you can put the wig on when you're not wearing it. If you need to store your wig elsewhere, put it in a dry, cool place, away from heat or sunlight.
Wash your wig when you notice it is greasy. When washing your wig, use natural hair care products and a mild shampoo. Use a leave-in conditioner to keep strands extra soft. Apply a detangler. You can find natural hair care products that have been specifically created for wigs.
Regularly and gently brush your wig to prevent tangles. If you use hot tools on your wig, use a hot tool protector. Sparse use of hot tools, including a blow dryer, is recommended, because this can lead to damage to the strands over time.
Human Hair Wigs for Cancer Patients Provide So Many Benefits
Your dignity and self-worth are valuable. Wearing a wig can help restore a sense of wholeness when you've lost your hair. The world of wigs is fun and exciting, and wearing them may even lead you to discover a whole new stylish side of yourself that you fall in love with.
Have questions about wigs for cancer patients? Drop us a line any time.