I am sure you have all heard the lecture before about how hair dyes can severely damage your precious locks. Recently hair companies have come out with new formulas to cause less damage, but in the long run, your hair is entering dangerous territory.
Over the years, I have desperately wanted to dye my hair just to change things up, but because I love my long mane; I always opted out last minute. Not wanting to give up entirely on some much-needed change, I started exploring what I can do about it.
This is when I found out that things, I have laying around my pantry can help change the color of my hair. Ever since that moment, I have never used shampoo without pouring some type of natural ingredient first. I have gone from black to chocolate brown to auburn only using natural products.
If you want to dye your hair but are too scared to go through with it, like me, look no further! Just stroll to whichever color you are trying to achieve, and you should see some results!
1
Natural Blonde Hair Dyes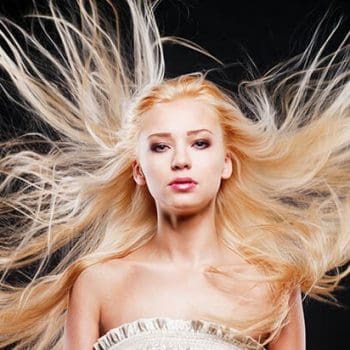 Blondes have more fun, right? Whether your hair is naturally blonde, and you want to go a bit lighter or a brunette who wants to lighten it up for the new season, this is a sure way to get your hair a shade or two lighter.
Turmeric has curcumin inside itself as that's one of its main ingredients. This anti-inflammatory component gives this seasoning its yellow shade and just like wine, it stains very easily. Not only will the curcumin in turmeric help color your hair, but also helps prevent hair loss and dandruff.
How to Dye with Turmeric
– Put 2 tablespoons of turmeric in your shampoo bottle for the gradual, consistent color change, or mix it with water and some chamomile tea (another natural lightener) to make a paste to put in your hair for a couple of hours.
Either way, your hair will look just like Rapunzel's soon enough.
2
Natural Brown Hair Dyes
Brown hair is easy to manage, and its neutral tone doesn't clash with any colors, not affecting your wardrobe at all. My cousin swears her chocolate tone is so luminous solely because of what I put into her shampoo bottle. She is pictured above with her natural shade on the left and her new one on the right.
How to Dye with Cocoa
Cocoa powder isn't only good at creating that sweet taste in chocolate, but it also can help change your pigment.
– Putting this sweet treat into your shampoo bottle has multiple benefits beyond coloring.
– Cocoa powder is full of natural vitamins including vitamin A, riboflavin, and thiamine.
These super ingredients will help thicken, shine, and strengthen your locks, helping prevent those bad hair days.
– Add 2 tablespoons of cocoa powder to your shampoo for consistent color change.
– I recommend that you also add a drop or two of peppermint oil, which is a natural conditioning agent with the bonus of you smelling like peppermint bark chocolate!
If you want to go darker than chocolate brown, opt for dark chocolate cocoa powder next time you take a trip to the supermarket. Using dark chocolate cocoa powder will give you an expresso hue instead of a chocolate brown one.
I always wished I was born with that fire engine red color mane. Sadly, my hair only gets the natural red highlights in the summer instead of a year-round auburn. Wanting to keep my reddish hue all year long, I have done by far the most research on this shade.
For a pretty auburn color, I go to paprika and annatto seasonings. Annatto is the main ingredient in red food dye and even stains your hands when dealt with directly. This Mexican spice will red up your hair in just a couple of rinses. Be warned, annatto also has a very strong fragrance, so you might end up smelling like Mexican food if you put too much of this in your shampoo bottle. If using both paprika and annatto, I recommend one tablespoon of both to avoid a hefty scent.
How to Dye with Paprika
– Paprika does not dye your hair as much as annatto, but it makes up for it by also promoting growth.
– Paprika stimulates faster hair growth by improving circulation to the scalp.
– Make sure you massage your head when you shampoo with this and your hair will grow like bamboo.
I only use paprika in my hair treatment nowadays so to look for a comparison of the effects of paprika, look at the picture above. The one on the left was exactly one year ago and the right is my hair today. I would say paprika is a hidden hair-growing genius!
4
Natural Black Hair Dyes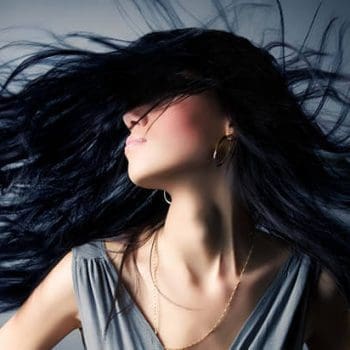 Want to look edgier? Black hair tints will do the trick without making you look too Goth. Unlike black hair dyes, hair tints won't completely take away your natural hue leaving some of your natural hair beautiful. This also avoids washing out your skin tone which is a common occurrence for people who dye it this color. Above is my sister who uses black walnut hull powder in her shampoo for her dark color; the picture on the left is before she started, and the latter is after.
Black walnut hull powder is a powerful tinge that is an indisputable way to get your hair to look dark. This powder will stain everything, so please be careful to not get it all over yourself!
I have noticed this hair dye works the best with one-time rinses than the other seasonings listed above, that work better with constant usage in shampoo.
How to Dye with Walnut Hull
– For a one-time rinse, boil water and mix in four to eight tablespoons of the powder, stirring the mixture until the grainy seasoning is dissolved completely.
– Once dissolved, let the mixture sit and cool off before applying to your head.
– Apply the mixture all over your scalp, from the roots to the tips, make sure your hair is fully covered with the dye then cloak your hair with plastic wrap.
– Sit with the mixture in your head for one to two hours and then wash it out with water (no shampoo).
If this sounds like too much work for you, just put 2 tablespoons of the powder in your shampoo bottle and the color will change over time as you wash your hair.
Did you enjoy this post?
For more awesome posts, share, follow us, and be sure to subscribe!
P.S. You know what else can you add to the set? AiryHair extensions and handmade accessories!
Author: Sophia Strojny.