Details
Video Review



Introduction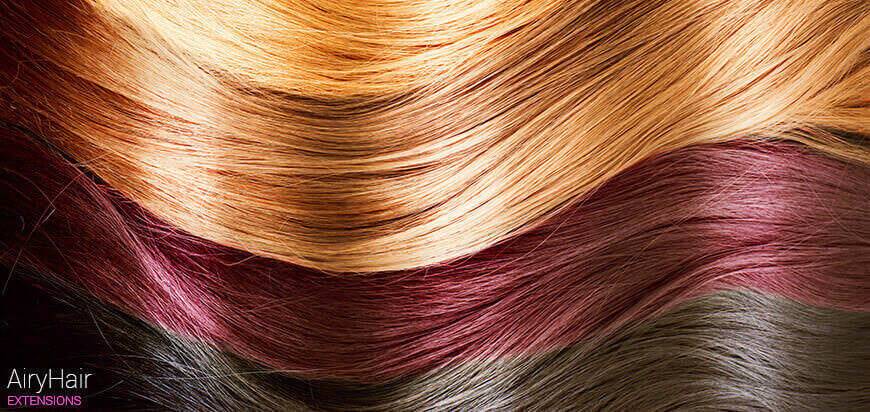 If you are looking for high quality hair, try Brazilian weft extensions. They can be customized and applied according to your needs, be it clips, glue or nylon - it's your choice.

Item Name

Straight, Wavy and Curly Remy Weft 100% Human Hair Extensions (90-100g)

Package

The total length of your weft extensions, when expanded is around 50-60 inches (130 - 150 centimetres).

Product Information

1. Color: All available colors (including black and dark brown)
2. Length: 10 to 30 inches
3. Weight: 90 grams for non-Brazilian, 100 grams for Brazilian
4. Texture: Straight, Wavy and Curly

Features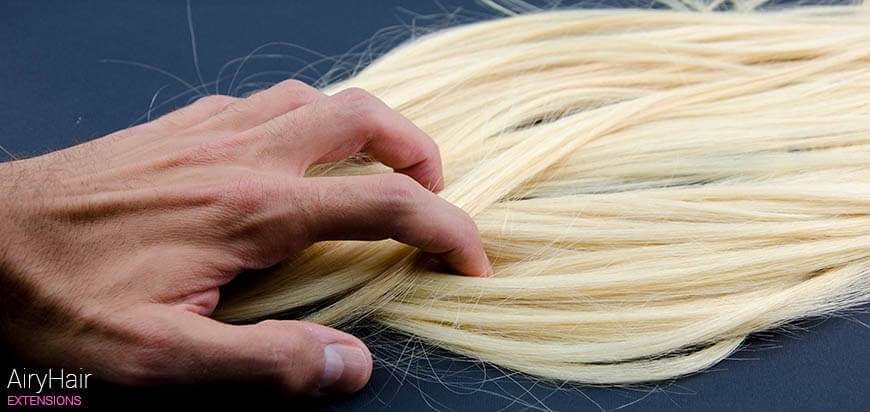 1. Hair extensions so soft that you can't stop touching them.
2. High quality weft / weaves Brazilian Remy human hair.
3. Brazilian hair is known to be thick, which means it is stronger than regular hair and has a lot of natural volume.
4. Thick hair also has a lot of styling options twists better than thin hair.
5. Tangle free, silky smooth hair.
6. Very long 28-inch hair wefts and extremely long 30-inch hair wefts / weaves.

What is Double Drawn Hair?

Double drawn hair is the type of hair that is manually treated to eliminate shorter hair. As a result, 85 to 99% of all hair is of equal length, from top to bottom, resulting in really thick ends and much more volume.

Single drawn hair extensions are thinner at the end.

What is Remy Premium Plus Hair?

A newly discovered and patented formula that allows us to avoid lower quality Remy hair and bundle only the healthiest strands, resulting in hair that is 90% less prone to tangling. In addition to that, Remy Premium Plus hair will usually last much more than your average hair extensions.

Why Choose Remy Hair?

Please note: a lot of stores put "Remy" labels on all kinds of hair products, even though they are not genuine. Such extensions are treated with acid to remove the cuticles and deceive the customer.

Our products are always of high quality.

Real Remy hair (also known as Remi) is the highest quality hair available. It is correctly aligned with all cuticles facing the same direction. As a result, Remy hair extensions are tangle free and last longer than non-Remy products.

What Is Virgin Hair?

Not to be confused with Remy hair, virgin hair is the highest quality hair. It is completely unprocessed and has never been dyed, colored, bleached, or modified in any way. In addition, virgin hair must meet rigorous standards and come from a single donor. The best part? Virgin hair may last as long as a year if maintained properly.

How to Apply?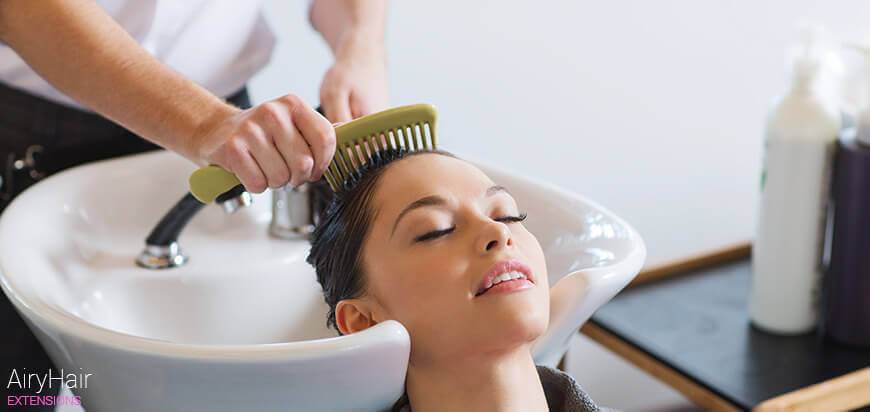 1. Make a straight partition at the back of your head and clip the rest of your hair above the partition.
2. Measure the dimension of the partitioned part and trim your weft hair extensions. The cut should be slightly smaller in size than the partition measurements.
3. At the top of the weft, along the coarse side, apply a thin line of glue (you may also sew-in clips).
4. Firmly press the weft strip onto the partition area, making sure they are at least half an inch away from the roots and underneath the natural hair.
5. Hold on to the strip for a few seconds in order to get it firmly affixed. Once you are done with this part, make another partition about half an inch above the previous one.
6. Repeat the process above until you reach the top of your head.
7. For the sides of your hair, follow the same process by making sections half an inch above the ears and placing strands in the same way as mentioned above.

Hair Care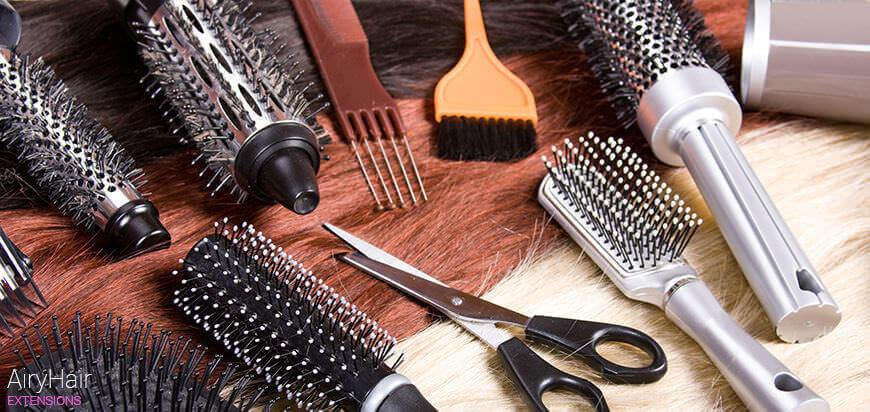 Treat hair extensions just like you would treat your own hair.

1. Be sure to untangle the extensions before shampooing. In order to improve their longevity, use a mild high-quality shampoo recommended by your local hairdresser or stylist. Don't rush the process.
2. For the best results, apply a leave-in hair conditioner afterwards, but don't overuse it.
3. We recommend letting the hair dry naturally. If you want to use a blow-dryer, the best results will be achieved with the low heat setting.
4. When the extensions are not being used, place them in an air-tight container, making sure they are clean and untangled first.
5. If you are going to bed and can't remove the extensions, a ponytail will prevent the hair from tangling and will increase the overall product lifespan.

For more tips, please consult a professional hairdresser. With proper care, your extensions will last 1-6 months or even more.

Shipping

We offer a variety of different shipping methods:

Free international shipping by registered air mail takes 10-30 days to the USA, Canada, the UK, Australia, and Western European Countries (except for Italy).
EMS takes 4-8 business days to the USA, Canada, the UK, Australia and Western European Countries,
FedEx/TNT/DHL takes 1-4 business days to the USA, Canada, the UK, Australia and Western European Countries.

The usual handling time is less than 24 hours and most of our items are dispatched as soon as the payment is verified. However, in the case of some factors that are outside our control (such as the post office being closed), the handling may take up to 72 hours.

Top 5 Reasons to Buy from Us

1. It's Risk-Free. We Offer a 30 Day Money Back Guarantee!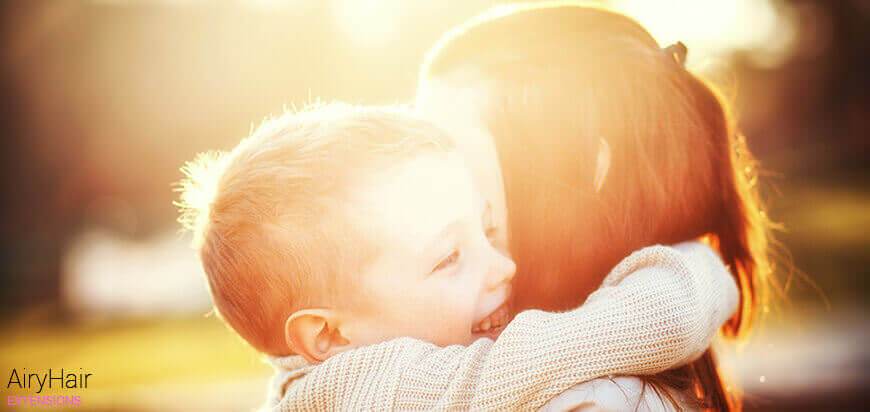 - Receive a Full Refund for Used / Unused / Well Packaged Hair

If you have received the correct hair extensions but don't want them anymore, please send them back to us and receive a full refund (minus the shipping costs).

If you have received the wrong hair extensions (wrong color, length, texture), you can exchange them for another set or receive a full refund.

You have absolutely nothing to lose!

Continue Reading
Reviews
Customer Reviews
I look sooo good with these extensions, I'm in love with them. the color is just a perfect match and they blend so nicely with my hair. the curls are so glamorous, I feel like a celebrity! (Posted on 12/11/2017)
I ordered the Airy Hair 16 inch body wave, double drawn, remy plus. I am in love!!! Similar in wave to European Wave in other brands, only doesn't get frizzy. I have worn Bohyme for 15 years and their quality has gone way down over the past few years. Even their new Luxe brand isn't even CLOSE to as good as this Airy Hair, and Airy Hair has better prices! I will be a forever customer!!! Thank you so much! :) (Posted on 8/19/2017)
Thanks so much. Your customer service is awesome (Posted on 4/29/2017)
I just love ur hair extensions they make my hair look so beautiful the micro links I just needed the clip ins now my hair grew out so that being said this is my 4th time ordering from ur site so thanks so much. (Posted on 2/8/2017)
Hi June! I need to order a 20" #2 weft DD please :)

Got a good review of the hair.. This girl had her weft in 7 months and says the quality was amazing! (Posted on 12/27/2016)
Good morning June .. I'm very pleased with the hair and how fast the shipping was this time how ever I didn't receive the plastic scalp protecter that I ordered can you please check and see what happened to this item thank you June Ellis (Posted on 12/27/2016)
Thank you so much for the hair! Seems like great quality and I appreciate that. Next time, I will order a month ahead. Thank you!!! (Posted on 12/5/2016)
Thank you, I appreciate your excellent customer service. (Posted on 12/2/2016)
Just wanted to say,I got my extensions and they're absolutely amazing!Great quality and service (Posted on 7/15/2016)
Last night we went partying and I was wearing extensions. There were people smoking everywhere and it was kind of crowded. I thought my hair will be ruined but thanks to my extensions, it was fine when I got home and it didn't smell. Lol.. (Posted on 5/23/2016)
I ordered the wavy hair after watching a you tube review and when the order came the length were almost exact. The only disappointment was the 20 inch bundle that smelled really off but after installing it I had a lot of great feedback and am assisting others in orders. I did not like how kind shipping took but the dark brown hair was gorgeous!!! Definitely reordered twice. But they need to work on shipping. (Posted on 3/30/2016)
The great thing about these extensions is that you can order any length of it. Whether its 12 inches or 24 inches. They offer it on all their extensions and not just on a specific extensions. (Posted on 1/12/2016)
the price is already great but you still can use discount codes which really is a money saver. (Posted on 12/1/2015)
the hair feels great, it doesn't smell like chemicals or whatsoever and it is very affordable. Keep it up guys. (Posted on 11/8/2015)
Be my tape in extension (Posted on 10/29/2015)
Will rate the delivery 5/5, the extensions 5/5 and the price 5/5 (Posted on 10/20/2015)
These extensions are one of a kind. Its soft and feels like a real hair. I enjoy using it as well as brushing it like my real hair. (Posted on 10/9/2015)
The extensions where great, I really love the hair since it is not very thin just like other extensions in the market (Posted on 9/18/2015)
The extensions where great, I really love the hair since it is not very thin just like other extensions in the market (Posted on 9/15/2015)
I just ordered them today! Great price and it seems like a great place to buy extension! I will post a review once my extensions arrive. I'm having high hopes! (Posted on 9/6/2015)
Very professional in dealing with first time clients. Really approachable support and I had an easy time purchasing the extensions I wanted. (Posted on 9/5/2015)
Amazing :D Thank you (Posted on 8/22/2015)
Theseare one of the best extensions I have purchased so far. They are soft, easy to use and don't damage your natural hair from prolonged use. I am buying 1 more set for my upcoming bday. (Posted on 8/18/2015)
I had a small accident at a party and it left me with some burned hair :(While waiting for my hair to grow back to its normal length, I bought these extensionsand they work wonders. Super comfortable and people can't seem to tell the difference. (Posted on 8/17/2015)
I got fed up buying cheaper hair extensions and decided not to purchase them anymore. However, a friend of mine recommended to tryAiryHair and I was shocked to find that the price is twice less what I used to pay for. I did not want to order but my friend nagged and so I did, thank God. These are amazing and look absolutely adorable on me (Posted on 7/15/2015)
Mimi and Jucelle were both close friends of mine, it was prom night and we decided to wear some hair extensions just to spice things up and wow, a lot of people were asking what salon did we walked into. Little did they know that theywerejust this hair extension. Lol. (Posted on 7/6/2015)
I got fed up buying cheaper hair extensions and decided not to purchase them anymore. However, a friend of mine recommended to tryAiryHair and I was shocked to find that the price is twice less what I used to pay for. I did not want to order but my friend nagged and so I did, thank God. These are amazing and look absolutely adorable on me. (Posted on 5/28/2015)
Hair extensions were not really my thing because I tried using them once and it was really uncomfortable. They were scratchy and irritating. My friend told me to try a different brand and here I am. These feel like a real human hair and are very smooth. I will definitely stick with these and never try another brand again. (Posted on 5/21/2015)
It's quite hard to look for hair extensions that would match the color of your hair. Thanks to a wide range of colors to choose from, I managed to match with my hair's natural color. Thanks. (Posted on 5/14/2015)
I tried purchasing this extension of AH and I was amazed that even after the event and all night partying, the extensions still looked great. Definitely recommended. (Posted on 3/1/2015)
My hair looks great, gave me volume and extensions do not break easily.

(Posted on 11/18/14) (Posted on 11/20/2014)
extensions really are awesome. It doesn't just make you look good but also make you feel good about yourself. Tried and tested!

(Posted on 5/4/14) (Posted on 11/20/2014)
This hair is great quality for the price . Very soft and not much shedding at all. Real human hair. Weft is pretty thick I suggest getting more hair than you need for any style just to make sure its enough. -A-A-A-A ......

(Posted on 11/20/14) (Posted on 11/20/2014)
I've had the extensions for about 2 weeks now so here is my 100% honest review/opinion on these hair extensions. I am excited at first because the color matched mine perfectly.

(Posted on 10/25/14) (Posted on 11/20/2014)
Nice thick and shiny hair. I was a bit worried initially with the colour but I found out later that it suited me perfectly well and my earlier doubt had no basis. Looooove to wear them. BIG thumbs up!!

(Posted on 10/25/14) (Posted on 11/20/2014)
Guys, you really got some great stuff. I am now a Airyhair believer. I've just placed by follow-up order.

(Posted on 8/26/14) (Posted on 11/20/2014)
best place to shop is online. Why? Because they have the colors you need, it will be delivered on time, it is affordable and it is REALLY REALLY convenient

(Posted on 6/21/14) (Posted on 11/20/2014)
Your customer service acted on my concerns with dispatch. I was able to find what I needed in your online shop without difficulty. And to top it all, the shade of the hair extension matched my hair perfectly.

(Posted on 10/11/14) (Posted on 11/20/2014)
I just like to show my thanks and appreciation the fast response and delivery of the hair extensions that I bought from your online shop. They exceeded my expectations. I have already placed my follow-up order.

(Posted on 10/1/14) (Posted on 11/20/2014)
Yet again, airyhair hits the target. As I am making this comment, I am wearing my lovely Thank you so much GUYS!!!

(Posted on 9/26/14) (Posted on 11/20/2014)
Bought them last month. Shipping was very fast and the product was well packed, resulting in no damage from a lot of handling.

(Posted on 8/6/14) (Posted on 11/20/2014)
the other day my crush asked me out and told me that I really have a nice looking hair. The hair was really totally awesome

(Posted on 4/26/14) (Posted on 11/20/2014)
Just placed my initial order from your online shop, never had my hair extentions from your site before. Hoping to get the right one. Be back soon.

(Posted on 10/6/13) (Posted on 11/20/2014)
Great service, FAST delivery and the hair extensions are utterly gorgeous. Ooh, forgot to say that my friends don't realize there hair extensions.

(Posted on 9/8/13) (Posted on 11/20/2014)
I would like to share my experience and say that I love a lot of things about your hair extensions. Guys, you will be hearing from me in a couple of days and my friends are also getting their own hair extensions from your online shop.

(Posted on 11/21/13) (Posted on 11/20/2014)
Best hair extensions so far. And your service is second to none. I am definitely a converted loyal buyer of airyhair. Good job airyhair!!!

(Posted on 10/23/13) (Posted on 11/20/2014)
Orders arrived on time and I simply love the length and brilliant color of my hair extensions. I am extremely pleased with them and I cant wait to wear the hair extensions that I have ordered from you.

(Posted on 9/4/13) (Posted on 11/20/2014)
This is the BESSSSTT extension Ever..you definitely cannot bribe me to stop using it even if it is a million dollar offer. Will order again

(Posted on 9/18/14) (Posted on 11/20/2014)
I got 74 likes for these and my crush added me on facebook :D haha

(Posted on 6/28/14) (Posted on 11/20/2014)
I bought my hair extensions a couple of months ago. Initially, I thought that they would go crappy for continued use, Surprisingly, they did not. Top Quality, LUV THEM!!!!

(Posted on 10/8/13) (Posted on 11/20/2014)
I could cite a lot of reasons why I always order my hair extensions from sovast. But I can sum up everything by saying – "I just LOVE the products and service."

(Posted on 10/23/13) (Posted on 11/20/2014)
I needed some hair extensions for my daughter's school presentation and it was snowing like crazy so we decided to skip the store. I found this website through a colleague of mine and bought online instead. The order was already in our door step the next day and I didn't even specify that it was a rush order.

(Posted on 7/22/14) (Posted on 11/20/2014)
My Instagram profile got quite a few new followers when I changed the profile pic of me using these extensions, not sure if coincidence but I am not changing that back

(Posted on 6/6/14) (Posted on 11/20/2014)
Affordable, easy to clean, durable and the hair is really soft. Will use these extensions FOREVER!!!

(Posted on 6/3/14) (Posted on 11/20/2014)
the extensions were packed perfectly, shipping was quite fast compared to other stores and they also have a warranty which is not often seen in online stores

(Posted on 5/15/14) (Posted on 11/20/2014)
I bought 2 sets to match my maid outfit for a cosplay event and other cosplayers were telling me that a dyed hair looks good on me

(Posted on 6/28/14) (Posted on 11/20/2014)
Shopping was easier than expected. No need to wait in line and no hassle for me (Posted on 5/10/14) (Posted on 11/20/2014)
These extensions helped me land the perfect job of being a commercial model. The director told me that my hair was phenomenal

(Posted on 5/10/14) (Posted on 11/20/2014)
I went to a camping with my friends wearing extensions and they survived the camping trip despite us doing a lot of activities exposed directly under the sun and water. It is really one of the best ones I used so far

(Posted on 4/23/2014) (Posted on 11/20/2014)
Most of my friends tell me that I look like a Brazilian but I am not. It must be because of this hair extension that makes me look like a Brazilian since it looks very natural and moves naturally with my real hair

(Posted on 4/23/2014) (Posted on 11/20/2014)
I have worn mine for just a few days and I am already in love with them. What I love most about them is the natural look that I get while wearing them. Most of my friends are now airyhair believers and are also enjoying your stuff.

(Posted on 1/2/2014) (Posted on 11/20/2014)
After having a terrible experience with another company, I consider myself lucky that I found your online shop. Your hair extensions are tops and the customer service is superb. I will not have second thoughts recommending your site to my friends.

(Posted on 12/15/2013) (Posted on 11/20/2014)
I really adore the hair extensions that I got from your online shop. Frankly speaking, the hair is utterly beautiful and I really appreciate the way your customer service handled my concerns. Thanks!!

(Posted on 9/2/2013) (Posted on 11/20/2014)
I just received these, I've ordered so many different extensions from different places, and these by far, are the BEST I have ever received. there great quality, and actually 26"def will buy again

(Posted on 4/13/2013) (Posted on 11/20/2014)
I really wanted to have a long hair but it takes a long time for my own to grow so I went for hair extensions instead. They did the trick, thank you.

(Posted on 4/11/14) (Posted on 11/20/2014)
When I got my first order from airyhair, I must admit that I was pleasantly surprised as the hair extensions were far better than I expected. Great thanks!!!!

(Posted on 10/8/13) (Posted on 11/20/2014)
Received my order of real hair extension yesterday and describing them as awesome is for me an understatement. I really loooove them all. I am wearing one right now and I am enjoying every bit of it. Definitely recommending you to my friends. Nice one, guys.

(Posted on 10/1/13) (Posted on 11/20/2014)
airyhair is indeed a refreshing break from the thin and not very durable hair extensions. I was instantly hooked the moment I received my first order from them.

(Posted on 9/15/13) (Posted on 11/20/2014)
I got so much attention on Instragram when I took a picture of myself wearing these, I feel like Jessica Alba, LOL

(Posted on 8/25/13) (Posted on 11/20/2014)
Hopefully they're as great as everyone says (Posted on 8/29/12) (Posted on 11/20/2014)
I would like to share my experience and say that I love a lot of things about your hair extensions. Guys, you will be hearing from me in a couple of days and my friends are also getting their own hair extensions from your online shop.

(Posted on 4/12/12) (Posted on 11/20/2014)
Massive thanks Guys for acting on my order with dispatch. Everything that was stated in your online shop was exactly what I got with my hair extentions. I have just dispatched my latest order just now.

(Posted on 4/4/12) (Posted on 11/20/2014)
I recently bought some hair extensions for myself and my younger sister and she really loves them. I wear mine most of the time. We will definitely get back to you for more :D

(Posted on 3/3/12) (Posted on 11/20/2014)
Not the usual extensions you see in the store. It is really affordable, shipping was fast and the best thing about these extensions is that it is very easy to clean

(Posted on 4/23/13) (Posted on 11/20/2014)
matching colors for me and my sister. We look fabulous

(Posted on 4/11/12) (Posted on 11/20/2014)
I have just placed by fifth order of hair extensions from this site and you never cease to amaze me.

(Posted on 9/4/13) (Posted on 11/20/2014)
It was a good thing that I made the switch and started buying hair extensions from your online shop. I have recommended your hair extensions to my friends. Thanks again!!!

(Posted on 10/3/12) (Posted on 11/20/2014)
Super excteid to see more of this kind of stuff online.

(Posted on 11/12/13) (Posted on 11/20/2014)
My hair extensions from airyhair are very good. I love wearing them. I have just placed my order for another pack.

(Posted on 10/6/13) (Posted on 11/20/2014)
Perfect and seamless service and delivery, 5 stars for you guys on those aspects. The hair extension itself Is FABULOUS!!!! Really impressed with you guys.

(Posted on 9/15/13) (Posted on 11/20/2014)
I was shocked when a hairstylists added me on facebookand asked me what did I do to my hair to keep them so healthy, it was these extensions, haha

(Posted on 4/14/14) (Posted on 11/20/2014)
easy to use, does not break easily, shipping was fast and the price was really affordable. What more can you ask for? I would definitely order again.

(Posted on 3/25/14) (Posted on 11/20/2014)
not the typical extensions you find in the stores. The hair and price was really perfect. I even got 2 of them to use as a spare

(Posted on 3/22/14) (Posted on 11/20/2014)
I love the way I look with these extensions. The hair looks and feels real. I even got the same color of my hair. I will recommend this one to my friends. Thanks

(Posted on 2/27/14) (Posted on 11/20/2014)
I had my doubts when I placed my order for hair extensions as I am not really sure if I chose the right color. I was also having second thoughts if indeed the one I ordered would give the volume I need to make my hair thick. Good thing was that my worries were unfounded. The stuff I got was perfect in all aspects.

(Posted on 1/15/14) (Posted on 11/20/2014)
After major disappointment with the products of other suppliers, it is great that I discovered your products. Carry on with the good job. I enjoy wearing my hair extensions and what I love most is its natural tones.

(Posted on 11/21/13) (Posted on 11/20/2014)
Hello!! I have just received my order of hair extensions from your site and everything was in order. They were exactly the ones I have been looking for. Thanks for your help, GUYS!!

(Posted on 8/26/13) (Posted on 11/20/2014)
awesome customer service they really tried their best to answer every question I have regarding their product. (Posted on 3/11/14) (Posted on 11/20/2014)
I love and enjoy flaunting my hair extensions as they looked real that no one can practically detect them and tell them apart from my own hair. In short, they blend perfect with my own hair.

(Posted on 1/2/14) (Posted on 11/20/2014)
I am one of your satisfied and repeat customers. Have purchased and tried a number of brands before and your hair extentions are by far the most superior in several aspects. What really blows me is the natural shine and tones of your hair extentions.

(Posted on 12/15/13) (Posted on 11/20/2014)
I got all sorts of compliments since I started wearing your hair extensions. Gee, I cannot get over the fact why I didn't discover your site earlier. Am a satisfied and happy customer of sovast, thank you very much

(Posted on 11/28/13) (Posted on 11/20/2014)
What more can I say. You exceeded all my expectations. The hair extensions are thick, shiny and look healthy. I am now a true believer of sovast. Thanks sooooo much.!!!!!

(Posted on 9/26/13) (Posted on 11/20/2014)
Real hair, real fast in delivery, real in smoothness and silkiness. What more can you ask for? Oh! It's also "REAL"ly affordable.

(Posted on 6/21/14) (Posted on 11/20/2014)
WoooooW!!!that is the only word I can say about the hair extensions. I really like the hair and will be ordering again. A+++

(Posted on 3/5/14) (Posted on 11/20/2014)
I just want to show my appreciation for the help and service. I have gotten my initial order from you and they are in seamless colour match. I am really impressed :)

(Posted on 11/24/13) (Posted on 11/20/2014)
Just want to say my thanks to you guys. The hair extentions that I have ordered last week are sooooo SOFT and they blend with my hair really well. Many thanks.

(Posted on 9/24/13) (Posted on 11/20/2014)
Now this is funny, got my hair extensions yesterday and went to work. People started looking at me differently and a cute colleague of mine that I had a crush on for years invited me for a movie, what a crazy night, super grateful

(Posted on 8/25/13) (Posted on 11/20/2014)
Great extensions, great price

(Posted on 9/26/13) (Posted on 11/20/2014)
What I like most about your hair extensions is that you cannot possibly tell them apart from my hair. Of course, many thanks for the prompt delivery of my order.

(Posted on 9/10/13) (Posted on 11/20/2014)
As in the previous orders, airyhair doesnt disappoint in my latest order of hair extension. Everything is exactly as I have expected and wanted. Don't see any reason to look at what the others are offering. Got what I want and need in youre site.

(Posted on 9/4/13) (Posted on 11/20/2014)
Hey, I just want to extend my appreciation and thanks to you. Your selection of hair extensions are tops and customer service is second to none. What more can I ask for.

(Posted on 8/1/13) (Posted on 11/20/2014)
Never tried getting my hair extensions online and the first time I ordered one from your site I was pleasantly surprised how fast and easy it is. I am very happy with the results, superb service, delivery and the hair extension is just perfect.

(Posted on 5/8/13) (Posted on 11/20/2014)
Uploaded a new pic on Instagram with me wearing these extensions and women just kept asking me what kind of shampoo and conditioner did I use, this is crazy

(Posted on 6/28/2014) (Posted on 11/14/2014)
the color of the extensions perfectly matches my real hair. I can't believe I just found out about this product a week ago

(Posted on 6/3/2014) (Posted on 11/14/2014)
WoooooW!!!that is the only word I can say about the hair extensions. I really like the hair and will be ordering again. A+++

(Posted on 3/5/2014) (Posted on 11/14/2014)
The hair extensions that I got from your site are easily the best that I've had. I got the 24-inch and I have to say that they are gorgeous!!!

(Posted on 9/2/2013) (Posted on 11/14/2014)
Product Tags