Details
Video Introduction



Introduction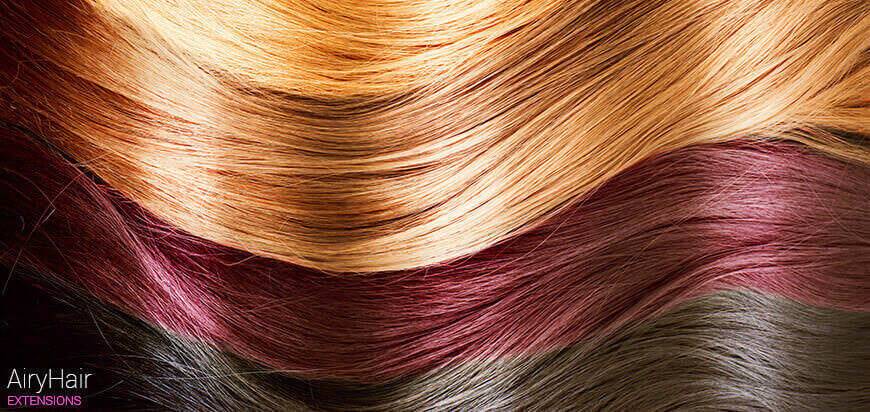 If you are tired of various hot fusion methods and short term alternatives aren't an option, try i-tip extensions. These extensions are applied using a cold fusion method (without any heat) and can last for a long time.

Item Name

Remy Straight, Wavy or Curly Stick / I-Tip Human 100% Human Hair Extensions (100 Strands)

Package

Your Stick / I-Tip extensions package will include 100 strands.

Product Information

The i-tip extensions are attached with the cold fusion method (no heat). Essentially, the additional hair is inserted through a micro-tube/micro ring and then secured with pliers.

1. Color: All available colors (including black and chocolate brown)
2. Length: 10 to 30 inches
3. Weight: 40 - 140g
4. Strands: 100
5. Single Strand Weight: 0.4 - 1g
6. Texture: Straight, Bodywave or Curly

Features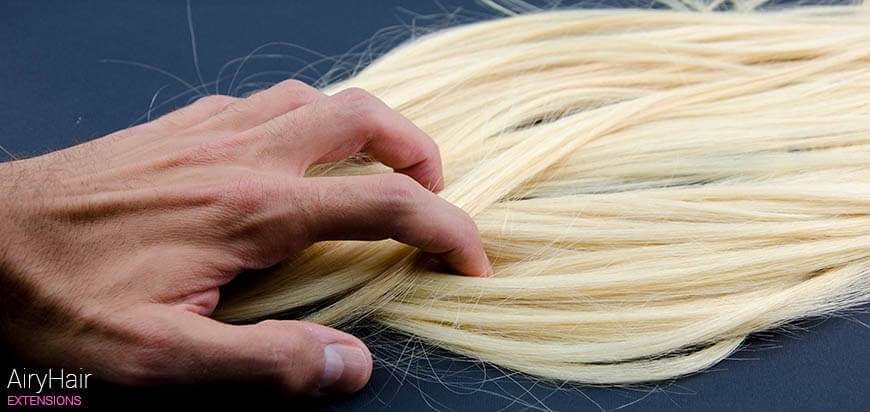 1. Hair extensions so soft that you can't stop touching them
2. 20 inch stick extensions are made of high quality and patented nano rings
3. Extremely soft i shape
4. No heat is required to attach the extensions
5. Made of Remy hair
6. Very long 30-inch i-tip extensions

What is Double Drawn Hair?

Double drawn hair is the type of hair that is manually treated to eliminate shorter hair. As a result, 90 to 99% of all hair is of equal length, from top to bottom, resulting in really thick ends and much more volume.

Single drawn hair extensions are thinner at the end.

What is Remy Premium Plus Hair?

Since the early 2004, our mission was to deliver the best possible quality hair at a lowest price. Thus, we have developed our third-generation hair bundles that will last longer and tangle even less than your average human hair Remy extensions. How? It all comes down to the way we handpick only the healthiest strands, avoiding questionable quality Remy hair.

Why Choose Remy Hair?

Please note: a lot of stores put "Remy" labels on all kinds of hair products, even though they are not genuine. Such extensions are treated with acid to remove the cuticles and deceive the customer.

Our products are always of high quality.

Real Remy hair (also known as Remi) is the highest quality hair available. It is all of the same length and is correctly aligned with all cuticles facing the same direction. As a result, Remy hair extensions are tangle free and last longer than non-Remy products.

How to Apply?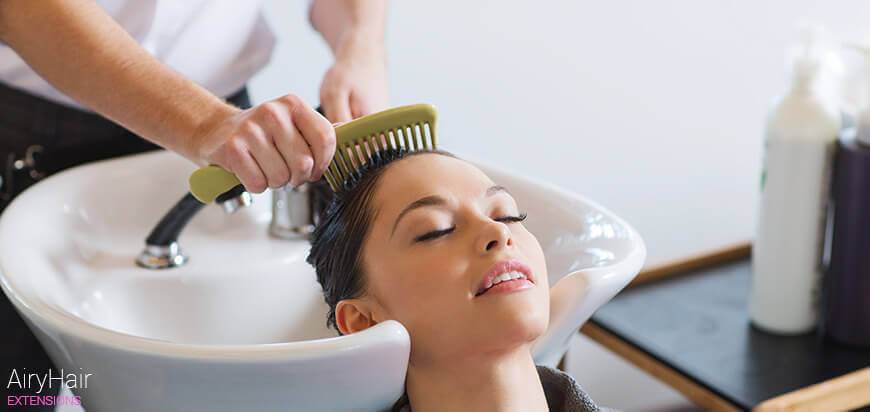 1. Begin by parting the hair into horizontal sections at the temple. Remember that you will have to leave space for multiple horizontal layers of attachment. Therefore, it's recommended to create the first layer in the neck region, just below the ear. Then, set the next layer of extensions at ear level.
2. Insert the hair hook through the tube so that the tube attaches firmly to its lower portion.
3. Separate the hair into sections that can slide effortlessly through the tubing.
4. Attach the extensions with the strands, approximately one inch from the root. Do not keep it too close as it could put stress on your hair.
5. Insert your natural hair strand through the tube, attached in place with the hook.
6. Insert the i-tip extensions through the tube so that it now holds strands of both original and additional hair.
7. Finally, use the hair extension pliers to flatten the ends of the tube, firmly holding the hair.

Hair Care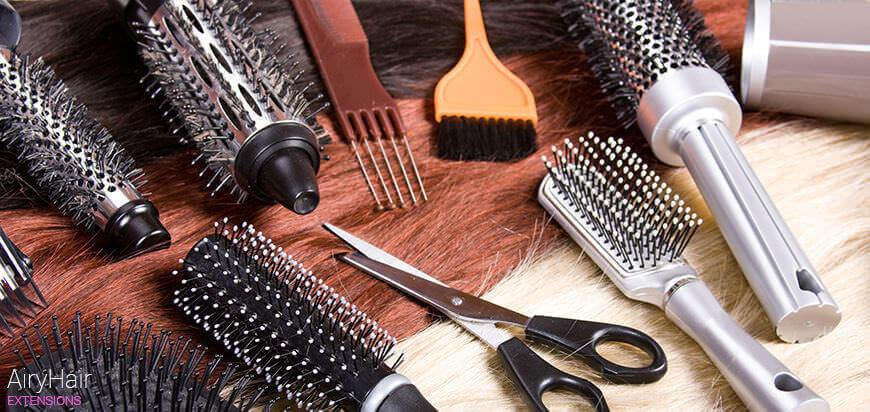 Treat hair extensions just like you would treat your own hair.

1. Be sure to untangle the extensions before shampooing. In order to improve their longevity, use a mild high-quality shampoo recommended by your local hairdresser or stylist. Don't rush the process.
2. For the best results, apply a leave-in hair conditioner afterwards, but don't overuse it.
3. We recommend letting the hair dry naturally. If you want to use a blow-dryer, the best results will be achieved with the low heat setting.
4. When the extensions are not being used, place them in an air-tight container, making sure they are clean and untangled first.
5. If you are going to bed and can't remove the extensions, a ponytail will prevent the hair from tangling and will increase the overall product lifespan.

For more tips, please consult a professional hairdresser. With proper care, your extensions will last 1-6 months or even more.

Shipping

We offer a variety of different shipping methods:

Free international shipping by registered air mail takes 10-30 days to the USA, Canada, the UK, Australia, and Western European Countries (except for Italy).
EMS takes 4-8 business days to the USA, Canada, the UK, Australia and Western European Countries,
FedEx/TNT/DHL takes 1-4 business days to the USA, Canada, the UK, Australia and Western European Countries.

The usual handling time is less than 24 hours and most of our items are dispatched as soon as the payment is verified. However, in the case of some factors that are outside our control (such as the post office being closed), the handling may take up to 72 hours.

Top 5 Reasons to Buy from Us

1. It's Risk-Free. We Offer a 30 Day Money Back Guarantee!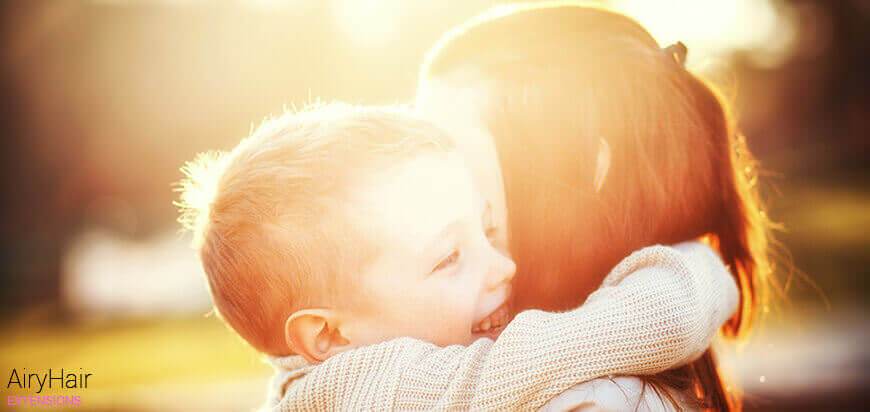 Unlike other providers, the 30-day countdown starts from the minute you receive the package and not from the time we sent the hair.

- Receive a Full Refund for Used / Unused / Well Packaged Hair

If you have received the correct hair extensions but don't want them anymore, please send them back to us and receive a full refund (minus the shipping costs).

If you have received the wrong hair extensions (wrong color, length, texture), you can exchange them for another set or receive a full refund.

You have absolutely nothing to lose!

Continue Reading
Reviews
Customer Reviews
I absolutely adore these extensions, they're so soft and beautiful. I would love to help you guys sell more. (Posted on 4/14/2017)
My client's extensions finally arrived on Friday, thankfully! I've been able to tone them today so they are ready to install in the morning. They feel quite nice and they seem to be better than I was expecting, so thank you. (Posted on 3/26/2017)
You are amazing! Thank you for your patients and continued assistance. I cannot tell you how much I appreciate it. (Posted on 1/11/2017)
I'm already falling in love with AIRYHAIR!!! (Posted on 12/3/2016)
Bought single drawn hair many times before but finally decided to see what the fuss is all about and bought the double drawn ones. What a surprise, it's night and day compared to single drawn, in a good way. The ends are awesome (Posted on 9/21/2016)
I just wanted to say, the hair has arrived in Canada and I should get it in a couple days!!!
I'm so excited. Sorry for my lack of patients before. (Posted on 8/18/2016)
I paid my order and they gave me a tracking code. It was much easier tracking my package and knowing where my package is instead of wondering where it is exactly (Posted on 11/12/2015)
The length is really what they advertised and the extensions are not so thin that you will be needing a lot of them. (Posted on 11/4/2015)
My sister accidentally spilled his coffee in my extensions when I was preparing for work. I didn't know what to do since I need to wear the extensions. I just washed the it with water and the hair feels so new plus it did not have any scent of coffee or whatsoever. Nice extensions. Thanks (Posted on 10/20/2015)
still using these extensions up to now. They are strong, convenient to clean and really comfortable to use. Will purchase again. (Posted on 10/14/2015)
I was realy impressed with the extensions. The hair was not thin like other extensions, it is easy to use and easy to clean. Will be saving some of my salary this month to buy a new extensions (Posted on 10/2/2015)
The extensions where great, I really love the hair since it is not very thin just like other extensions in the market (Posted on 9/15/2015)
STOP READING THIS REVIEW AND GO GET YOURSELF THESE EXTENSIONS. THESE EXTENSIONS ROCK!!!! (Posted on 9/3/2015)
Every girl needs a new hair style and these extensions will really help. Tried them, enjoyed using the extensions and will definitely be a regular customer. Cheers (Posted on 9/2/2015)
Theseare one of the best extensions I have purchased so far. They are soft, easy to use and don't damage your natural hair from prolonged use. (Posted on 6/3/2015)
My sister told me about the extensions and was skeptical that the quality will be that good. I decided to give it a try and she was right. It doesn't easily break and I have been using them for almost 2 months now. (Posted on 5/24/2015)
Loooooooooooooooooooove it, the hair is so smooth it's unbelievable. (Posted on 5/20/2015)
Buy it, use it and forget about it. Really!! I forgot I was even using these extensions.. Really love them. (Posted on 5/4/2015)
Extensionswere very easy to wash. I used my personal shampoo and washed it with warm water and it easy to dry unlike some other brands I used in the past. Don't forget to dry before using them :) (Posted on 2/22/2015)
my boss thought I had broken up with my boyfriend because I was blooming in the office and theres something new about me . I told her it was just the extensions and she was like "where did you get that? (Posted on 1/8/2015)
Your hair extensions matched my hair perfectly. Just the right color and shade. This is a lot of hair for my money, FANTASTIC!!!! Will definatly be using your site again soooooon.

(Posted on 11/17/2014)
I was blown away when I received my initial order from you. I could not believe how great the quality is and the best thing about your hair extensions . . . . there is sooooo much natural hair, Thank you airyhair.

(Posted on 11/6/2014) (Posted on 11/17/2014)
Your hair extensions are utterly AMAZING!!!! Had them dyed, straightened, curled, blow dried and they look as good as when I got them from you. Extremely satisfied with your hair extensioins.

(Posted on 11/3/2014) (Posted on 11/17/2014)
I am now placing my third order of hair extension in over a month. Like the way I was able to get a full head of hair. Now, I can flaunt all sorts of hairstyles. Many thanks, airyhair.

(Posted on 10/12/2014) (Posted on 11/17/2014)
TYVM you've solved all my pbrolems

(Posted on 11/28/2013) (Posted on 11/17/2014)
I placed my order last Tuesday and the package arrived this morning. Im pleased with my hair extensions.

(Posted on 11/28/2012) (Posted on 11/17/2014)
Your hair extentions are simply awesome. I am not really good at computers but I find it a tad easy to navigate your website. Found exactly what I was looking for after just a few clicks.

(Posted on 2/28/2012) (Posted on 11/17/2014)
I am extremely pleased with my purchase of hair extensions from your site. They are OHHH-Some!! BIG thanks :)

(Posted on 7/30/2012) (Posted on 11/17/2014)
100%good seller! thank you

(Posted on 11/10/2011) (Posted on 11/17/2014)
Good product and trustworthy seller, recommend.

(Posted on 6/8/2011) (Posted on 11/17/2014)
Nice item. Fast shipping.

(Posted on 11/29/2011) (Posted on 11/17/2014)
perfect

(Posted on 9/6/2011) (Posted on 11/17/2014)
I seahrced a bunch of sites and this was the best.

(Posted on 6/26/2011) (Posted on 11/17/2014)
I got my hands on the package containing the item.
The package arrived in perfect condition, the extensions are beautiful and is the same color of my hair.
Thank you very much for your excellent package shipment management. See you soon!

(Posted on 6/21/2011) (Posted on 11/17/2014)
soft extensions, I love it.

(Posted on 6/8/2011) (Posted on 11/17/2014)
I loveeeee it,

It is so undetectable and perfectly matches my real hair color. When I went to work today, everyone looked at me like I was a diva, haha

(Posted on 5/22/2011) (Posted on 11/17/2014)
I love the way I look with these extensions. The hair looks and feels real. I even got the same color of my hair. I will recommend this one to my friends. Thanks

(Posted on 2/27/2014) (Posted on 11/17/2014)
I placed my order last Saturday and I received the package yesterday. Boy, that was really fast. Had ordered hair extensions online before but yours is definitely among the best one I tried. And the hair extensions – they are every bit SUPERB and my friends even tell me that I look gorgeous.

(Posted on 11/20/2012) (Posted on 11/17/2014)
I was expecting to dye them to get a perfect match. I was surprised that they blend with my own hair PERFECTLY. I'd say this one is the best buy I made so far. Loooooove it!! Thanks airyhair.

(Posted on 11/15/2012) (Posted on 11/17/2014)
I am greatly impressed with the hair extensions I got from your site. They are definitely worth it. Expect my second order by next week!!! Guy, many thanks to you.

(Posted on 11/6/2012) (Posted on 11/17/2014)
My hair extensions from sovast are very good. I love wearing them. I have just placed my order for another pack.

(Posted on 10/30/2012) (Posted on 11/17/2014)
I had all sorts of problems with my hair extensions before I learned about sovast. , giving me headaches and hurting my scalp. Those are no longer bothering me since I started using your hair extensions. Veeery happy with what I got from your site.

(Posted on 10/28/2012) (Posted on 11/17/2014)
My hair extensions were deliverd the other day. I am pleasantly pleased with the way my order was handled. Free shipping is good but the timely delivery is definitely the deal breaker for me.

(Posted on 4/2/2012) (Posted on 11/17/2014)
The quality of the hair extension is excellent. I am pleasant surprised about the quality – shine, authentic look – since it is way much better than the ones I got from another online source.

(Posted on 3/18/2012) (Posted on 11/17/2014)
many thhanks

(Posted on 9/6/2011) (Posted on 11/17/2014)
I got my hands on the package containing the item.
The package arrived in perfect condition, the extensions are beautiful and is the same color of my hair.
Thank you very much for your excellent package shipment management. See you soon!

(Posted on 6/21/2011) (Posted on 11/17/2014)
Great Seller, excellent hair, I highly recommend.

(Posted on 6/8/2011) (Posted on 11/17/2014)
I bought my extensions the last month with the thought that I will just use them once or twice and the price wasreally quite affordable. Believe it or not, I am still using them

(Posted on 7/16/2014) (Posted on 11/17/2014)
my instagram followers kept telling me that I look like Mila Kunis because of my eyes and hair. Eyes are real but the hair, it does have a touch of extension. Haha

(Posted on 4/14/2014) (Posted on 11/17/2014)
O M G ! My crush just liked a photo I uploaded wearing these extensions (twinkling eyes). I'll definitely using these extensions in our wedding day. JK

(Posted on 3/25/2014) (Posted on 11/17/2014)
It is a good thing that I discovered your site. After my hair was cut shorter than I had desired, I found the hair extension that gave me the length that I was looking for a price that seemed reasonable. It feels soft and lovely. In perfect condition. Thanks!!!

(Posted on 10/21/2013) (Posted on 11/17/2014)
I placed my order last Saturday and I received the package yesterday. Boy, that was really fast. Had ordered hair extensions online before but yours is definitely among the best one I tried. And the hair extensions – they are every bit SUPERB and my friends even tell me that I look gorgeous.

(Posted on 8/21/2013) (Posted on 11/17/2014)
shipping was good, the product was good plus it is quite convenient to shop online. Will definitely buy some more

(Posted on 4/26/2014) (Posted on 11/17/2014)
Have bought my hair extensions from other sites and I ended switching back to you site. Yours are simply better than the ones I got from other online stores.

(Posted on 9/13/2013) (Posted on 11/17/2014)
I have researched a lot before I chose airyhair and I can say that what I got is the best for my needs and preference. I am now enjoying a full head of silky and shiny hair. I could not be happier with what I bought from your site.

(Posted on 8/25/2013) (Posted on 11/17/2014)
Write Your Own Review
Product Tags