Details
Video




Colorful Extensions for Parties and Temporary Color Highlights
Refresh your hairstyle with AiryHair's color popping clip-on strands. Made of only the highest quality human hair, ensuring a perfect blend with your own hair and no tangling.
Attaching is as easy as 1, 2, 3 and can be done under 5 seconds!
No dying required! Protect your own hair and have a temporary color, instantly.
Colored Clip-On Strand Ideas
Unleash your creativity with a variety of different colors and mix and match. Ideal for:
- International holidays such as the Independence Day (with blue and red color pop)
- Weddings and themed bachelor parties
- Birthday parties, Halloween and other occasions
Colorful Clip-In Extensions Package
You can pick any color combination from the list above or contact us for a custom order. Looking for regular Remy clip-on extensions? Please
click here
.
How to Apply or Remove Party Clip-On Extensions?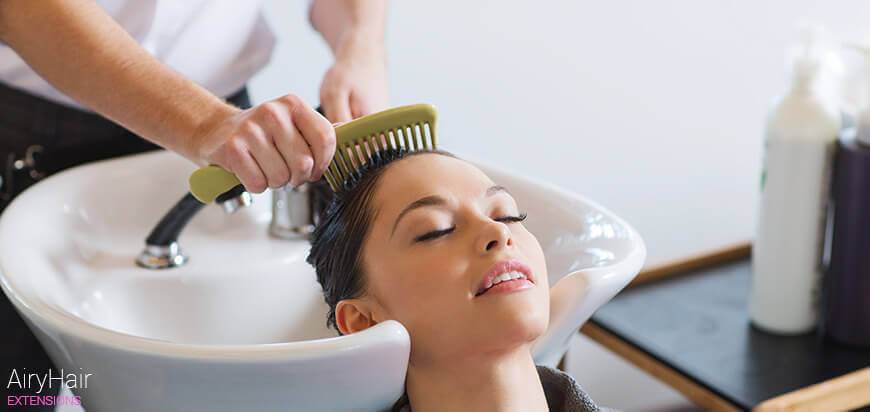 It could not get any easier! Simply use a comb or your finger to lift a part of your hair where you want the colorful extensions installed, then attach clip piece to the inner layer of your hair (0.5 inch from the roots) and snap the clip, that's it.
The removal is even simpler, just unlock the clip and pull it away.
Colorful Strand Shipping Times
AiryHair offers two different ways to receive your party extensions:
•
Free shipping:
Get the hair within the 10 to 30 days worldwide
•
Express shipping:
For women in a hurry, we will ship your hair via FedEX or UPS, cutting the time to only 1 - 4 business days.
Have questions about shipping? Read about
shipping and handling
here.
It's Party Time!1. Order Now - Worry Free! With a 30 Day Money Back Guarantee!

Enhance your look and reveal your true personality in all the colors! There is no reason not to try our colored clip-in extensions as you can always return them for a full refund.
Do you have any questions? Please contact us online, or call today at 800-897-7708. We are committed to your satisfaction.
Reviews
Customer Reviews
Party up! Review by

Allison

Thank you so much :D Ordered blue and red clip ins, mixed them and had a blast with my friends and myself :D thank you airyhair , your the best (Posted on 8/10/2017)
Write Your Own Review
Product Tags