Details
Video Review



Introduction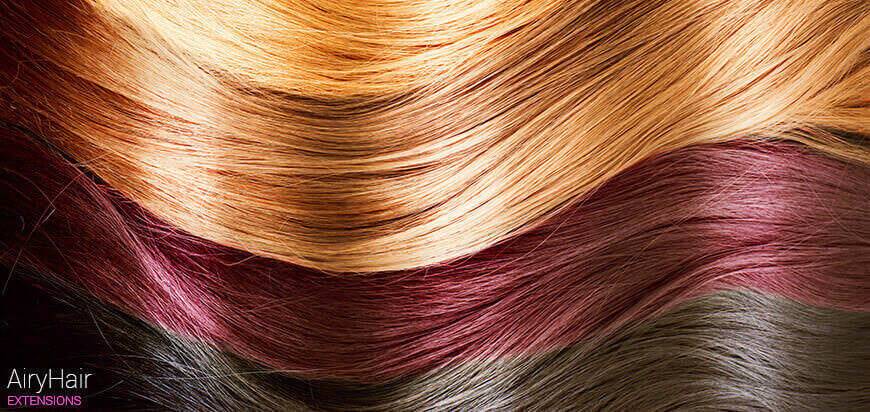 If you don't have the time or patience to spend hours sitting in a chair while your stylist applies hair extensions, try an alternative to clip in tresses: micro ring loop extensions. They are easy to attach and you don't have to hire a stylist.

Item Name

Remy Micro Ring Loop Straight, Wavy and Curly 100% Human Hair Extensions (100 Strands)

Package

Your Micro Ring Loop extensions package will include 100 strands.

Product Information

Micro loop hair extensions are a savior for those who have been longing for a reliable alternative of long, lustrous hair. Their application takes barely 10 minutes and doesn't require a stylist.

1. Color: All available colors (including jet black and off-black)
2. Length: 10 to 30 inches
3. Weight: 50 to 140 grams
4. Strands: 100
5. Single Strand Weight: 0.4 to 1.4 grams
6. Texture: Straight, Wavy (Bodywave, Deep Wave, Loose Wave), Curly (Deep Curly, Kinky Curly), Funmi and Yaki.

Features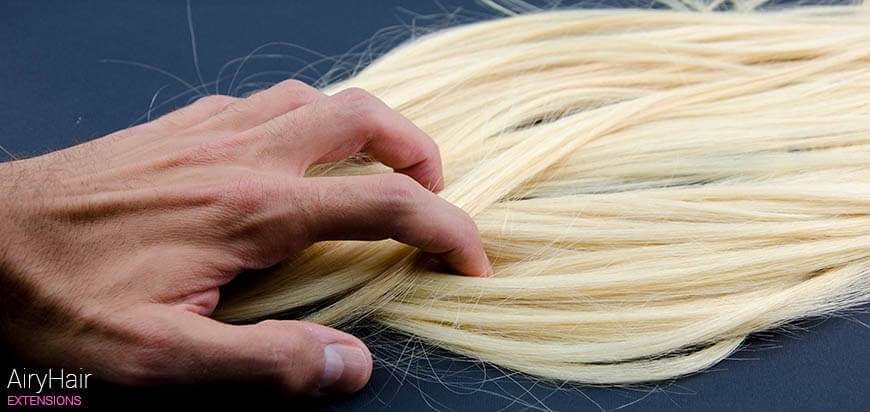 1. The world's softest, bestselling micro ring loop hair extensions
2. Absolutely easy to apply and remove
3. Heat is not required to apply the extensions
4. Made of 100% genuine Remy hair
5. AiryHair is the only supplier to offer 30" hair in hundreds of colors

What is Double Drawn Hair?

Double drawn hair is the type of hair that is manually treated to eliminate shorter hair. As a result, 90 to 99% of all hair is of equal length, from top to bottom, resulting in really thick ends and much more volume.

Single drawn hair extensions are thinner at the end.

What is Remy Premium Plus Hair?

Sometimes the best can become even better, and this is exactly why we have spent over 2000 days to create and patent a new hair technology, which not only improves our Remy hair lifespan but also its quality. Our secret? A removal of weaker Remy hair from your bundle.

Why Choose Remy Hair?

Please note: a lot of stores put "Remy" labels on all kinds of hair products, even though they are not genuine. Such extensions are treated with acid to remove the cuticles and deceive the customer.

Our products are always of high quality.

Real Remy hair (also known as Remi) is the highest quality hair available. It is all of the same length and is correctly aligned with all cuticles facing the same direction. As a result, Remy hair extensions are tangle free and last longer than non-Remy products.

How to Apply?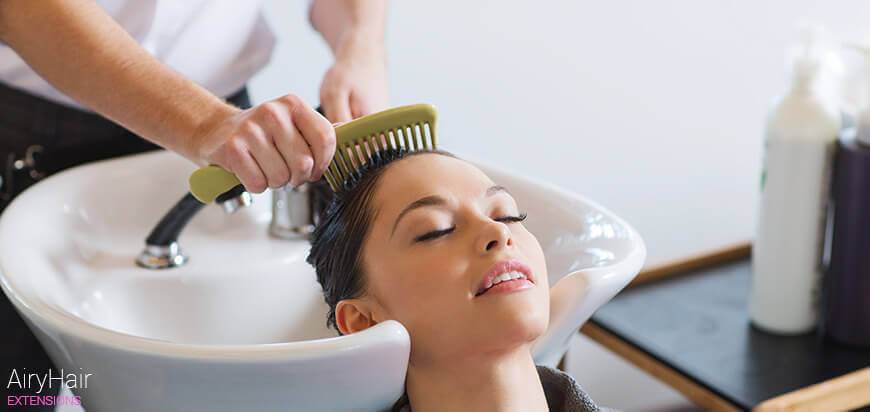 1. Make a sharp line 2-3 inches above the neckline at the back of your head and clip away the rest of your hair above the neckline.
2. Take a little segment of your original hair and curl it to make the process easier. Select the loop thread and put your original hair through the white loop.
3. Until your original hair has been stranded through the bead, keep pulling the plastic loop tab from beneath. This will free the white loop from the bead.
4. Move the extension strip towards the scalp so that the locks are free to move. Hold the strands in a downward direction and fix them onto the microbead, making sure it's parallel to the head.
5. Once you are done with the first part, continue in the same manner by dividing sections and inserting extensions to the point they are not visible. However, make sure there is some amount of natural hair in between the strands.

Hair Care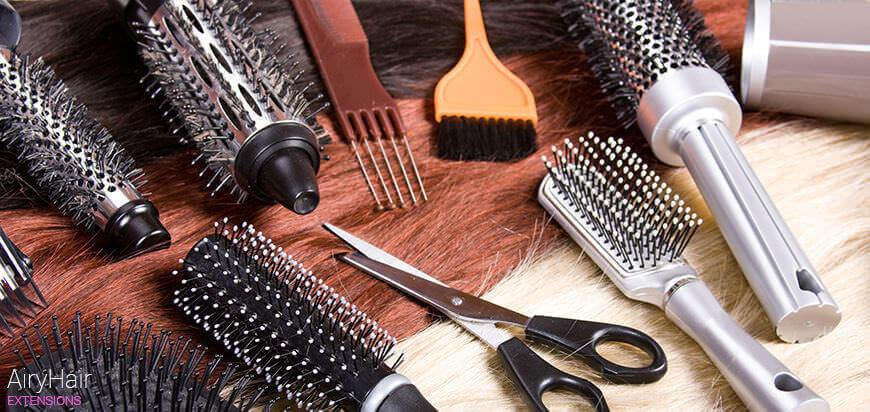 Treat hair extensions just like you would treat your own hair.

1. Be sure to untangle the extensions before shampooing. In order to improve their longevity, use a mild high-quality shampoo recommended by your local hairdresser or stylist. Don't rush the process.
2. For the best results, apply a leave-in hair conditioner afterwards, but don't overuse it.
3. We recommend letting the hair dry naturally. If you want to use a blow-dryer, the best results will be achieved with the low heat setting.
4. When the extensions are not being used, place them in an air-tight container, making sure they are clean and untangled first.
5. If you are going to bed and can't remove the extensions, a ponytail will prevent the hair from tangling and will increase the overall product lifespan.

For more tips, please consult a professional hairdresser. With proper care, your extensions will last 1-6 months or even more.

Shipping

We offer a variety of different shipping methods:

Free international shipping by registered air mail takes 10-30 days to the USA, Canada, the UK, Australia, and Western European Countries (except for Italy).
EMS takes 4-8 business days to the USA, Canada, the UK, Australia and Western European Countries,
FedEx/TNT/DHL takes 1-4 business days to the USA, Canada, the UK, Australia and Western European Countries.

The usual handling time is less than 24 hours and most of our items are dispatched as soon as the payment is verified. However, in the case of some factors that are outside our control (such as the post office being closed), the handling may take up to 72 hours.

Top 5 Reasons to Buy from Us

1. It's Risk-Free. We Offer a 30 Day Money Back Guarantee!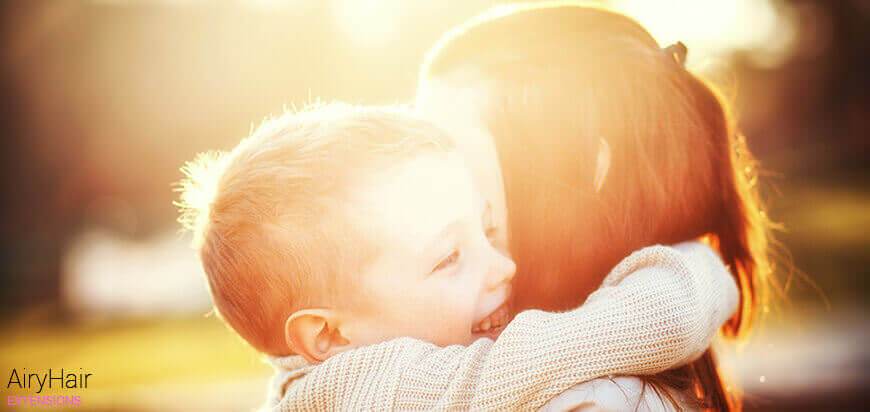 Unlike other providers, the 30-day countdown starts from the minute you receive the package and not from the time we sent the hair.

- Receive a Full Refund for Used / Unused / Well Packaged Hair

If you have received the correct hair extensions but don't want them anymore, please send them back to us and receive a full refund (minus the shipping costs).

If you have received the wrong hair extensions (wrong color, length, texture), you can exchange them for another set or receive a full refund.

You have absolutely nothing to lose!


Reviews
Customer Reviews
Thank you! Your customer service has always been spectacular. (Posted on 2/8/2017)
Hallo AiryHair Team
Danke viel mals habe die Ware bekommen sehen super aus.
Freundliche grüsse
Jara Junker (Posted on 2/2/2017)
This is the best place to do business with, they are so great about customer service. I can't wait to get my extensions. I know im gonna love it! (Posted on 2/2/2017)
My usual supplier was out of stock with the colour I wanted, so i tried this website and was very pleased! The hair was top quality, and the rings dont slip at all! Will absolutely be purchasing again in the future. (Posted on 1/31/2017)
I just received my extensions and I am 100% completely surprised at the quality. I've ordered from many sites and I've never had ones that are this thick and soft. And the glue/beads are perfect. (Posted on 1/27/2017)
Hi June, Hope you are well? It has been a long time. Just shows what good quality hair you provide!! Thank You. (Posted on 1/11/2017)
The hair is very good And i want to order again :)
Do you have some discount code because there is place that you can write discount code? (Posted on 1/11/2017)
I really haven't received my hair extension yet but the prices are so affordable (Posted on 12/27/2016)
I'm very pleased with the hair and how fast the shipping (Posted on 12/25/2016)
Best quality, very fast shipping, Please do note that these people are legit. Don't worry about the bad reviews because there is no doubt that those are by either competitors or just jealous people.. I own a Salon and I buy bulk hair from them. June makes sure we are updated every step of the way. (Posted on 12/3/2016)
Thank you guys so much! I'm a loyal customer, and I will continue to be! Thank you so much for fixing this problem! I really appreciate it! (Posted on 11/11/2016)
I've been wearing these for a few days now and I'm in love. I will buy all of my extensions from airy now. I went the cheaper route and got the smaller gram weight because I have thin hair and these are a bit thin with two packs but I think they would be perfect double drawn or with higher weight. Overall, but these they are great they aren't kidding when they say soft as a teddy bear! (Posted on 8/31/2016)
I ordered wrong color and was asked by June to send back to exchange. She resent me correct hair promptly without additional charges. Thank you for your great customer service!!! (Posted on 8/15/2016)
The only extensions I'll buy, and the only kind I can put in by myself without any stress or hassle. They always look great and it's so easy too! (Posted on 5/23/2016)
Everyone has that friend who went and got a bad haircut or an awful dye job—well, I did both! Never thought I'd bounce back, but a smart friend with some great extensions saved the day. These were so easy to put in and helped me fall in love with my hair again almost instantly! Wow! (Posted on 5/23/2016)
Ok so these hair extensions are life. They. Are. Life. They look so flawless and real. I will buy a second pack soon. Thank you. (Posted on 4/28/2016)
Just received hair extensions from airy hair, I got the micro loops and I love them! They didn't come with dead ends they're pretty much the same all the way down the hair, they're greatn highly recommend (Posted on 4/12/2016)
After finally receiving my extensions, the wait was worth it. The colors I chose matched my hair perfectly. I had a problem trying to put the extensions in and had my daughter- inlaw do them. After figuring out the proper amount of hair to feed through the bead, the process went fast. I will continue buying Airyhair extensions, as well as recommending them. (Posted on 3/31/2016)
The best hair extensions I've found anywhere!! Don't settle for anything less!! AiryHair is killing the game and going anywhere else is doing yourself a disservice!! (Posted on 2/10/2016)
When I thought about getting extensions, I assumed they'd be a nightmare to put in and even more of one to take out. I didn't even know what micro loops were but after some research and a few videos, they came together in a snap! I'm so happy and so in love with these!!! (Posted on 2/10/2016)
Couldn't believe how stunning the colors were when I took them out of the box. Rich and beautiful—not at all cheap looking or tacky. A++ (Posted on 1/12/2016)
Used to think I wouldn't ever wear extensions, now I can't picture myself without them. I'm so in love with my hair again—so much body, bounce, color, and shine. AiryHair is the best! (Posted on 1/12/2016)
The hair looks wonderful feels really soft feels thick and amazing (Posted on 1/7/2016)
My girlfriends thought I was crazy when I decided to save money and do my extensions myself, but they turned out so well that now everyone I know is asking for my help and wants to know where I got them done. The color is just gorgeous, and they hold up way better than you'd expect! I'm in love! (Posted on 12/21/2015)
Your stylist doesn't want you to know about these, but I do! You'll never have to pay hundreds of dollars for extensions again if you buy these and do them yourself. It's easier than you think, and they turn out beautifully! I'm never paying a stylist to do this again! (Posted on 12/21/2015)
All it took to put these in was my bathroom mirror and a little bit of patience. But they look professionally done! I can't wait to see how much money I save by doing my own extensions at home, especially when they turn out so nice! (Posted on 12/11/2015)
These are the prettiest extensions I'd ever seen, so I never expected them to be the most durable as well. Man, they hold up! Have washed/worn them for several weeks now and no signs of stopping. Great buy! (Posted on 12/11/2015)
Soooo nice. Beautiful color and so soft to boot! I can just leave them in when I wash my hair and they come out as soft and shiny as ever, it's such a great feeling! (Posted on 12/11/2015)
Happened to run into an old friend with fabulous looking hair and she confessed to wearing extensions. She told me where to find them and I bought a pair with myself online. These are just the greatest, and they shipped so quickly I had them sooner than I thought possible. (Posted on 12/1/2015)
Not the first extensions I've ever tried, but definitely my favorites! Don't think I'll ever need to shop around again—there's nothing better or more affordable than AiryHair that I've found. Love it!
(Posted on 12/1/2015)
These are a snap to put in! If I'd know extensions could be this easy and still look so darn good, I would have broken down and bought my first set years ago! Glad I found them when I did! (Posted on 11/22/2015)
Never thought I'd be the kind of person to wear extensions but I'm proud of it since finding these. The color, texture, body, etc is just stunning, and I couldn't be happier with mine! 10/10, definitely buying again. (Posted on 11/22/2015)
These were the most beautiful extensions I've ever seen, from the time I opened the box til the day I finally took them back out again. Sad to see them go, but just as excited to come back and order another pair. Great investment. (Posted on 11/22/2015)
I'd never heard "extension" and "easy" in the same sentence, but that's what these were! I love them, and the color is just great! (Posted on 11/14/2015)
When I decided to buy extensions, I knew I didn't want to spend endless hours sitting in a stylist's chair waiting on them to finish messing with my hair and being charged by the minute. Someone told me to try micro-loops, and that's how I found AiryHair. They were quick, easy, and BEAUTIFUL! (Posted on 11/14/2015)
Bought the extensions few months back and I am still using the same extensions until today. I will be buying another extension not because the other one is too old, its just I want a new look. (Posted on 11/8/2015)
VERY SATISFIED with my purchase. The only thing I regret is why I just found out about these extensions.It could save me a lot of money from those local extensions that didn't even last a week. I hope there will be a sale soon. (Posted on 10/24/2015)
really not into extensions but when I saw my sister wearing the I was like " What the? I want those too.". And she told me where I can order it. (Posted on 10/20/2015)
these extensions are better than wigs. They look real, feel real and smells real. No complaints here and thanks. (Posted on 10/14/2015)
I just got them, I only ordered one pack of 100 strands of 1.4 grams and it was thicker than my own hair and the color matched perfectly! Super soft and thick, seriously so happy with this. (Posted on 10/8/2015)
A frwind recommended these hair extensions. I'm a bit iffy, since it's a international order and I don't want to get jipped! But we will see if they come and what they look like! (Posted on 9/25/2015)
I got the hair and I installed it couple a days a go and i washed it, all I can say it is amazing and thank you so much (Posted on 9/15/2015)
just got these extensions today and I have to say, they are one hell of extensions. Very satisfied with my purchase as well as my new look. (Posted on 9/7/2015)
The fast shipping is what made me a regular customer. Their customer service was always available to answer any concerns I had. This is really one of my best online shopping experiences so far (Posted on 8/22/2015)
One of the easiest ways to apply hair extension is with the use of loop or micro rings that these hair extensions already have. It can easily be adjusted depending on the length you need and can also be removed with ease. (Posted on 8/22/2015)
I am a first time user of extensions.Turns out, it's super easy :D Thank you. (Posted on 8/17/2015)
One of the easiest ways to apply hair extension is with the use of loop or micro rings that these hair extensions already have. It can easily be adjusted depending on the length you need and can also be removed with ease. (Posted on 8/17/2015)
I really like these hair extensions since it is more affordable than other brands and it is safe to use because thereare no chemicals to keep it intact with your hair. A+ (Posted on 8/10/2015)
I am from Australia and the shipping was not what they promised, it was even better, lol. They said it will take 4-8 working days but my order arrived just 3 days after I paid for it, which is awesome. (Posted on 8/9/2015)
Extensionsare easy to adjust and remove. Feels like real hair and are affordable. (Posted on 8/1/2015)
They have just come.I am really pleased with the quality of the hair extension and theses are the best I've had by far ..
I will definitely will be return for my next lot of extensions and have already recommended you to my friends .. I'm so pleased with the product and can not fault your product or service in any I Am one happy customer
(Posted on 7/26/2015)
I just purchased the 100g set pf micro-loop. I have purchased several sets both expensive high end quality and the cheep ones from eBay, and these are the best thus far. They are extremely soft even after several washes with regular shampoo. Great value too. I have just purchased my second set because I was leery at first because it seemed too good to be true. Most extension colors tend to have warm under tones so I purchased the blonde ash and it hardly had any! Very impressed with Airy Hair! (Posted on 7/16/2015)
I love the extensions! They're silky and very soft... I do not like that they shed. They also are pre thined and in each strand you have a million different langthes. Other wise they are amazing look amazing after applied (Posted on 7/11/2015)
One thing that made me order these extensionswas the availability of different colors. The quality is top notch, recommended. (Posted on 6/23/2015)
Extensions are easy to apply with those micro rings. Feels great when using too, thanks. (Posted on 6/23/2015)
Extensions are easy to apply with those micro rings. Feels great when using too, thanks. (Posted on 6/1/2015)
I bought these for my high school reunion but was pretty afraid to buy online since it was my first time.What made me safe was a refund policy, which I did not use since these were amazing! (Posted on 5/24/2015)
Great quality and fast shipping. Also don't not leave any marks in your hair despite the tight grip that the micro ring provides. (Posted on 5/20/2015)
If you are looking for an affordable but natural look of hair extension, then you can never go wrong with airyhair. They really have a natural look and my girls thought that it was my real hair! :) That was funny. (Posted on 5/14/2015)
using these extensions for quite sometime. They do last longer than any other extensions. A+++ for the quality of their product, A+++ for the price and A+++ for the fast shipping. (Posted on 5/4/2015)
really recommend these if you are looking for the long lasting extensionsthat have a natural look. You can even curl them using a hair iron. (Posted on 4/3/2015)
the extensions were packed perfectly, shipping was quite fast compared to other stores and they also have a warranty which is not often seen in online stores. (Posted on 2/22/2015)
Extensions are easy to apply with those micro rings. Feels great when using too, thanks. (Posted on 2/22/2015)
You really some amazing stuff here. Mine was bought some 6 months ago and they are surprising still in fine condition, no major issueseven I habitually curl and straighten and use them daily. I strongly recommend your extensions.

(Posted on 9/24/14) (Posted on 11/20/2014)
These are simply fabulous!!! It is worth every penny I spent for it. Soft and shiny the way I exactly want them. Will purchase my next hair extension from you soon.

(Posted on 11/9/14) (Posted on 11/20/2014)
what if you heat them? i was using taped extensions and htaeed them, they stayed in very well, but were so hard to get out, I had a spray solvent. If you don't heat them do they last when you swim in them? How do you reuse them, do you have to add more tape

(Posted on 6/19/14) (Posted on 11/20/2014)
Never tried hair extensions before but because most of my friends are insisting that I try them, I relented and order one from your site. On hindsight, I am glad that I followed their advice. I only have one word to describe my hair extensions – EXCELLENT!!!

(Posted on 11/18/14) (Posted on 11/20/2014)
Lovely hair extensions. Great collection you have here. I am truly pleased not only with the quality of your stuff but with the kind of service that you provide your customers. My issues were promptly and ably addressed by your customer service. BIG THANKS, airyhair :)

(Posted on 8/1/14) (Posted on 11/20/2014)
The extensions are of excellent quality and are very shiny. Its well worth it for they look FAB!!!!!

(Posted on 11/20/13) (Posted on 11/20/2014)
I had all sorts of problems with my hair extensions before I learned about sovast. , giving me headaches and hurting my scalp. Those are no longer bothering me since I started using your hair extensions. Veeery happy with what I got from your site.

(Posted on 10/28/12) (Posted on 11/20/2014)
Great hair extensions. I am enjoying them and even my friends are now getting their hair extensions from your online store. Oh, what I like most is the natural look and perfect match to my hair. Thankyou!!

(Posted on 7/31/12) (Posted on 11/20/2014)
I'd say I am a reformed skeptic, thanks to you guys. I was always having second thoughts about gettiny my extentions online until I found your site. Yours is definitely a better alternative to expensive extensions in salons. Kisses!!!

(Posted on 3/1/14) (Posted on 11/20/2014)
Blown away!! I wore them for the first time last night and it looked natural on me. Definitely the best find for me.

(Posted on 2/28/12) (Posted on 11/20/2014)
lovely, very pleased and yes, men buy hair extensions too!

(Posted on 7/3/11) (Posted on 11/20/2014)
I have just received my order and it's A+++ quality.

Hair quality is amazing and texture is silky smooth. (Posted on 11/20/2014)
I am extremely amazed with what I got from your site. I placed my order quite late Tuesday night and I was not really expecting them to arrive anytime soon. Received my package yesterday, so thanks, airyhair. The hair itself if shiny and silky. LUV IT!!!

(Posted on 11/28/12) (Posted on 11/20/2014)
I was expecting to dye them to get a perfect match. I was surprised that they blend with my own hair PERFECTLY. I'd say this one is the best buy I made so far. Loooooove it!! Thanks airyhair.

(Posted on 11/15/12) (Posted on 11/20/2014)
Your hair extensions are utterly AMAZING!!!! Had them dyed, straightened, curled, blow dried and they look as good as when I got them from you. Extremely satisfied with your hair extensioins.

(Posted on 11/3/12) (Posted on 11/20/2014)
I just received my 5th order of hair extensions from your store. Hair is natural, glossy and the exact color as that of my hair. Extremly satisfied as in my past orders. Definitely 5-star product and service!!

(Posted on 10/12/12) (Posted on 11/20/2014)
Reasons why I love your site and products – topnotch quality, shade suited me perfectly, free shipping and prompt delivery, excellent customer service. Keep it up, airyhairt!!!

(Posted on 4/3/12) (Posted on 11/20/2014)
Your hair extentions are simply awesome. I am not really good at computers but I find it a tad easy to navigate your website. Found exactly what I was looking for after just a few clicks.

(Posted on 2/28/12) (Posted on 11/20/2014)
very nice and helpful seller.

(Posted on 6/8/11) (Posted on 11/20/2014)
Wow, I am so happy with my purchase. DIVINE!!!

Everyone should try those.

(Posted on 5/22/11) (Posted on 11/20/2014)
Bought my first set two days ago and it's already here. Thank you.

(Posted on 11/20/14) (Posted on 11/20/2014)
My bff wanted pink hair extensions for her birthday and I couldn't let her down, ordered here and she loved it!

(Posted on 11/3/14) (Posted on 11/20/2014)
Just got my second order of hair extensions early this morning. As in my first order from you, this one was a perfect match to my hair. Awesome quality and unbeatable customer service.

(Posted on 11/28/13) (Posted on 11/20/2014)
Your delivery is SUPER fast. Got my hair extensions the other day. Perfect colour and shade and they looked natural when matched with the color and shade of my own hair. This is what I would call great value for money!!

(Posted on 5/19/13) (Posted on 11/20/2014)
The shade match of the hair extensions I bought from you could not have been more perfect. They're soft and thick and it is very convenient to use.

(Posted on 4/4/12) (Posted on 11/20/2014)
Love the way you handled my order. I got my package and it was what I was actually searching for in the past several days. I will definitely share this great news with my friends.

(Posted on 3/1/12) (Posted on 11/20/2014)
Just as described, Thanks for everything! (Posted on 6/8/11) (Posted on 11/20/2014)
Thanks you so much for the fast delivery. They were all in perfect condition and exactly as I have expected. I have shared my experience with my sister and she has already placed her initial order of hair extensions.

(Posted on 10/7/13) (Posted on 11/20/2014)
Very happy and satisfied with my hair extensions. My friends are telling me they're the realest that they have seen. Thank you very much airyhair!!

(Posted on 4/23/12) (Posted on 11/20/2014)
The quality of the hair extension is excellent. I am pleasant surprised about the quality – shine, authentic look – since it is way much better than the ones I got from another online source.

(Posted on 3/18/12) (Posted on 11/20/2014)
I just want to send you this one-liner to express my thanks and I am glad that I found your site. I have placed my order yesterday and waiting for it to arrive.

(Posted on 3/1/12) (Posted on 11/20/2014)
I love the layout of your site. I easily located what I wanted, easy read on the information about the product, everything I needed to make the buy.

(Posted on 3/1/12) (Posted on 11/20/2014)
Jst received my order and the quality is fantastic. What a great job.

(Posted on 5/22/11) (Posted on 11/20/2014)
I just ordered 2 orders of the 20 inch wavy micro links in 1b. We shall see what they look like when I receive them. I will gladly give a review on them on YouTube for anyone interested.

(Posted on 6/20/13) (Posted on 11/20/2014)
I really love your hair extentions for they match my hair extremely well. Even if my hair has a lighter shade, they blend seamlessly. I ordered the 20-straight because I was expecting that they would eventually get ragged. I was pleasantly surprised and I need not have bothered getting a 20 inch. A 14 inch would be enough. Thus, I am ordering one right now.

(Posted on 11/8/12) (Posted on 11/20/2014)
I am extremely pleased with my purchase of hair extensions from your site. They are OHHH-Some!! BIG thanks :)

(Posted on 4/23/12) (Posted on 11/20/2014)
Hey, do you want to know how I find your products? They're FANTASTIC!!! I definitely be buying more from you soon!!

(Posted on 4/4/12) (Posted on 11/20/2014)
Wow, my first experience with you was indeed no fluke. Got my second package just now and everything was in order. I am really impressed with your service. Thanks

(Posted on 3/1/12) (Posted on 11/20/2014)
rather quick shipping and customer support too! thanks!

(Posted on 6/8/11) (Posted on 11/20/2014)
I have researched a lot before I chose airyhair and I can say that what I got is the best for my needs and preference. I am now enjoying a full head of silky and shiny hair. I could not be happier with what I bought from your site.

(Posted on 12/28/12) (Posted on 11/20/2014)
Your hair extensions, I absolutely adore them. They're FAB and soooo soft and shiny. I ordered the 22 inch and I find them perfect for my own hair.

(Posted on 11/30/12) (Posted on 11/20/2014)
I had all sorts of problems with my hair extensions before I learned about sovast. , giving me headaches and hurting my scalp. Those are no longer bothering me since I started using your hair extensions. Veeery happy with what I got from your site.

(Posted on 10/28/12) (Posted on 11/20/2014)
Guys, I just want to add my thoughts to your customer comments. I am pleased with the hair extensions that I got from your site. I really enjoyed getting compliments from friends on how beautiful my hair was.

(Posted on 4/4/12) (Posted on 11/20/2014)
Nice thick and shiny hair. I was a bit worried initially with the colour but I found out later that it suited me perfectly well and my earlier doubt had no basis. Looooove to wear them. BIG thumbs up!!

(Posted on 4/3/12) (Posted on 11/20/2014)
Prompt service and quick deliveries, and a lot more. See you on my next order and that will definitely sooner that you would expect.

(Posted on 3/1/12) (Posted on 11/20/2014)
Write Your Own Review
Product Tags