Details
360 Frontal Lace Wigs, Real Human Hair

Are you tired of thin, dry, and damaged hair that doesn't seem to grow at all? Does your hair lack volume and texture? Are your strands shedding too much or falling out? If you answered yes to any of these questions, a 360 frontal lace wig is the perfect solution for you. It is a great option if you're not satisfied with your natural locks or simply want to be able to change styles more often without damaging them.
A wig allows you the freedom to choose any look that you want and get it instantly! Our frontal lace wigs come in 130%, 150%, 180% and even 200% densities.
What is a 360 Frontal Lace Wig?
You have probably heard about 360 frontal lace wigs, but are not quite sure how they work. This type of wig is made out of lace that goes all the way around the perimeter, at 360°. AiryHair wigs are made out of real human hair which means you have infinite style options and it's much easier to clean and maintain. If you brush regularly, there will be no tangling and matting, and your new strands will last you for a very long time.
We offer different wig densities so that you can pick the one that fits your lifestyle. This is a very important part of selecting and ordering your wig because you want to measure and make sure it fits snugly on your head. But if you do make a mistake and order a wig that's slightly too big for you, don't despair, because you have the option to refit your new locks. This is something that is possible only with 360 frontal lace wigs, if you go for a full lace wig, this is not an option. The way you do it is by making a cut at the back of the wig and sewing it back in order to make it smaller. But if you're not comfortable with doing this and you're afraid that you're going to damage your wig, make sure to order the right density in the first place. We also offer different wig textures like straight and curly so you can choose one that looks like your natural hair, or go the opposite way and try something new.
What is great about 360 frontal lace wigs is that you get a natural look because of the lace that goes all around your head, and you also have the option to attach more bundles at the crown area. That way, you can control the density of your locks and you have the option to go for the extra voluminous, diva locks that everyone will notice. For example, you cannot do that with a full lace wig. Do keep in mind that you will need to buy extra bundles to do this and sew them in yourself. But our 360 wigs have amazing density and volume so you can simply skip this step if you don't want something that's over the top.
Another advantage of a 360 frontal lace wig is the lace that goes all around the perimeter. That means that you part your strands wherever the lace is and get that natural look. It also allows you to wear your locks in a high ponytail and make updos and nobody will ever notice that you're wearing a wig because the hairline will look perfect and seamless because of the lace.
AiryHair 360 Frontal Lace Wig Features
•
Length
: From 10 inches to 26 inches
•
Wig Density
: 130%
•
Cap Perimeter
: 8.85" or 22.5 cm
•
Colors
: All available colors
•
Textures
: Straight, body weave and curly
•
Wig Hair Quality
: Real human hair
What is a Good Wig Density?
90% density
- The following option is not available on AiryHair as the hair is extremely thin and is not recommended.
100% to 110% density
- Recommended for people with thin hair only. Please note that there is not much hair on the cap, hence we do not stock this option.
120% to 130% density
- This is a good and usually default wig density. Our wigs come with 130% by default and are great for pretty much anyone. The hair will look natural and blend perfectly.
150% density
- For women who want bit more volume yet still look natural, we recommend the following option.
180% density
- The heavy density is for women who want to look like the actress from a shampoo commercial.
200% density
- Extra thick and extra heavy wigs used in theaters or by women who want to rock the mermaid like hairstyle.
360 Frontal Lace Application Methods
When it comes to wigs, you have several application methods that you can try and decide what works best for you. It all depends on your needs and wig wearing habits. If you don't plan on wearing your new locks for too long or you like to change the style quite often, you can try the application that requires no adhesive or sewing. But do keep in mind that this method is not as secure as other ones. For a permanent method that is completely secure, sew the wig on, going all around the hairline.
Although this is a great option, if the sewing is done incorrectly, you risk damaging your natural strands if there's too much pressure on them. You can also use glue or any type of adhesive to attach the wig onto your hairline. This is a semi-permanent option which holds up pretty well. It's quite easy to do and doesn't put much strain on your natural tresses if done correctly. There is also wig tape, which is small pieces of tape that you put along your hairline. They work quite well and prevent the wig from moving. If you're not sure what application method to use, consult your hair professional and ask for more advice.
360 Frontal Lace Wig vs. Full Lace Wig vs. Lace Front Wig
There are all this different terms and names when it comes to wigs that can be quite confusing because they're all quite similar but also very different in certain aspects. You are probably wondering which one to buy and what are the advantages and disadvantages of each one? It is very important to know your wigs because it will enable you to determine which one is right for you. Three most popular wig types are 360 frontal lace, full lace, and lace front. Below, we're going to explain all of them in very simple terms as to not confuse you even more.
360 Frontal Lace Wig
This type of wig is recommended for girls who want to go all out with the volume and be fierce, glamorous divas. A 360 frontal lace wig enables you to add as many bundles as you can fit in which results in some serious density. Because lace goes all around the 360 degrees, you get a very natural look, and you are able to wear high ponytails and different updos which you cannot do with a lace front wig, for example. But that is the reason why a 360 frontal lace wig is a bit more expensive than a lace front, so take your budget and your needs into consideration.
Full Lace Wig
Being the most expensive out of the three, it is the premium type of wig. It is made in a way that ensure a completely natural and seamless look and hairline and strands that are indistinguishable from your own locks. There is no way anybody would ever notice that you're wearing a wig, and that is one of the main advantages of this wig, which also explains the higher price. Because this wig is made only out of lace, you can part your strands literally however you want to and you will get that real look. You can even do cornrow and other complicated partings. The only disadvantage of a
full lace wig
is that you can't adjust the fullness and volume. Although these wigs have great density, it just doesn't compare to a 360 wig that has extra bundles added to it. But if you're going for a natural look that resembles volume and texture of normal, real hair, then a full lace wig will work great for you without a doubt.
Lace Front Wig
If you're on a budget and are looking for a more affordable option, then
a lace front wig
is a great choice. It is similar to a 360 frontal lace wig, but the difference is that there is lace only at the front, going from one temple to the other. There is also not as much parting options and you should wear this wig in a high ponytail. But if you like to simply let your strands loose and are not into updos, then a lace front wig is a great option.
Why Buy a 360* Frontal Lace Wig?
In order to choose the right wig type, it is crucial to understand your needs and expectations. Here are a couple of questions you can ask yourself to make it easier. First of all, why have you decided to wear a wig? Many women who buy hairpieces are experiencing some form of hair loss, but some simply think it's fun to transform their hairstyle without much hassle. The type of hairpiece women buy is often greatly influenced by the reason why they need it in the first place. Another question to think about is what do you imagine when you think about wearing a hairpiece? What kind of results are you expecting? Some hairpieces look very natural, but are more expensive, while others are less realistic and are cheaper. Answering these questions might be of help when choosing a wig that will be the perfect fit for you.
The Pros of 360* Human Hair Wigs
360 wigs are one of the top choices for many women because they're pretty affordable, while still looking amazingly good. To get a more comprehensive understanding of this type of hairpiece, take a look at the lists of pros and cons.
Perfect for Changing Hairstyles Instantly
Having the same hairstyle for a long period of time often becomes boring and many women are looking for a quick and easy transformation. Extensions are certainly an option, but more and more girls are choosing wigs instead. First of all, no natural hair is needed in order to wear a hairpiece. Also, your real locks stay perfectly intact while wearing a wig. That means no cutting, dyeing, or styling. 360 hairpieces come in so many different styles, including all the trendy and current looks.
Can Be Worn by Women Who Suffer from Any Type of Hair Loss
While some women use wigs to experiment with hairstyles, others are in a different situation altogether. Losing one's hair is an issue that unfortunately some women have to face. Whether the hair loss is caused by chemotherapy or some illness, it is equally frightening and shocking. Hairpieces can really be of much help during treatment and they certainly allow patients to be more confident and get through the whole process. Because they're low maintenance, synthetic 360 wigs are more suitable for women going through treatment.
Lace Design
360 wigs are designed so that a strip of lace goes all around the head. The hairs are applied manually and give off an illusion of real strands growing out of the scalp. It takes a lot of time and effort to make this hairpiece and that's why it is considered to be one of the best ones. The mesh material is also very soft and allows air to go through which stops the hairpiece from getting too hot in the summer.
Hairs Are Manually Sewn
A great thing about caps made out of mesh material (also known as monofilament caps) is that the hair is not sewn using a machine, but by hand. A couple of hairs are pulled through a small hole on the lace and secured by a knot. It is a very meticulous and demanding work but the results are totally worth it. That's why a 360 wig can't even be compared to a regular one that is made by adding wefts of hair using a sewing machine.
Simple to Put On
360 hairpieces are known to be quite easy to install. It can be done at home and there are no special tools needed. The simplest way to put a 360 wig on and make it stay there is gluing. Just apply the adhesive all around the hairline and place the wig on top of it. Gently press along the edges in order for the glue to stick. 360 wigs can also be sewn in using a thread and needle. Simply make braids and then stitch the 360 wig on. This is a very secure method that guarantees that the hairpiece will stay in place.
The Size Is Customizable
In order to look flawless, a 360 wig needs to be the right size. In order to know what your wig size is, measure the circumference of the head. But even if the hairpiece is too big, a 360 wig can be customized. This is not possible with any other wig type. All you need to do is cut some of the lace at the back, and sew it back again, making the circumference smaller.
Natural Look
Many women stay away from hairpieces because they think it looks weird or unnatural. Of course, there are low-quality synthetic wigs that will not look as good, but a 360 hairpiece constructed out of real human hair looks flawless and 100% natural. It does not look any different from real strands whatsoever. Quality wigs look nothing like those trashy boxy wigs that you might have seen so don't let that discourage you from purchasing a hairpiece.
Realistic Hairline
The hairline is what makes a wig look really realistic or completely fake. It is something that sticks out the most when people look at you, so having a wig with lace going around the hairline is crucial. The thin layer of lace on a 360 wig is what makes the hairline look unbelievably natural. Many 360 hairpieces also come pre-plucked which means some of the hairs on the outer edges have been plucked to create a perfect illusion of a natural hairline.
Custom Density
What is special about 360 wigs is that additional bundles of hair can be added to it. If you're not satisfied with the density of your 360 hairpiece, simply sew in extra hair bundles on the crown area and you're all set. Because of the unique design, a 360 wig is so easy to customize and the extra strands will blend in perfectly. So if you're dreaming about incredibly full and dense tresses, be sure to try this out!
Very Durable
Women who are looking for a hairpiece that doesn't get damaged easily and lasts for more than a month or two should definitely consider 360 wigs made out of real human hair. With proper care, they can last for almost a year so you really get a bang for your buck.
Comfortable
The light monofilament cap makes a 360 hairpiece really nice to wear. It is not too tight (when the size is right) and doesn't cause any strain or discomfort. Even those with a slightly sensitive scalp can wear this wig, although we recommend that you use a wig cap underneath. The layer of mesh material allows the scalp to breathe and not get overly hot, even during hot summer months.
A Wide Range of Styles
This is the fun part - exploring all of the stunning styles of 360 wigs. There are classic hairstyles, perfect for those who don't want a big change and want to stick to a natural look, but there are also some unique styles and colors that certainly draw attention. This is how you can use 360 wigs to show your personality and taste.
Can Be Straightened and Curled
Using hot tools, you can change the texture of a 360 wig that is made out of real human hair. So if you purchase straight hair, you can curl it and vice versa. That makes 360 wigs really versatile and adaptable. However, everyday use of hot tools is discouraged because it can lower the wig quality, so don't overdo it. Also, make sure to use any kind of heat protectant before using a curling wand or a flat iron.
The Cons of 360* Human Hair Wigs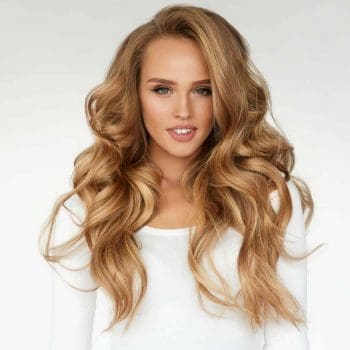 Although there are so many great reasons to buy a 360 wig, there are also some cons to take into consideration. In order to make it fair, here are some less fun aspects of wearing a 360 hairpiece.
Not As Cheap
The first thing that has to be mentioned is the price. Although synthetic 360 wigs are quite cheap, those made out of high-quality real human hair are significantly more expensive. The old saying rings true when it comes to wigs – you get what you pay for. So decide for yourself whether you want to invest in a high-quality product or settle for something cheaper.
Maintenance and Care Required
Although wigs might be easier to care for than real strands, some maintenance is still required; you can't just put it on and forget about it. Washing should be done thoroughly, but carefully, using quality products made for wigs. Brushing should be done frequently to avoid frizzing and tangling. It is also a good idea to style the hairpiece to make it appear more natural.
Needs to Be Stored Properly
When the hairpiece is not worn, it should be stored and not just thrown in the closet. You can either put the wig on a wig stand or store it in an airtight container, away from direct sunlight. Use the same storing technique when traveling.
May Feel Unusual at First
Those who have never worn a wig might find it weird at first, but feeling should go away after a day or two. If the feeling persists, it may be that the wig is not installed correctly or the size is wrong. If needed, remove the hairpiece and reapply it because you should not feel any discomfort while wearing it.
How to Apply a 360 Frontal Lace Wig?

As we mentioned before, there a couple of ways that you can put on a 360 frontal wig. In this short guide, we're going to show you one of the easiest and simplest options that you can do yourself, so there is no need of going to a salon. But it could be helpful to get a friend to help you, especially if you're doing something like this for the first time. It includes sewing, so there will be no glue, gel, or tape, and your wig will last you for a long time.
1. Before you start applying the wig, you can customize it in order to get an even more realistic look. The first step is bleaching the knots slightly. After that, you want to shampoo the wig, and don't forget to add the conditioner as well in order to moisturize it. When you're finished, towel dry it
2. Now is the time to customize the hairline and make it look more natural by doing a little bit of plucking and creating some baby hairs.
3. Now you need to move on to your own hair while the wig is drying naturally. Do a basic, straight back braid pattern.
4. Try the frontal on and make sure it fits your head, sometimes it can be slightly bigger, but you definitely don't want it to be too small. So if you feel too much pressure on your head, this is a sign that your wig is not big enough and it's not a good idea to wear it.
5. Start cutting the lace on the back part, going from one ear to another. Leave the front where it is for now. Be careful when cutting the lace as to not cut any hairs. When you're finished, check everything out to make sure it looks good.
6. Now it's time to sew and this is where it's great to have a friend to help. While you're holding the wig, instruct your friend to sew a couple of stitches on each side, starting at your temples.
7. Now that you're sides are sewn in, it's time to cut the remaining lace at the front. After you do that, you want to go ahead and start sewing in the back.
8. After that is done and you're satisfied, you want to start sewing the middle part of the frontal, around the crown area.
9. Now is the time to sew the hair bundles or weft onto the crown area to add that amazing volume. The number of bundles is determined by how thick you want your strands to be. The sewing is done in a flip over method to make it look as seamless as possible.
10. For the finish, you can make the baby hairs slick at the front of the hairline to get that cool, natural look.
How to Style a 360 Frontal Lace Wig?
Now that your 360 frontal lace wig is applied, you can do pretty much everything to it. You can try out a high ponytail or bun and you'll notice that it looks completely realistic. You can part your hair wherever there is lace below, just don't part at the back.
You can also curl your strands or make gorgeous waves in order to show off that volume and density. So basically, you have a lot of styling options when it comes to this type of wigs. Simply make sure that you maintain and wash it regularly. Also, brush a couple of times a day to avoid tangling and matting of the hair. If you do everything right, your beautiful wig will last your for months and there will be no damage to your own hair.
AiryHair Wig Shipping Times
We offer you a selection of two different shipping options that will definitely fit your needs. So after you have chosen your wig, select free rate or expedited shipping.
Free Rate Shipping
- If you're not in a great hurry and want to save money on shipping, then this is the perfect shipping option for you. Your wig will arrive in 10 to 30 days, ready to be worn.
Expedited Shipping
- If you want your now and don't want to wait, then pick the expedited shipping option. Your wig will be at your door step in 1 to 5 business day, plus handling time which is usually about 24 to 72 hours.
Return Policy
Unfortunately, we cannot offer any returns or exchanges for our wigs, due to the nature of the item, unless the item was damaged during transit.
Please note: the wig weight can differ by 15-20% due to texture or density differences.
Reviews
Customer Reviews
Fantastic wig Review by Jasmine

Wow, i did not expect much considering that it is cheaper than a lot of places i have seen that sell three sixty wigs but it is as good as any other high brand i have tried, thank you, you have saved me money (Posted on 1/30/2018)

Thick and beautiful Review by Maria M.

I have bought a 20 inch wig with a density of 180% and it is gorgeous. The hair is thick, the cap fits perfectly, no issues after washing with the hair itself and overall, really, really happy with the purchase :D (Posted on 1/28/2018)
Write Your Own Review
Product Tags