A Complete Hair Texture Guide with Pictures
Body Wave (Deep, Loose) vs. Curly (Deep, Kinky) vs. Yaki and Funmi

As you may know, the length, color, and style are one of the main elements when you think about your hair extensions, but hair texture is also extremely important because it can drastically change your hairstyle. From straight to curly – hair texture has a really important part in your look.

When talking about curly hair, a lot of people are not aware that there are many different types of curly hair with very subtle but important differences. So if you're looking to get a perm, you can choose from these different hair textures and get the perfect one. Or if you already have curly hair and want to buy extensions for your hair, this guide can help you find the curls that match your natural ones exactly. From straight hair to body wave, loose wave, deep wave, deep curls, kinky curls, funmi hair and yaki hair. So take a look at these 8 different textures you can choose from and get inspired for your new look.

Straight Hair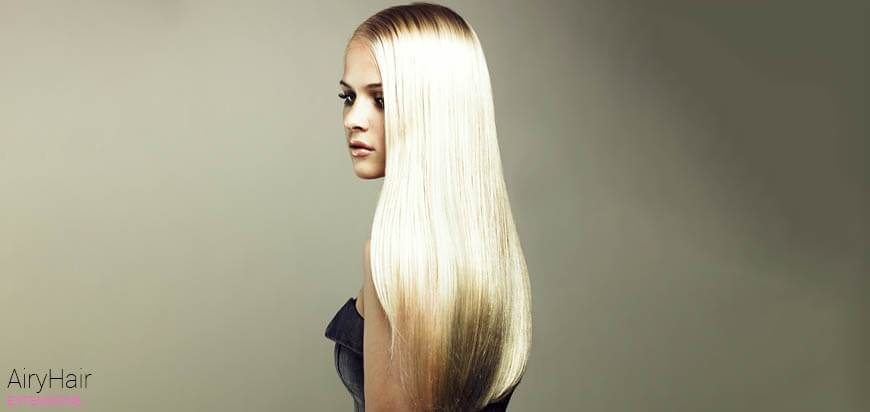 Straight is the most simple hair texture; it's classic and usually looks great on everyone. It's very easy to style, maintain, and take care of. The best thing is that you can change hairstyles easily and play around with it to get new looks on a daily basis. A lot of people with naturally curly hair want to have straight hair because curls are often hard to style. There are many different hair straightening methods like blow-drying, straightening creams, using straighteners, chemical relaxers, Japanese thermal reconditioning, and keratin treatment.

Body Wave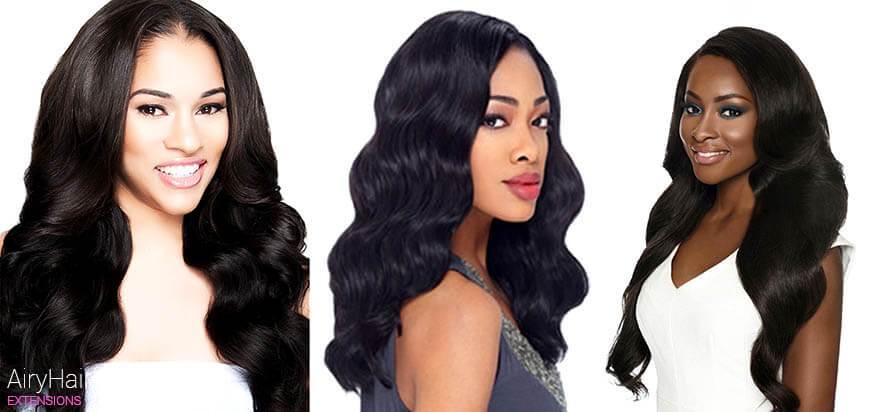 Body wave is a loose type of curl that looks very natural and it flows nicely. It's not completely straight but it's also not too curly. The only problem with getting a body wave is that the curls start to relax and almost disappear over time. But it's still a great option if you're bored with your straight hair or if you have natural curls that need a bit of styling and rejuvenation. You can also liven up your natural curly hair with body wave extensions that are long-lasting and add a real boost to your hair.

Loose Wave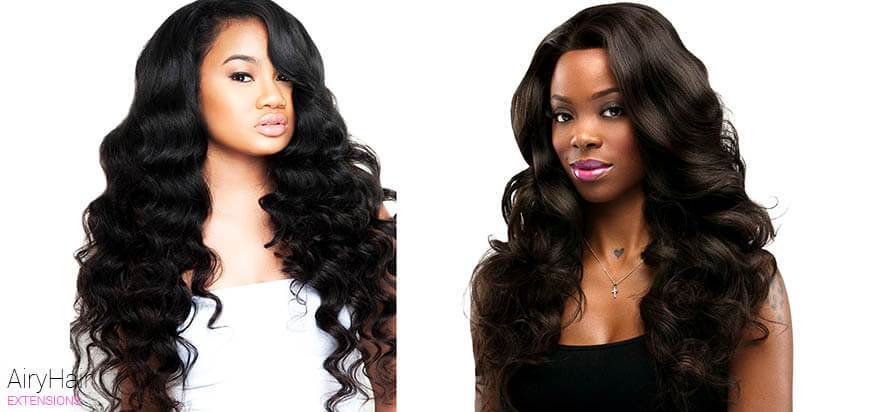 Loose wave is similar to body wave in texture because it's a very loose curl. The difference between body wave and loose wave is that loose wave doesn't flow in one piece like body wave, it's more loose, like the name says. It is made by using a larger roller and that's the reason why it's so loose and soft. It has a great flow and it can be used on different hairstyles. Since loose curls can relaxed over time, proper care and maintenance is extremely important. Moisture is the key for protecting your curls.

Deep Wave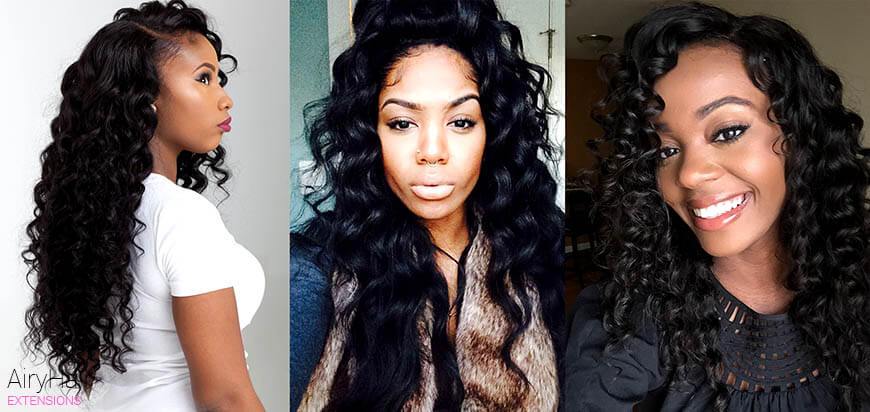 This hair texture flows is smooth waves, but they are much deeper than body wave and that results in tighter curls. Deep wave is a great texture that looks really luxurious and boosts your hair. Again, proper maintenance is paramount. But if you want to just add to your natural curls, deep wave extension can really make a difference and add to length and thickness of your curls.

Deep Curls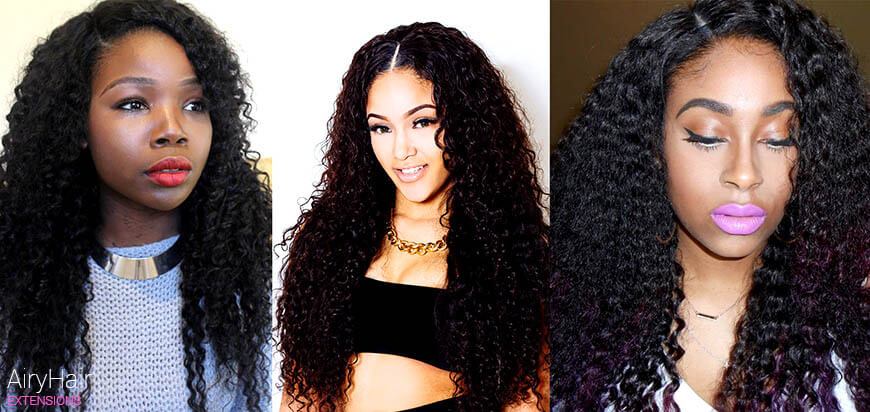 Deep curls are a bit tighter than a deep wave and they have a really cool natural look. Deep curls add a lot of body to your hair and create a funky curly look that is everything but boring. If you have naturally curly hair but lack length and thickness, or if your curls are damaged and hard to style, add deep curls extensions. Extensions are always a great choice because they are easy to maintain and style and when if you get bored with them, you can always just take them out and get back to your natural hair style without much trouble. And your hair will look healthier, fuller, richer, and you will be able to style it more easily.

Kinky Curly Hair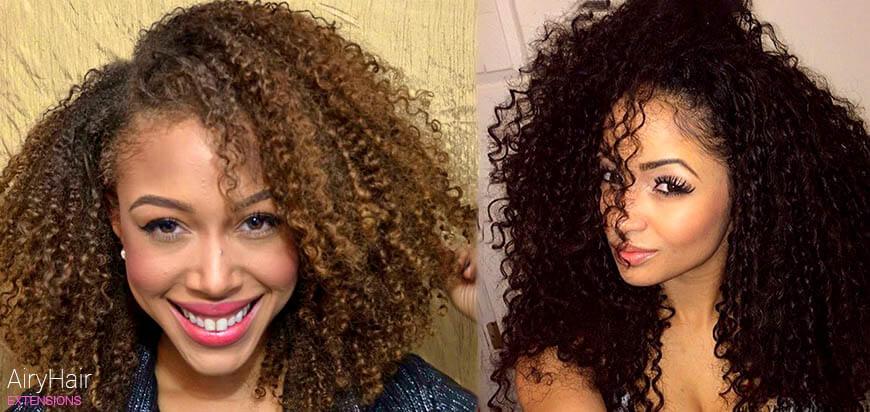 Kinky curly hair is a type of curly hair that also has a torsion twist and the hair basically turns around itself and also has a zig-zag pattern. Despite looking very strong, kinky curly hair is actually pretty fragile and often dry and requires a lot of maintenance and special care. But it looks so cool and stylish and it's no wonder why so many people who don't have naturally kinky curly hair want it. The main problem with getting those tight curls is that you need a lot of hair because it can reduce your hair length by more than a half! There are always extensions you can use even if your hair is naturally kinky curly; it can give it that boost and a healthier look.

Funmi Hair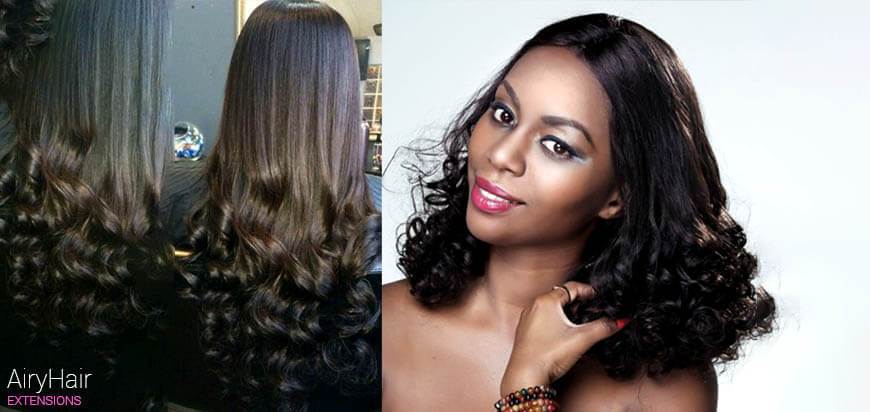 Although funmi hair has a lot of different meanings, it usually refers to extensions where the curls don't start from the roots, but from the middle of your hair, giving a very specific look. It also refers to a specific brand of famous high-quality hair extensions. It's a fun look to play with, so definitely give it a chance!

Yaki Hair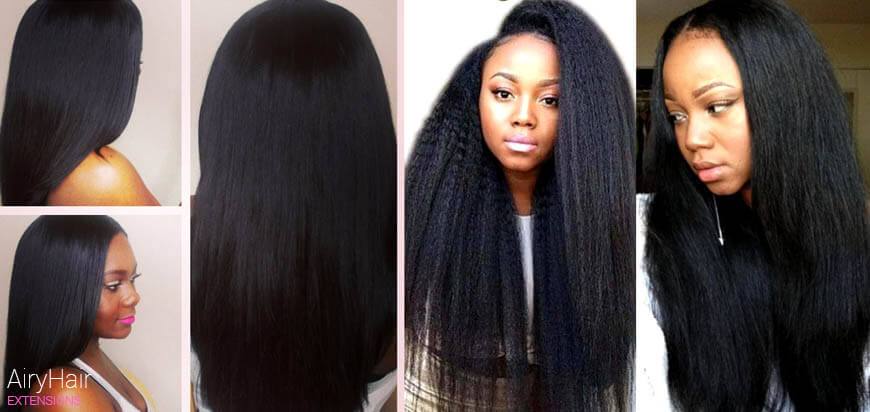 Yaki hair primarily refers to yaki extensions that mimic the relaxed, straightened African-American hair. The great thing about it is that you can choose from various types of yaki hair extensions, lengths and styles. It can give you freedom to style your hair the way you want and play around with different looks.

What's Next?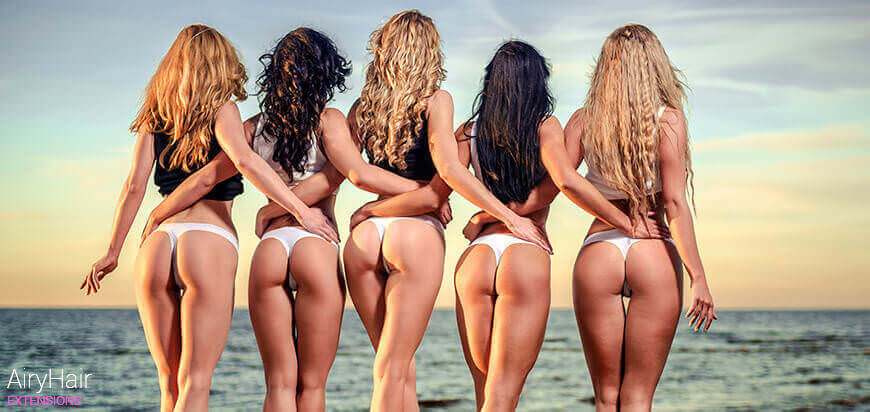 Now that you know about the different hair textures and the way they look, it's time to pick your own package of hair extensions and get that goddess like look. Did you know that AiryHair is the only supplier that offers hair extensions in any texture, any color, length, size and weight?

Unlike other suppliers, we do not rely on the third parties and produce everything at our own place.

Please note: when buying textured, real human hair, it is important that you redo them from time to time, especially after washing, as these are not synthetic extensions and won't hold the texture, just like the regular hair.