A complete guide to wearing heels all night.
I have a saying I like to tell myself, "If your feet don't hurt by the end of the night, you aren't trying hard enough." You may think this saying is vain or untrue but think about it. When you go out to the bar with your friends, do you sit in a barstool all night? Do you hang out at a table gossiping with your girlfriends?
Now, think about how long you stay out; 2 hours? 5 hours? 8 hours? If you are out to party, you should be on your feet, talking to cute strangers and dancing with your girlfriends. Great lipstick is a must wear thing too! Not to mention, if you are truly out to party, it would be a long night, not a single two-hour martini.
Going out should be a time to let your hair down and have fun! Don't be the downer in the corner that complains how much they wish they weren't there.
Put on your favorite dress, do your makeup for the first time that week, and strap on your heels; you need to prepare for this night out like you are preparing for a first date. During a first date, you put on your best face and go in with an optimistic attitude. You need to feel more confident and let yourself push away from your comfort zones when you know you look good it is easier to do that.
Heels are a surefire way to make yourself feel hot, but the way it makes your feet feel after an hour can often make you go from the girl who was ready to party all night to the friend who just wants to go home. Here are some tips from a girl that never leaves her house at night without her favorite heels on her feet.
1
Wear Your Heels Before Wearing for A Night Out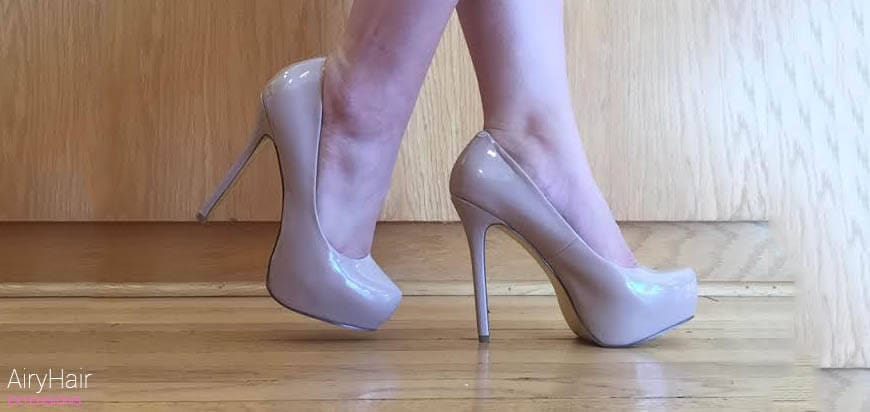 Whether it is a quick drive to the pharmacy or grocery shopping, make sure you break them in a bit before you go out in them. Make your first outing relatively short or not too active. Because chances are your feet will start to hurt during your first wear.
Extra points if you do these quick outings three times before you wear them all night long!
2
Wear Socks while Breaking Them In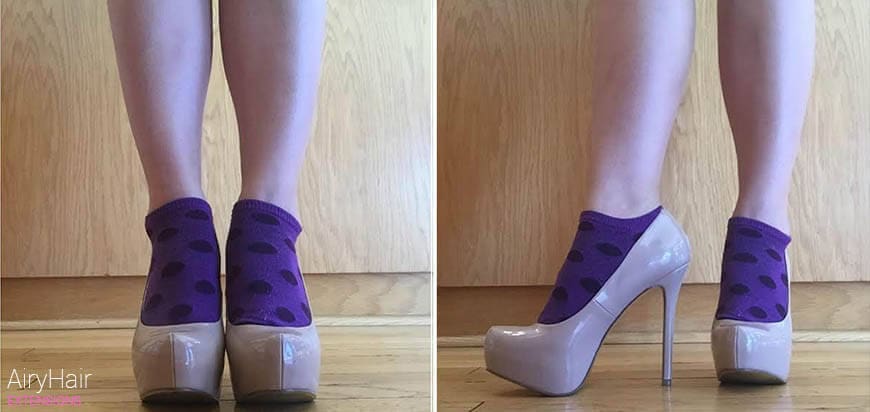 Bring your heels into the office with you and wear them with socks under your desk while you work. Wearing socks will help the shoe mold to your feet without giving you those nasty blisters.
Make sure you wear socks that aren't too thin or too thick. The wrong pair can stretch them too much or not enough.
3
Use Sandpaper on The Sole of Your Heel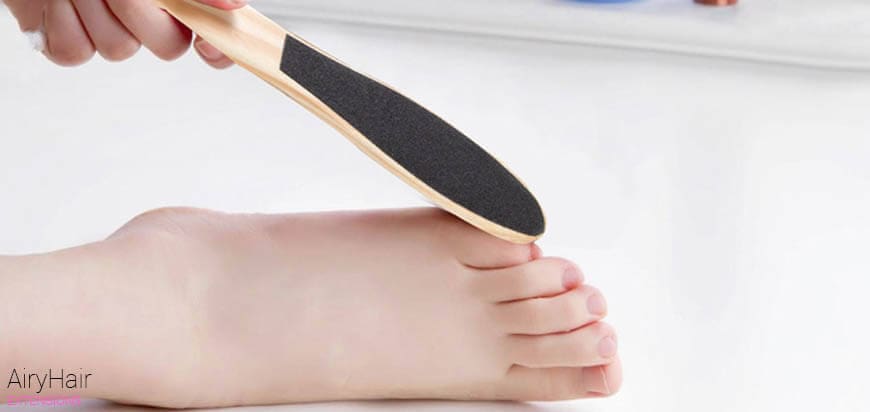 The bottom of your heels can be pretty slippery when you first buy them. That's fine.
It helps if you get sandpaper and break the sole of your shoe slightly so the slippery texture is worn off.
4
Put Moleskin on Areas that Pinch Feet the Most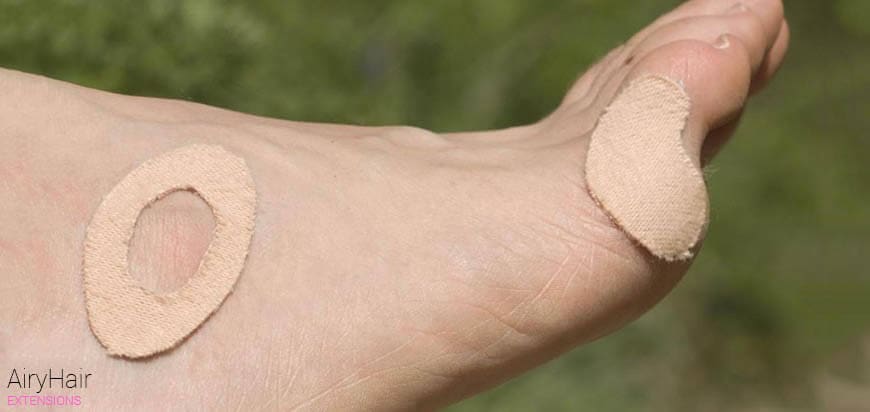 Moleskin can be purchased at your local pharmacy and is a huge lifesaver! If you are still a little weary of wearing your heels all night long, this is the solution! Moleskin comes in nude tones, and you can cut it to form to whichever shape you need.
Stick this band-aid-like product to your feet where you are most vulnerable to blisters.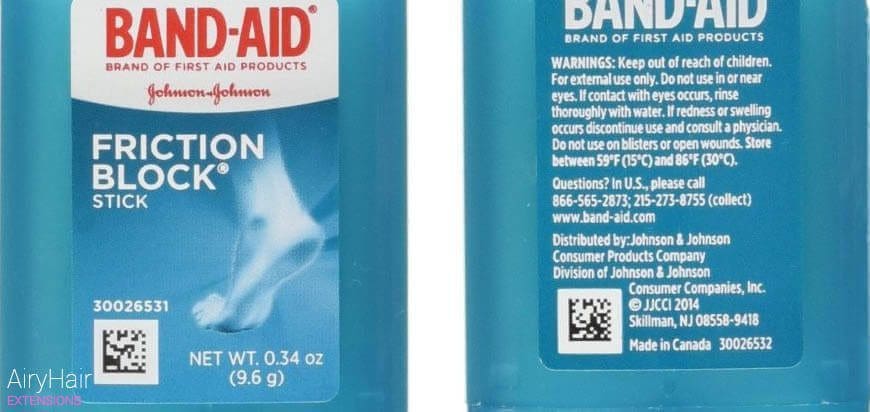 So you feel like your heels are pretty broken in by the big night. A blister blocker is a great precaution to take since you haven't worn your heels for a long time yet. Apply this clear stick to the same areas you would put the moleskin on.
It rolls on clear, so no one will even know you are wearing it. I usually wear this miracle worker for a week before I wear my heels plain.
Did you enjoy this post?
For more awesome posts, share, follow us on Facebook, and be sure to subscribe!
P.S. You know what else can you add to the set? AiryHair extensions and handmade accessories!
Author: Sophia Strojny.