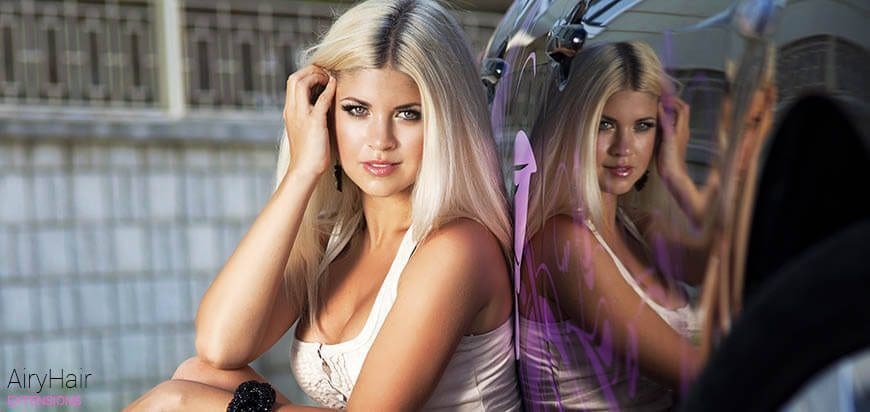 When it comes to picking between different hair extension brands, be it for just a onetime purchase or starting hair extension business, it can get tricky since there are literally tens of thousands of various stores online.
However, we can still eliminate most of these by following a simple rule of elimination, so let's get started.
The Best Hair Supplier Criteria
Use the following rules to know the difference between good and bad brand.
1. Their online store must have a phone number. Now this is a big one since 95% of all online stores are operated by random people who really have no long term experience and most importantly, do not actually own their hair but instead, go with reselling, and that brings us to point number two.
Point goes to AiryHair.
2. Go with a hair supplier that runs their own factory. As discussed above, most of these stores rely on affiliate or drop shipping services so finding the one that can for example manufacture anything you want from scratch is a good sign of a company that has a direct control of their factories.
Another point to AiryHair.
3. When it comes to quality, it is important that they accept hair returns. Otherwise, if a buyer does not trust their products, why should you? AiryHair for example offers a 30 day money back guarantee without any tricks, and the best part? The countdown starts only when you get the hair, not when you order.
Plus one to AiryHair.
4. While most of the text reviews can be faked by the seller itself, genuine video reviews is something that is much harder to find. Therefore, just browse YouTube and see what people are talking.
Example:
5. Wholesale discounts is another important factor, especially if you plan to start your own hair business. Fortunately, AiryHair not only offers discounts to big orders but also beauty salons or hair dressers.
All in all, you can't go wrong with AiryHair, with 99% positive reviews, money back guarantees and a friendly customer service, it is a must try alternative to any other brand.