Bohemian or Boho fashion style became popular in the early 2000s, but it's still popular today. It draws its inspiration from different bohemian and hippie influences, and it's famous for being chic, relaxed, and simple. It was made popular mostly by Sienna Miller, Kate Moss, Mary-Kate Olsen, and others. Boho style also has influenced hairstyles, ranging from effortless to the use of different accessories like headbands, flowers, and jewelry. Take a look at 10 chic and creative boho hairstyles to get the inspiration for your new look!
Simple Bohemian Hairstyle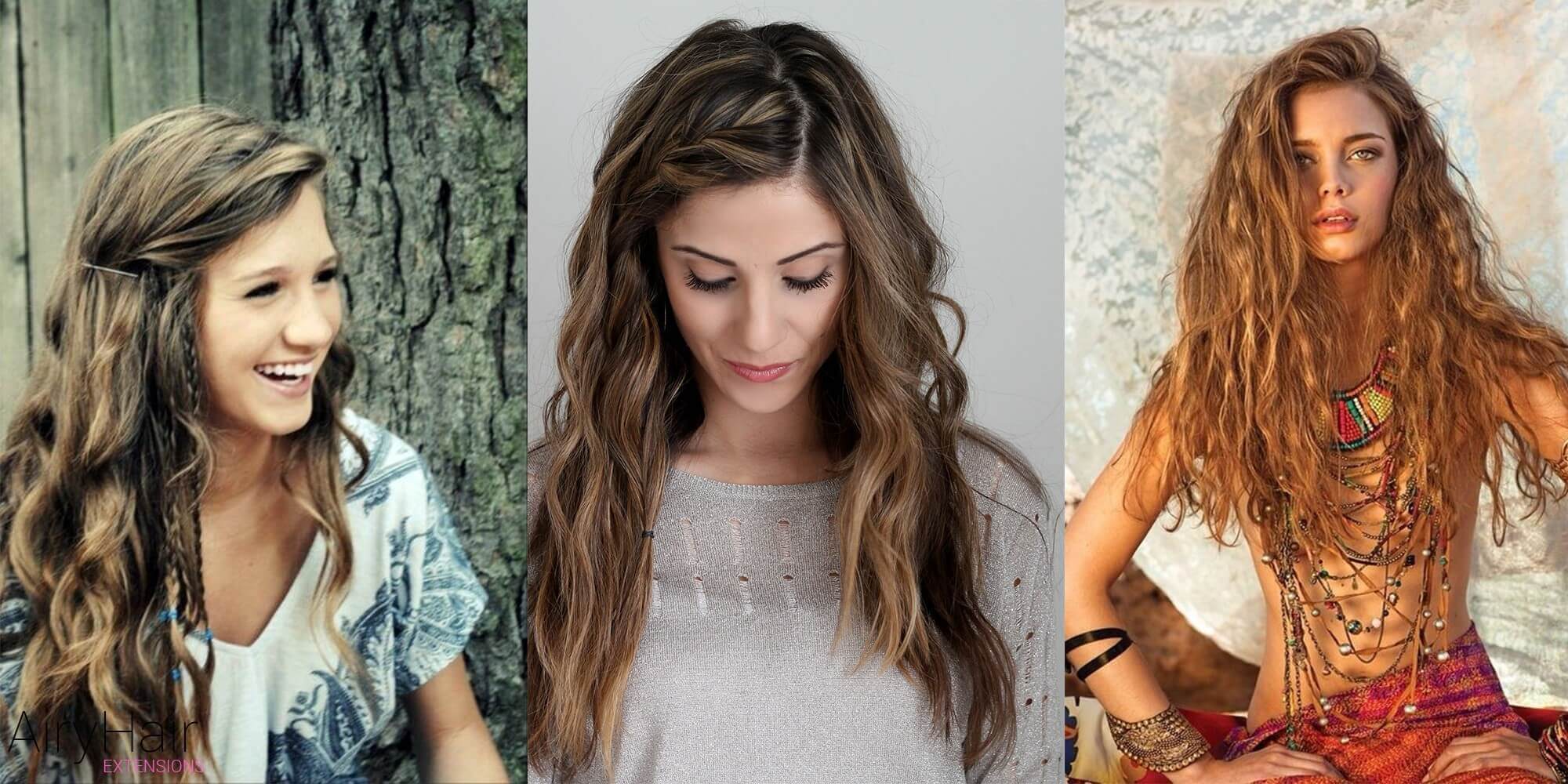 Bohemian style is famous for being simple, effortless, and chic, and these long, curly hairstyles are perfect for it. They don't involve a lot of complicated styling and coloring and are very easy to maintain.
Medium Length Boho Hairstyle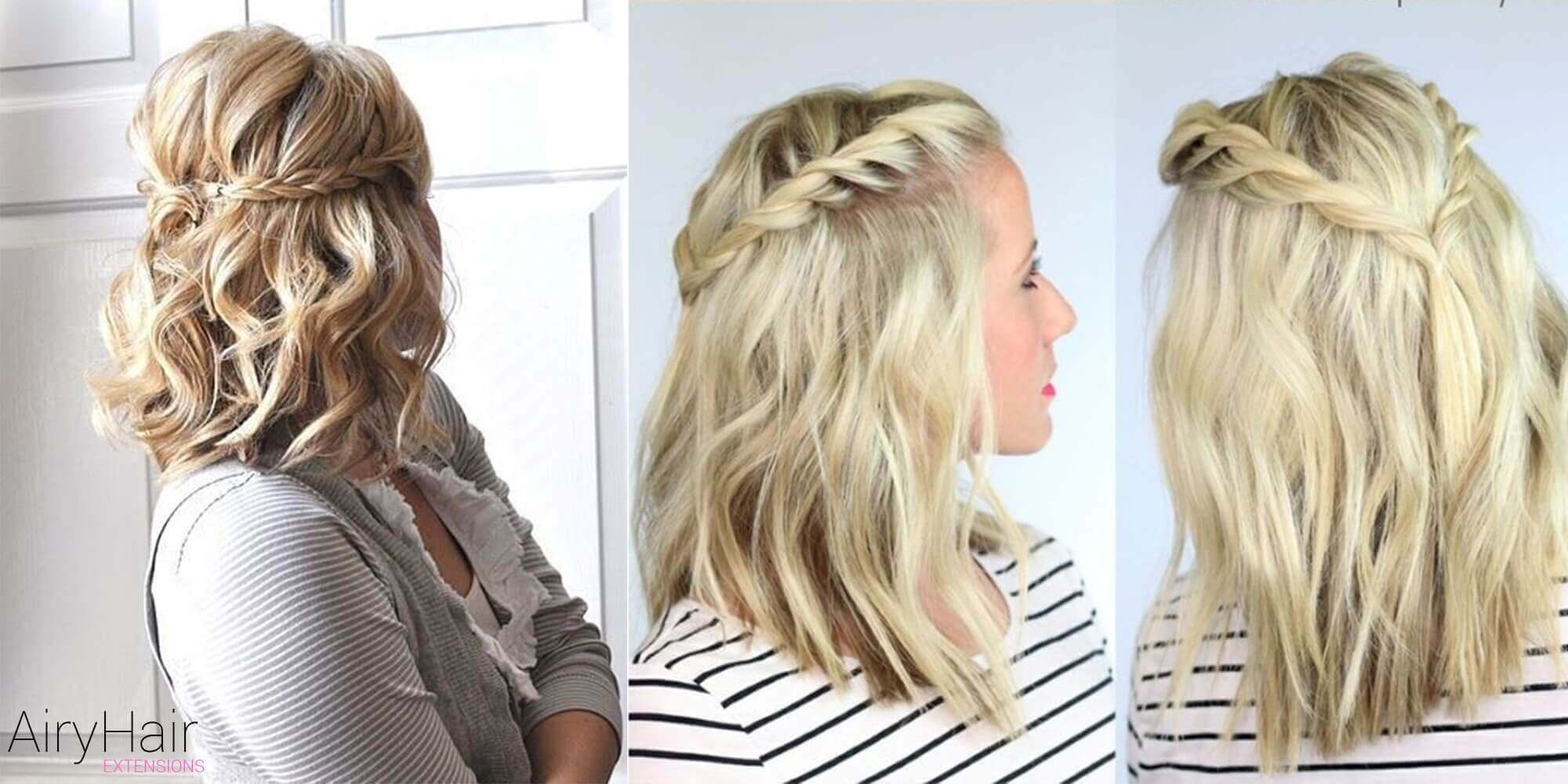 If you have medium-length hair, this cool bohemian hairstyle is perfect for you! It's light, airy, and effortless. You can play around with different types of braids and their placement.
Boho Updo Hairstyle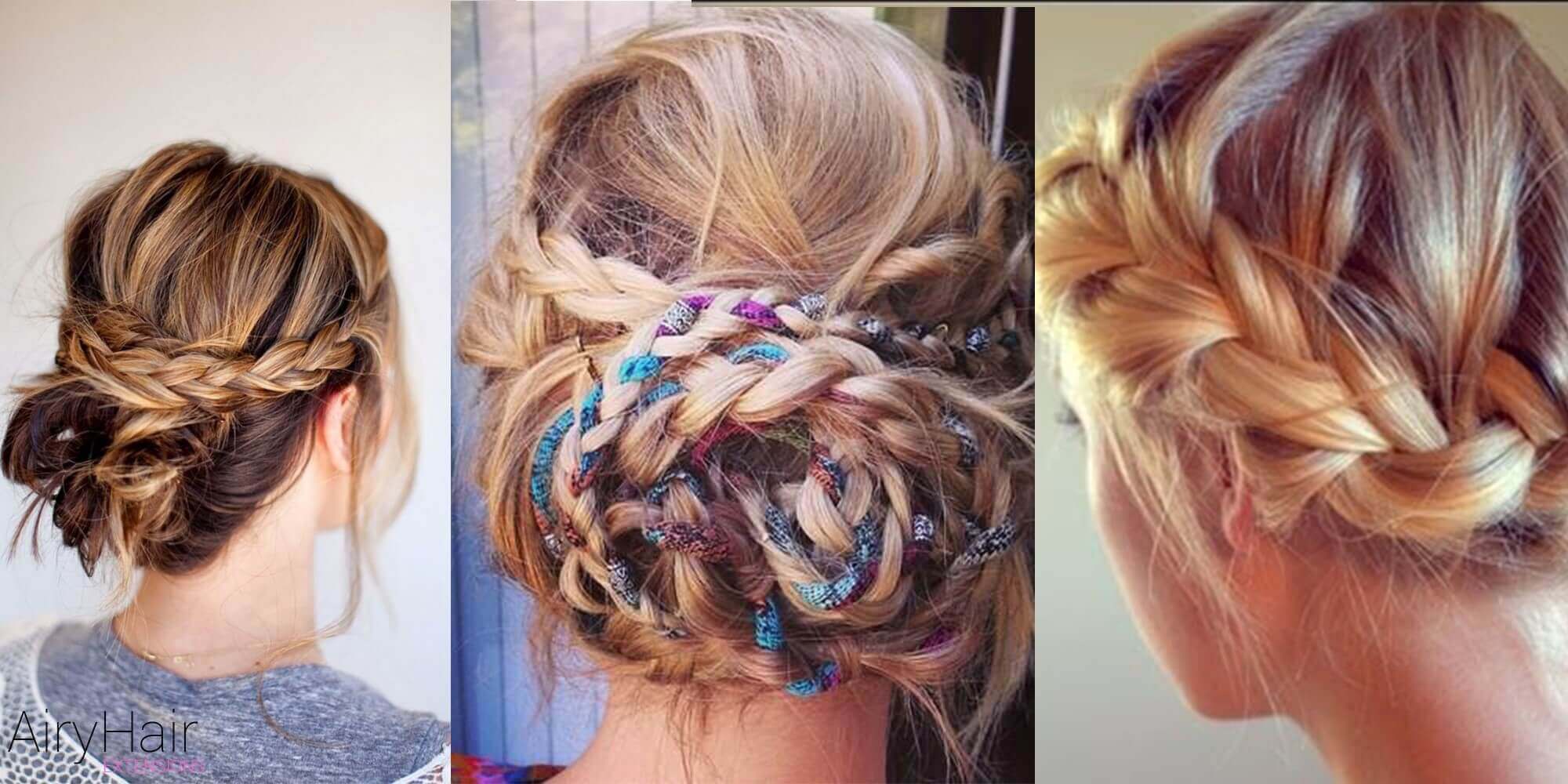 These are very elegant boho hairstyles that are perfect for special occasions. There are many different variations you can play around with. You can make braids and pull them up in a messy bun or make a halo braid around your head.
Bohemian Braids Hairstyle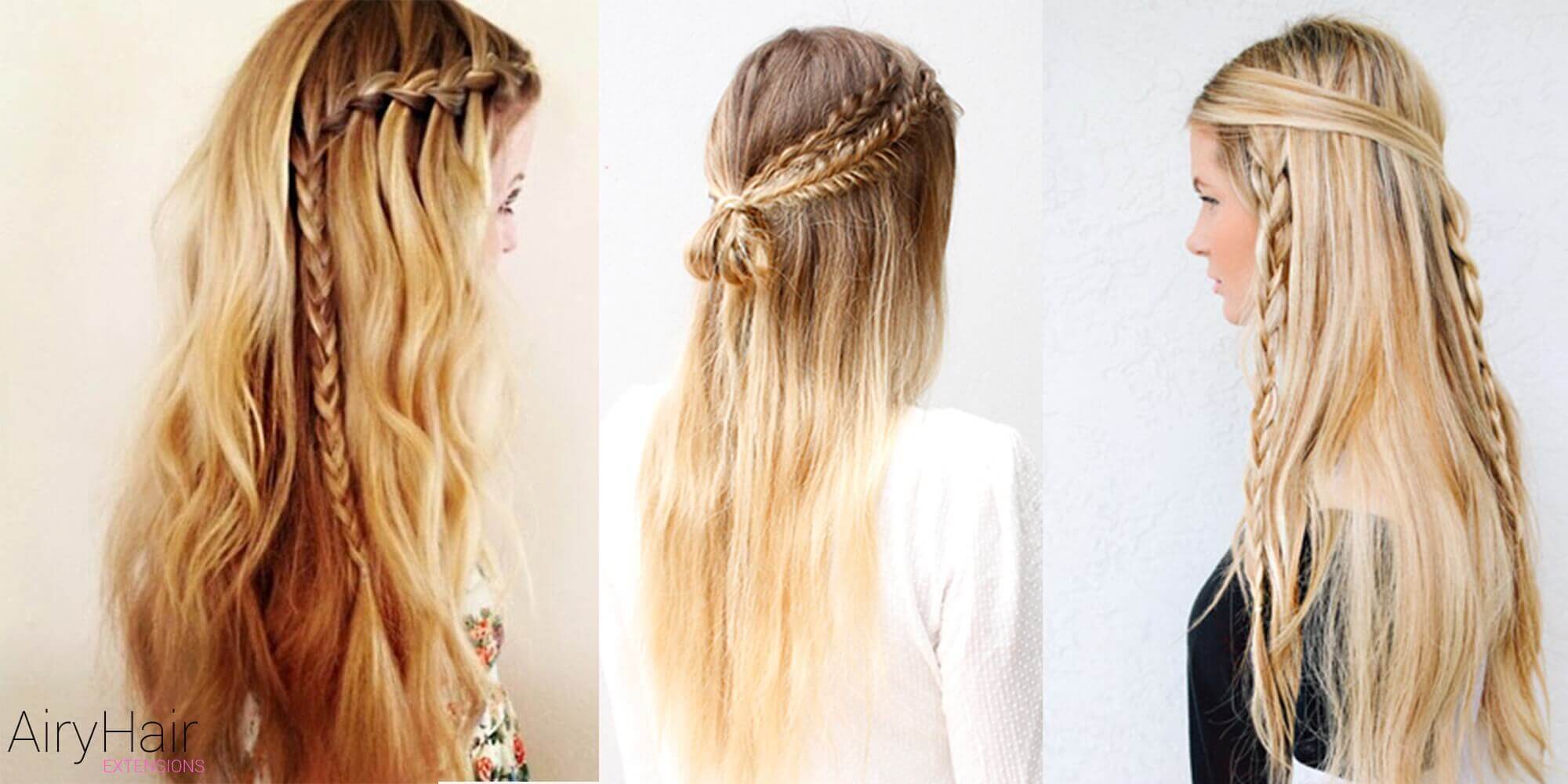 From a simple three-strand braid to the more complicated versions, braids fit in great with the boho style. And the best thing about braids is that there are limitless possibilities. A braid that starts on the side of your head and continues down is especially popular with boho girls.
Headbands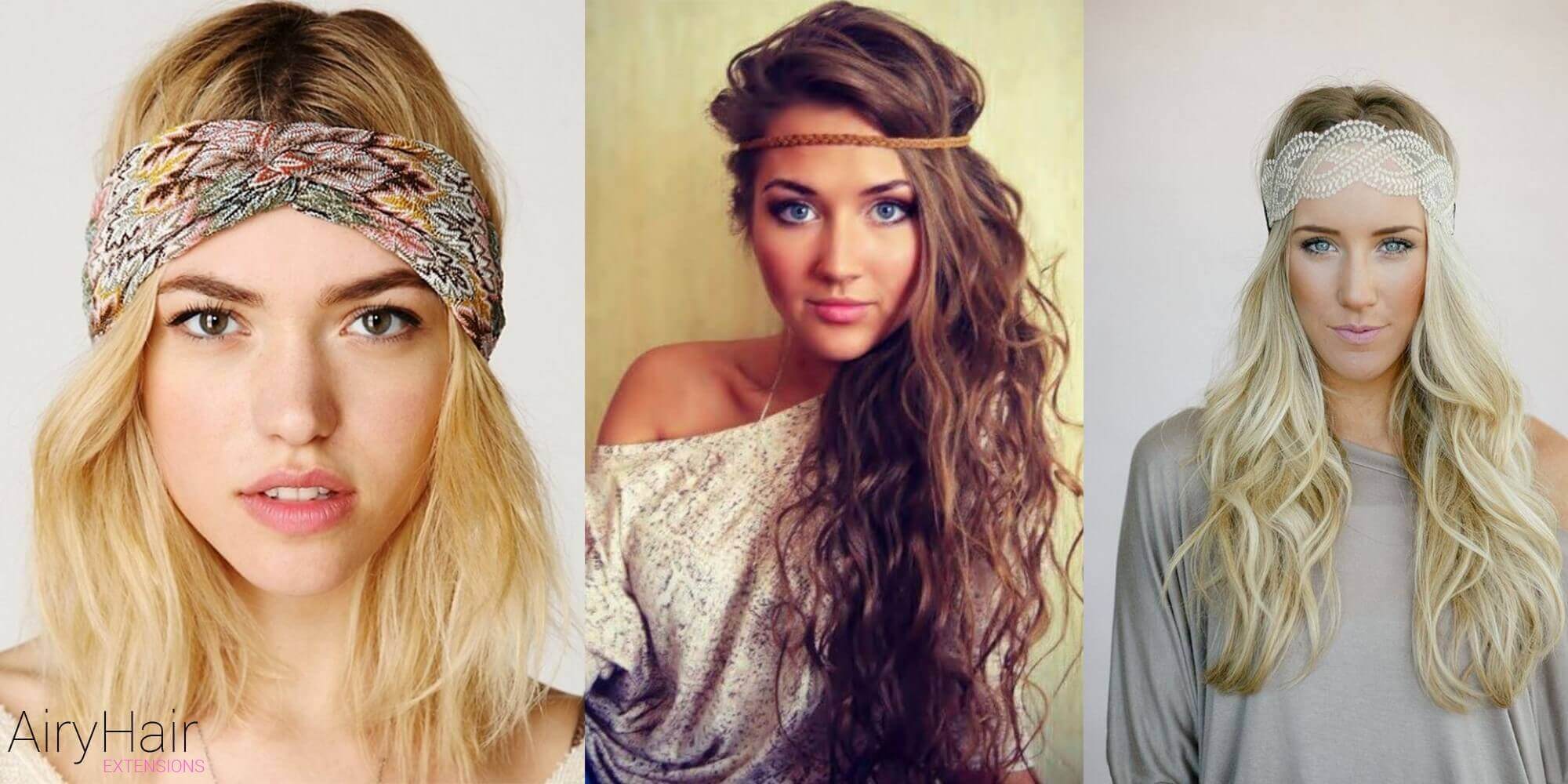 Headbands are one of the most famous boho accessories. They look retro, hippie, and of course – stylish. You can choose from thin, string-like headbands and wider ones, and they come in many different styles and colors. This is a simple trick to transform an ordinary hairstyle into something cool and chic.
Boho Dreadlocks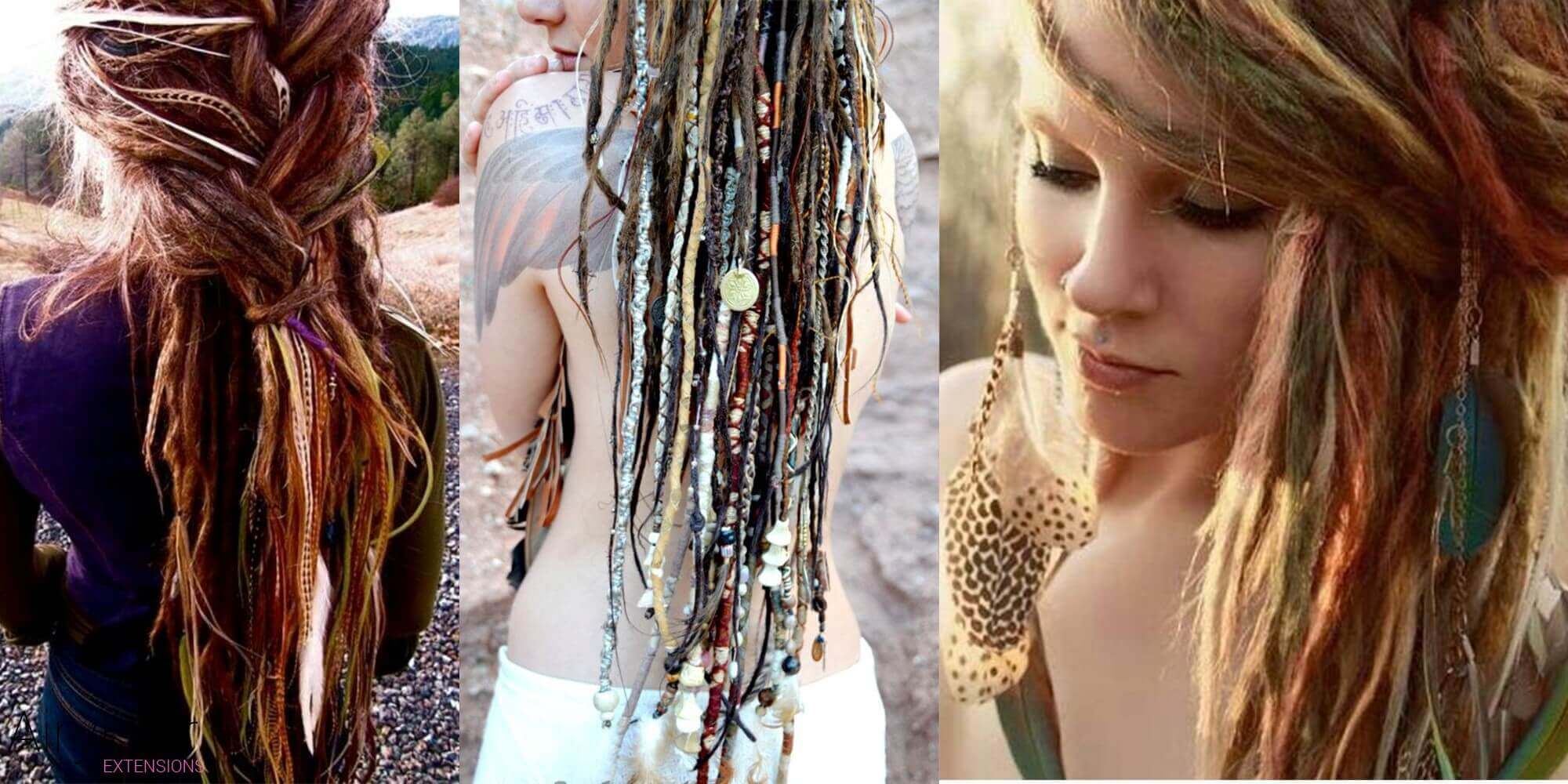 Since the bohemian look draws its inspiration from the hippie culture and it's organic and earthy, dreadlocks are also a big part of the boho hairstyles. Dreadlocks are created by braiding hair into ropelike strands. If you don't wish to do this on your own hair since the process is irreversible, you can do it on your extensions or simply buy dreadlock extensions.
Boho Hairstyle With Flowers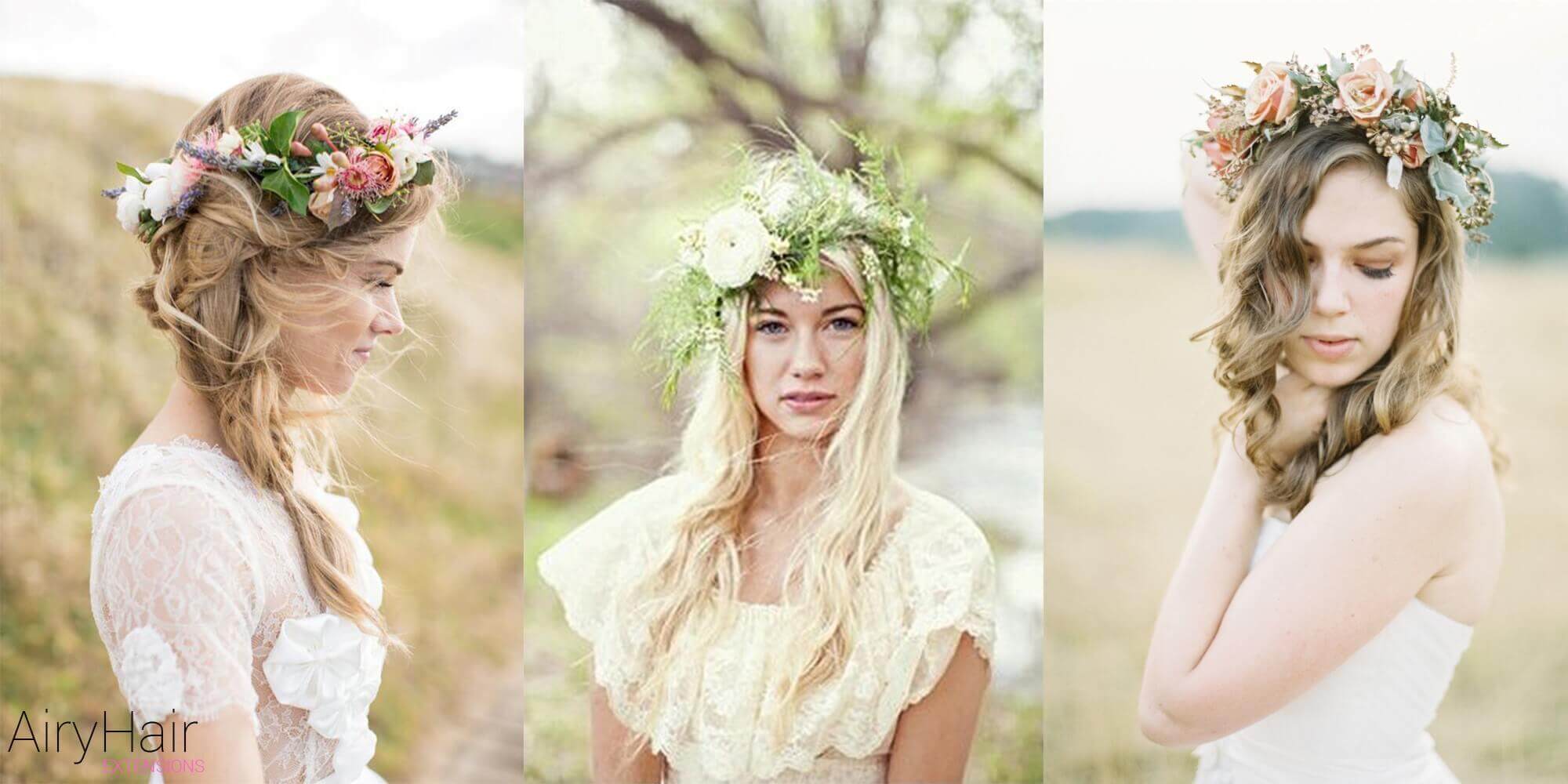 Flowers are the perfect choice for creating that bohemian goddess look. Flower halos can transform any girl into a stylish modern fairy.
Boho Jewelry And Accessories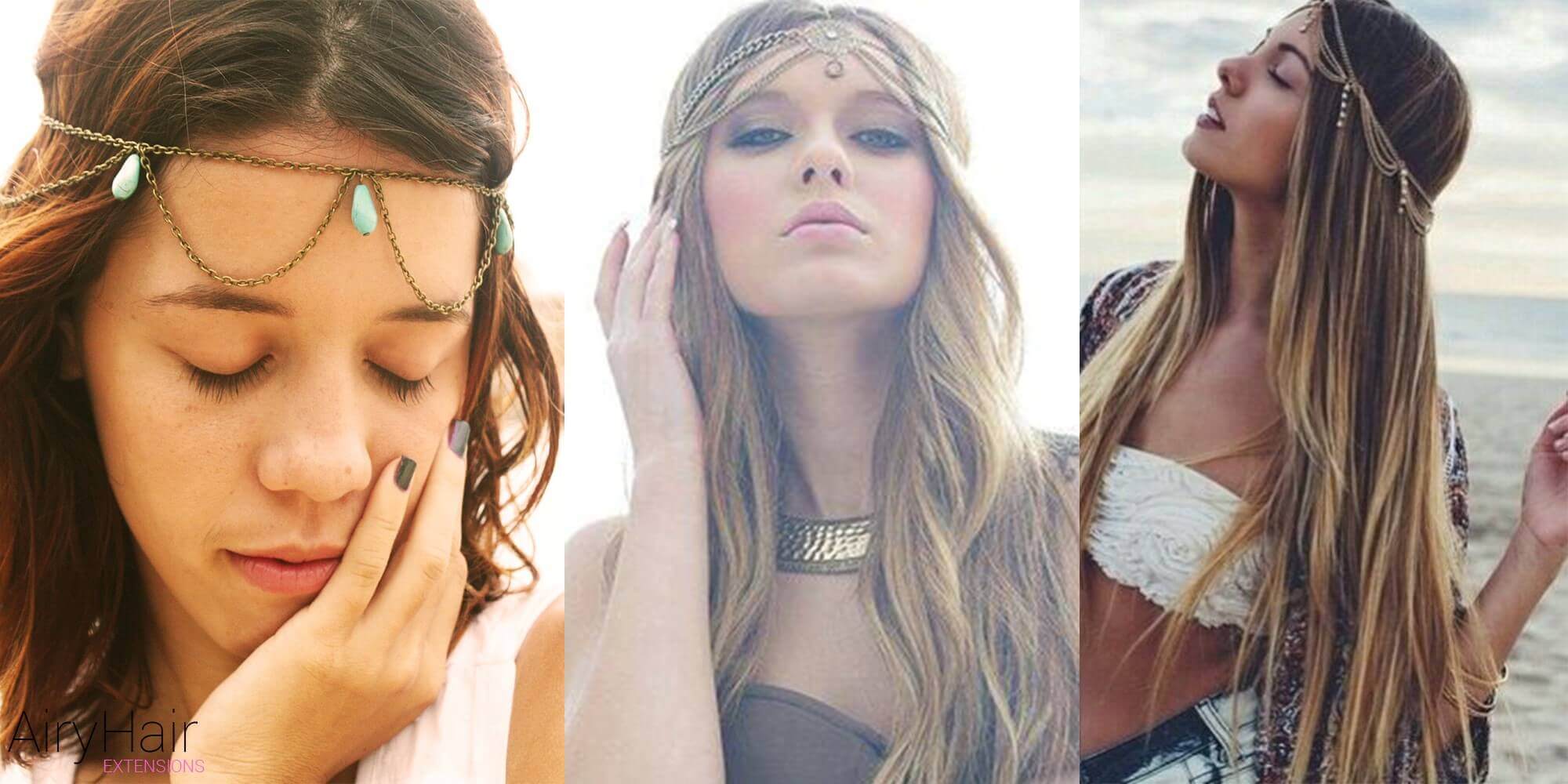 Jewelry is also a part of the boho hairstyle. There are extremely beautiful head chains and jewelry you can use, and it creates a special look!
Boho Feathers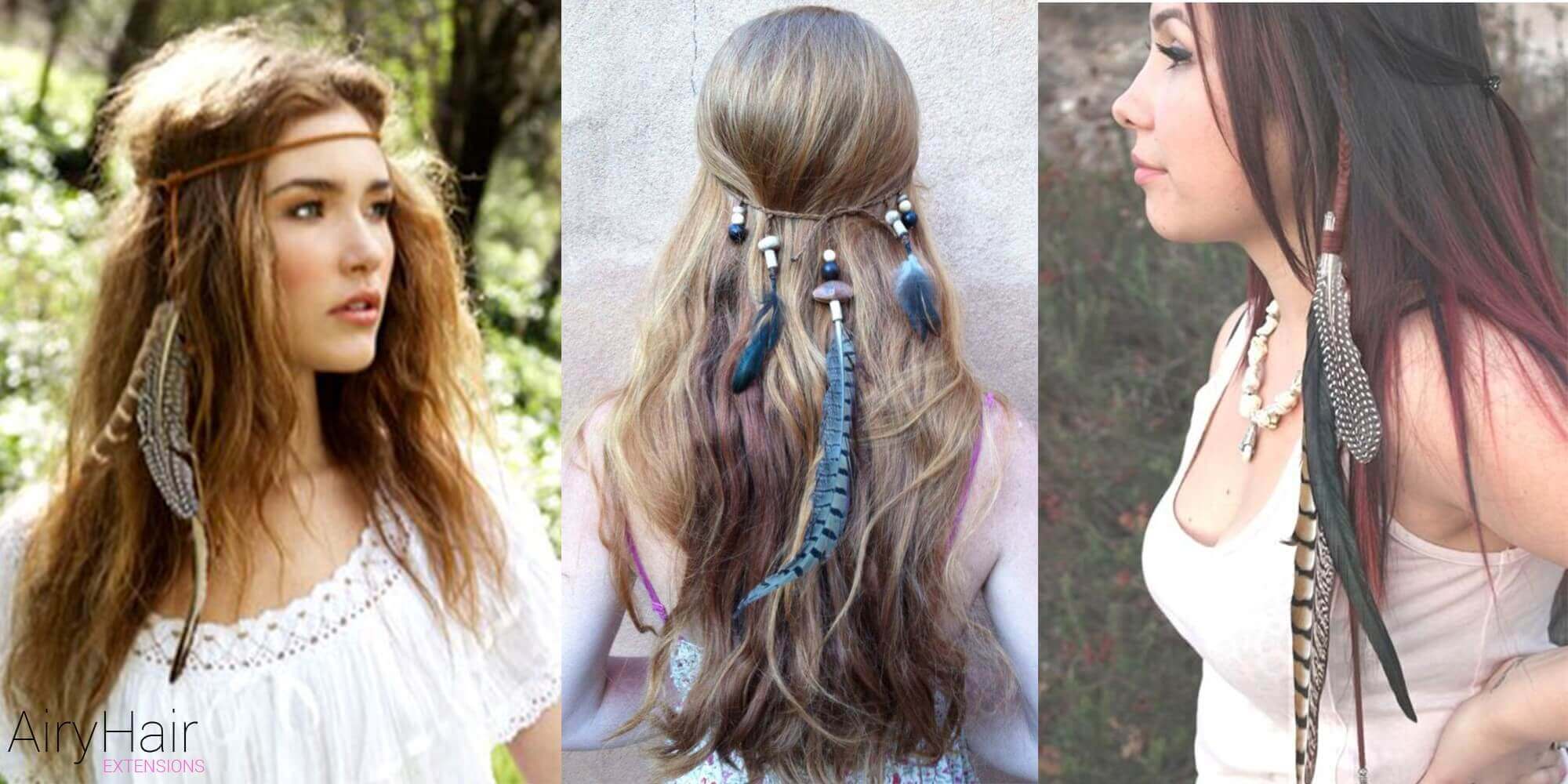 Feathers worn in hair come from Native American influences, and they are a great hair accessory if you want that cool and modern Pocahontas' look!
Bohemian Gypsy Hairstyle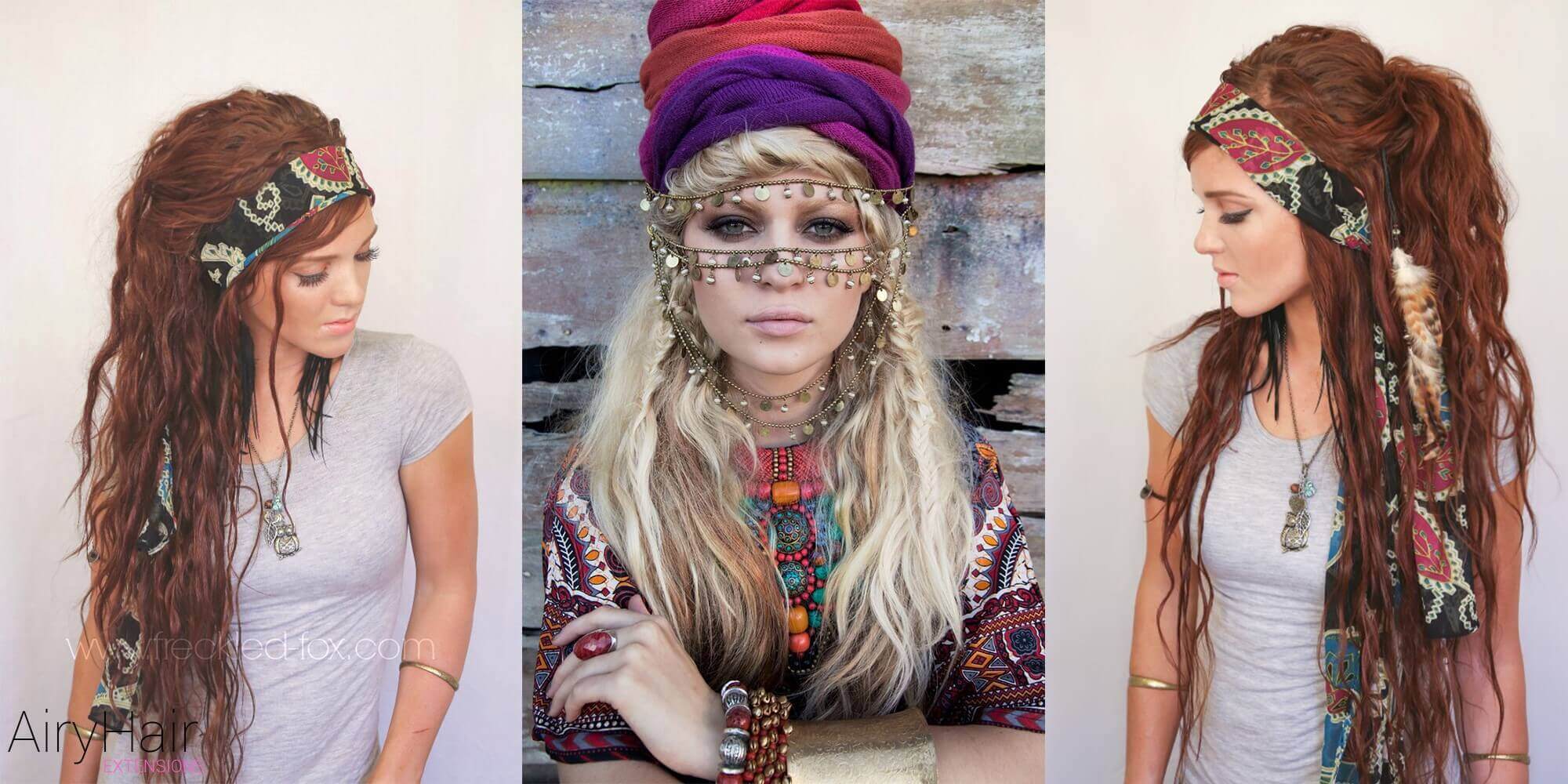 Since Boho style draws a lot of its influences from the gypsy look, these modern gypsy hairstyles are very trendy. You can get creative here and use colorful scarves, beads, and other accessories on your hair to create a unique look.