The holidays are coming and it's time to think about hairstyles, makeup, and outfits for Christmas and New Year's Eve. This is an exciting time of the year when there are lots of parties and social and family gatherings. That's why important to look your best and wow everyone with your amazing hair. If you lack inspiration and want to get some trendy ideas, then go through these stunning New Year's Eve and Christmas hairstyles, you will find something for yourself.
New Years Even & Christmas Hairstyles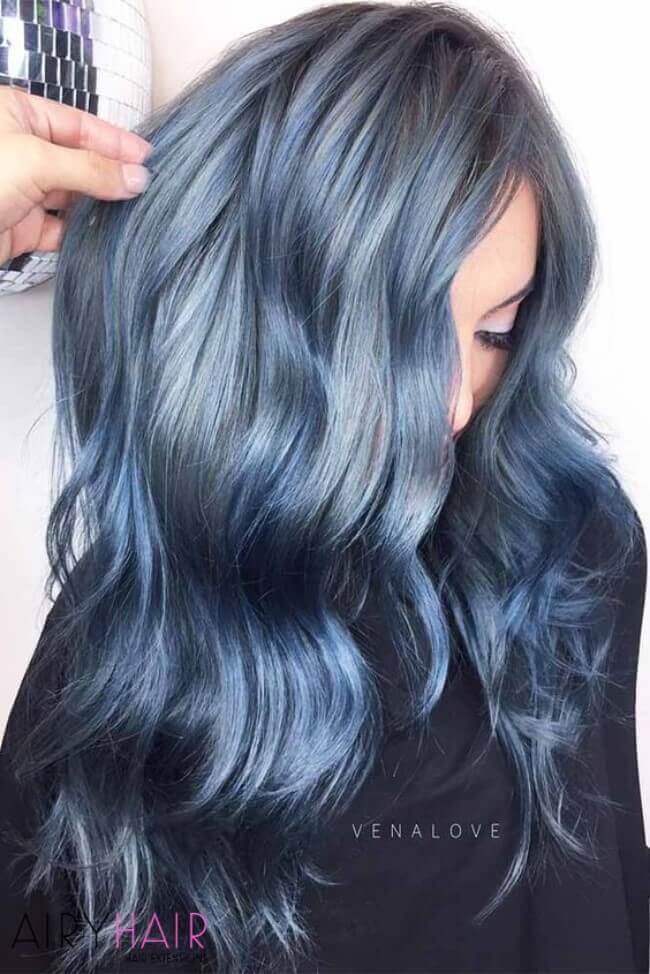 Blue hair color is great for winter and it looks amazing when it's snowy outside. There are many shades of blue to choose from like dark blue, pastel blue, or bright blue, for example. All look very unusual and are perfect for the holidays.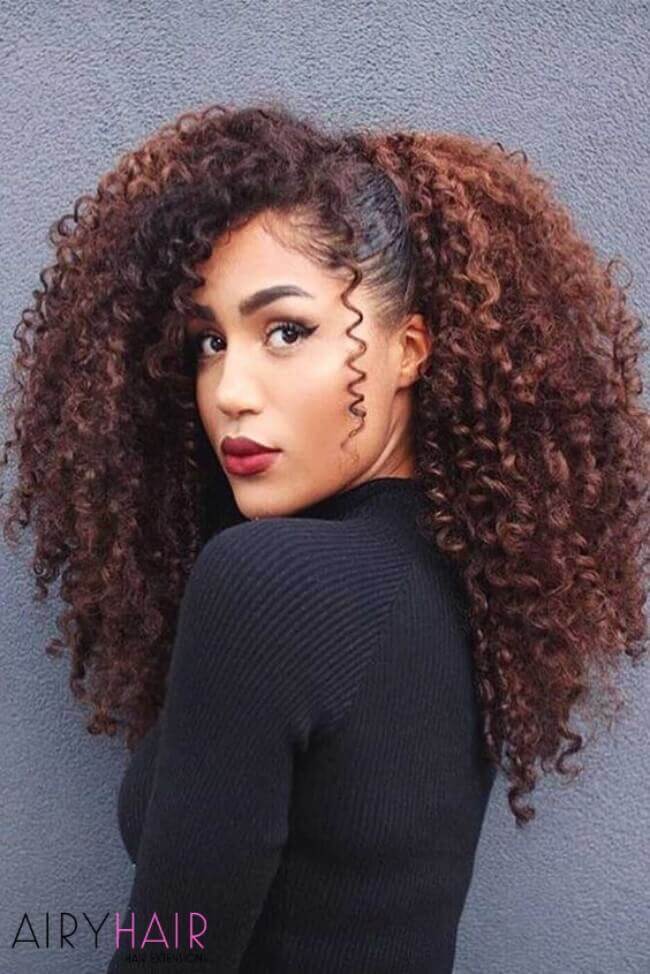 Girls with curly hair should go all out for the holidays and accentuate their beautiful hair even more. Curls are something to be proud of and the great thing about them is that they always look so glamorous and stylish, without spending hours on hairstyles.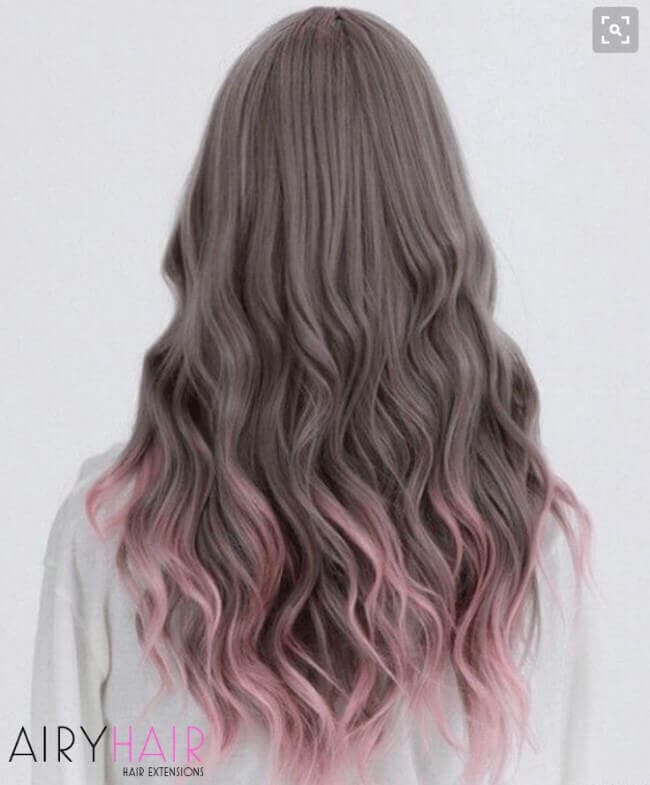 Ombres and unusual hair colors are a definite hit this season and it's a perfect way to create a unique hairstyle. This almost grey and pastel pink look will transform your appearance immediately.
Braids are a very simple way to achieve an awesome party hairstyle. If you add cool pastel color to the mix, you got yourself a perfect trendy New Year's Eve look.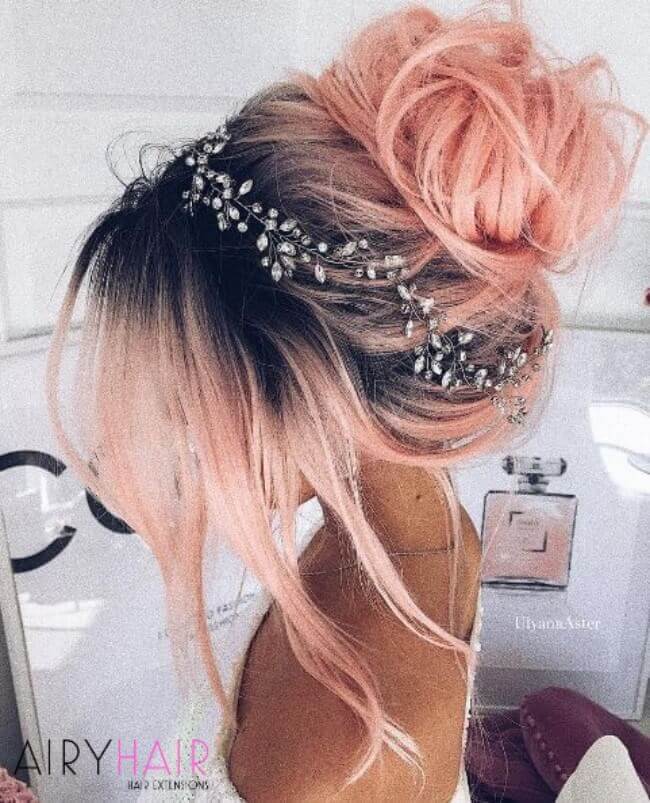 Christmas can be very glamorous and it can be the perfect opportunity to shine. Updo's are always very elegant and sophisticated and this one is fairly simple to make. Just make a big bun at the top, (it can be a bit messy, it only adds to the look) and leave out a few strands to cup your face. To be extra glamorous, add a cool hair accessory like this silver vine.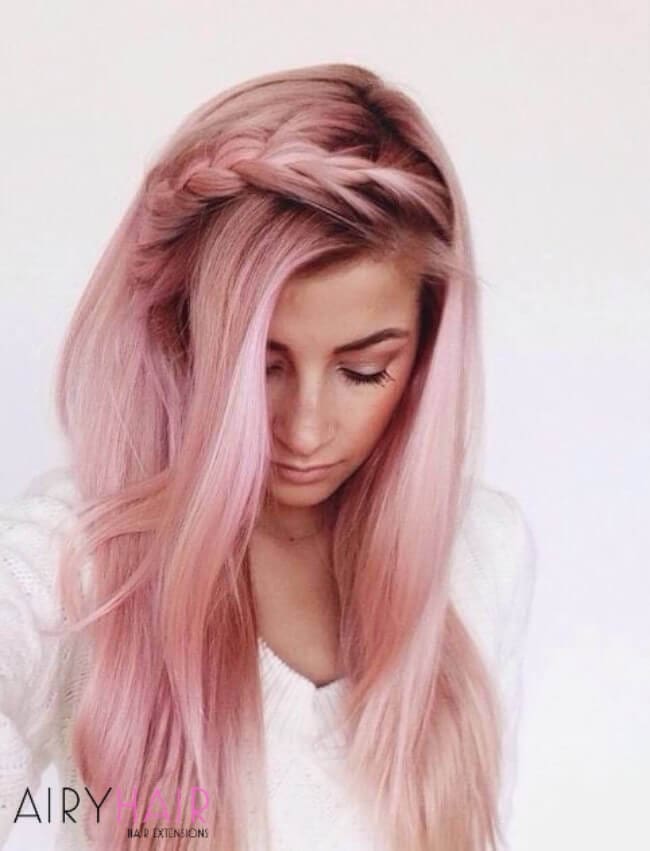 Pastel pink is the hair color to have this winter. It is so gentle and feminine and one simple side braid is enough to make it super interesting.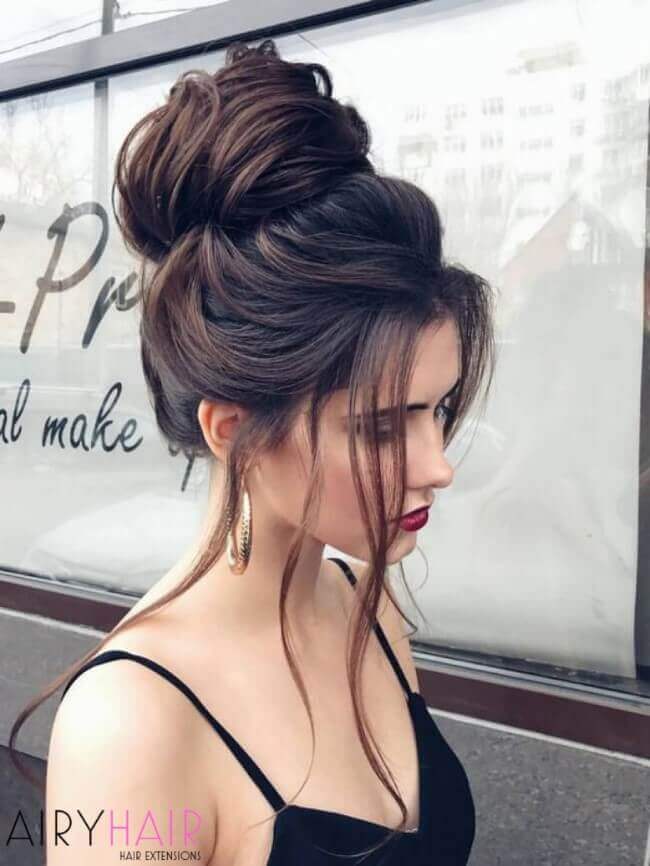 If you want to be the belle of the ball then you must try this elegant updo hairstyle. The big bun looks so effortless and the strands on the side give it lightness.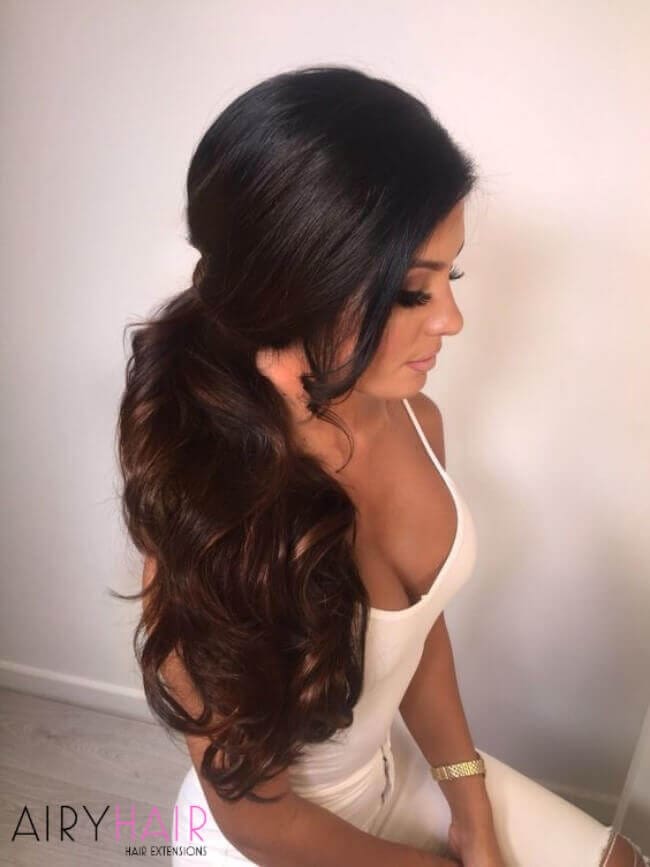 For timeless elegance, make your locks wavy and gather them in a side ponytail. If you lack volume, hide some extensions in your hairstyle.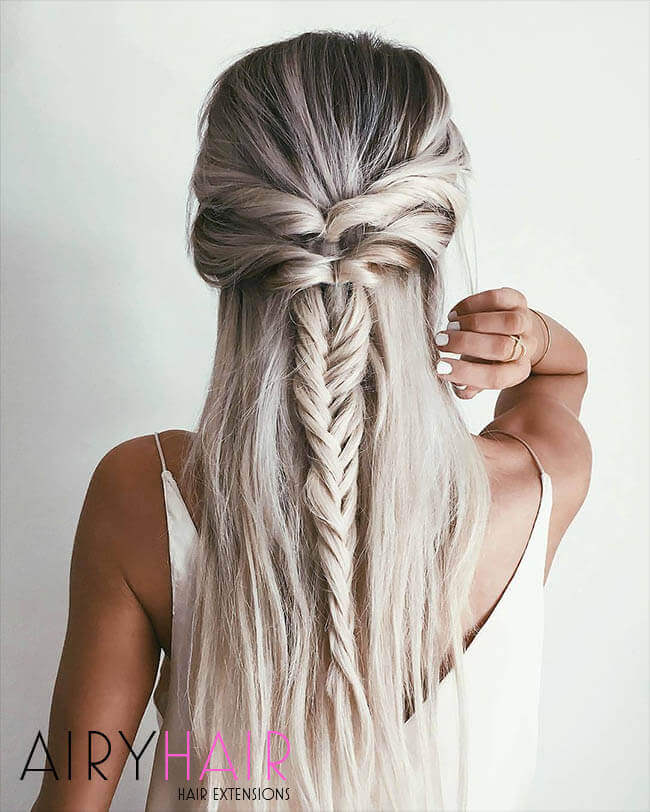 If you are a bohemian girl and want a classy holiday hairstyle, get inspired by these beautiful rose braids. It may look complicated to make, but it's not. Simply make a regular three-strand braid and using pins, secure it in a circular shape. It looks like roses, doesn't it?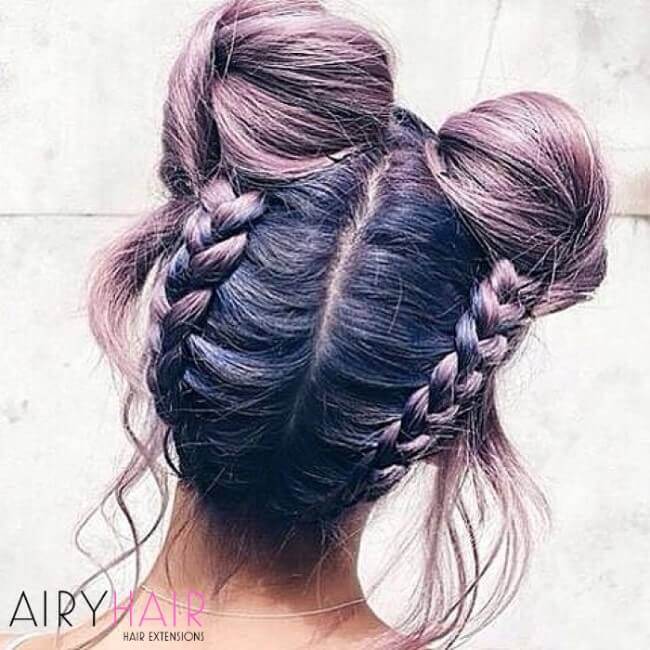 If you want to be the coolest girl at the New Year's Eve party, then go with this quirky hairstyle. The pastel purple color is simply amazing and so eye-catching. And the braids and buns combination is so youthful and cool.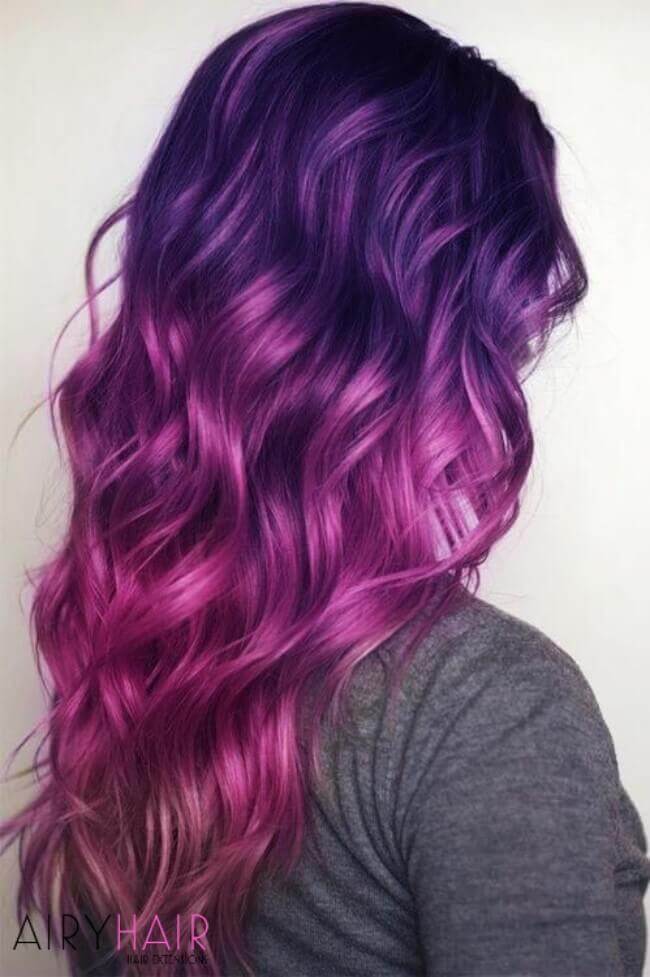 Making a statement is an easy task if you have bright and bold hair colors. This purple and fuchsia ombre mix will turn heads and no complicated hairstyle is necessary, simply make nice waves.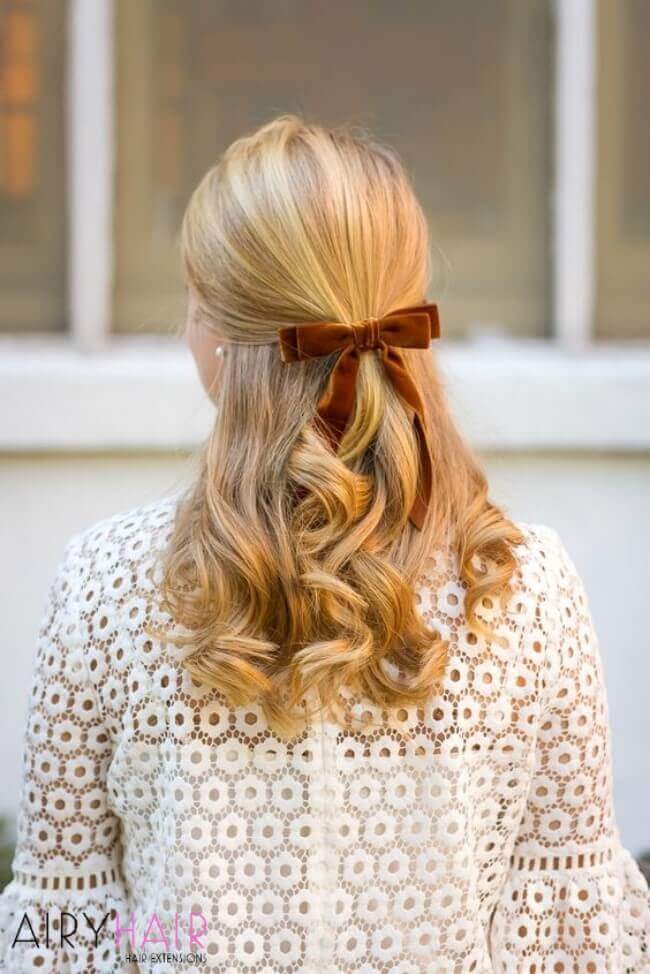 Girls who want to be classy and elegant at a Christmas party can get ideas from this hairstyle. It shows that less is more and that simplicity is sometimes best.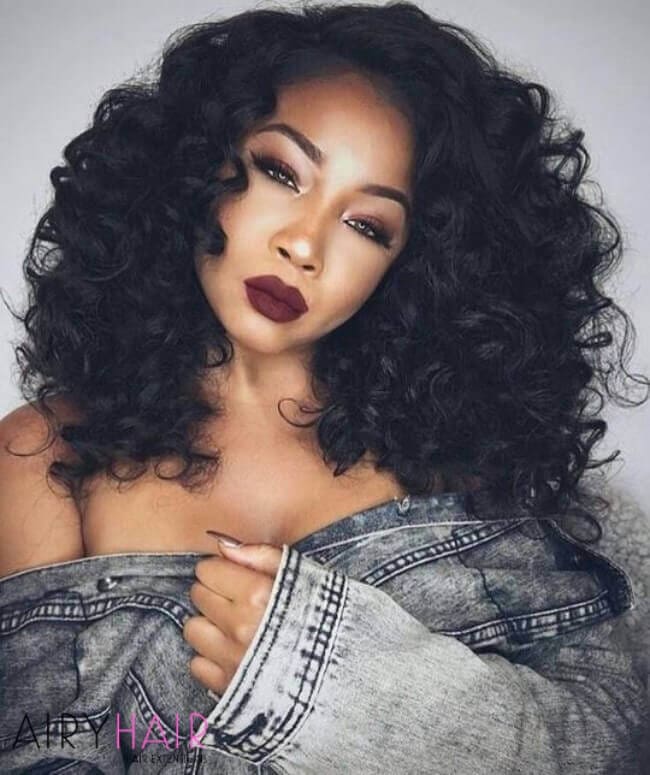 To stand out from the crowd on New Year's Eve, big curls are the way to go. They create so much volume and body that it's simply incredible!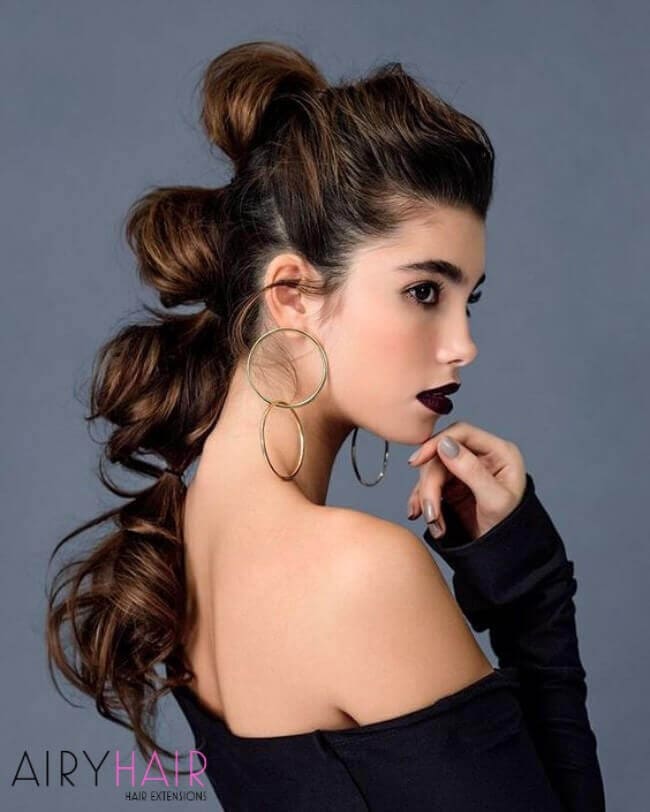 This hairstyle shows that a fashionable look can be achieved with a simple modified ponytail. It looks so modern and has that cool punk vibe. A perfect way to look good for holiday parties without much effort.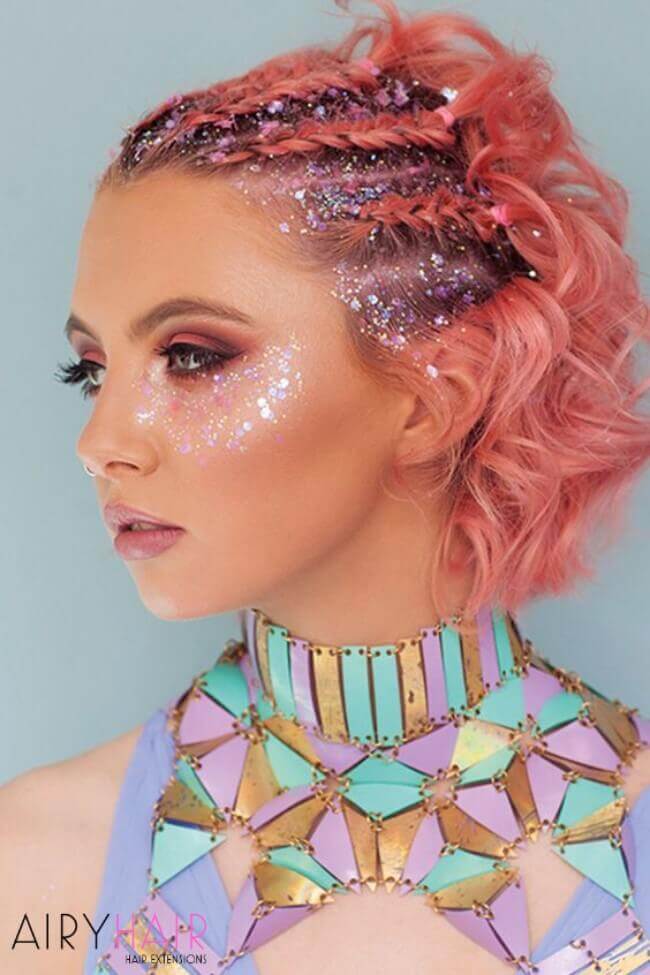 It's all about the glitz when it comes to New Year's Eve! So to make your look extra special, get that glitter. Even a simple, short haircut can be completely transformed with a bit of sparkle.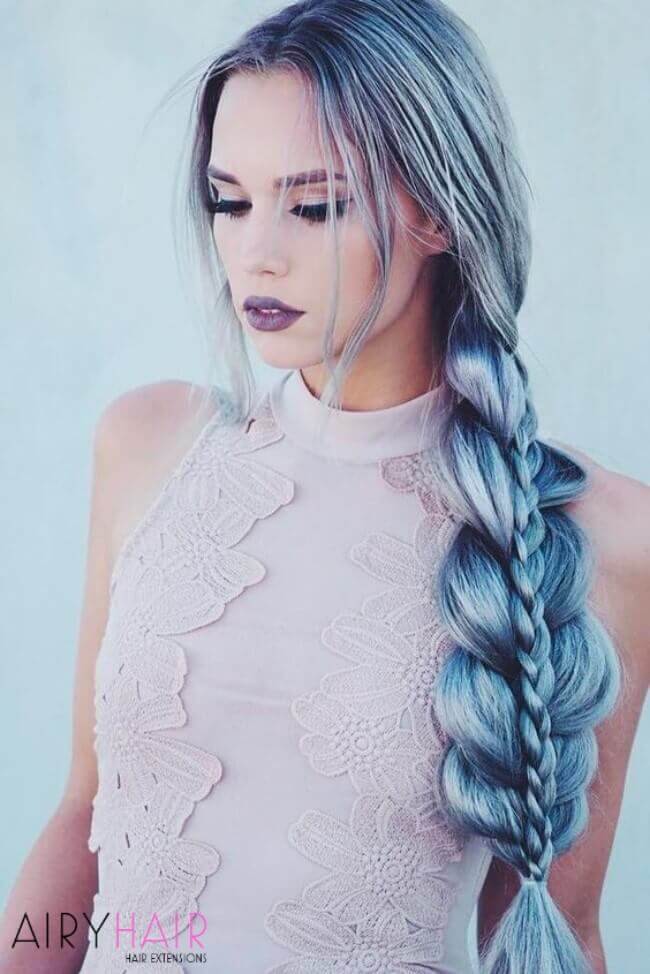 The extra-long hair allows you to style it however you want to and there are so many possibilities. This braid within a braid may be a bit more complicated to make, but it is worth it. It shows out the pastel blue color nicely and creates drama in the look.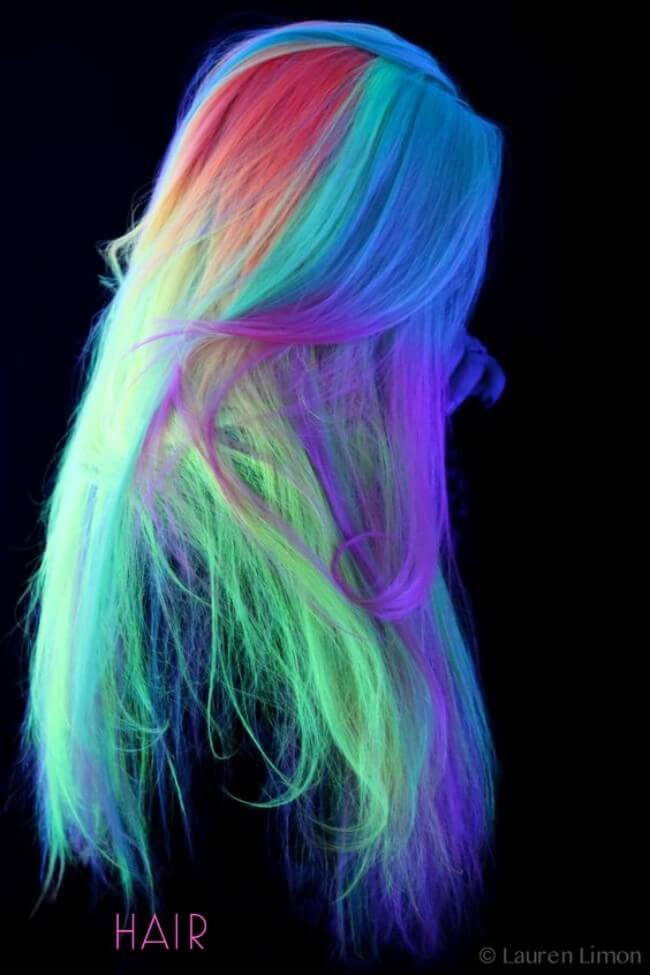 Wouldn't it be awesome if your hair could glow in the dark? Well, it's completely possible and it's something to consider for a lavish New Year's Eve party. You can forget about disappearing inside a dark club because people will be able to see your hair glow with all its beautiful colors.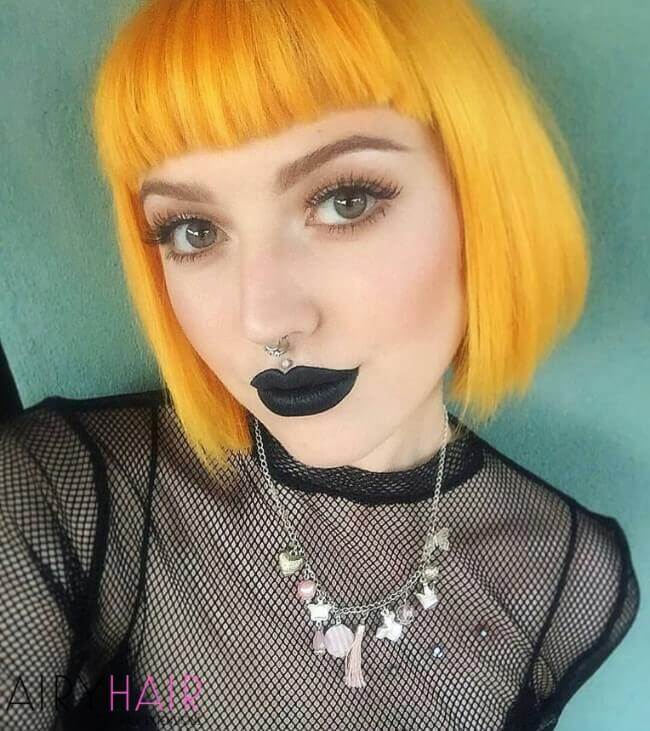 Short hair enthusiasts will fall in love with this cute orange haircut. The fringe makes it even more interesting and edgy and that's what makes this hairstyle ideal for a crazy holiday event. You can emphasize this look even more with a black lip that will create a perfect contrast with the orange.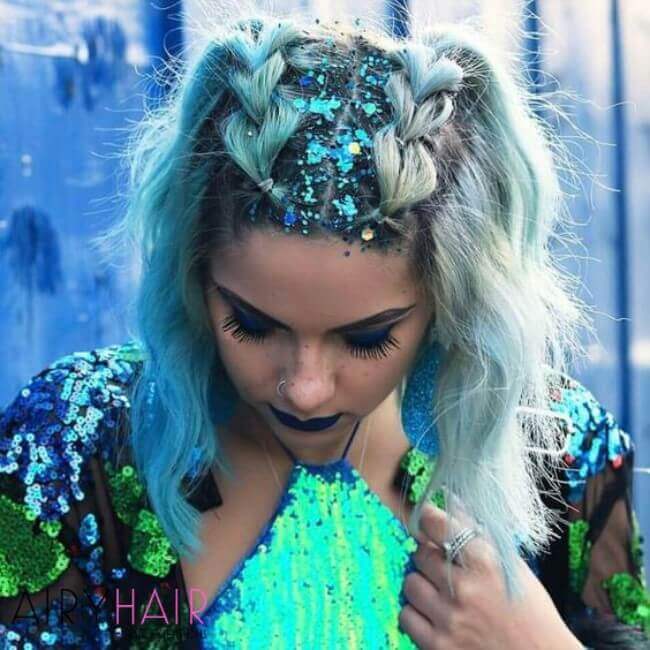 Since glittery outfits are in for this season, it comes naturally that the hair should follow. This is a perfect party girl look because it's bold, it demands attention, and has an attitude. If you combine it with strong makeup, you will get a stunning look that definitely won't go unnoticed.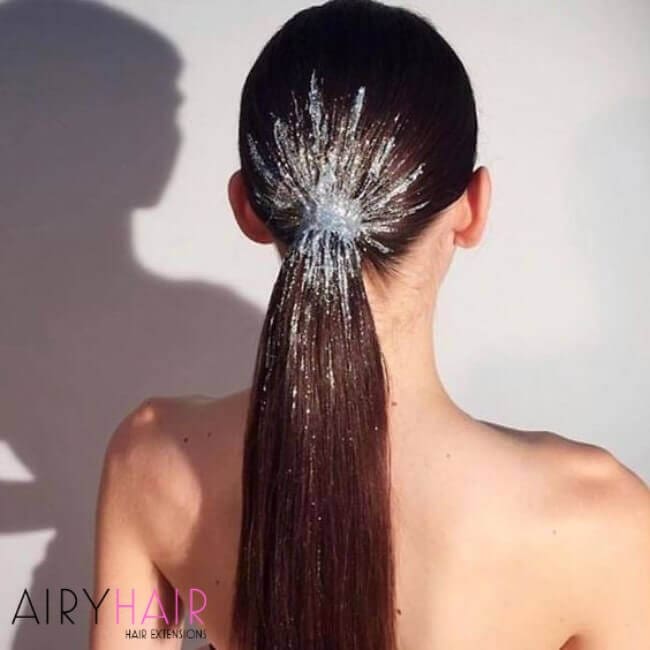 A simple slick ponytail can be completely transformed with a bit of sparkle. The result is a look that looks very sophisticated, elegant, and classy which makes it ideal for a special occasion, whether it's Christmas or New Years' Eve.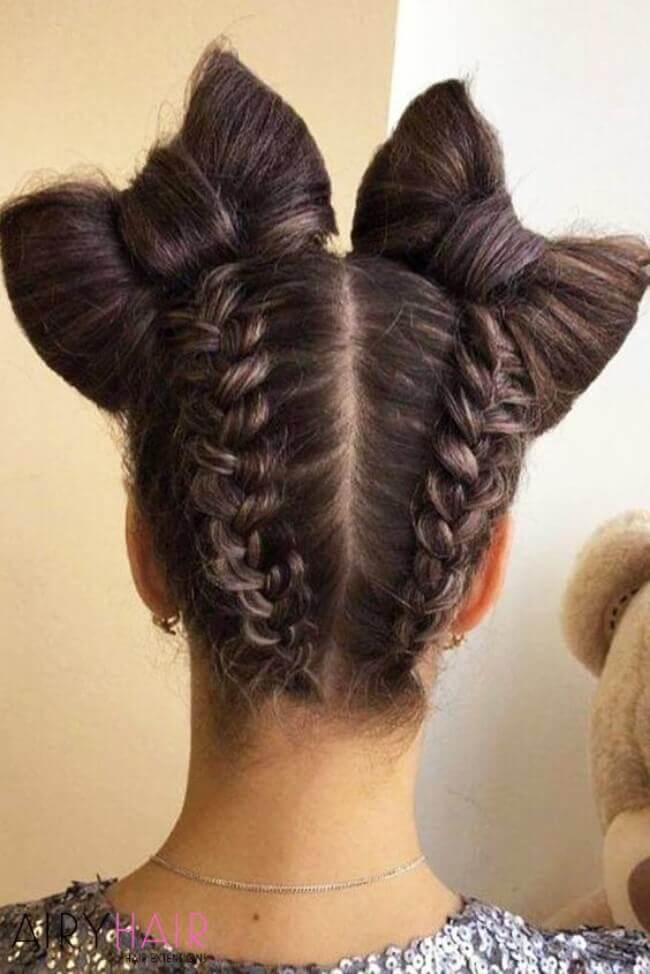 To immerse yourself in the festive holiday mood, try out this cute and feminine hairstyle. The bows might not be so easy to make, but they are definitely worth the trouble. This hairstyle is unique and a total wow moment.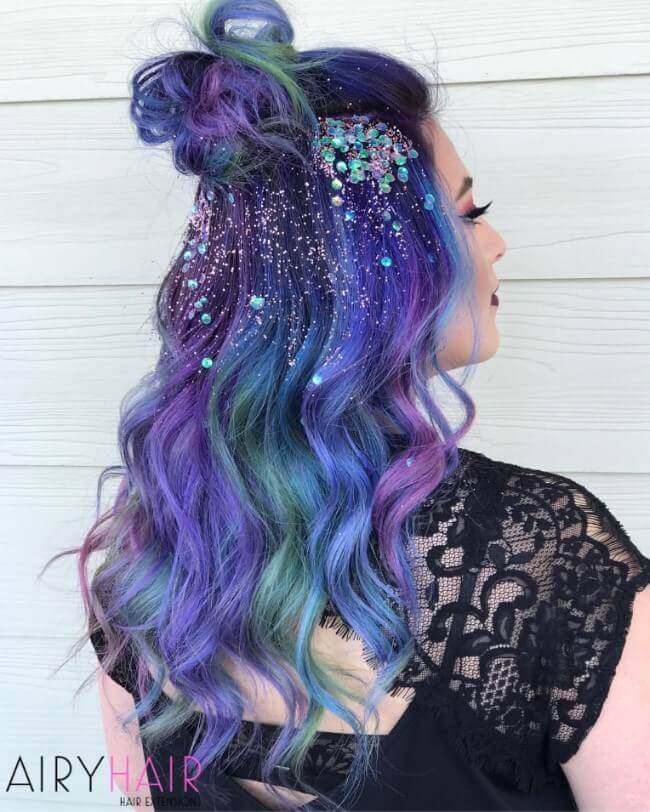 Bright and colorful hairstyles are ideal for the holiday season. There are so many different colors here like blue, purple, violet, and green but they all mix in a mermaid-like look.
Bonus: Holiday Makeup
With New York Fashion Week going on right now, we get to see what trends are in this year. Fashion this year has taken some drastic turns and has redirected itself back into the '70s for most looks, but the makeup this year is edgier than ever! Some makeup trends from last year are here for another round. Others are new looks that haven't been popular for years now are making a comeback. I tried them all out and here are my favorite makeup ideas you have to try for this holiday!
Bold Brows Trend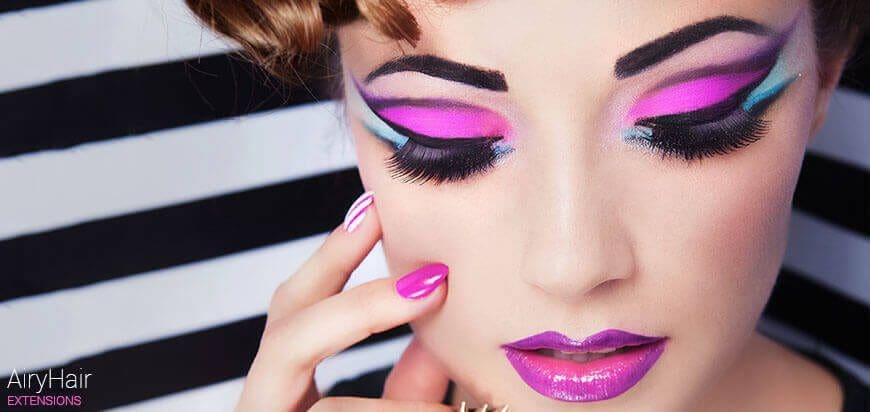 With celebrities like Cara Delevingne and Emilia Clarke being so popular right now, it is no surprise that bold brows are back again for this Christmas. Let your eyebrows grow out, ladies! The fuller the better!
Bronze Eyeshadow Trend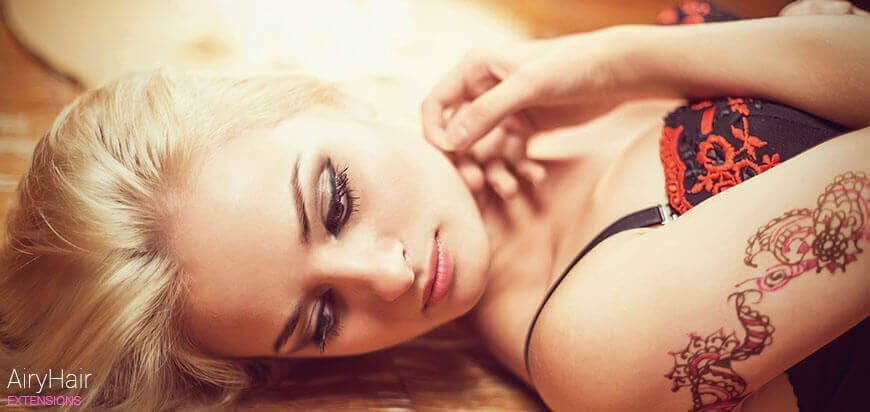 This look was all over the runways this year! While most women rely more on their eyeliner and mascara, I am happy to report eyeshadow is not to be forgotten again. I do not know about you, but I am happy to swap my golden tan for bronze shadows in New Year's Even.
Metallic Eyeliner Trend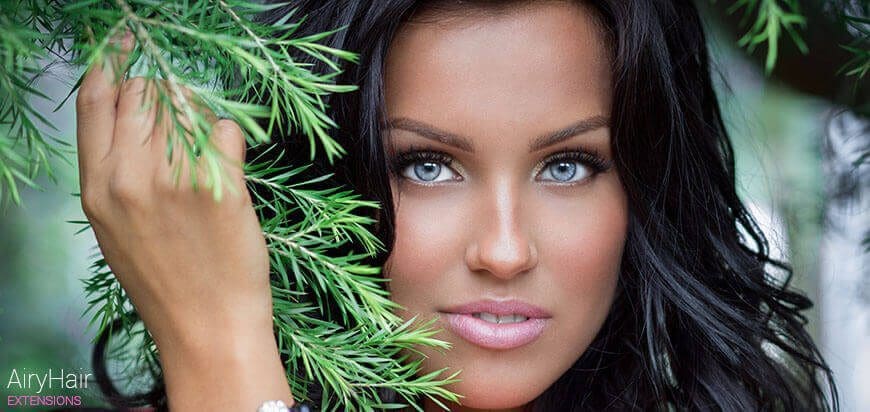 Going back to the '90s with this look. Metallic eyeliner is a great way to make your eyes pop with so many different ways to wear it. Matching your eyeliner to your jewelry isn't weird, right?
Epic New Year Hair Idea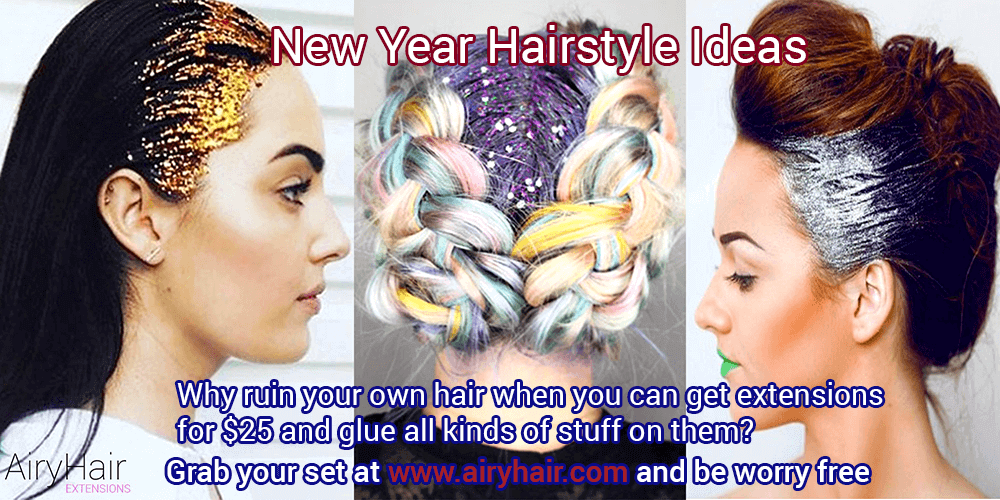 If you're looking for hairstyles for a cool party or New Year's Eve, get inspired by these stunning hairstyles. Everybody wants to be noticed and stand out at a party and what better way of doing that than adding sequins, sparkle, and intense color to your hair?
But the downside is, when the party is over, you must wash away all of that sparkle from your hair, leaving it damaged, washed out, and dry. Fortunately, there's a very solution to that problem – get extensions! You can get extensions in whatever color, length, and style you want and simply add anything you like to it! You can glue stuff in, add sequins, crazy colors… The choice is yours and you can experiment and show off your creativity!
Red Lipstick Trend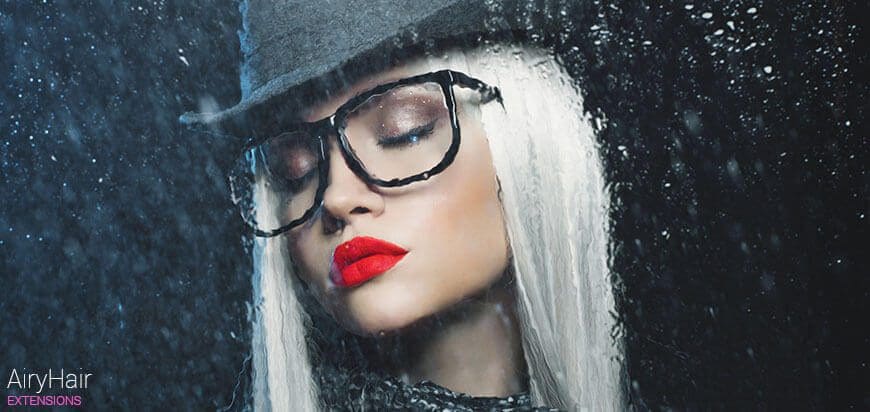 Taylor Swift must know what she is singing about with this look. This classic look is here to stay! Go rebuy your favorite shade before they sell out this season!
Rosy Cheeks Trend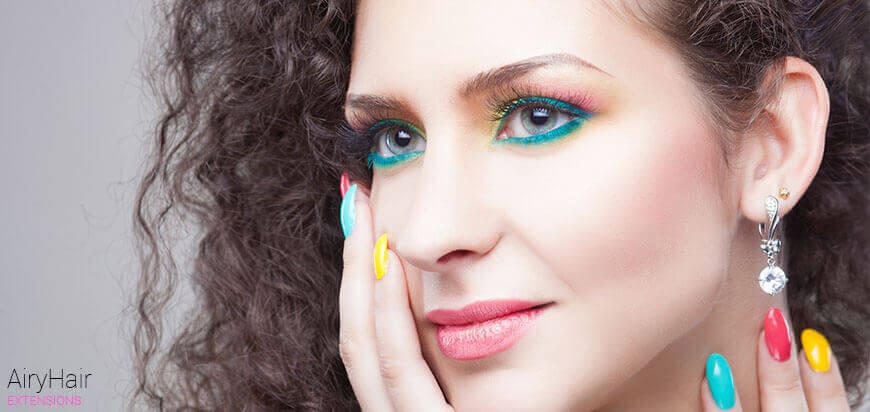 My face turns tomato red at least once a day, now I can say I do it on purpose to stay in fashion! Thank you, New York, Fashion Week!
Long Lashes Trend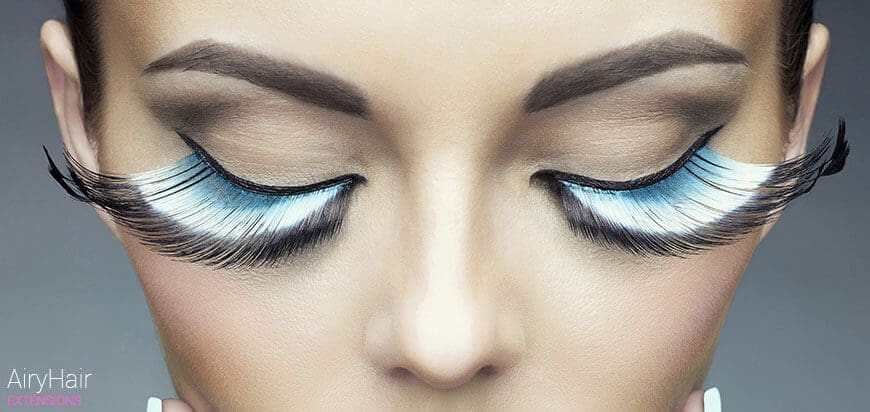 Remember when batting your eyelashes was a form of flirting? We might not go back to that ridiculous mating call, but extra mascara sure is! Eyelash extensions are becoming more popular and popular every day. Next time you get a facial, ask your spa about it.
Gothic Lips Trend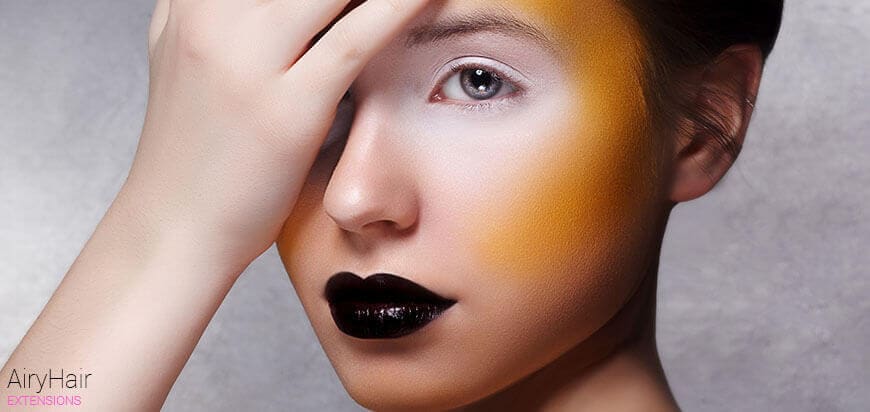 From brown to purple, the dark lips stole the show! Probably the most talked-about new beauty trend because of its severe look. All I can say is I am jumping on the bandwagon with this one!
P.S. You know what else can you add to the set? AiryHair extensions and handmade accessories!
Source: Pinterest
Enhanced and hosted by: AiryHair