Christmas is around the corner and for those that want to go a little bit hair crazy and go all out, these are some Christmas hairstyle ideas to inspire you…
Shiny Christmas Balls
To get in the ultimate Christmas spirit, you can accessorize your hair with shiny Christmas balls! Simple braid your hair into separate sections to resemble the branches of a Christmas tree and attach beautiful, shiny baubles to your hair.
There's a Tree on Your Head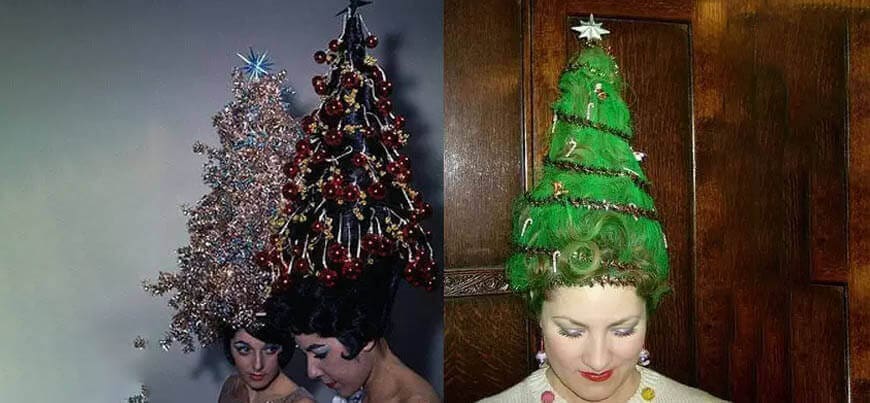 If you want to go all out, why not wear a Christmas tree with sparkly decorations on your head! Just don't forget the Christmas angel on top!
Angelic Christmas Balls
Turn your hair into a stunning Christmas tree with red and green baubles. Whether your hair is blonde or brunette, redhead or rainbow-colored, this look can suit everyone.
Reindeer Hair, Don't Care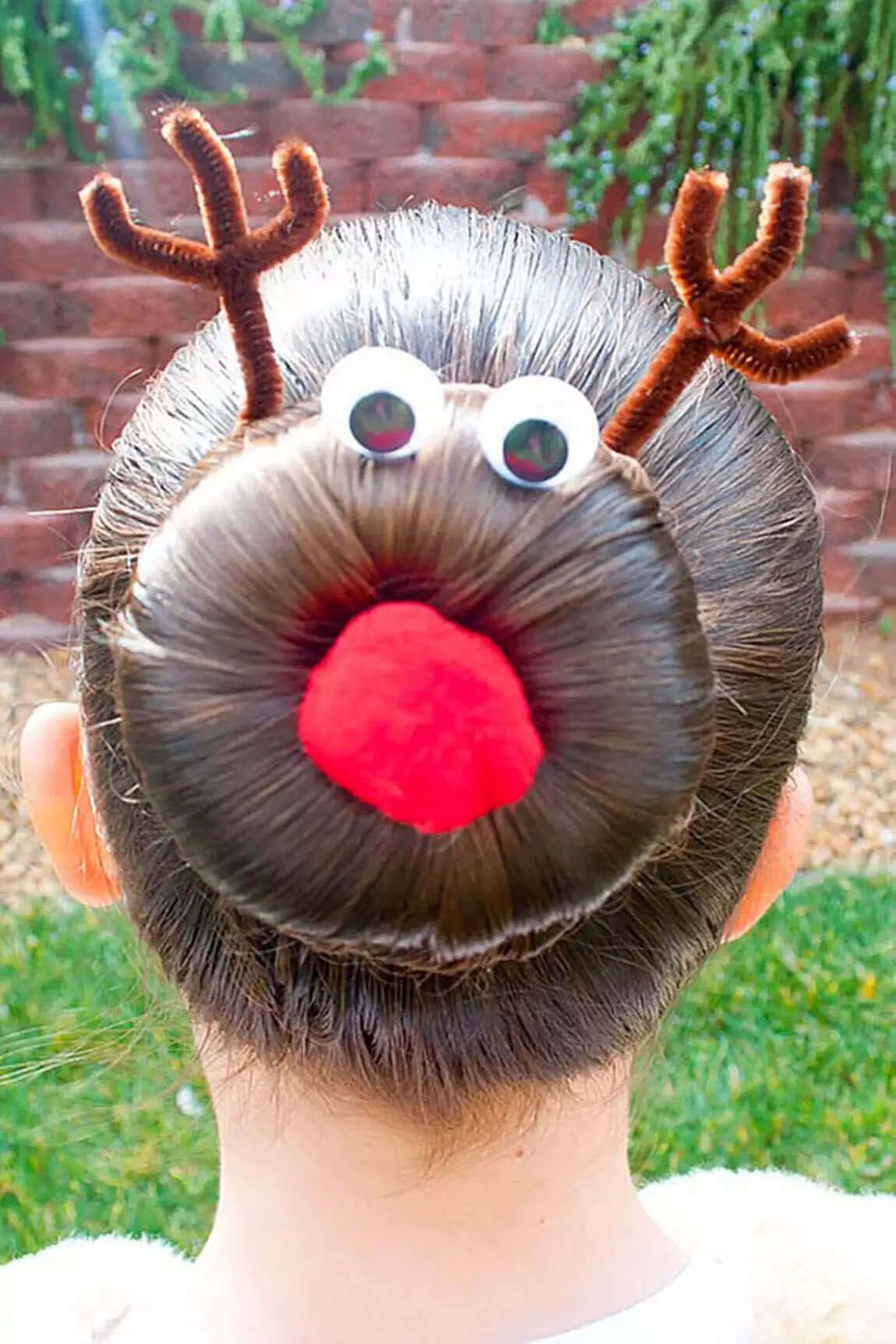 For an acute and original look, this reindeer hairstyle is perfect. Create a central bun and add on some reindeer accessories and you're good to go!
Fairy Lights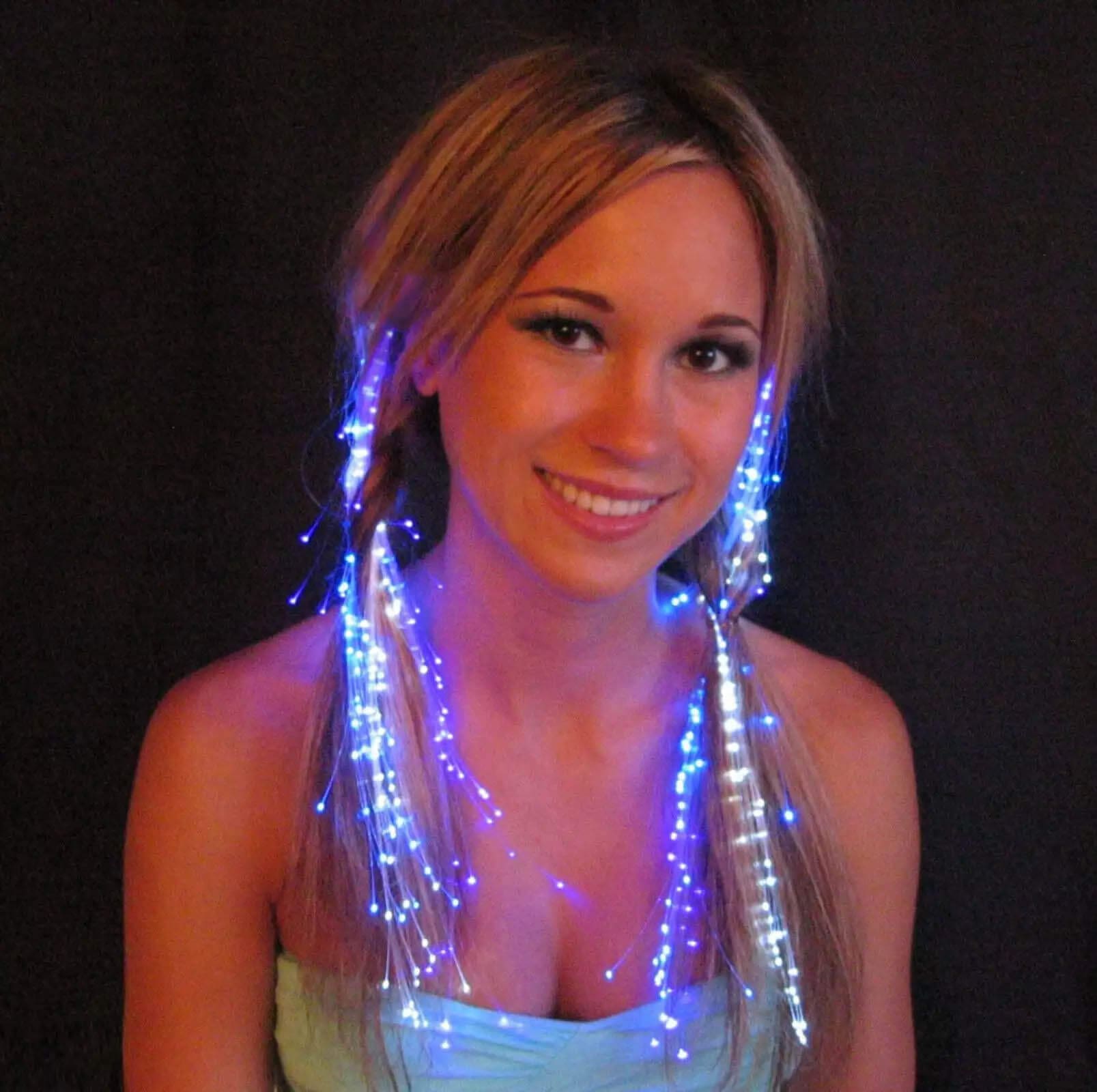 Turn on the Christmas lights with this exciting look. You will be the center of attention wherever you go and will shine even in the dark. Don't feel like messing with your hair? Grab few strands of real human hair.
This is a great hairstyle for different kinds of special occasions like the Holidays, New Year's Eve, birthdays, parties, the night's out, etc. nothing will make you stand out more than glowing! These cool extensions with lights will make everybody notice you at a party.
Even if the room is dark, everyone will be able to notice your cool hairstyle. The best thing about these glowing extensions is that you can experiment with them and create an infinite number of different looks and styles. So show everyone that you're different and daring and glow in the dark.
Glitter Dusting
You can recreate this snowflake "Esque" look with a bit of determination and creativity. Simply part your hair down the middle and create two symmetrical buns. Then get your glitter on!
Sparkle and Shine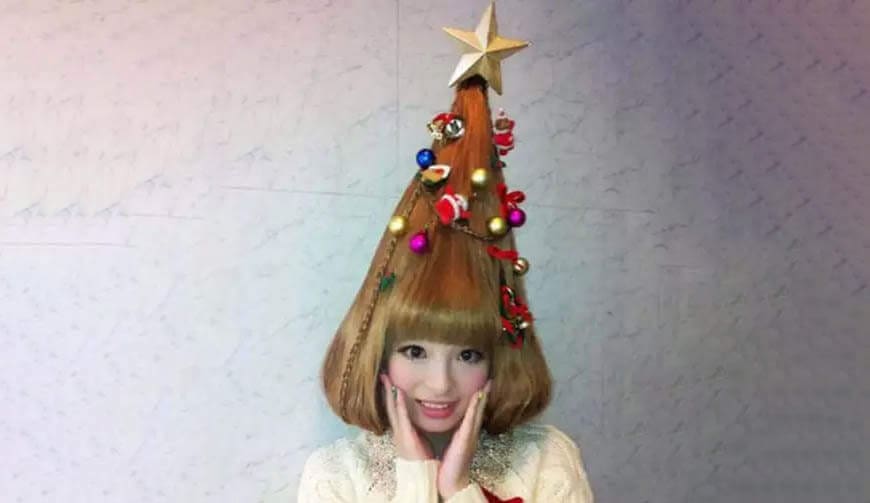 The ultimate girly, sparkly Christmas hairstyle. This simple look is easy to recreate for even the busiest Christmas party girl! Pink hair is optional, but place your hair in a side parting and apply the glitter and sparkles as much as your heart desires.
Christmas Time Hairstyle
For the ultimate sophisticated Christmas look… Simply grab some Christmas baubles and bells straight from your tree, and attach them to some gold netting to make a decorative headband. Then put your hair into a low messy bun and attach your ready-made headband to your hair. Simple!
Walking the Winter Wonderland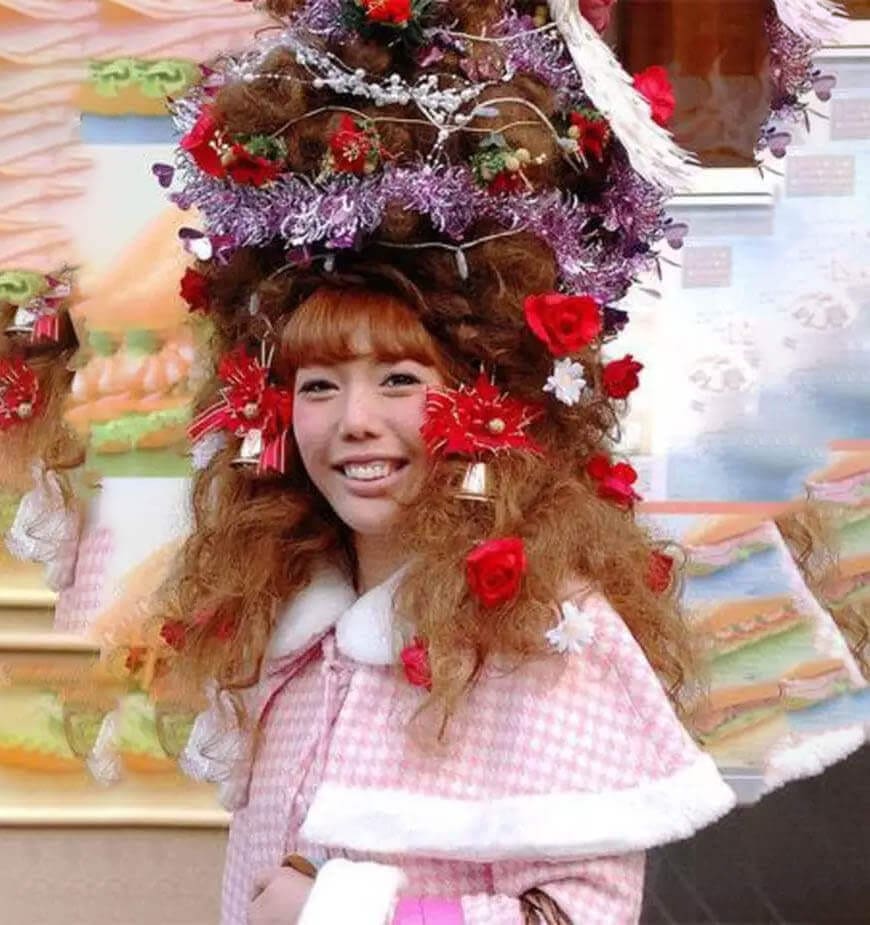 Recreate this legendary Christmas look, by decorating your hair as if it was a real-life Christmas tree! Backcombed hair would be great for this look, and then wrap some tinsel and accessories to your hair with bells, flowers, stars, and ribbons. Throw it all on, the more the better!
Wish Upon a Star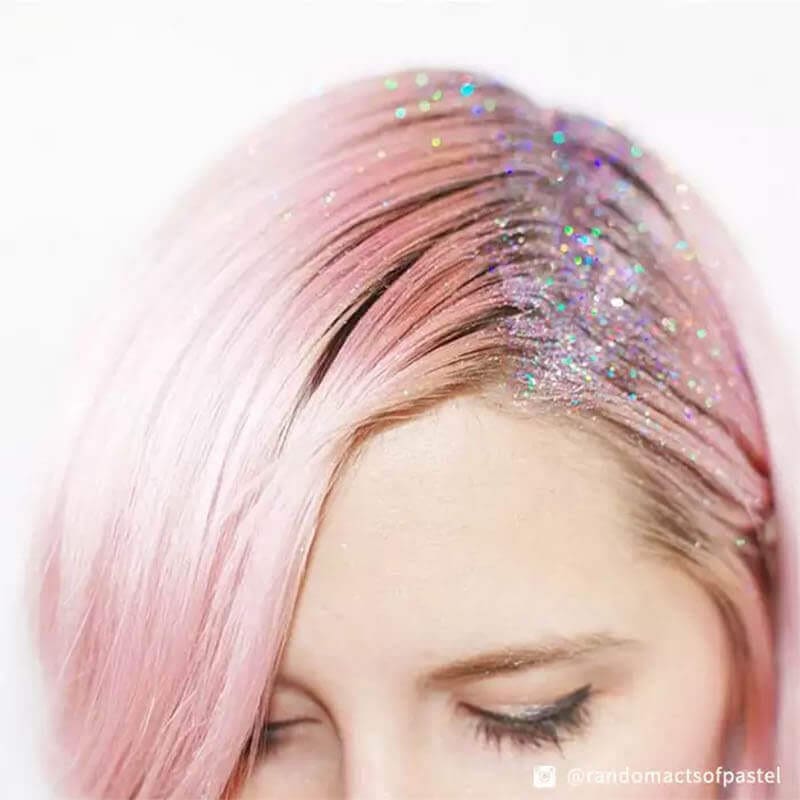 This stunning design is the ultimate 'Christmas do'. Although a triangle-shaped haircut may be hard to recreate, you can attach a giant star at the top, and attach some modest balls, Santa figures, bells and tinsel! Then you're all set to wish upon a star this Christmas!
New Year's Eve is coming up and it's time to start thinking about what to do with your hair. This is a perfect occasion to showcase your new hairstyle or hair color. The outfit is also very important so keep that in mind when choosing your hairstyle because you want a complete look that will knock everybody off their feet. Every girl would like to be the belle of the ball at the New Year's party so take a look at these awesome New Years' Eve hairstyles that will make you shine.
Halo Braids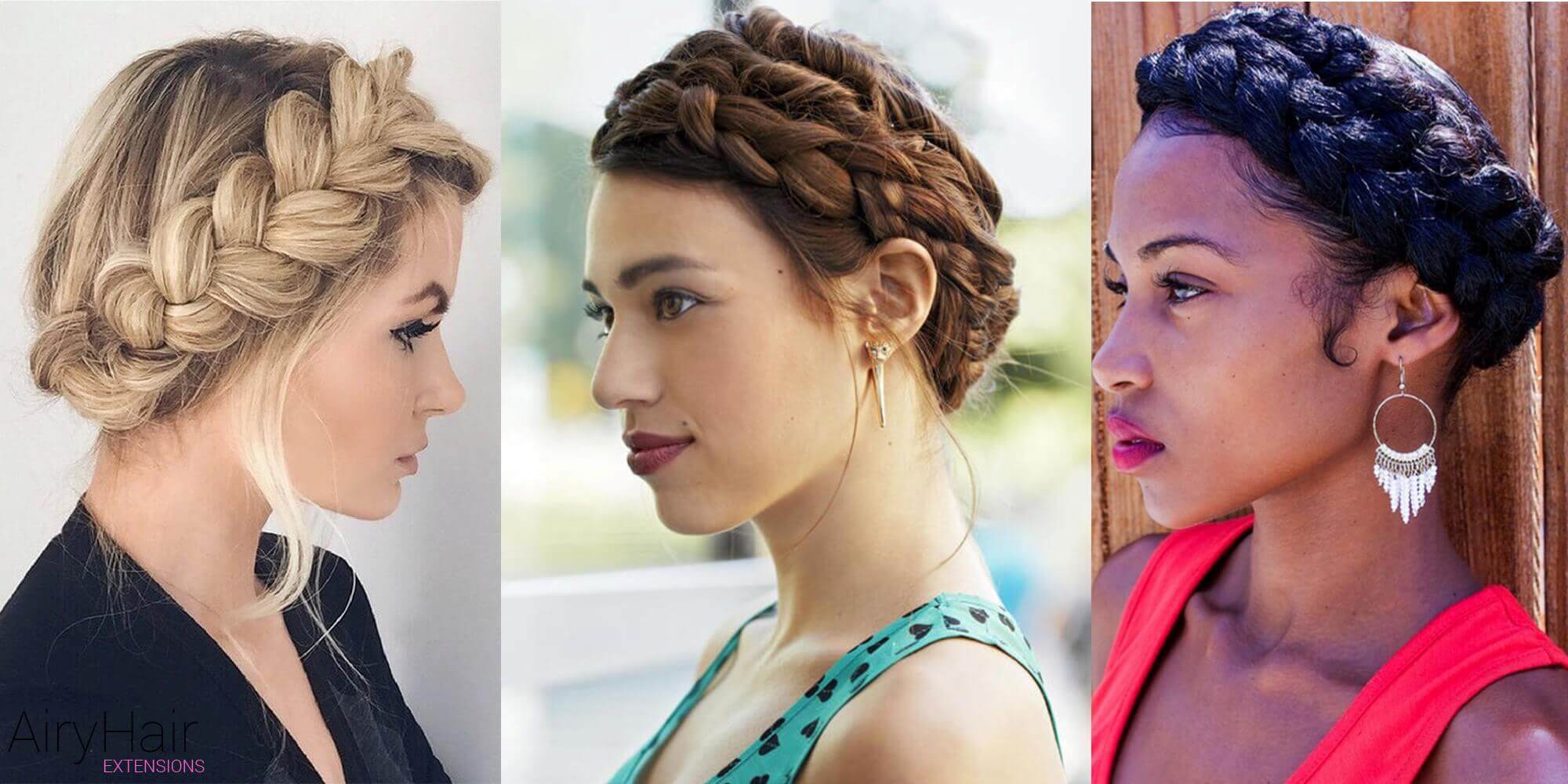 Braids are one of the trendiest hairstyles of 2016 and work great for a fancy occasion like the New Year's Eve party. Especially these halo braids that go around the head create an elegant, romantic look that works well with all kinds of different outfits.
Sleek Topknot
This sleek top knot is a simple solution for all of your hair trouble. It looks elegant, fancy, and simple. The best thing about this hairstyle is that it's so easy to make; just tie your hair in a bun and make it sleek using gel.
Glamorous Waves
This is a classic New Years' Eve hairstyle that never goes out of fashion. Waves can make any type of hair look glamorous and rich. You can also choose from many different types of waves, depending on what you like best. These glamorous waves look great with elegant dresses and red lipstick.
Double Buns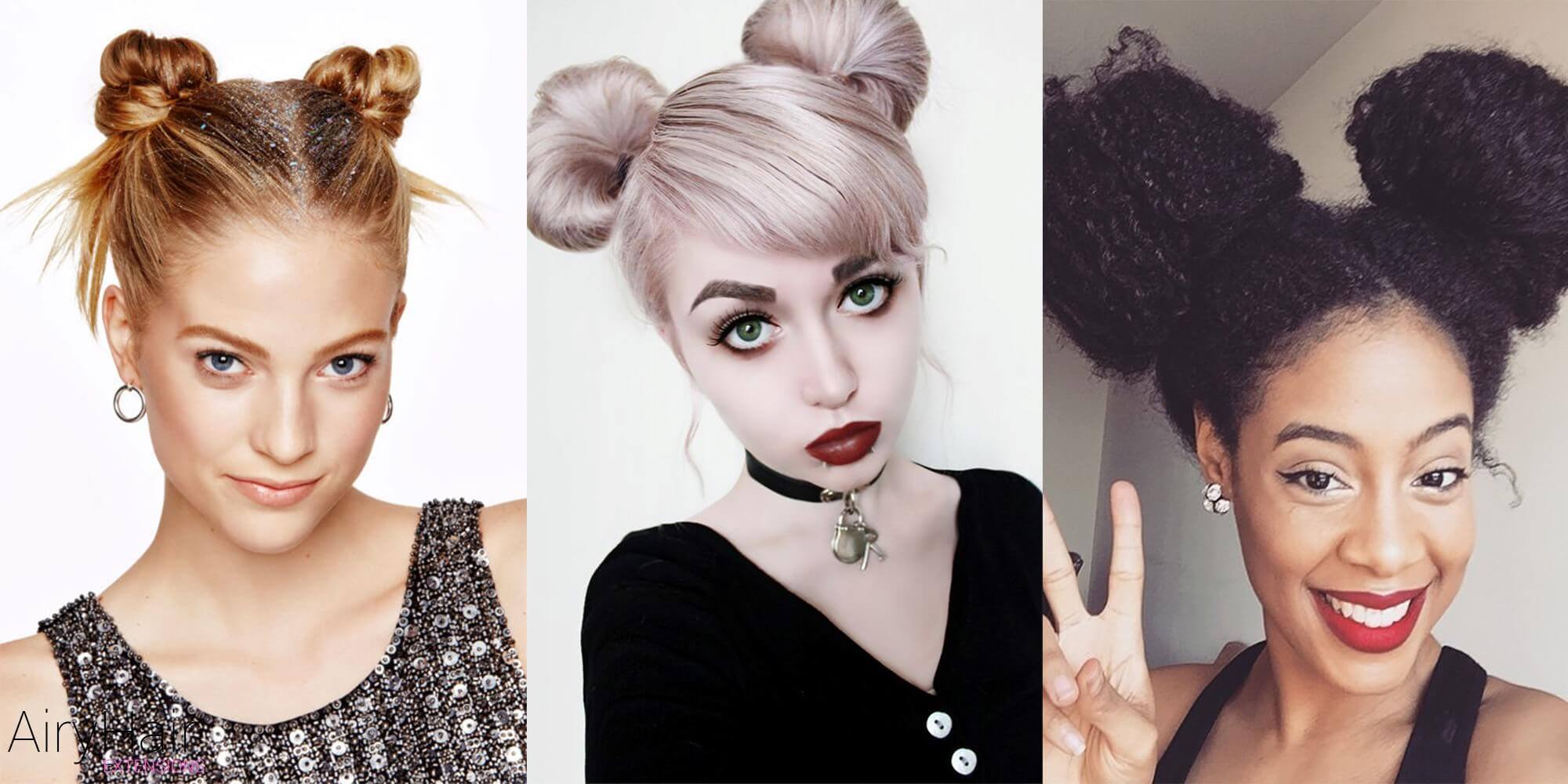 For those who are a bit quirky and don't want a classic New Years' Eve hairstyle, these double buns are the way to go. They look young, trendy, and playful. The great thing is that double buns are very easy to make and this is a hairstyle that you can make yourself so you don't have to spend time going to a hairdresser.
Glitter Hairstyles
Nothing says New Year's Eve more than glitter! This is a great addition to practically any hairstyle you choose. By adding glitter, your simple hairstyle will be transformed into a cool, glamorous, and shiny look in a matter of seconds.
P.S. Save your own hair and grab few pieces of real clipin extensions instead. Don't ruin your own hair.
Hair Bow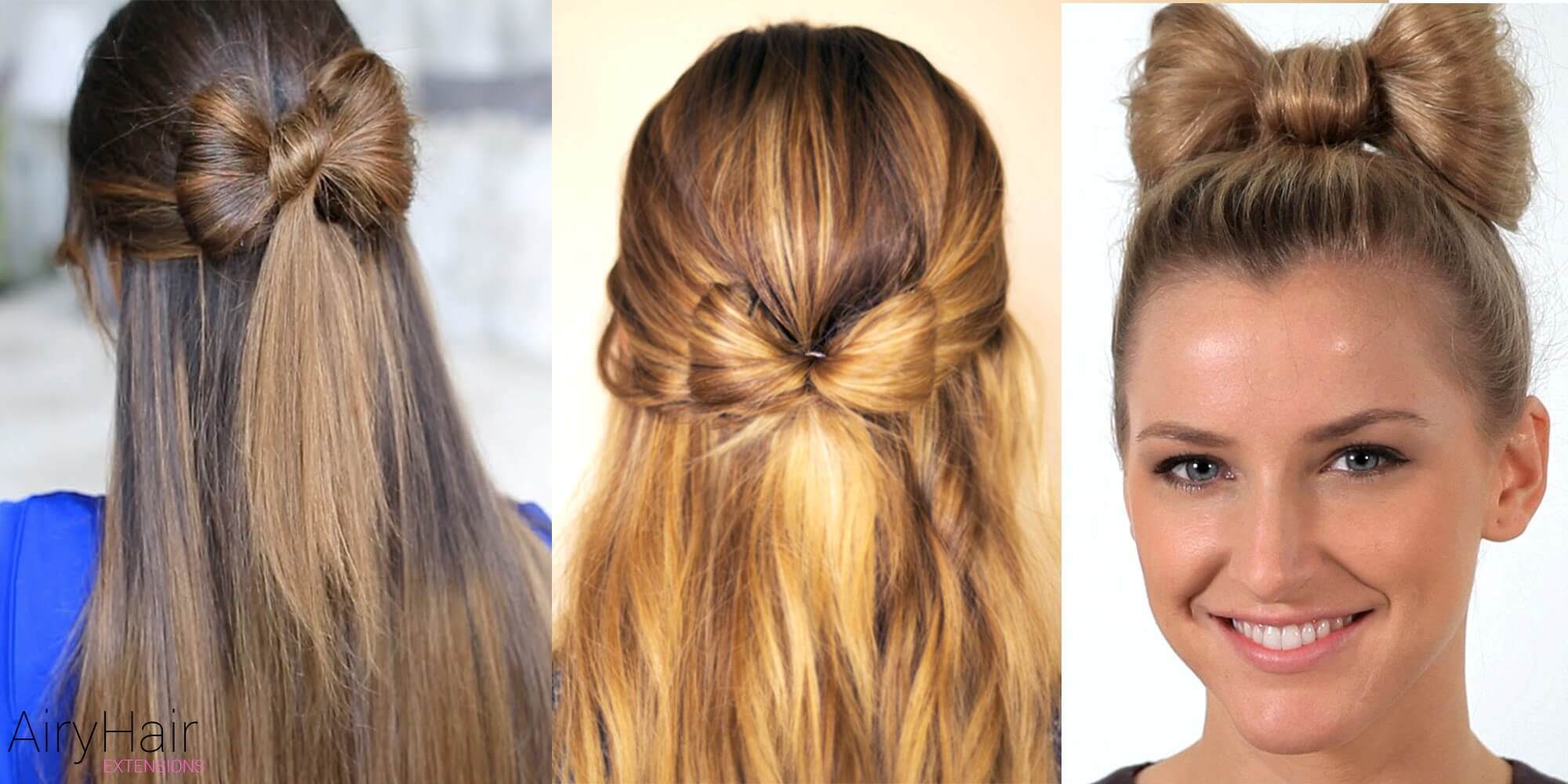 This is a very cute hairstyle that's maybe a bit harder to make but it looks really elegant and nice. Instead of adding a bow to your hair, the bow is made out of your hair. There are different variations you can choose from like the famous Lady Gaga bow on the top of your head, or making a bow on the back of the head.
Accessories Hairstyle
If you're out of ideas, the simplest way to add some shine and glamour to your hairstyle is by adding accessories. There are beautiful silver or gold hair accessories that go around the head, creating a halo. This is a very soft, elegant look that adds that extra sparkle.
There are also different accessories that can be incorporated into the hair, in braids for example. This is a simple trick that can transform your hair from ordinary to extraordinary!
Want to go from one color to another in seconds? Colorful hair extensions could be your savior.
[Picture Sources: Instagram, Girlshue, Pinimg]