Shall you trust the nearby hair extensions store at all? Should you buy hair there? The guide below will tell you all.
So you decided that you want to get hair extensions. The first step is to figure out where to actually buy them. If you are new to this world, that can seem pretty hard and confusing. There are probably many questions that you have, like do you buy extensions in a store or online, how to find a trusted brand, what to buy, do you go for quality or low price? In this article, we're going to answer all of your questions and provide you with simple instructions on where to buy hair extensions near you, how to choose a good company, and what you need to watch out for when buying extensions. So let's get started!
Where to Buy Hair Extensions Near You?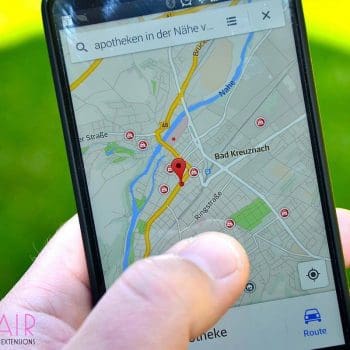 There are a couple of different ways to buy hair and it all depends on your preference and location. But wherever you live, there are always ways to buy beautiful hair and we'll go through a couple of main ones.
Hair Extensions Shops
If you live in a bigger city, there is a big chance that there will be an extensions shop near you. You can ask around or google the shops in your location and see what comes up. Before you run off and just buy the hair from a shop, check out the prices, reviews, and do a bit of research on the products the shop is selling.
Extension shops are great because it's usually very convenient, you can check out all the different hair and actually see and touch it in order to pick the right strands for you. You can also ask people who work there for advice and they usually take custom orders.
Hair Salons
This is another place where you can buy hair extensions and there is a big chance at least a couple salons in your area sell them. You can ask your hairdresser if they sell hair or if he/she can refer you to another salon. Another thing you can do is search for hair extensions in your area on Yelp.com.
A great thing about buying extensions at a salon is that they can install the hair for you so you don't have to do it yourself. Another pro is that a hairdresser can help you determine what kind of hair is right for you and what color and texture to pick. That can be of great help if you don't have any prior experience. But do keep in mind that if you choose salons to purchase your hair, it is usually the most expensive option. And if you want them to install it as well, it will cost you even more. So first figure out what your budget is and compare prices of different salons.
Online Shops
Currently, the most popular way of buying hair extensions is online shopping. It is easy, simple, and fast. This is a perfect option for people who don't live in big cities and don't have access to extensions shops and salons. It is also great for anyone who simply prefers online shopping and considers it easier.
Remember that you should treat online sellers the same way as you would regular ones. You should email them and ask any questions that you have. If the information on their site is not clear enough, you should definitely ask for clarification. If you happen to order the wrong item or it doesn't work for you, most brands allow you to return the package and offer a refund. But that is also something that you should check before you make your order.
Tips for Secure Online Shopping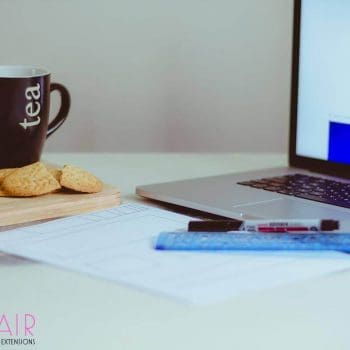 There are many online stores that sell hair and it is important to find the one that you trust. Unfortunately, there are people who want to trick you or sell you a bad product. But there are a couple of things you can do to make sure that the company you're buying from is legitimate.
Check the Phone Number
The first thing to check is if a company has a real phone number listed on their page. This is something every shop should have and if that's not the case, then something fishy is going on there.
Get All the Info
Maybe it doesn't seem as important to you or you find it boring, but you definitely should read all the info that you see on the store's website. Particularly the shipping info, return policy, rules and regulations, and their FAQ page. That will give you a better understanding of the company's rules and how they solve certain situations. And again, if you don't find the information that you're looking for, make sure to ask and get it cleared up before you make your purchase.
Read Reviews
Reviews are extremely important and they tell you a lot about other people's experience with the shop and the products. So make sure you read those first in order to determine the quality of the items and the customer service. You can also google the company to read reviews and comments on other sites. If the shop has consistent horrible reviews, then it's pretty safe to say you should not buy extensions from them. If you see many good reviews, then you can be pretty confident that you have found a trusted shop that has proven its value. But do keep in mind that good companies sometimes get a couple of bad reviews and that doesn't automatically mean they're bad. It can just be a misunderstanding.
Buying Quality Hair Extensions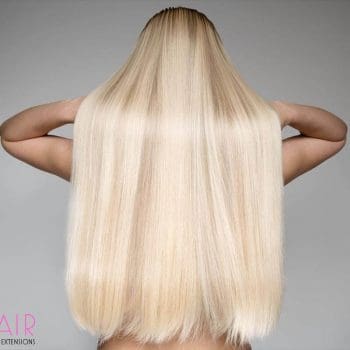 The last important thing when buying hair extensions is to know exactly what you're buying. You should first inform yourself about different hair qualities like Remy, non-Remy, virgin hair, human hair, and synthetic hair. That will determine the price and type of shop you will be looking for. There are companies that only sell top quality hair, while others specialize in cheap extensions.
When you're buying online, it can be hard to determine the quality of the hair and many stores mislead their customers when describing the extensions. But that usually happens with the extremely cheap stores.
Generally, it is much better to buy high-quality extensions because it's a good investment for the future. Once you buy good hair, it will last you for a very long time and you won't have to buy new extensions every other month.
So find a store that you like and trust, maybe give AiryHair a try and you can start the exciting process of getting your own hair extensions!