Before deciding on whether you should get hair extensions, it always helps to research. Or to know exactly what results you can expect! There is no better way to do that than looking at the before and after pictures.
Below, we have a gallery of awesome transformations from all over the web. Including tape-in, clip-in, micro ring loop, keratin, and weft hair extensions. To help women with short-length hair, this post is all about results that appear when going from short to long hairstyles.
For more before and after pictures, check our own clip in hair extensions page.
Ready? Let's get started!
1
Before and After of Clip-in Hair Extensions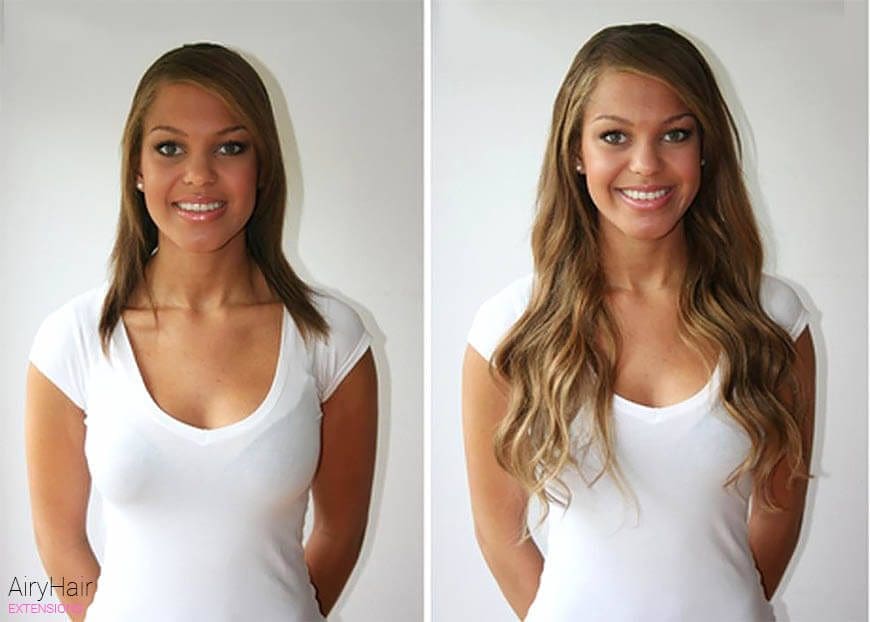 Going from straight brown hair to body wave style creates a stunning result. Especially after you add a few wefts of clip-in hair extension highlights. You don't even need much to achieve this look. Either dip-dye some of the extra strands you got or get a blend of mixed colors.
Also, the long hair helps to draw attention to the middle area. If you like to use all that mother nature has given to you, it's great for job interviews!
2
Transforming from Straight Brunette Hair to Curls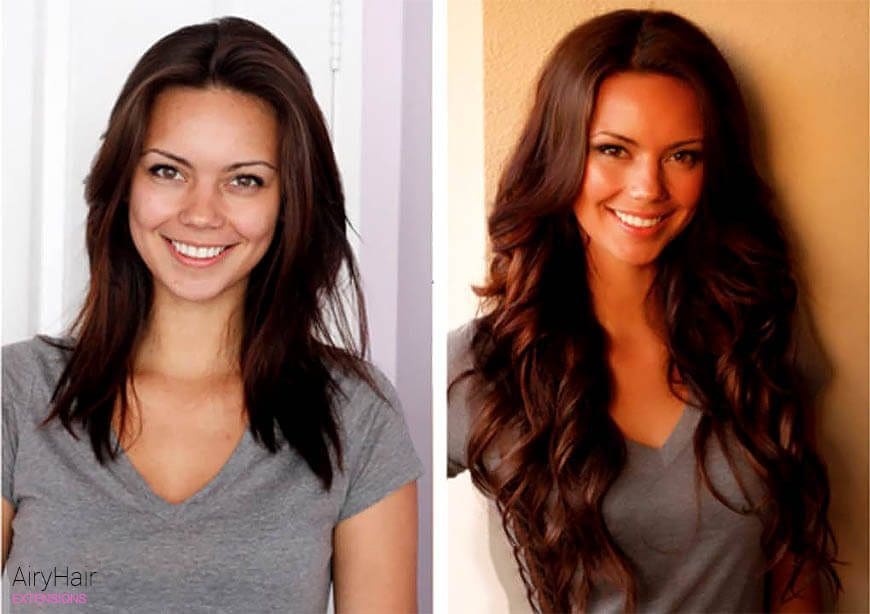 Another beautiful photo of before and after images. This model went from short hair to long locks and textured too! Again, look how much better she looks with the extension. It's incredible what a piece of extra extensions can do to one's beauty, confidence, and other factors.
Even her skin is glowing!
3
Blond Hair Extensions Before and After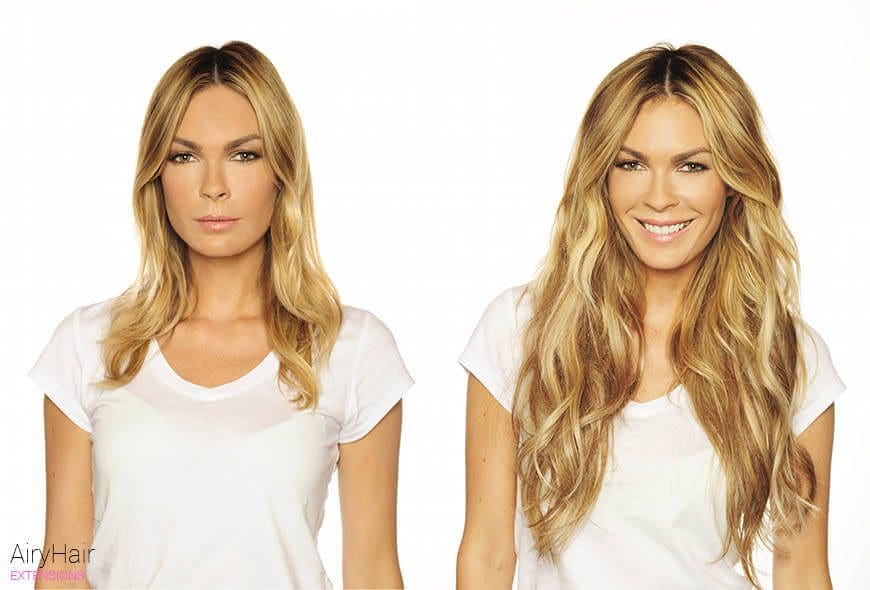 There are no limits when it comes to length. On the left, with short to medium hair, this beautiful lady looks stunning already. However, the after pictures are out of this world. These appear to be 28" or even 30" hair extensions that have been curled.
It's important to remember that curls reduce the length of wefts. That's because manufacturers measure hair while straight.
4
Short Hair Transformation with Extensions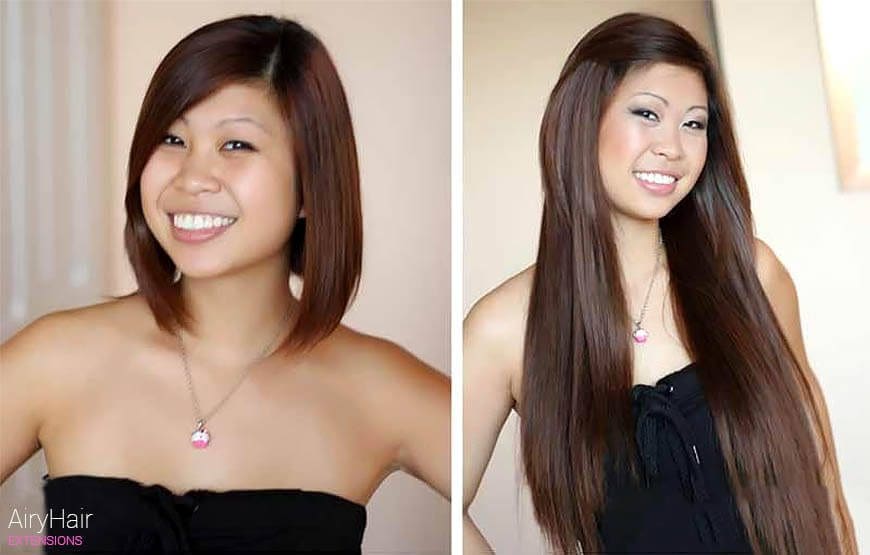 The happy Asian brunette is another of many happy women that have discovered hair extensions. Her stunning smile, angelic face, and beautiful teeth are model-worthy.
Ditching the boring bob cut that suits librarian workers and going for the mermaid look. We cannot believe how good the result is.
5
Tape-In Hair Extensions Before and After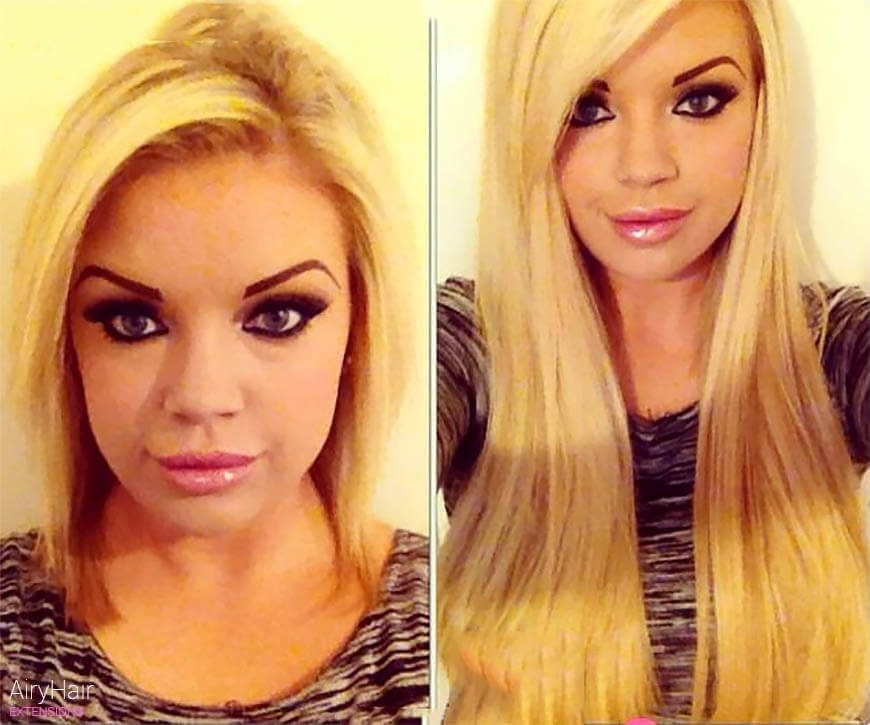 It does not matter much what type of attachment method you chose, but tape-ins work great. The living proof is the gorgeous model that has had her hair "fixed." Not only can you improve your confidence and appeal, but the sheer number of hairstyle options that are unlocked… That alone is worth the extra one-time investment.
What do you think?
6
Results of Bonded Hair Extensions on Short Hair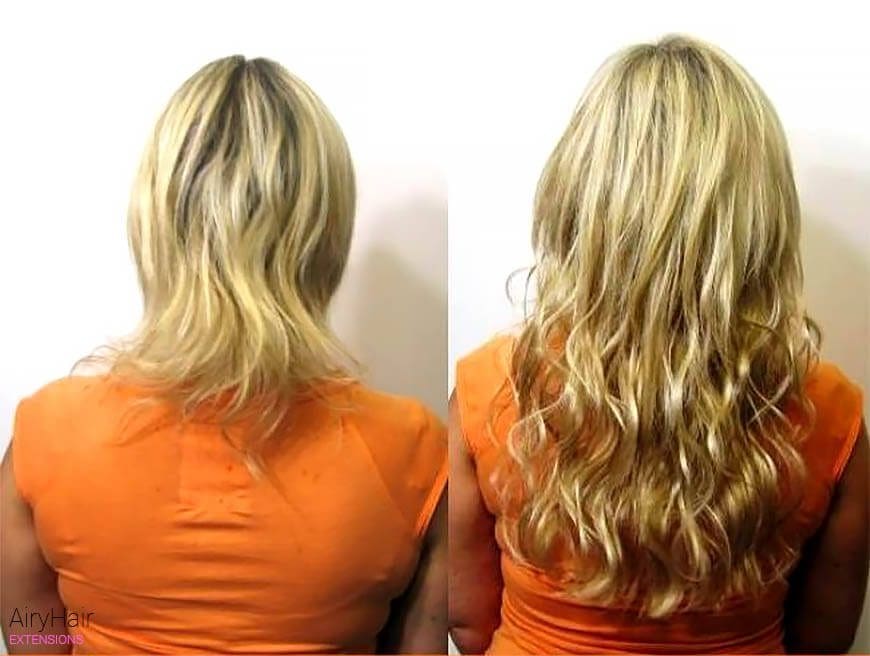 It helps to have the same clothing on before and after pictures, and this is a key example. Dear ladies, don't forget to maintain your dyed hair, or things will go out of control. Combining black and blond hair, this lucky woman got to try keratin hair extensions treatment.
There you have hundreds of strands that are easily attached to one's hair. The result you can see on the right.
7
Incredible Short Hair Transformation with Hair Extensions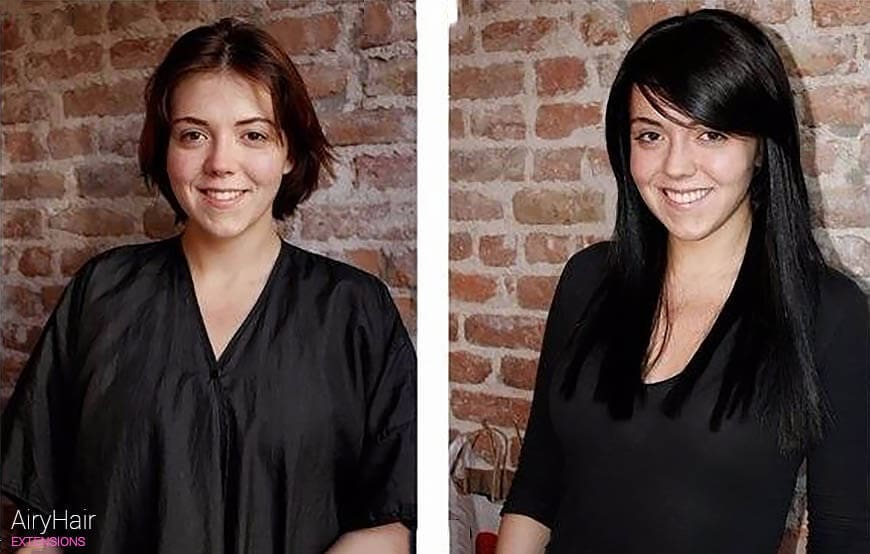 The drastic change here is undeniable. With the help of micro ring loop hair extensions, this gorgeous woman looks like a super-diva on the right. That's the "after result" that we could not help but show.
You have much more defined face lines, jaw, and other beauty-popping features. It's nothing short of a miracle what extensions can do to women with short or medium-length hairstyles.
8
Fixing Thin and Medium Length Hair with Hair Extensions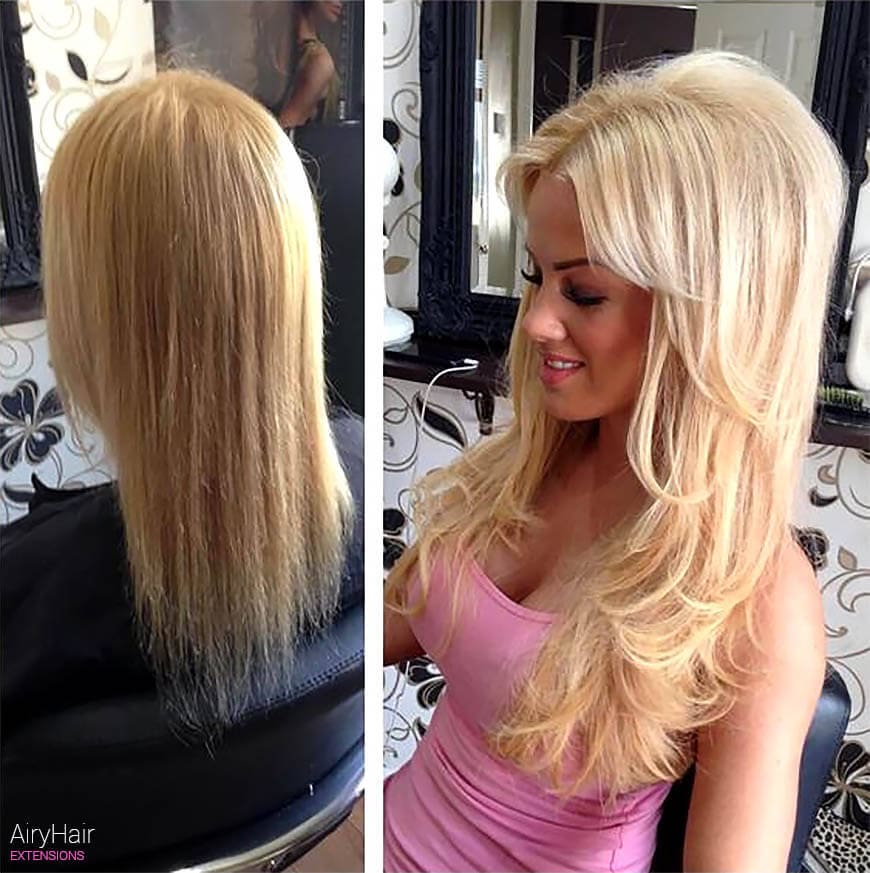 With so many before and after photos, we want to reveal the other benefits of hair extensions. It's not all about enhancing the looks! Like going from short to long hair or increasing the length of medium hair. At least not by definition.
With what appears to be damaged hair, we can fix thin ends with hair extensions. Even if it's a few inches or nothing extra, thin ends can be a result of the past.
9
Brunette Extensions Transformation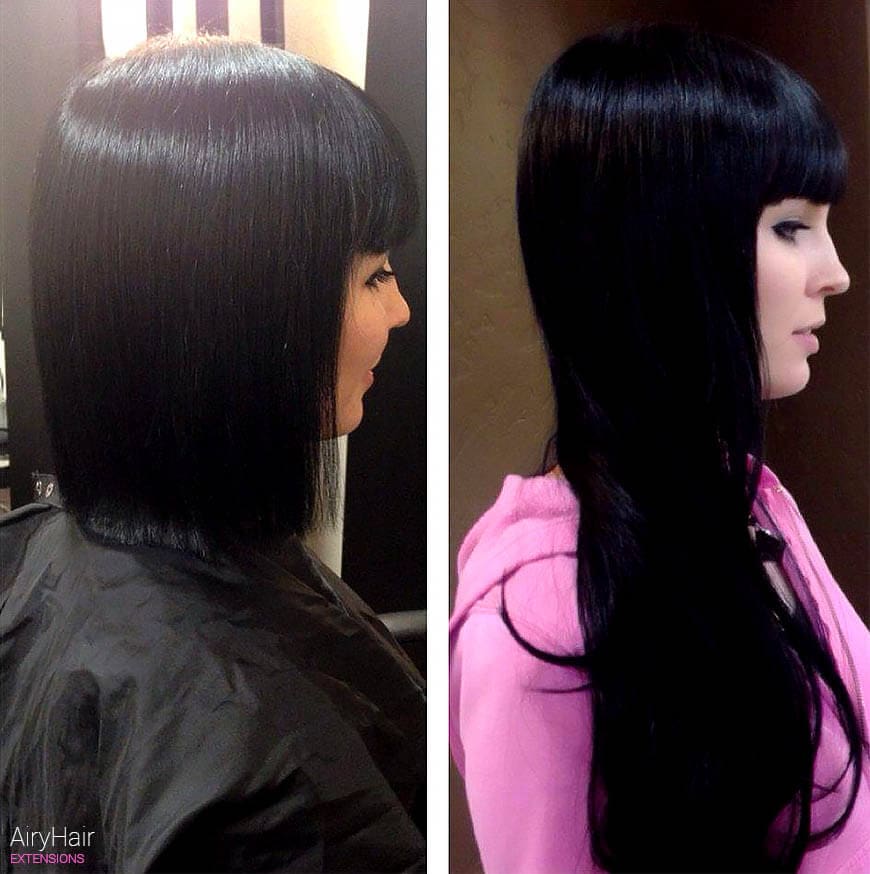 Every single time we look at this photo, it just leaves everyone speechless. Sure, it helps to be skinny and insanely beautiful already, but the after-result is top. While we can't say for a fact that there are no examples in the world where extensions ruin the look, it can be true. At least if you attach them properly, with the help of a hair specialist.
Black hair on pale skin makes the whole transformation even more apparent.
10
Extensions Before and After on Medium Hair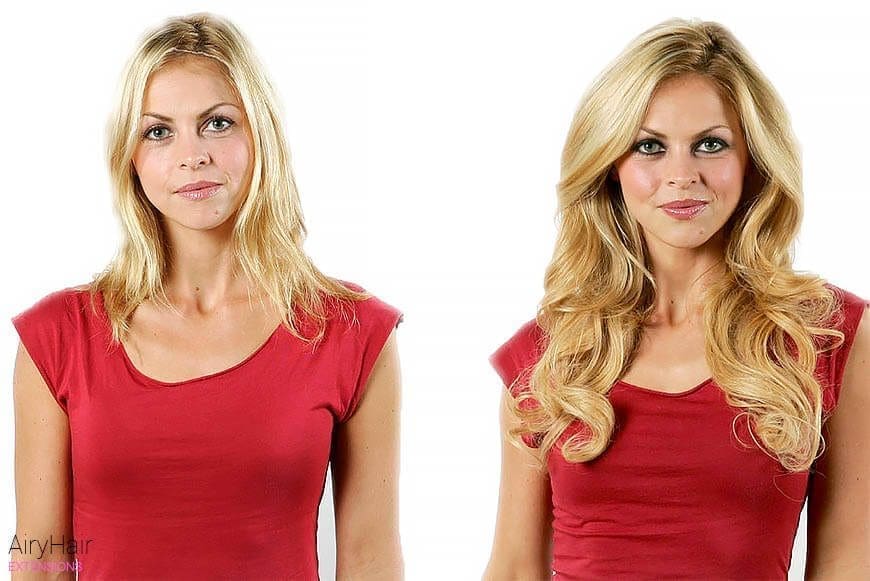 Like the other before and after pictures on medium hair, the results speak for themselves. To give your look that extra wow kick, curl your hair! It's not the question of whether she looks better on the right, but how much better.
I'd say it's like tenfold! Another successful transformation with the help of hair extensions.
11
Ombre Before and After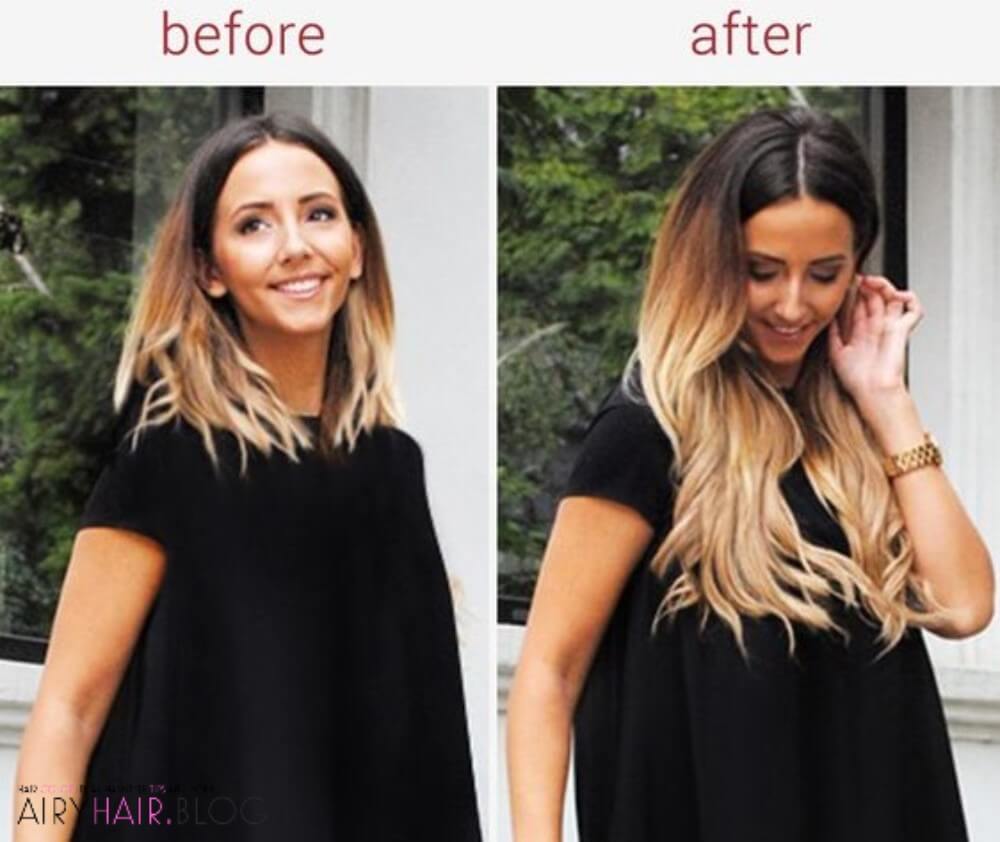 Here's an example, which goes to prove that you can improve ombre hairstyles too. If you color-match tone, the look can go a long way. The before picture on the left shows a wild look, and the one on the right leaves us speechless.
Girls, you need to try these hairstyles, even if you already have long hair.
12
Extremely Short Hair After Hair Extensions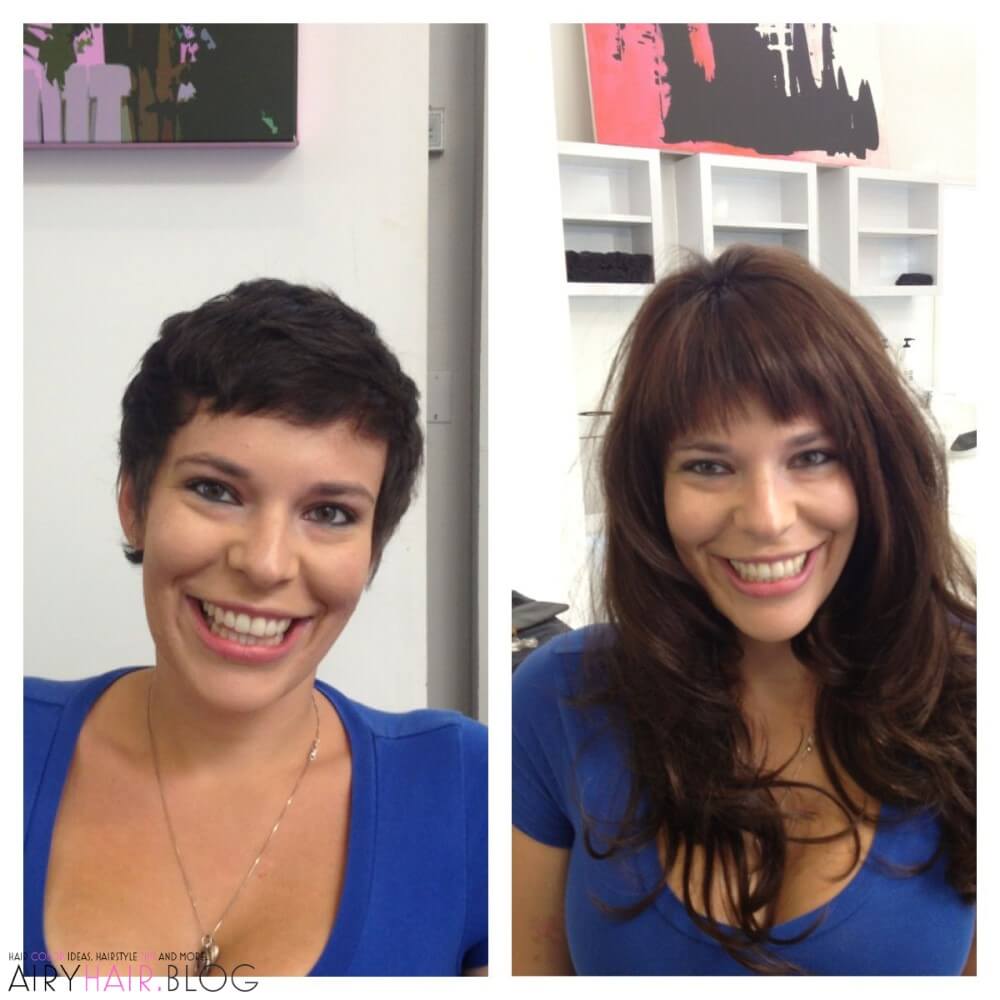 This one is a no-contest! Not only does she look much younger with hair extensions, but the slightly lighter tone improves her facial features too. It's all about the balance, they say. However, sometimes what you need is more volume.
Here's one of the best examples of hair extensions, going from very short hair to this…
13
Hair Extensions on Short Hair, Before and After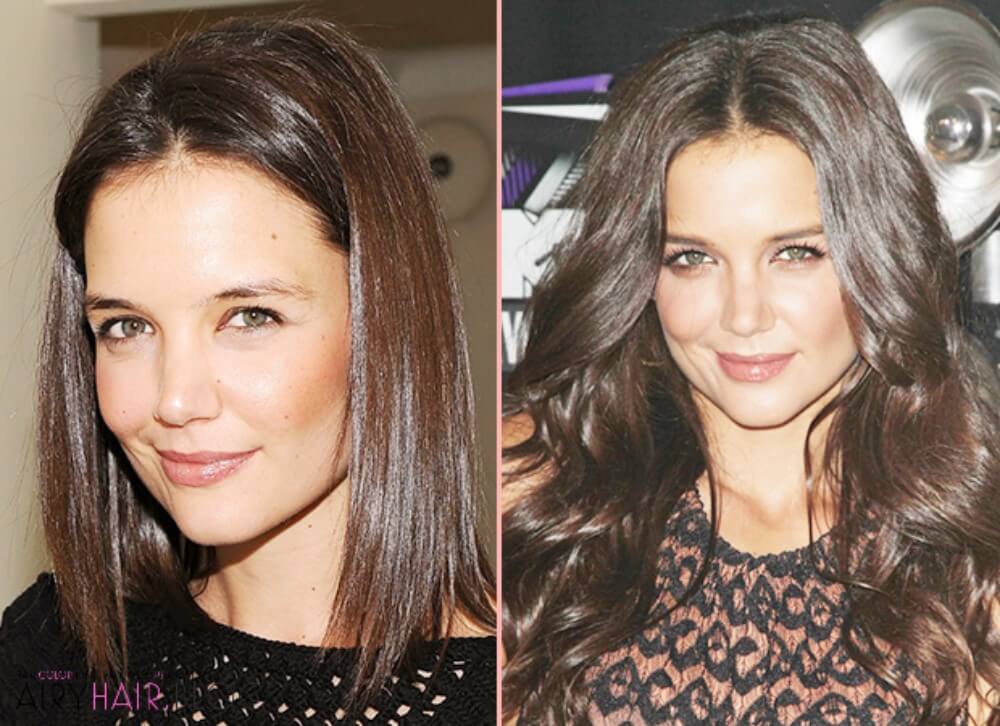 Let's admit it; she looks beautiful in the before photo already. It has that smug look, clean skin, and wrinkles that appear in the moment of a smile. What about the after-result thought? It's like we are looking at a different person.
Do you still need to find reasons to try hair extensions?
14
Phenomenal Hair Extensions After Result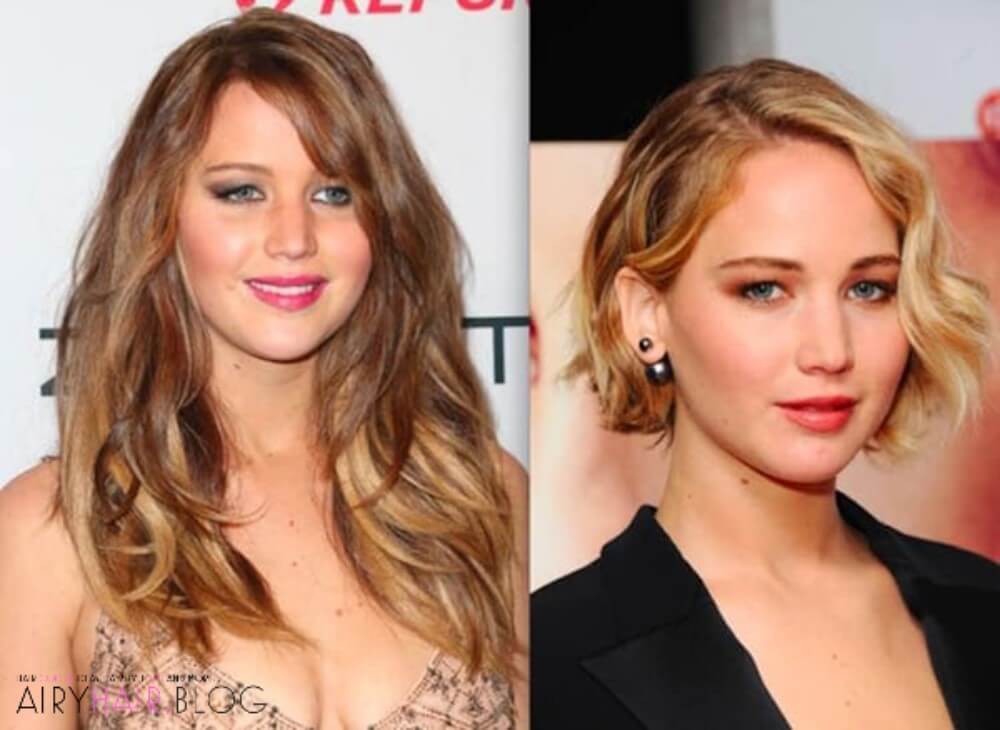 You don't have to rock the IQ of 200 to understand that the after result is on the left. Would you go from long locks to those on the right photo? Thankfully, no one must!
Just a stunning transformation, and all thanks to hair extensions. Going from a short hairstyle to flamboyant locks has never been so easy.
15
Hair Extensions, Before and After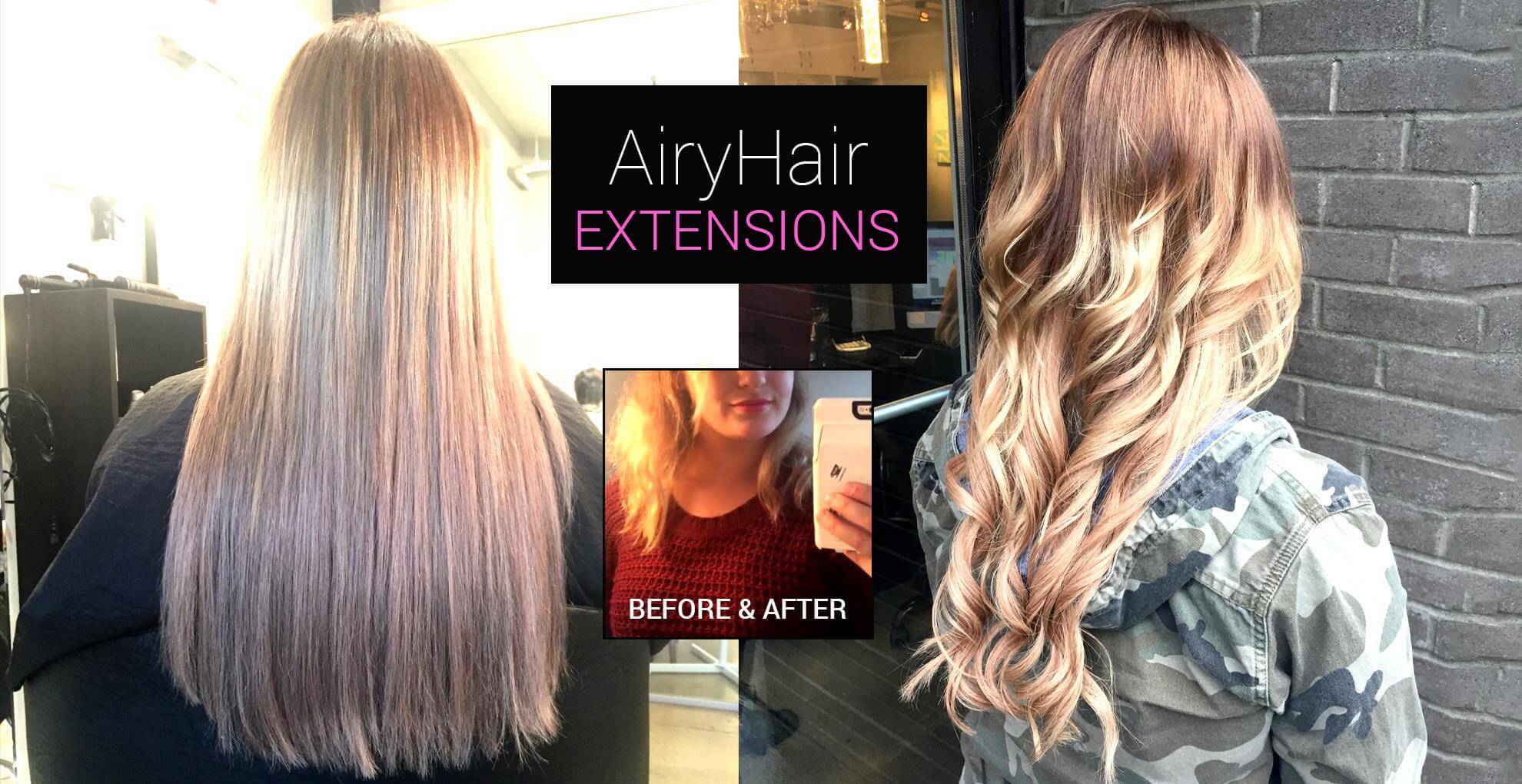 If your blonde hair is not that long and it lacks length and fullness, these beautiful blonde extensions are perfect. You can add the desired length, and you can see how it can boost the overall look and make it look impeccable.
P.S. We are doing a blowout sale right now where not only do you get your extensions delivered for free but get them for half the price as well! Visit AiryHair and get sexy.
Enhanced and Hosted by AiryHair Team.
Picture Sources: Pinterest
What's your favorite transformation?