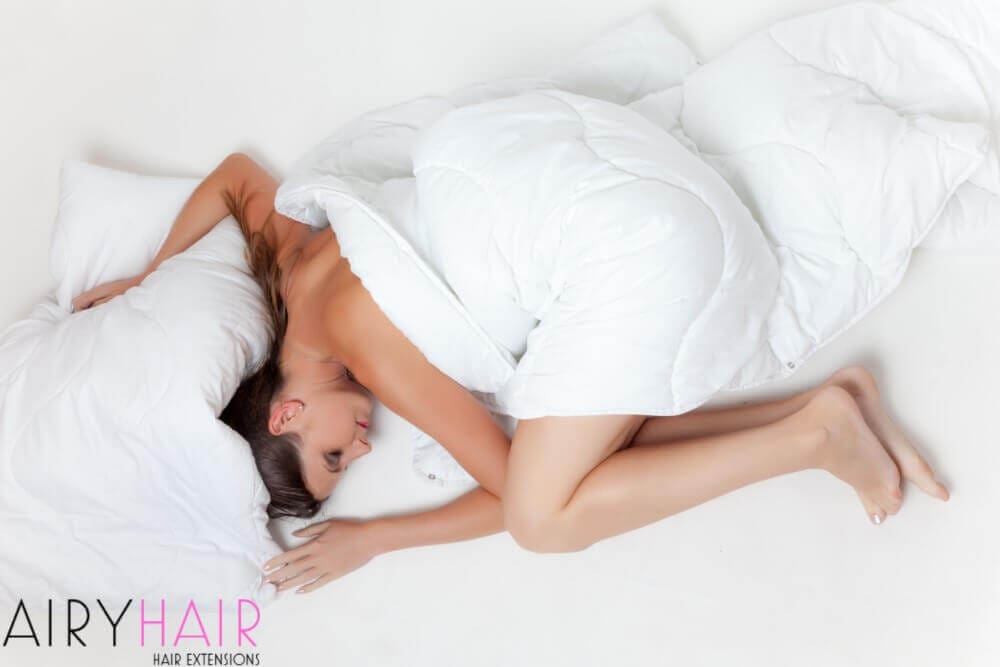 This article will show you different methods you can use when sleeping with your extensions in. This is for the people that have permanent extensions like keratin bond, cold fusion, sew-in or anything like that, that requires you to sleep with your hair extensions in. It's important to note that before you go to sleep, you have to comb out all the tangles from your hair. If you have a lot of tangles, use a leave-in conditioner or detangler to carefully comb them out so that you don't rip any of your extensions out. The reason why you shouldn't go to bed with loose hair extensions is that you'll wake up with a lot of tangles in the morning. When you're lying down and you roll around in your sleep, the hair rubs together and tangles and wraps around each other. So you want to avoid that because you'll spend less time in the morning dealing with it and also sleeping with loose hair can permanently damage your hair extensions over time and cause many problems like falling out or breakage of the extensions. So here you can learn how to sleep with your hair extensions.

Braid Your Hair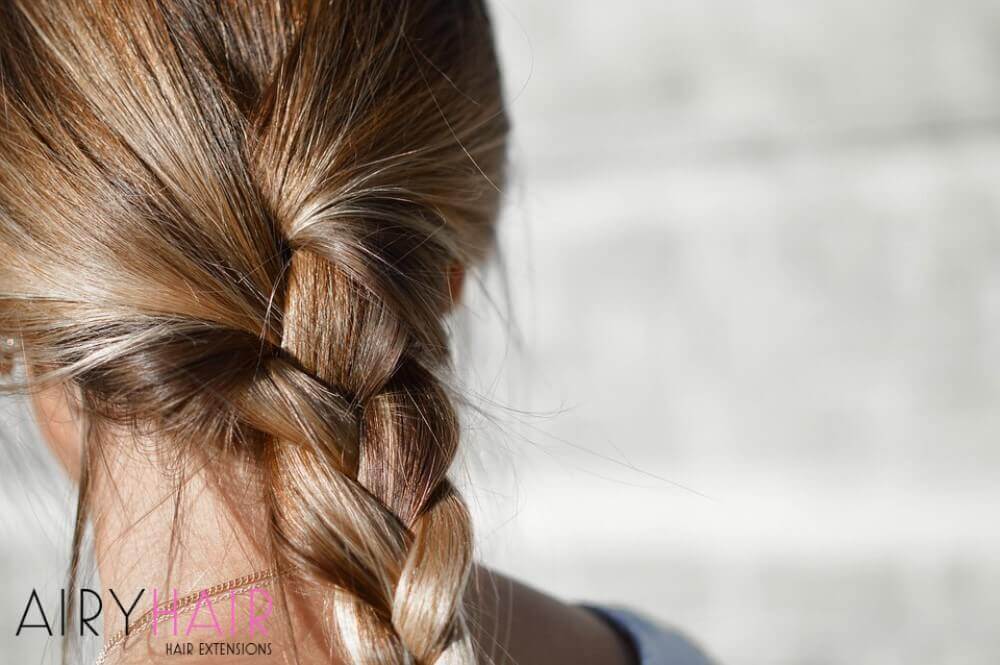 The first and the easiest method is simply braiding your hair. This is very important because you don't want to tangle up your hair extensions while you're sleeping because that can make a huge mess and permanently damage your extensions. You can use two simple three-strand braids, or one at the back of your head. And the tighter the braids, the tighter the wave you'll get in the morning. So if you sleep with loose braids, you can get a nice loose wave in the morning. So this method can also style your hair and create awesome waves besides protecting your hair extensions.
Wrap Your Hair In A Silk Scarf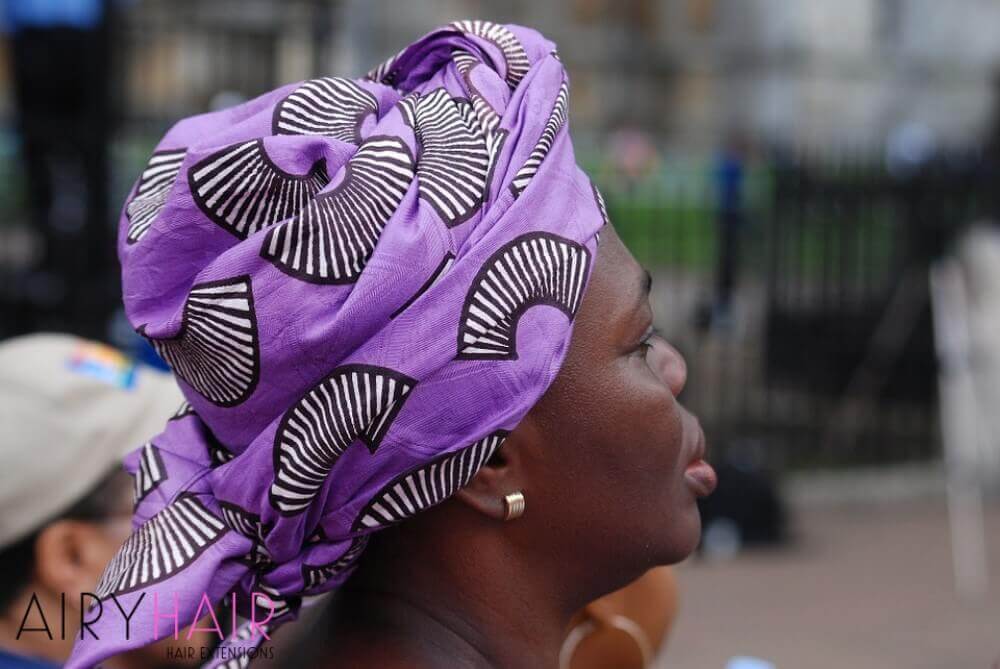 If you don't want to have wavy hair when you wake up and you want to wake up with straight hair, you can wrap your hair with a silk scarf. You want to make sure it's a silk scarf, not a cotton scarf for example because cotton absorbs the moisture from your hair while silk and satin doesn't. That's why it's recommended that you sleep with a silk or satin pillow versus a cotton pillow because cotton pillows promote breakage and absorb moisture from your hair which you don't want. So simply wrap your hair in a silk or satin scarf, making sure it will stay tight overnight. Try what works best for you but he easiest way to do it is to brush your hair and literally wrap it around your head and bobby pin it along the way. Then fold your scarf to make a triangle and wrap it around your head, tying it at the back.
After you've tied your scarf, you can carefully take out the bobby pins from your hair because they can be uncomfortable during sleep. Now you can bring the edges of the scarf to the top of your head and tie it there one more time. This is a really comfortable method because you don't have hair everywhere. But keep in mind that this method works best if you have sew-in extensions or lock and stitch extensions. If you have individual keratin bonded extensions or cold fusion this method may not work as well because it can pull on the individual bonds a little bit and that can cause breakage. Wrapping your hair around your head adds pressure to the bonds and that could damage your hair extensions.
A Sleep Cap
You can also use a sleep cap and of course, make sure it's not made out of cotton, use silk or satin. This method also works with sew-in extensions and keratin bonds because you don't have to wrap your hair around your head, you can simply place it inside the sleep cap. You can also braid your hair and put the sleep cap on top of it.
Make A Bun or a Pony Tail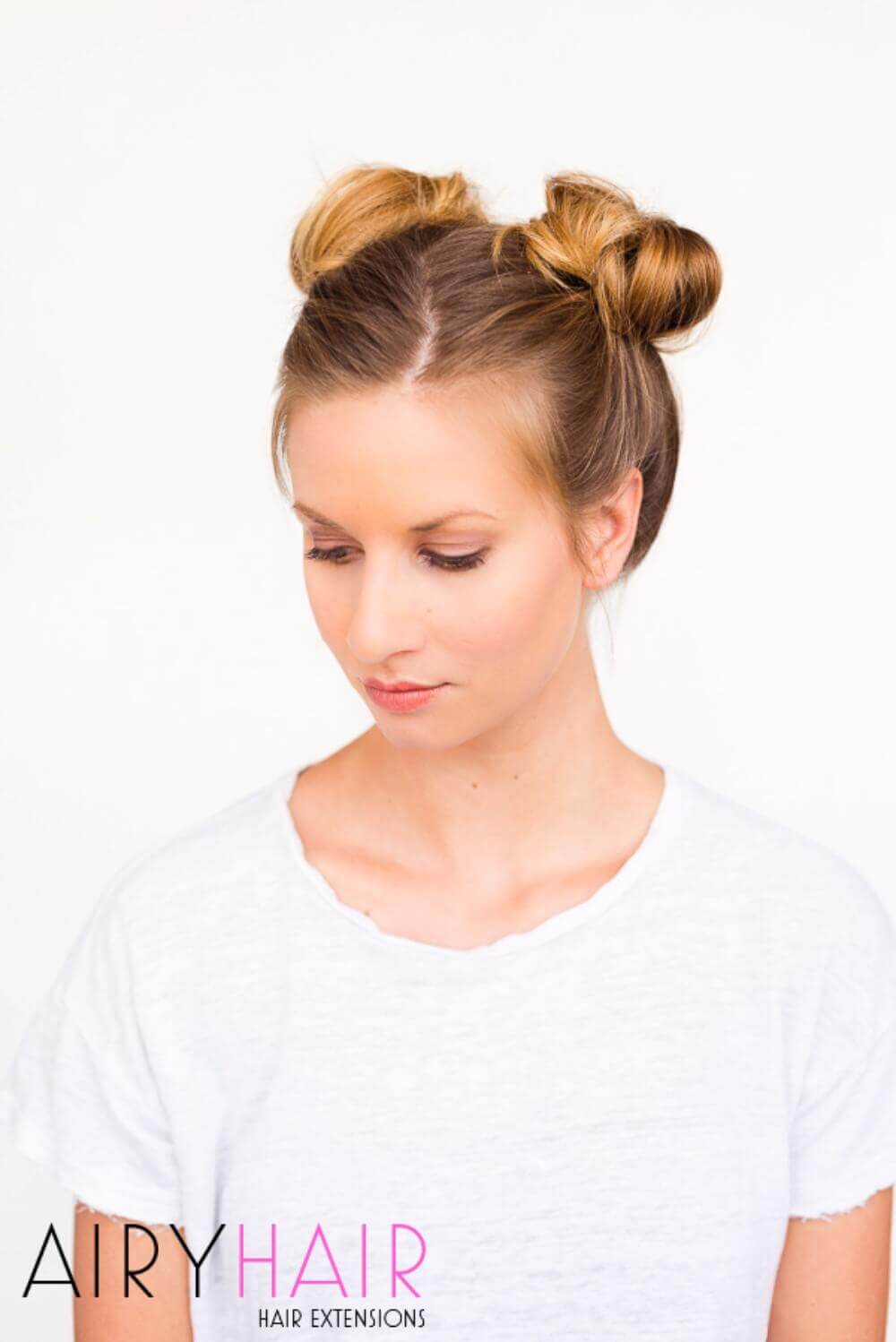 If you want to wake up with curly hair, you can make a bun or two buns on each side. You simply twist your hair in a bun and secure it and when you wake up, you'll have nice curls. And the buns keep your hair in place while you sleep and prevent it from tangling or damaging the extensions. So this is a really simple method you can use and also get awesome curls.