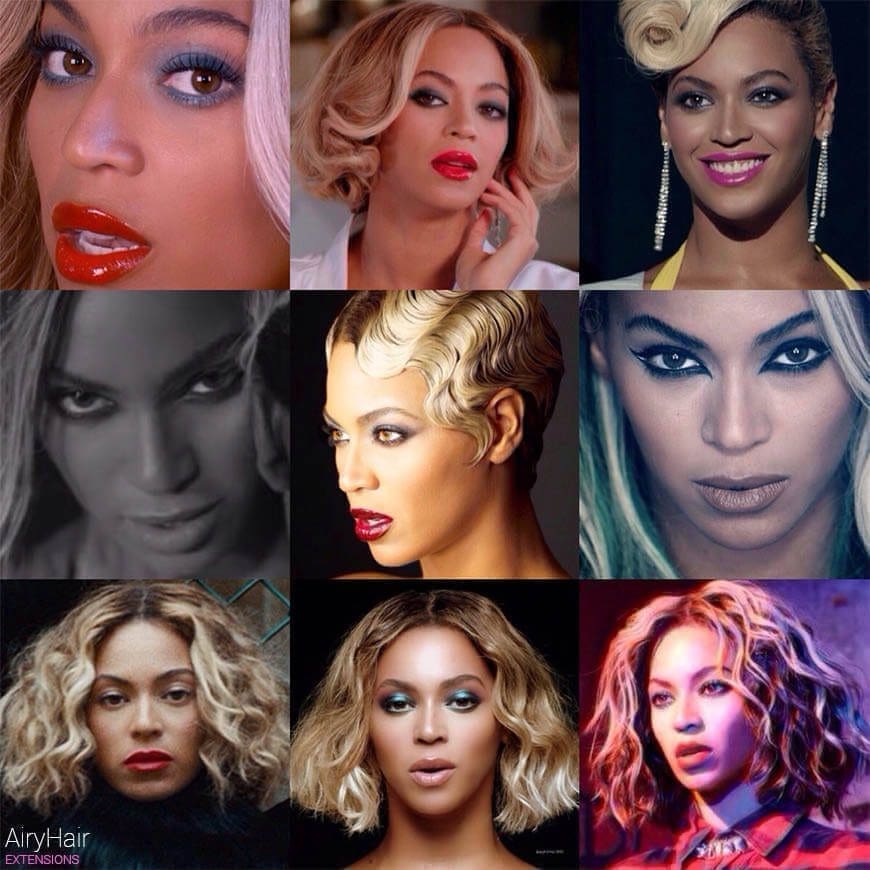 If you are a big fan of Beyoncé or have simply seen her appearance more than once, then it becomes pretty obvious that Beyoncé does indeed wear hair extensions. However, the real question is: what kind of hair extensions does she exactly wear?
While we can't call her directly (or her stylist), there are definitely some hints that reveal a thing or two about her hair extensions.
Just take a look at the picture above and see if you can notice anything. Not? Then go and watch one of her most popular videos of all time. If you still not sure, don't worry as here is everything that we have learned about the queen of pop.
From what we have seen, Beyoncé mostly wears one type of hair extensions.
What Kind of Hair Extensions Does She Not Wear?
From what we have seen, she is definitely not wearing weave, keratin or tape in hair extensions. As we will explain below, she tends to switch her styles a lot and since both of these are designed for the long term effect, taking them out would be pretty inconvenient.
Clip-in Hair Extensions
If you think about it, Beyoncé tends to change her hair style and looks a lot, and the only convenient way to do so is by using clip-in hair extensions. Since her hair is pretty thick, we would go with heavier remy clip-ins (such as 140-160g).
That's it, the secret has been pretty much revealed, and in case you want to rock the Beyoncé's look as well, hit the link below and get 100% real remy human hair clip-ins below. Free worldwide shipping is our guarantee.
Click here to order clip in hair extensions.
Did you enjoy this post?
For more awesome posts, share, follow us on Facebook and be sure to subscribe! Also, check our inventory for some of the best extensions.
[Picture Sources: 1]