If you are a big fan of Beyoncé or have simply seen her appearance more than once, then it becomes pretty obvious that Beyoncé does indeed wear hair extensions. However, the real question is: what kind of hair extensions does she exactly wear?
While we can't call her directly (or her stylist), some hints reveal a thing or two about her hair extensions.
Just take a look at the picture above and see if you can notice anything. Not? Then go and watch one of her most popular videos of all time. If you are still not sure, don't worry as here is everything that we have learned about the queen of pop.
From what we have seen, Beyoncé mostly wears one type of hair extension.
What Kind of Hair Extensions Does Beyoncé Wear?
From what we have seen, she is not wearing weaves, keratin, or tape-in hair extensions. As we will explain below, she tends to switch her styles a lot and since both of these are designed for the long-term effect, taking them out would be pretty inconvenient.
Clip-in Hair Extensions
If you think about it, Beyoncé tends to change her hairstyle and looks a lot, and the only convenient way to do so is by using clip-in hair extensions. Since her hair is pretty thick, we would go with heavier Remy clip-ins (such as 140-160g).
That's it, the secret has been pretty much revealed, and in case you want to rock the Beyoncé's look as well, hit the link below and get 100% real Remy human hair clip-ins below. Free worldwide shipping is our guarantee.
Click here to order clip in hair extensions.
What Kind of Hair Extensions Do Black Celebrities Wear?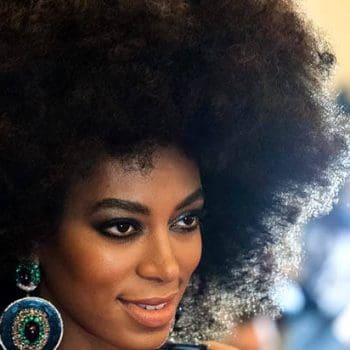 There are plenty of black celebrities out there and a good majority of them do wear hair extensions, at least from time to time. For some, however, it became a part of their lifestyle and just the way they are.
We have already covered Beyoncé's hair extensions but as far as the general rule of thumb goes, this is what black celebrities prefer when it comes to hair extensions.
If you don't want to read the article on her, here is a spoiler alert for you: she is most likely using the clip in hair extensions. We did come to this conclusion after investigating the way her hair flows and moves during live shows.
It is also important to note that this is not a conclusion that is 100% certain. In addition to that, she can always switch styles and attachment types. Still, if you are new to the world of hair extensions then we would recommend going with the clip-ins as they are rather easy to attach, remove and take care of.
For the more advanced solution, check the wefts or even go for something crazy, like keratin hair extensions. These are semi-permanent locks that flow nicely and move independently from one another.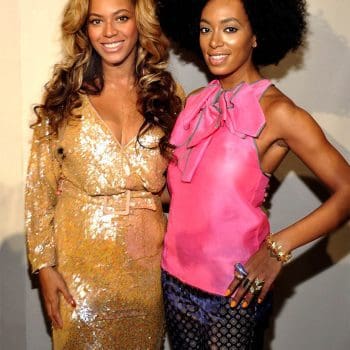 Since most of the African American hair is thick and healthy, the best choice is hair wefts/weaves. Of course, it does not mean that these celebrities don't wear clip-ins, tape-ins, or any other type of hair extensions, but since we are trying to generalize and talk about them all, hair weaves are what we go with.
However, there are different types of hair wefts, from Indian to Asian and European. As we mentioned earlier, since African American hair is on a thicker side, the most suitable type of wefts would be Brazilian.
Hopefully, that satisfies your curiosity! Now, if you are wondering, where exactly can you buy Brazilian wefts / weaves (or any type of extensions), you are at a right place as AiryHair sells them all!