Every one of us likes to take care of our hair, it's an important part of our look, so we try different hairstyles, different hair colors, and of course cool hair accessories. Hair accessories are a great way to do add something cool to our hair that will make it seem more interesting. Although hair and head accessories are most often used for a special occasion like a wedding, or even a night out, they have become a part of our everyday life. Hair accessories are also a great way to show our personality and individuality. Of course, there are millions of hair accessories to choose from so everyone can find something that they like. But some people simply take it a step too far. There are so many bizarre and weird hair accessories that you wonder who's crazier – the people who make that product or the people who actually wear it? Either way, take a look at these bizarrely weird hair accessories you can actually buy online.


#1 Repurposing Barbie Dolls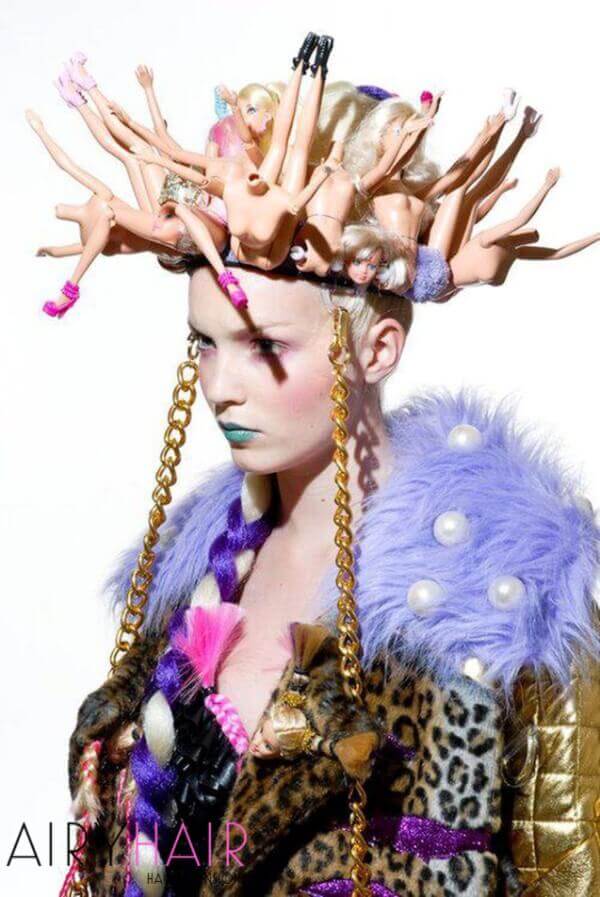 Barbie doll was one of our favorite toys when we were growing up, but who would've thought that Barbie dolls can be used as a weird headpiece?
#2 Playing the Violin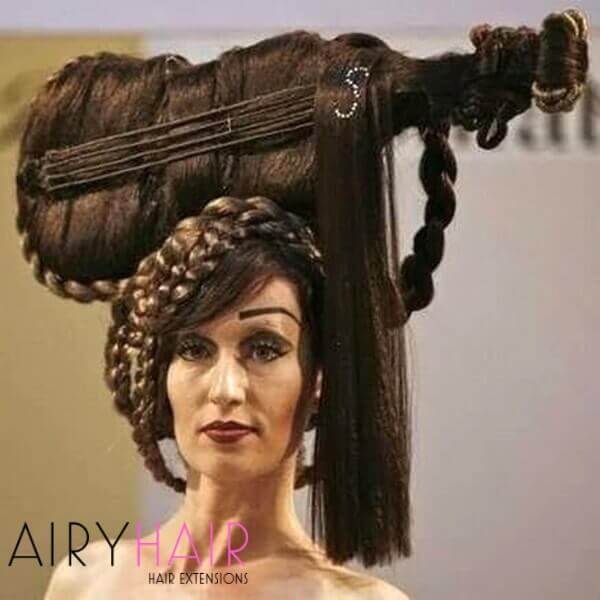 There are many weird hairstyles, but actually making a violin out of hair? I think that falls into the category of "too much."
#3 Stealing From The Bird's Nest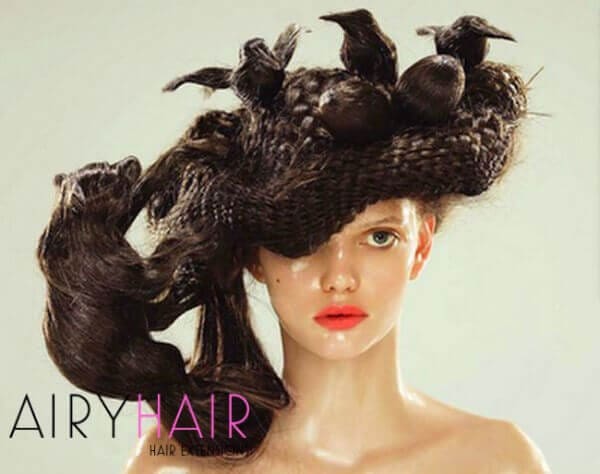 This is another weird hairpiece and it's really bizarre. Having in mind that this was made out hair, the details and the artistry is amazing, but the taste levels are questionable.
#4 Recycling Bottle Caps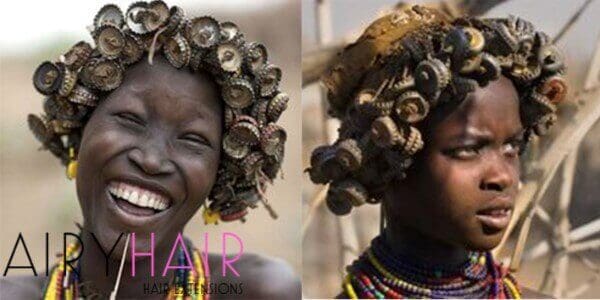 The Dassanech tribe in Omo Valley, South Ethiopia are recycling bottle caps and using it as hair accessories. Although it is a bit weird, it's actually a great way to take care of the environment and create jewelry.
#5 Alien Tentacles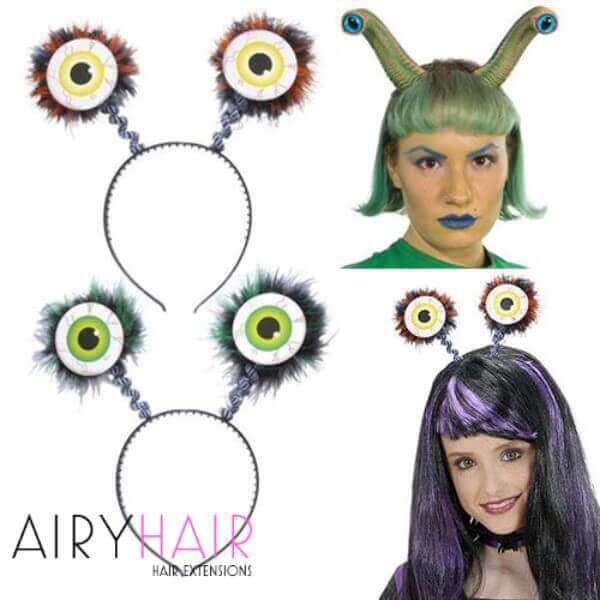 This is probably a Halloween costume but the alien tentacles are just a little bit weird and creepy.
#6 Insects Crawling Your Hair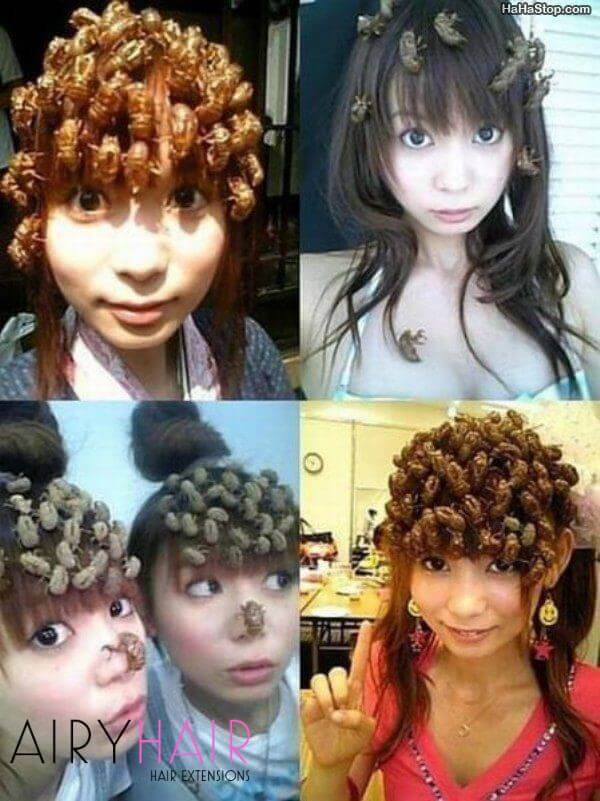 Why would anybody want to look like they have gross insects crawling on their head? Well, I guess some people do.
#7 Cat Headband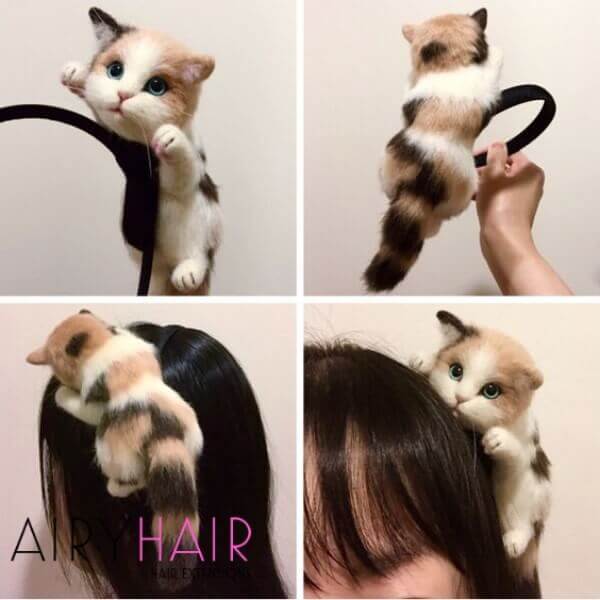 We all know some people really love cats, but actually wearing a fake cat on your head is something only cat ladies would consider.
#8 Clocks Everywhere!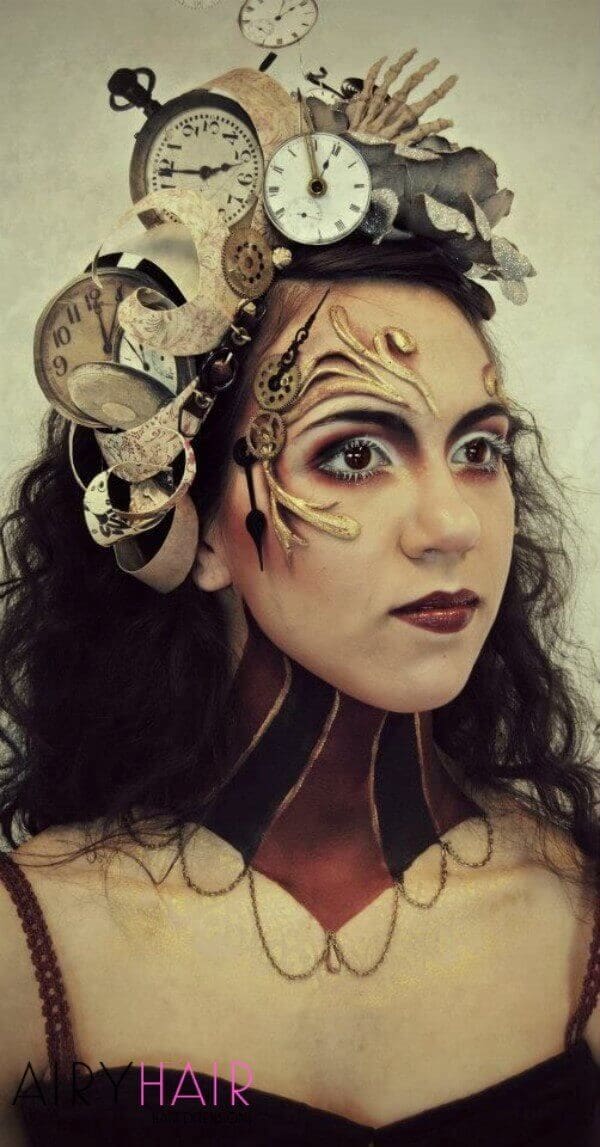 This head piece is probably inspired by a steampunk style and it's centered around clocks! This girl must be really obsessed with time and at least she'll never be late.
#9 Eyeball Bows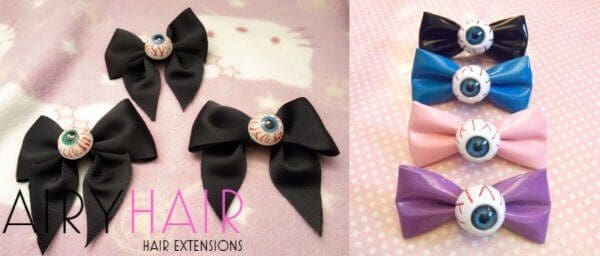 These eyeball bows are a combination of cute and creepy and they actually look kind of cool.
#10 Two-faced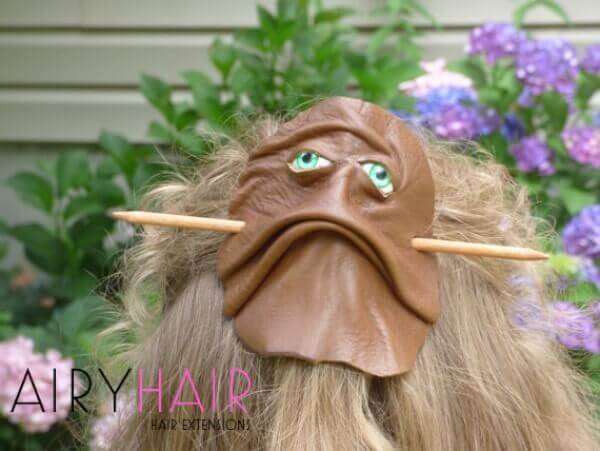 This is one of the most bizarre things I've ever seen.
#11 Flies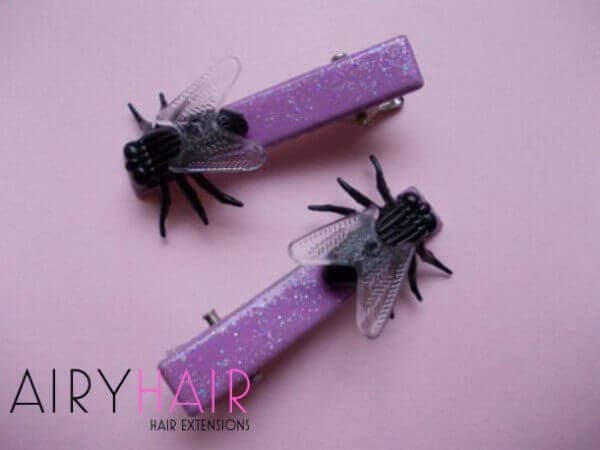 Well, if you like bugs and insects, like many people obviously do, this is a great accessory that will make it look as though you have flies on your head.
#12 Growing Plants On Your Head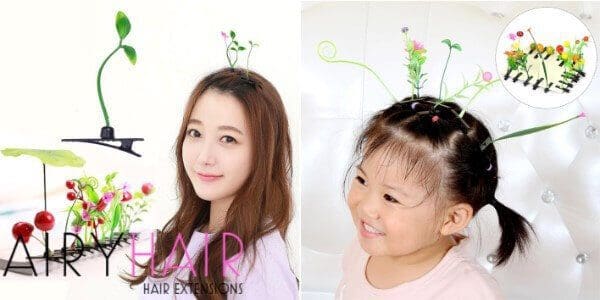 This weird hair accessory makes it look as though you have plants and sprouts growing from your head. I have to admit, they look a pretty cute, but it's still very strange.
#13 Fries and Ketchup On Your Hair, Anyone?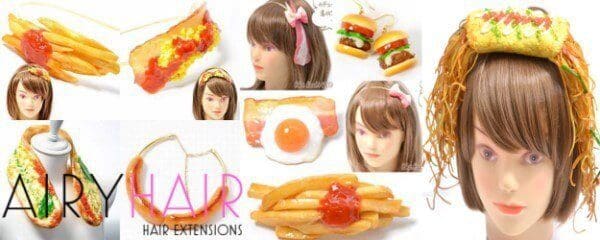 This bizarre hair accessory really makes you think who thought that it would be a good idea to make fake fast food that you put on your actual head?
#14 Party Glowsticks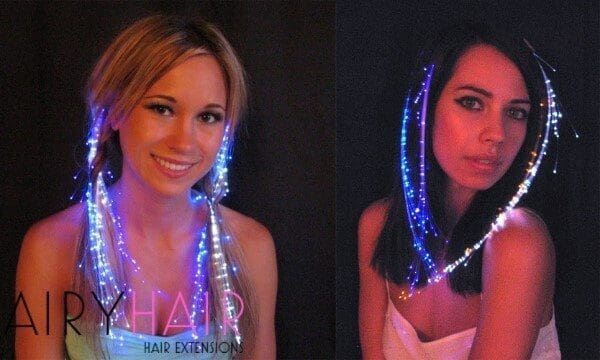 Glowsticks are a must if you're going to a party, but putting them on your hair? Well, although it's weird, it actually looks pretty cool. This idea was also covered in our top Facebook hairstyles post.
#15 Harajuku Style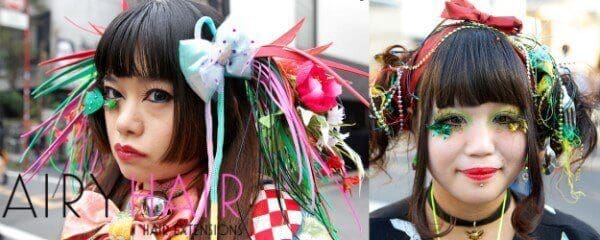 These Harajuku girls really like colorful and weird hair accessories and it's their signature style.
#16 Kawaii Style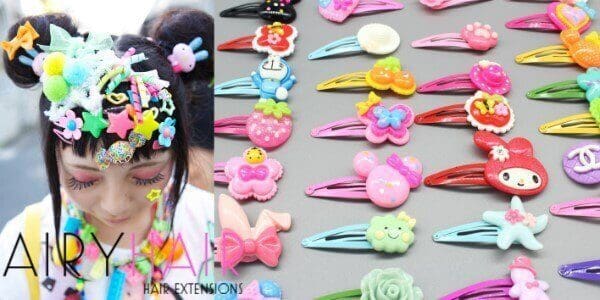 Japan is definitely the place where many of these weird accessories come from. This is Kawaii style and it's famous for its cool hair accessories.
#17 Barbie Legs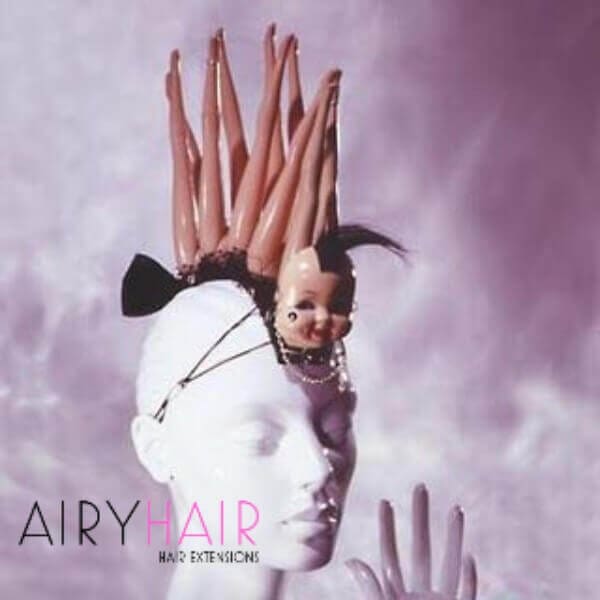 This is another strange use of Barbie dolls for bizarre headpieces, maybe it's a trend?
#18 Octopus Tentacles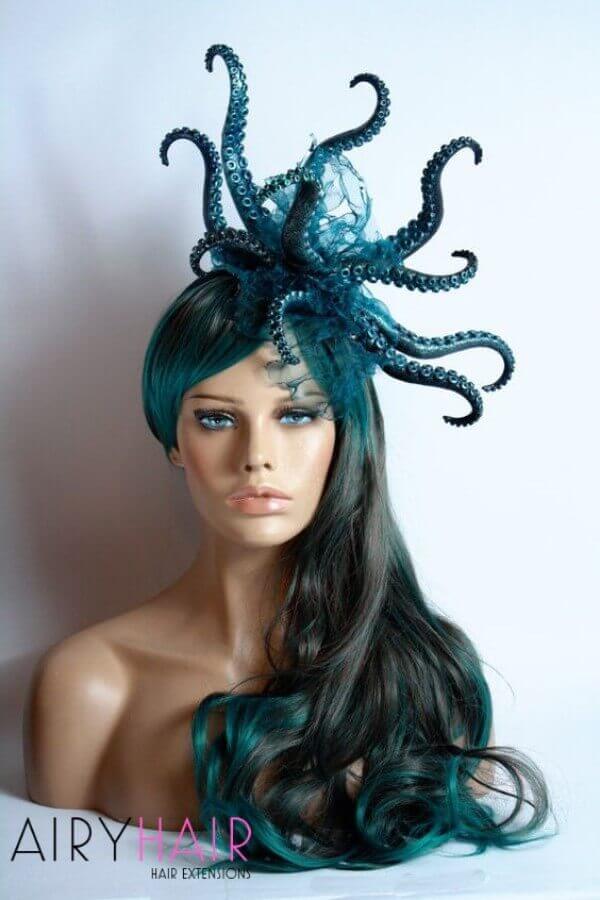 You must really like sea creatures to wear this weird octopus on your head.
#19 Taxidermy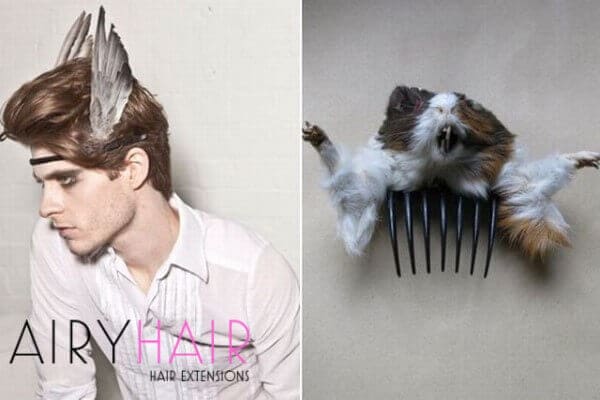 Taxidermy is bizarre and weird in and of itself, but making hair accessories from dead animals is really strange.