Change of season should always come with a change in fashion, persona, and hairdo. This winter, innovative hair colors are taking effect in the fashion world, and even though they appear fanatical, the style statement it appeals to, makes the choice viable and tempting. So, if you are looking for an alteration in the hair tinge this season, make sure to check out these inventive combinations.
Quick Access
The "bronde" hair color trend is this season's newest delight. From rich brunettes to bubbly blondes, indulge in some chocolaty treats this fall, with the yummiest hair colors around.
Here are our top 10 from a tasty selection, ranging from the smoothest dark chocolate shades to the whitest creamiest tones, which are bound to get your taste buds going.
Choose from The Ultimate Dark Chocolate, Mocha, Toffee Surprise, Nutty Nutella, Gingerbread, Caramel Swirls, Vanilla Essence, Strawberries and Cream, Buttercream and White Frosting.
1. The Ultimate Dark Chocolate Color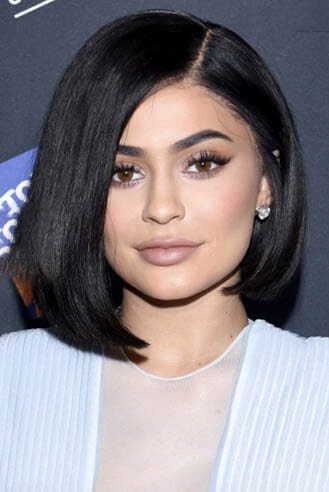 Indulge in your darkest fantasies with this trendy autumn hair color, which is perfect through winter too. Kylie Jenner is rocking this sleek, dark, sophisticated look.
2. Mocha Color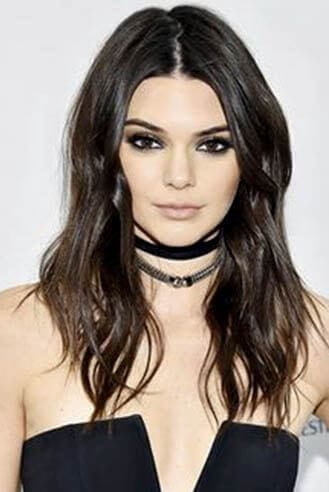 This tasty classic 'Mocha' dark brown is modeled by Kendall Jenner. It's a hot natural shade, whether you're going for a stroll in the park or want to look glamorous for a party.
3. Toffee Surprise Color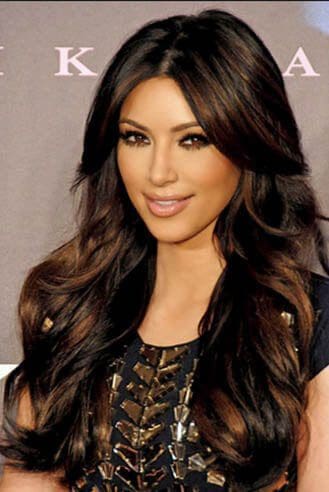 Following her stylish sisters, Kim Kardashian's on trend hair is a dark brown base color, highlighted with golden-chestnut tones, giving a real autumn feel of leaves falling.
4. Nutty Nutella Color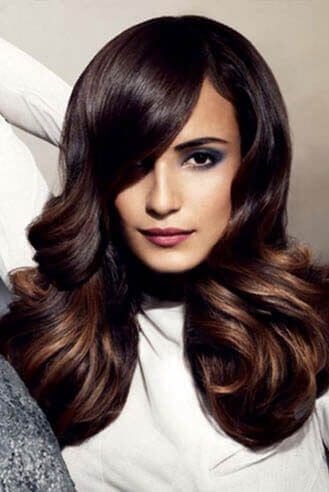 A similar, slightly warmer tone. This luscious Ombré style gives lots of volume and shine.
5. Gingerbread Color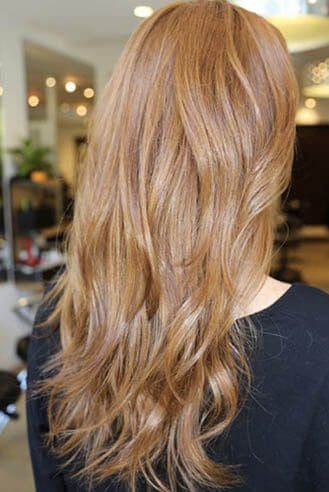 Want to look sweet as a biscuit? Try this golden copper shade.
6. Caramel Swirls Color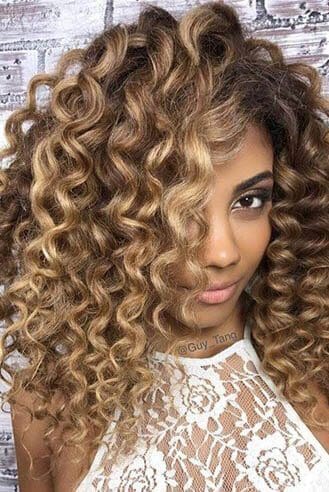 Scrumptious 'Caramel Swirls' look stunning whatever your face shape or skin tone. They look good enough to eat!
7. Vanilla Essence Color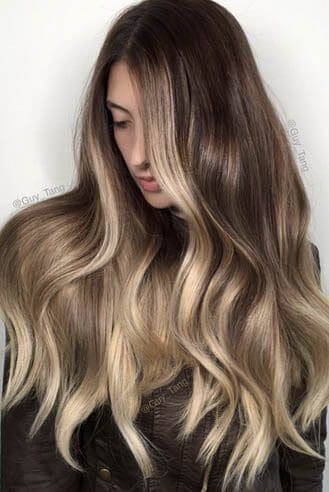 Continuing the Ombre trend and if you want to stand out in the light and the dark, these loose blonde waves are perfect.
8. Strawberries and Cream Color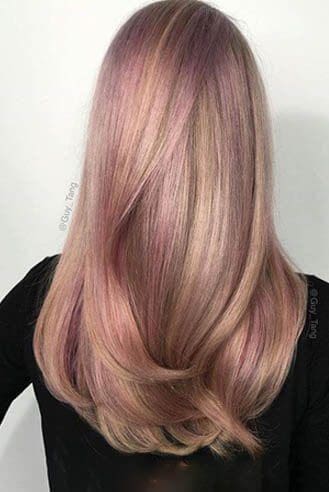 Imagine your favorite white chocolate, with a hint of strawberries in look delicious with this 'Strawberries and cream' style. Hints of red-pink hues through creamy blonde luscious locks.
9. Buttercream Color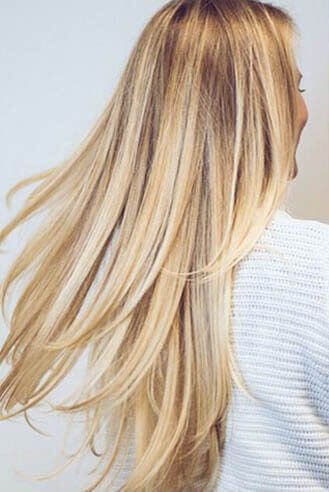 Flashes of platinum blonde over sweet honey tones. Sexy, yet stylish.
10. White Frosting Color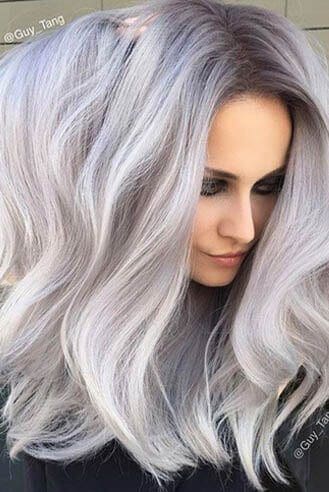 The sweetest, lightest and whitest topping for your hair. Indulge in this heavenly tint.
11. Blond in Contrast with Light Brown Color
Blond has been a common preference for many, but have you ever tried adding light brown hue to the mix? Well, look for something on the fence and you may find that lingering radiance you have been longing for. Take out the kit, pick up the brown highlighter and perk up the layers in perfect contrast with the blond.
12. Chocolate Gold Brunette
This 3-in-1 color combination may sound a bit muddled, but the trivial effect of the rich chocolate shade submerged in the golden locks at the tip of the hair enhances the beauty of the brunette, twofold.
13. Moderate Red & Brown
If you do not like going all-red or all-brown, you can try a mixture of both. This mishmash is also ideal for those who do not enjoy the idea of implementing vivid changes to their hair. When you apply a cozy brown undertone with a shade of red color, both of them come out notably, yet moderate.
14. Platinum Blond
This combo has gained popularity among several blonds who choose to go lighter by a few shades, to get that frosty look. However, this looks much better on someone with a cool skin tone as compared to the one with a warm skin tone.
15. How to Obtain the Look?
Now that you have a general idea of what hairstyles and hair colors will be popular in the coming season, you can either dye your hair or consider a great alternative: colored hair extensions. Just pick from any style and/or color and get the look without damaging your hair.
No matter what the color of your hair is, you shouldn't confine yourself to reflect the same shade throughout the year, especially in a season when even nature changes texture. Glisten up your locks with a wide variety of popular hair colors, this autumn.
Images: Guy Tang, Instagram and Pinterest
1. Coppery Crop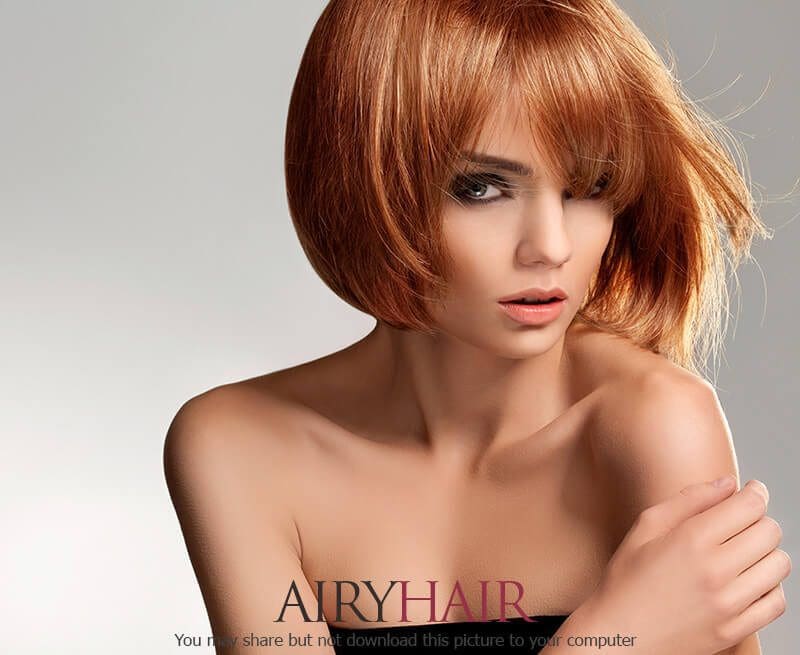 Ideally suitable for a fair skin tone, this mishmash of coppery shade with a crop of brown trace gives a charismatic look to the overall appearance. Make sure to have the hair roots deeply shaded in contrast with the rest of the hair.
2. Plum Brown with Reddish Undertone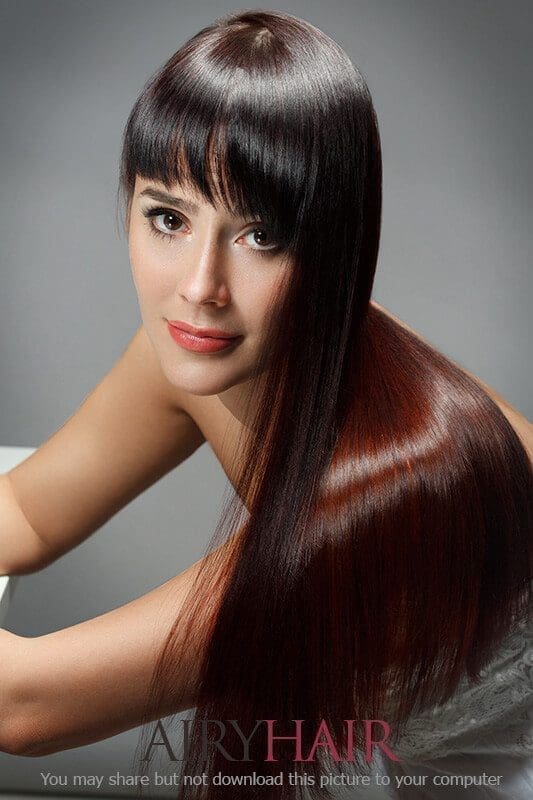 In case you have natural brunette hair and looking for something edgy, yet appealing, then this blend of plum brown with a reddish undertone is the perfect variation you can employ to this sort of color. However, make sure not to overdo it in the hair ends.
3. Dark Brown Cherry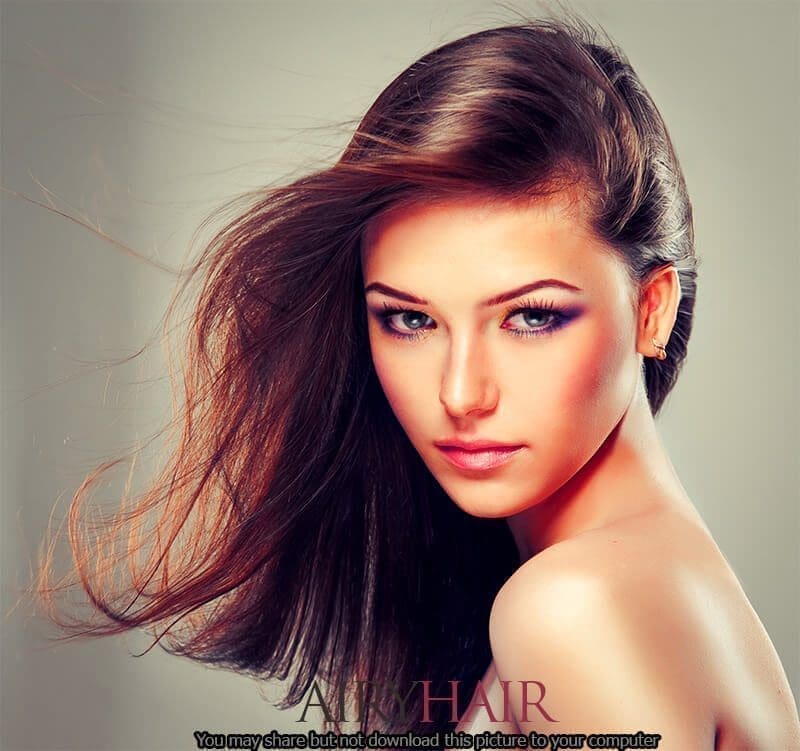 You can call this a more delicate and tepid version of natural black hair, and what better season than winter, to give it a go. Go a hue or two darker with the edges dipped in burgundy, such that the locks look like one piece of cherry topping.
4. Ombre Auburn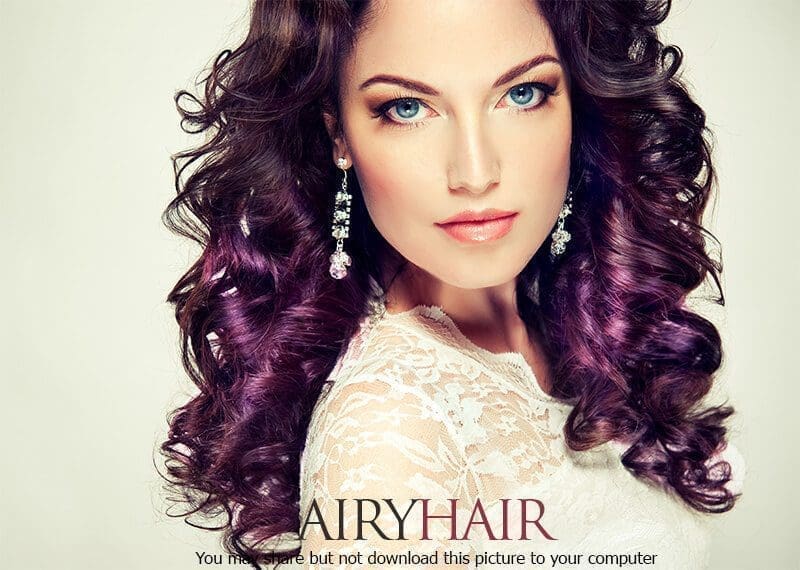 The ombre craze is not going down any soon and there ain't any particular season for the same. Shade all of your hair in a darkish brown hue and give an ombre effect to the edge by going a shade or two murky. This will give a new look of sorts and a new facet to the locks.
5. White Blonde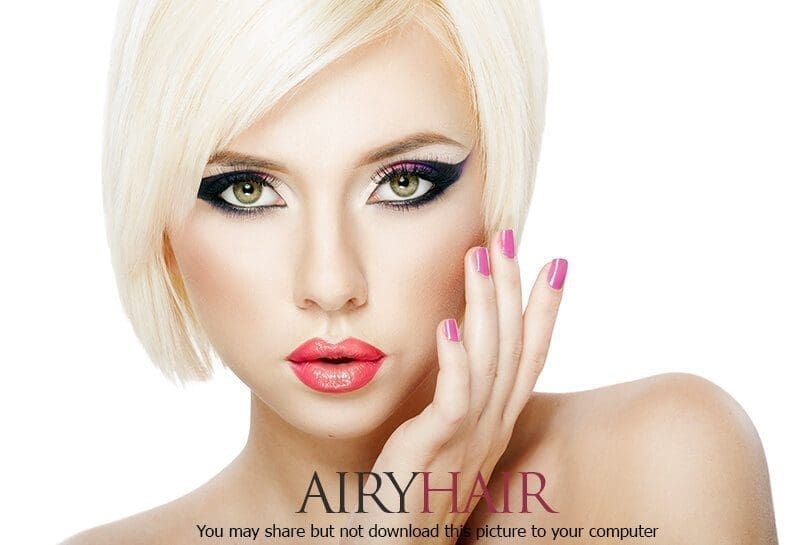 The best thing about this combination is that, even if it looks horrible to you, it can be covered up easily. But wait, one cannot easily discard this effect without even trying hands on it. A light blonde tinge can be achieved by moderate bleaching, but if you try too hard, it may leave you all white and messy.
As fall turns to winter, not only does our wardrobe change, but so does our hair. Keeping your hair up to cool yourself off is no longer a prevalent issue, instead, it is all about hats, ear warmers, and long locks to keep in the heat. If you are lost when it comes to accessorizing your head for winter; look no further! Here are the top ten hair accessories to try this season!
1. Slouchy Beanie
These slouchy beanies were all over the place last year! This year they have sadly become the last season trend. While we still see the occasional slouchy beanie on the street, we remember although they aren't as popular this year, they are still cute.
2. Fur Headband
The fur made a comeback! Living in the cold myself, I see women wearing these stylish fur headbands every day. If you want to look super in style this season, I highly recommend you buy one to match your winter coat.
3. Double Pom Pom Beanie
These hats are silly looking I will say, but they are also adorable. It is the closest we will ever get to having fluffy ears like an animal. Unleash your inner animal and try one on.
4. Bow
Bows are primarily a winter accessory seen in dark red velvet and white lace to mimic a Christmas doll. If you are the girly girl of your family a bow might be something new to try. Stop worrying if you look like a child and embrace the bow-wearing spirit!
5. Fur Pom Pom Beanie
Another fur-related item because this trend is knocking the fashion world off their feet! If the fur headband was too much for you, try this one. The mix of the brightly colored knit and the fur pom look lively on your head and are sure to make your outfit pop!
6. Earmuffs
Earmuff has made a comeback partly due to the new TV show on FOX where one of the main characters is constantly seen wearing earmuffs. I have been envying the Scream Queens cast outfits throughout the whole season including Chanel #3's earmuffs. Everyone watching how amazing she looks wearing them all season has of course made them come back into the fashion world for winter. If you watched the show, you probably already threw out your winter hat for a new pair of earmuffs too.
7. Wool Beret
Berets are so looked over. I feel like it is one of those accessories you dream of buying, but know it will sit in your closet for the rest of eternity. Don't do that! Be a fashionista, but that beret you have had your eye on, and wear it with pride! I bought on this winter season and I wear it every chance I get! Leap!
8. Statement Barrette
Statement barrettes are another new fashion accessories we see this year with loud jewels or golden leaves or delicate diamonds. Barrettes can be worn in a variety of ways making them one of the most popular hair accessories. Dress it up with a sleek bun or down with gentle waves to hold back your bangs. You can never go wrong with a statement barrette.
9. Classic Beanie
When you do not know what to do with your hair, a classic beanie is a perfect solution. Classic beanies will never go out of style and they are your answer to all bad hair days in the winter. If you already don't have five of these, you are doing winter wrong.
10. Knit Ear Warmers
You probably see knit ear warmers more than anything else on this list. That is because they are snuggly, warm, and look good on any type of face shape. They also tend to come in multiple different patterns which allows you to show off a bit of your style.
Where to buy these?
For some of the best hair accessories, please check our store!
Author: Sophia Strojny.