Tape in hair extensions are one of the most popular methods for making your hair longer and adding more volume. There are a couple of pretty good reasons for that. First of all, tape-ins are very versatile and are compatible with all hair types. Another reason is the ease of putting them in and removing them. So if you want to find out more about tape in extensions and are curious about getting them, here is what to expect and everything you need to know.
The Basics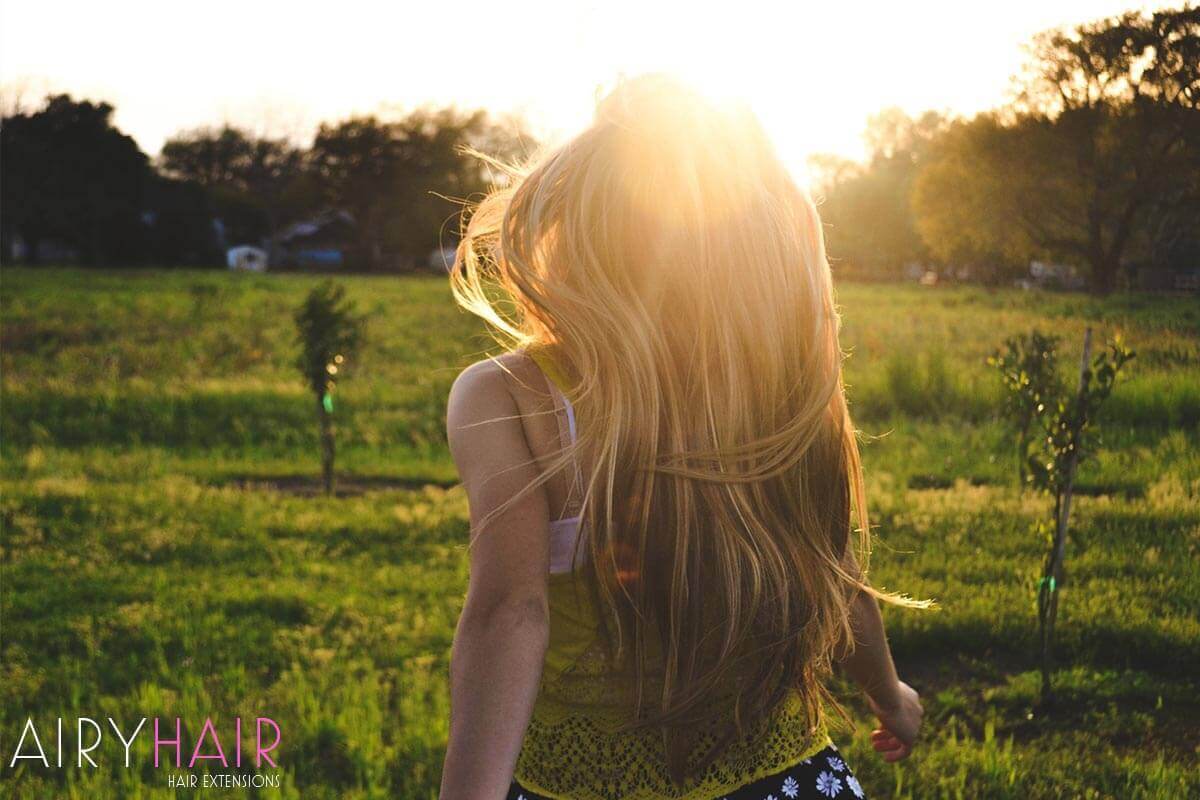 High quality, AiryHair tape-ins are a semi-permanent method so they are in your hair until you get them removed or your hair grows out. So if you don't want to clip extensions in all the time, this is a more permanent solution.
You can pretty much do anything you want with the tape in extensions; you can wash your hair, you can style it, and do anything you would do to your natural hair. Of course, that implies that you bought remy hair which is made out of real human hair. If you have mixed or synthetic hair, then you definitely shouldn't blow dry it, use hot tools, and the extensions will not last you for a long time. With remy hair, you can be totally relaxed and know that you purchased high quality hair that you can dye and style. The only thing is, since it is taped in, you have to make sure that you're not putting anything in it that could potentially loosen the glue on the tape. That means you shouldn't use any oily products around it or else they could fall out.
The Installation Process
Basically, your hair professional will take a very thin layer of hair and two tape in extensions and glue them together so that one extension goes underneath and one on the top. So your hair kind of sits between it. The whole application process takes about two hours and is completely pain-free. Of course, it all depends on the stylist that you have. That's why we recommend doing research no matter what type of hair extensions that you're getting done because you don't want to go to somebody who doesn't know what they're doing because they could damage your hair. Getting tape-ins should do no damage your hair whatsoever, especially if it's being applied to healthy hair.
Once the extensions are in your hair, they are extremely comfortable, much more than clip-ins because you can sometimes feel them on your head. Tape-ins are so flat that you cannot feel them at all, even when you run your hand through the hair. That makes sleeping with them even more comfortable.
You should be able to go from 6 to 8 weeks without getting them removed and reapplied. You don't want to leave them in for too long because you can damage them while you're brushing your hair and there's too much space between your roots and the tapes. It will also look way better if you maintain them regularly.
The Aftercare and Washing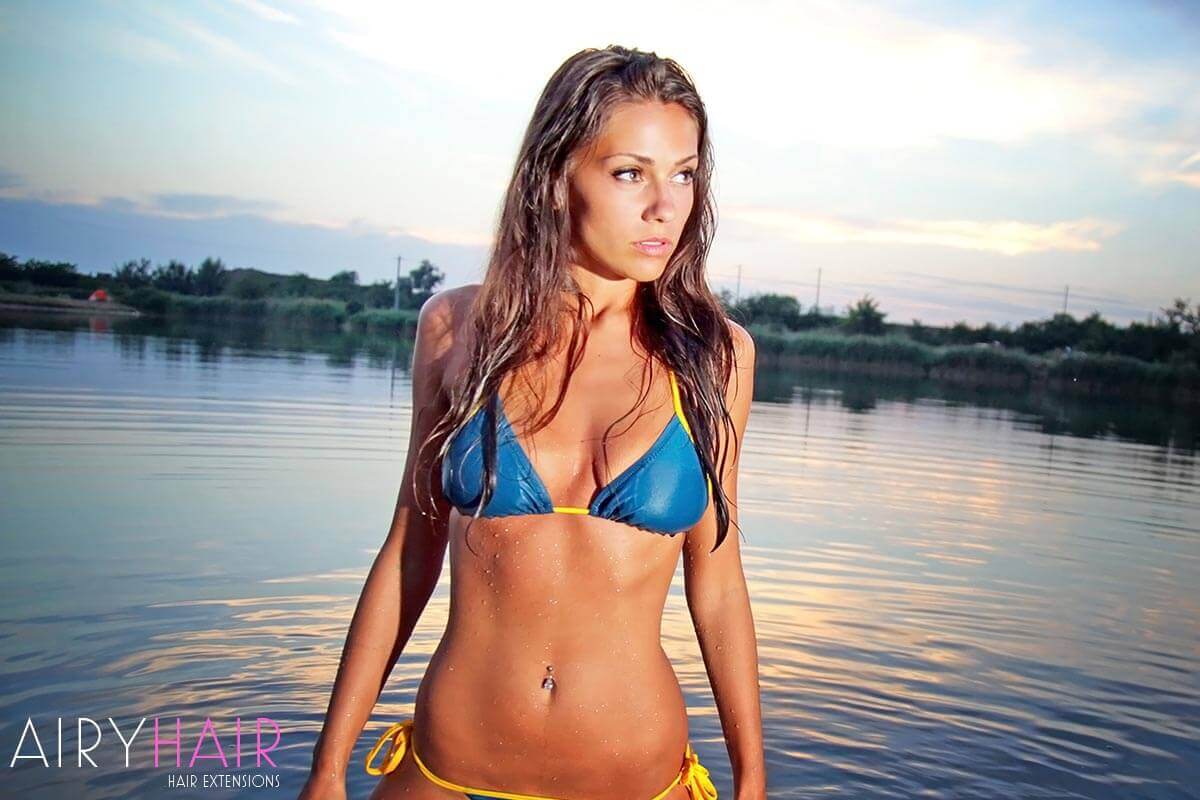 In the initial aftercare, you should not wash your hair for the first 48 hours or touch them too much either. The reason for that is that the glue hasn't sealed yet completely so any sort of touching or tugging can loosen the glue and make it slip. So it is best to just leave it alone for the first two days.
It is recommended that you brush your hair at least twice a day. It is a good idea to get a special detangling brush which will not do any damage to your hair and will get rid of all the tangling. It is just much better for your hair because it won't rip it out or tug at your extensions and will also prevent matting. Extensions are a little bit more prone to getting tangled than natural hair so definitely keep that in mind.
You have to be a little bit careful when you wash your hair in order not to damage the extensions. Don't scrub too aggressively or pull on the hair, just be patient and gentle. It is recommended that you use a moisturizing treatment on the hair. A good choice is a Moroccan oil based shampoo and conditioner. But avoid using the product on the bonds because it will loosen the adhesive.
Regarding sleeping, it is recommended that you go to bed with your hair in a ponytail or a braid. That will keep it together and prevent matting and tangling and it will also be very comfortable during sleep.
The Removal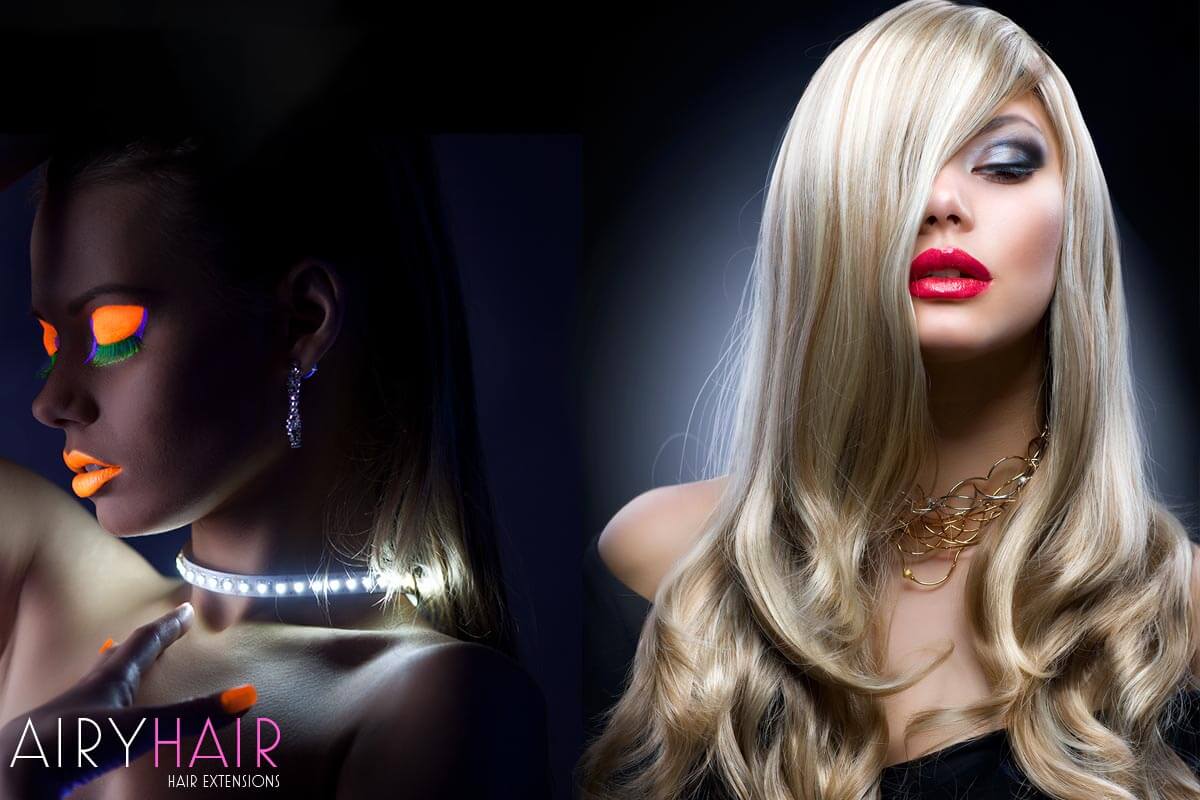 As your hair grows, you will need to re-apply the adhesive tape close to the roots. To get them removed a solution that loosens the adhesive is put on the tapes which can then easily be pulled out. The glue reside is brushed out the hair and it comes off quite easily.
If your hair stylist had to thin out your hair in order to put in extensions, of course your hair is probably going to feel thinner, but it's not like you've lost a lot of hair, it just feels like it. So just keep in mind that if you have very thick hair naturally and you want longer hair, they will most likely need to thin out your hair a bit so that it blends properly with the tape-ins.
Conclusion
Overall, tape in extensions are a great fit for anyone who wants instant length and volume. They will totally boost your confidence and it's just a nice feeling to have luscious hair. It is not the cheapest option because you should go to a salon since it's not recommended that you install them yourself, but after the first payment, the reapplication is not as expensive. Most girls find tape-ins extremely comfortable and relatively easy to maintain which is a big plus. You can style them in different ways and even dye them. One of the most important things is that there is no damage to your hair, so you can rest assured that your natural hair will stay intact. Tape in extensions are really one of the best options out there and you will not regret getting them.