Are you eager to flaunt a long celebrity hairdo you love? But your own locks are short or too thin? No problem. Try hair extensions, the quick-change secret Hollywood stylists recommend to their world-famous clients. Check out our favorite star-inspired 2017 looks you can achieve with a little help from various volume-enhancing AiryHair lengths.
Sleek Straight Locks
Ultra-long and straight extensions are giving celebrities Cher hair. Style icons Rihanna, the Kardashians, and model Jourdan Dunn are big fans rocking this super sleek look. Lengthen your tresses with clip-in hair extension bundles to create these top hairstyles. Our most popular installation method is a fast and easy do-it-yourself (DIY) trick. Just affix 100-percent human AiryHair strips in rows under your own strands. To boost healthy shine, use a heat-protectant spray. Then straighten your locks with a flat iron for a classic, effortless appearance.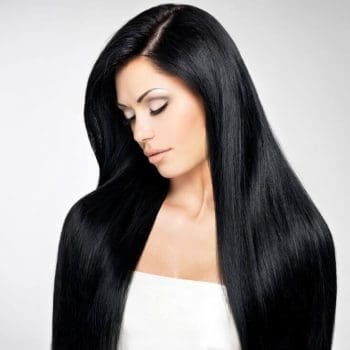 Choppy Layers
Stylish long haircuts with choppy layers are ideal for rough, unkempt, and sexy rocker chick and bed-head looks. To mimic Reese Witherspoon, Jessica Simpson, or Miley Cyrus, condition your mane overnight. Instead of shampooing it the next morning, just rinse it. Massage your hair for five minutes to make it more manageable. Let it air dry. Then use a flat iron to straighten the chopped ends.
Flat Iron Waves
Like reality TV sensations Kendall Jenner and Lauren Conrad, you can sport subtle flat waves. Consider using the tape-in attachment method to copy these popular hairstyles. Our second-favorite DIY bonding type involves warming double-sided tape with a straightening tool. Then sandwich each AiryHair addition between two rooted sections. Start with the bottom piece. Complete multiple rows for maximum length.
Push your flat iron upward until it bends your hair. To seal that shape, clamp the straightener there a few times. Release it and repeat elsewhere. For a polished finish, straighten the ends. But keep all hot tools away from attachment areas to prevent heat melting the adhesive and loosening your supplements.
Layered Curls
Envision soft shorter curls framing Beyoncé or Hilary Duff's face with longer layers providing volume. Or maybe you prefer Chrissy Teigen's delicate beachy waves. If your hair is naturally curly, a layered cut can create cascading curls that convey romance and femininity. Enhance them with a curl-boosting serum or form them with hot rollers. For uneven yet natural-looking beachy waves, use a curling wand without a top clamp. Spritz on a setting spray to prolong your new style's beauty.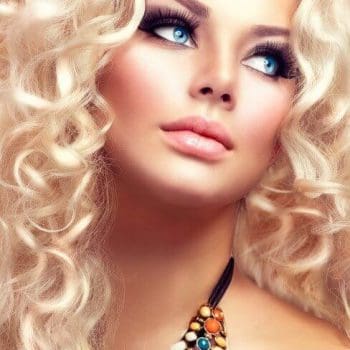 Ringlets Galore
Loose to tight curls increase texture, volume, and glamor with a flirty appeal many women love, and few men can resist. Britney Spears' loosely flowing mermaid waves add luscious body that rounds out a thin face. Have you envied Sarah Jessica Parker, Salma Hayek, or Khloe Kardashian's full relaxed curls? Or do you prefer Blake Lively's chic feathery waves boasting gentle femininity? Singers who flaunt tight springy curls when they want to turn up the intensity include Beyoncé, Rihanna, and Shakira.
To enjoy these trendy hairstyles for women, get a longer, fuller mane with micro-loop bundles, another popular DIY choice. Pull narrow rooted and AiryHair strands through micro loops in rows near your scalp. Squeeze the tiny circular links firmly with a crimping tool to secure them in place. Then add multiple levels until you reach your desired length and volume. Wrap sections around a curling wand to achieve dreamy mermaid waves. If your locks don't coil naturally, use a regular or spiral curling iron to create loose, bouncy, or tight ringlets.
Texture Considerations
Inserting extensions with the same texture as your original tresses looks most natural. Even if you curl your straight mane, go for straight AiryHair. Curl it just like your own. If you straighten naturally curly hair, straight additions may harmonize best. But if you perm straight hair or flourish natural ringlets, match your current style. Choose body or loose wave for softer curls, deep wave or deep curls for tighter spirals, kinky curly for zigzag twists, funmi for mid-length curls, and yaki for straightened or relaxed African-American locks.
AiryHair is unique for being able to produce extensions in any texture, color, length, weight, type, and quality. So, call us at 800-897-7708 with special requests. Worldwide shipping is always free. With proper care, your standard or custom tresses will retain their red-carpet-ready celebrity appearance for approximately six months.