For a woman, her hair is something that is sacred and means a lot. After all, we have spent many years growing the locks and nurturing them as if it was our baby. When you think of new fashion trends, the very first thing that pops into most people's minds is a refreshed wardrobe. That's a nice way to start, but there is so much more to fashion.
You can achieve even greater results by combining both clothing and your hairstyle. A simple hair adjustment could drastically change your look! It can transform one's image from a boring housewife into a wild and passionate goddess. The opposite is also true. For instance, what you thought made you look like a queen or a princess five years ago could appear quite different in today's fast-paced world. As the saying goes, times do change.
Quick Access
If you think that updating your hairstyle is not important, look at some of the hair trends of the 60s or 70s and imagine rocking that look. It simply just does not work. If you don't want to be left behind, updating your hairstyle should be of the same importance as any other accessory or piece of clothing.
We have spent hours talking with some of the best stylists and doing our research on hair trends that will be seen everywhere in late 2021 and 2022. It's our mission to provide you with multiple options that will work with your style and look. If you try one look that just doesn't sit on you well, go for another one and keep on experimenting.
Imagine pulling a drastic new look that is perfectly complemented by new hoes and an evening dress. If the image of you confidently walking down the street or a theater is something that you desire, there is no one stopping you from achieving any of that. Now that is a confidence booster, and it is all in your hair!
Don't be Afraid to Experiment with Hair Extensions
The best part? It does not matter how thick, thin, short, or long your natural hair is. You can always count on AiryHair extensions, be it for highlights (if you don't want to dye your own hair), more volume or length. So, for women that don't feel confident refreshing their hairstyle because of the problematic hair, we got you covered too. Everyone deserves healthy-looking hair!
Below, you will learn about the growing trend of blunt ends, bangs, find out what tones of blond are the most popular this season and how a simple hair accessory can push your look above and beyond what you thought was possible. Lastly, we have some great news for you this season. It looks like the majority of 2022 hair trends do not require a significant investment in time or money. So, there is no excuse not to transform yourself into a fashion diva that everyone looks up to.
One last word of advice: don't be afraid to experiment. If you think that the hairstyle below will simply look weird, try it out anyway! You will be surprised at how often the opposite is true.
Here they are, in a nicely made infographic to be shared with your girlfriends.


Share upcoming hair trends on your website.
Please include attribution to AiryHair.com with this graphic.
Since hair extensions have become globally popular, a couple of trends started to emerge in various countries. That is no wonder because today there are many different attachment methods and styles available. Although they share some common characteristics, they are very different from one another. That is great because everyone can choose the type of extensions that fit them the most and looks the best.
Extensions trends depend mostly on salons, hairdressers, and the availability and popularity of certain methods in different countries. So, for example, if you can't find a salon that does micro beads extensions in your city, you're probably going to choose another option. Sometimes you can't find a shop that sells a certain type of hair in your area. In the end, you go with the most popular option.
Yes, most people order their hair extensions online. However, if you don't know how to install it yourself or there is no professional in your city that can do it for you, you will probably opt out of what is trendy in your area.
Another thing that influences trends in certain countries is simply how popular they get. A lot of you may have heard about an extension trend from your friends who gave it best hair extension brands and reviews! So, you do want to try it yourself. Although it is hard to generalize, there seems to be a difference in extensions' preferences. These are most obvious in the UK and the USA.
Hair Extensions in the United Kingdom

In the UK, the most popular hair extensions are micro and Nano beads. In some cases, clips. It is no wonder the Brits love this method because it's one of the best ones around.
Micro Beaded Hair
Microbead extensions use small strands of hair that are threaded through the rings with a needle. The rings are shut tight with pliers close to the roots of your hair. The great thing about this technique is that it doesn't involve any glue or clips. It is a more permanent method because you don't take the hair out every night as you do with clip-ins. That saves you a lot of time, and the extensions still feel like your own hair.
Another great thing about micro beads that people from England know very well is that this is one of the most secure methods and there is no way that hair is going to come off or become loose.
When those beads are shut tight, they stay that way until you decide to remove them. Also, the hair has a very natural movement and feel to it. Since very small sections of hair are used in the process, you can move and flip your hair around, and it will still look great. Wherewith flip-in hair extensions, for example, you have one big weft of hair that cannot move that freely.
Hair Extensions in the USA and Canada

In the United States of America and Canada, tape-in and clip-in hair extensions seem to be the most popular. Maybe microbeads and other types just don't work for them. Clip and tape-ins are one of the simplest ways to add length to your hair, and maybe that's what Americans and Canadians love so much.
The two extensions are different in one main way. As their names say, one uses clips, and the other uses tapes. Both come in wefts, but the first method is temporary, and the other is more permanent.
Clip in Hair Extensions
If you want hair that you can install yourself and take off whenever you want to, then clips are perfect for you. The application process doesn't take more than 15 minutes, and the removal is done in mere minutes. You simply place the wefts in different places on your head and close the clips.
Tape in Extensions
Another great method with a simple application. Although you'll probably be better off if a professional does the installation. Tape ins come as small wefts, about 4cm wide and are taped onto your hair using a double-sided tape. The tape will last a couple of months (due to the growth of your hair), and then you can just apply a new one and reuse old hair without having to buy a whole new set.
UK vs. USA: Colors and Styles

The UK and the USA not only have different tastes in extension methods, but they also like different colors and styles. It seems that people from the UK prefer brown and black extensions, while people from the USA and Canada like blonde hair more. That is an interesting difference in coloring preference.
Although ombre hairstyles are popular all around the world, Brits are more likely to get an ombre than Americans. Maybe they are more prone to experimentation or simply like it more.
Are you eager to flaunt a long celebrity hairdo you love? But your locks are short or too thin? No problem. Try hair extensions, the quick-change secret Hollywood stylists recommend to their world-famous clients. Check out our favorite star-inspired 2022 looks you can achieve with a little help from various volume-enhancing AiryHair lengths.
Sleek Straight Locks
Ultra-long and straight extensions are giving celebrities Cher's hair. Style icons Rihanna, the Kardashians, and model Jourdan Dunn are big fans rocking this super sleek look. Lengthen your tresses with clip-in hair extension bundles to create these top hairstyles.
Our most popular installation method is a fast and easy do-it-yourself (DIY) trick. Just affix 100-percent human AiryHair strips in rows under your strands. To boost healthy shine, use a heat-protectant spray. Then straighten your locks with a flat iron for a classic, effortless appearance.
Choppy Layers

Stylish long haircuts with choppy layers are ideal for rough, unkempt, and sexy rocker chick and bedhead looks. To mimic Reese Witherspoon, Jessica Simpson, or Miley Cyrus, condition your mane overnight. Instead of shampooing it the next morning, just rinse it.
Massage your hair for five minutes to make it more manageable. Let it air dry. Then use a flat iron to straighten the chopped ends.
Flat Iron Waves
Like reality TV sensations Kendall Jenner and Lauren Conrad, you can sport subtle flat waves. Consider using the tape-in attachment method to copy these popular hairstyles. Our second-favorite DIY bonding type involves warming double-sided tape with a straightening tool. Then sandwich each AiryHair addition between two rooted sections. Start with the bottom piece. Complete multiple rows for maximum length.
Push your flat iron upward until it bends your hair. To seal that shape, clamp the straightener there a few times. Release it and repeat it elsewhere. For a polished finish, straighten the ends. But keep all hot tools away from attachment areas to prevent heat from melting the adhesive and loosening your supplements.
Layered Curls
Envision soft shorter curls framing Beyoncé or Hilary Duff's face with longer layers providing volume. Or maybe you prefer Chrissy Teigen's delicate beachy waves. If your hair is naturally curly, a layered cut can create cascading curls that convey romance and femininity.
Enhance them with a curl-boosting serum or form them with hot rollers. For uneven yet natural-looking beachy waves, use a curling wand without a top clamp. Spritz on a setting spray to prolong your new style's beauty.
Loose to tight curls increase texture, volume, and glamor with a flirty appeal many women love and few men can resist. Britney Spears' loosely flowing mermaid waves add a luscious body that rounds out a thin face.
Have you envied Sarah Jessica Parker, Salma Hayek, or Khloe Kardashian's full relaxed curls? Or do you prefer Blake Lively's chic feathery waves boasting gentle femininity? Singers who flaunt tight, springy curls when they want to turn up the intensity include Beyoncé, Rihanna, and Shakira.
To enjoy these trendy hairstyles for women, get a longer, fuller mane with micro-loop bundles, another popular DIY choice. Pull narrow rooted and AiryHair strands through micro-loops in rows near your scalp. Squeeze the tiny circular links firmly with a crimping tool to secure them in place.
Then add multiple levels until you reach your desired length and volume. Wrap sections around a curling wand to achieve dreamy mermaid waves. If your locks don't coil naturally, use a regular or spiral curling iron to create loose, bouncy, or tight ringlets.
Texture Considerations

Inserting extensions with the same texture as your original tresses look most natural. Even if you curl your straight mane, go for straight AiryHair. Curl it just like your own. If you straighten naturally curly hair, straight additions may harmonize best.
But if you perm straight hair or flourish natural ringlets, match your current style. Choose body or loose wave for softer curls, deep wave or deep curls for tighter spirals, kinky curly for zigzag twists, funmi for mid-length curls, and yaki for straightened or relaxed African American locks.
Don't you just wish that your parents were mega famous so you could be dressed in the hottest couture through your childhood instead of your sister's handy-downs? Well, I am about to give you serious fashion envy from the very best-dressed children in Hollywood. Gaze into Suri Cruise's handbag and try not to cry about your lack of fashion sense in your youth.
Willow & Jaden Smith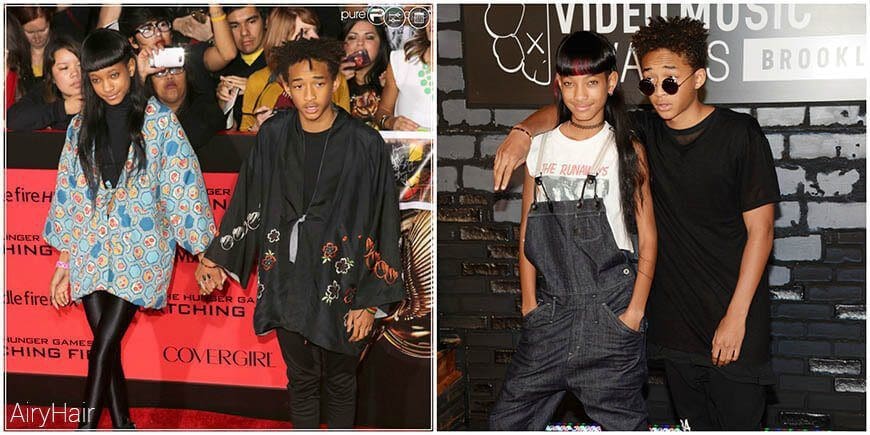 You could argue that they are teenagers, but they lean more to the preteen side of the age gap, so they are on this list. Their use of bright colors and stylish zippers gives you whiplash back to when Will Smith was the Fresh Prince of Bel-Air.
Blu Ivy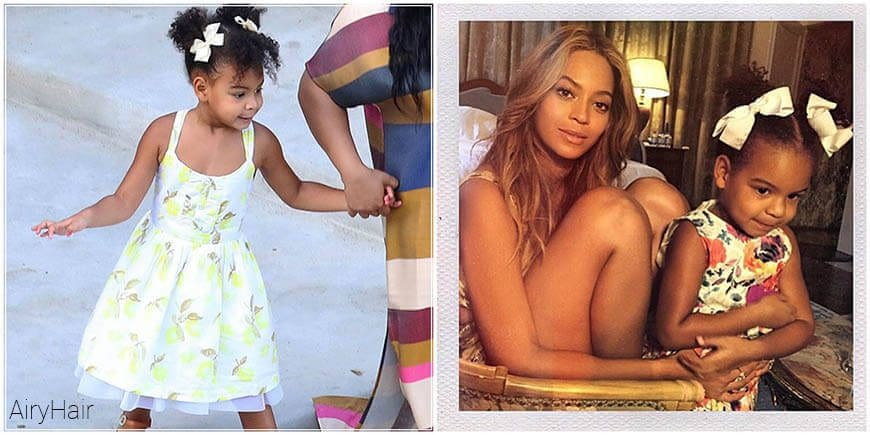 Beyoncé's and Jay-Z's child is constantly dressed to the nines! Blu Ivy's fashion choices reflect her mother's, meaning they are amazing! I cannot wait until she hits her teenage years; we get to see her fashion bloom.
Ava Phillippe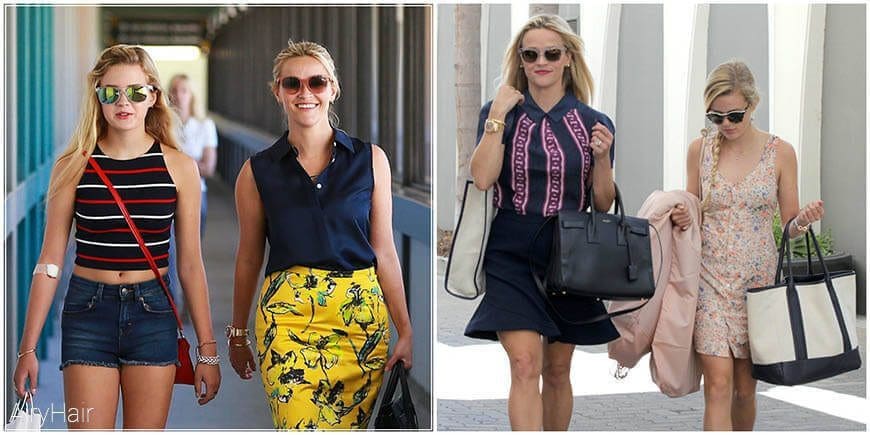 Reese Witherspoon and Ryan Phillippe had a gorgeous child that looked just like her parents. She dresses very preppy and not as extravagant as others on this list, but it is the simplicity that makes her look timeless.
Penelope & Mason Disick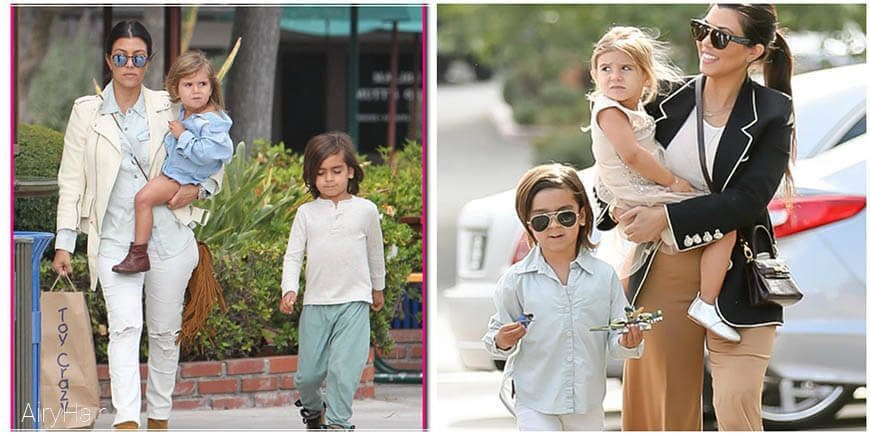 Of course, the children of Scott Disick and Kourtney Kardashian are some of the most fashionable kids in Hollywood. Much like their stylish parents, there is never a time they are not dressed to impress. Even on the show "Keeping Up with the Kardashains" their hair is always in place and their style is always on point.
Suri Cruise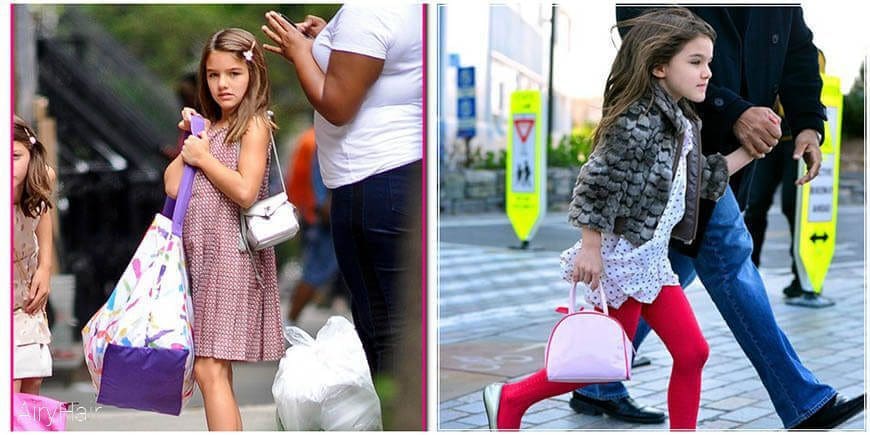 Although we were all heartbroken about her parent's divorce, Tom Cruise and Katie Holmes made a beautiful child. Her natural beauty is perfectly paired with her fashion sense. Pastels and preppy dresses galore! Her wardrobe makes any girly girly jealous.
Emme Anthony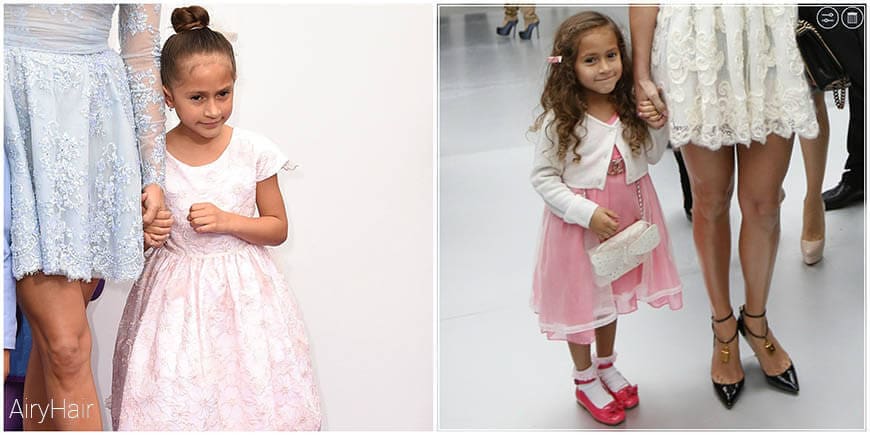 J-Lo's kid wears the most expensive and luxury designer out of all the kids on this list. J-Lo wants her kid dressed right, and by that, I mean beautifully. This kid always looks perfectly flawless next to her mom.
North West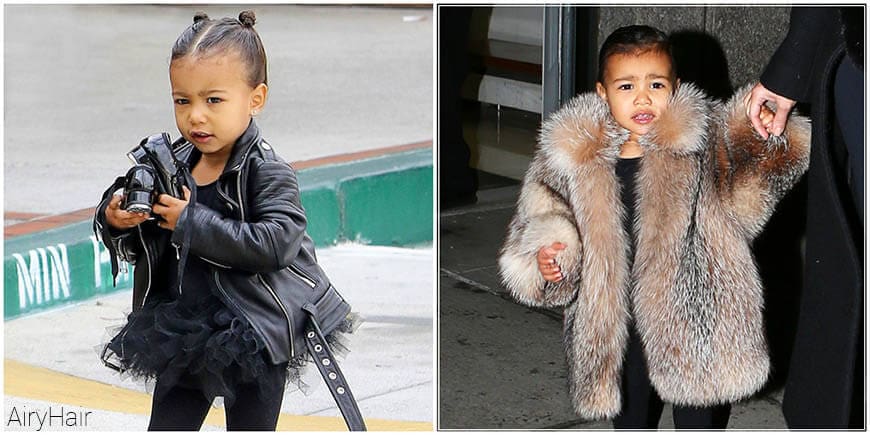 Baby North is so adorable! Her edgy style is something to watch out for. Baby clothes are not a thing for Miss West; she prefers leather and fur!
Kingston Rossdale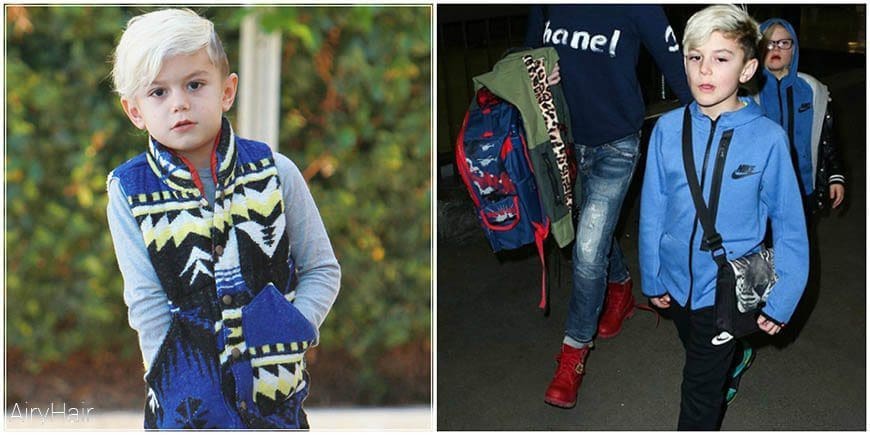 Gwen Stefani is in fashion, so it is no surprise that this kid has an awesome haircut. His fashion is out there, but funky styles are always a fashion risk.
Flynn Bloom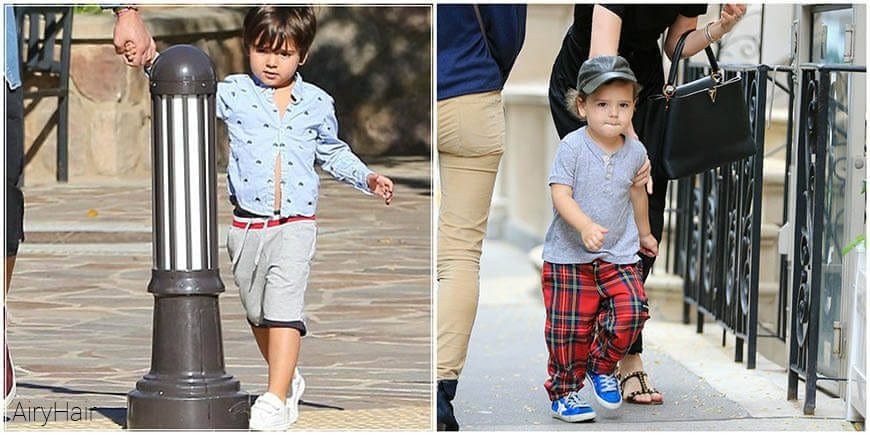 You probably wouldn't recognize this adorable chubby face, but this stylish kid is the child of Miranda Kerr and Orlando Bloom. His mixes of patterns with bright colors are adorable, and I would consider him to be very stylish.
The Beckham's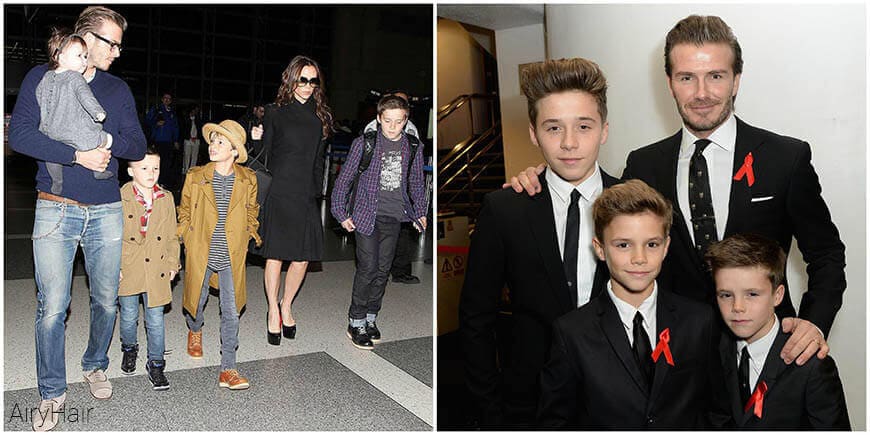 The Beckhams are so hot right now! I feel like every time I go on the internet, there is something about these stylish kids!
Conclusion
It was fun to look at some differences in trends between countries, but there is no doubt that extensions are slowly taking over the world. It doesn't matter what type of color they are. With AiryHair, you can instantly achieve the length and volume that you always dreamed of.