Hair Extensions Care: Maintenance Tips and Tricks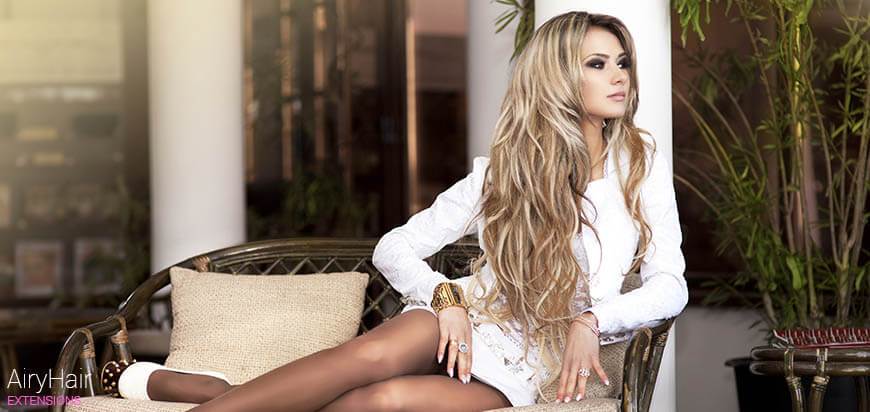 Brushing

- When you brush hair extensions, please use a double row steel tooth comb instead of a plastic or wooden one that are known to damage hair strands.

- Please brush your extensions from the top of your head. Press the comb to your hair roots and brush gently, without pulling heavily if the hair is tangled. Instead, slow down and work gently till the hair is smooth.

Dying and Curling

- Since our extensions are made of the real human hair, you can dye and curl them. However, our hair has been processed to even out the color and technically, it is no longer considered a virgin hair, therefore, we don't recommend doing that by yourself as one need a very skilled hair stylist to do so. Inappropriate treatment can and will make hair dry, resulting to dry, falling out and tangled hair. What if you have already damaged your extensions? Please send them back to us and we will replace them for a small fee.

Washing and Drying

- We ask our customers to use a high quality, mildest shampoo and wash hair extensions in the warm water. After doing so, please apply conditioner, gently dry the hair with a blow dryer (setting the air flow temperature to either low or medium) and comb gently. Lastly, apply hair oil and enjoy your shiny hair extensions.

- If you are not using extensions every single day, we recommend washing the hair once in a month or two.

Storage

- When not wearing, please store hair extensions in the original package and put them in in a cool, well ventilated place. To use them again, simply take them out and shake gently.

Extensions Lifetime

- To prolong the lifetime of your hair extensions, we recommend buying two or more sets of the same item. This will allow you to treat them properly, without rushing and / or damaging hair.

- All in all, the lifetime of hair extensions is determined by you. With a proper care, they can last up to 6 months or more.

- If you are not sure how to treat and / or maintain hair extensions, please send them back to us (does not apply to tape-in or u-tip hair) and we will replace them. The shipping costs are paid by the customer.