The 80s were a crazy time famous for ridiculous fashion trends. Everything was big, exaggerated, and neon. Let's look at some of the worst 80s fashion fads and just hope they don't become fashionable ever again.
Quick Access
– 80s Fads
– 90s & 00s Fads
– Fashion Tips for 2020s
Crazy Hair Styles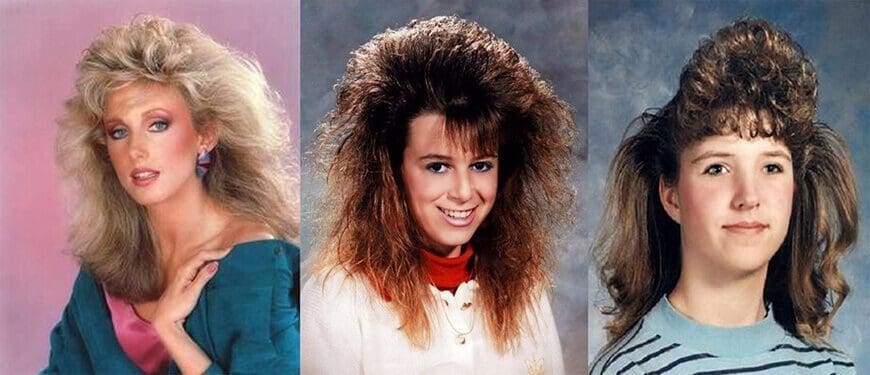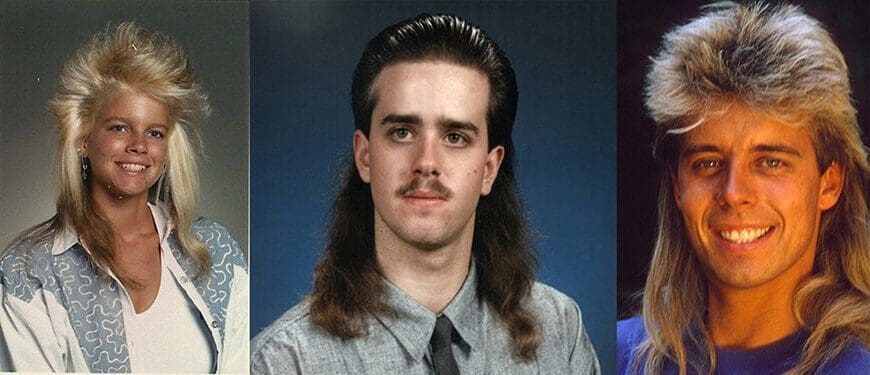 The hair was just big. It was teased and ruffled, and perms were extremely popular. There was even a music genre called hair metal which was famous for its big hair.
And of course, we can't forget the mullet – business up front and party in the back!
Acid Washed Jeans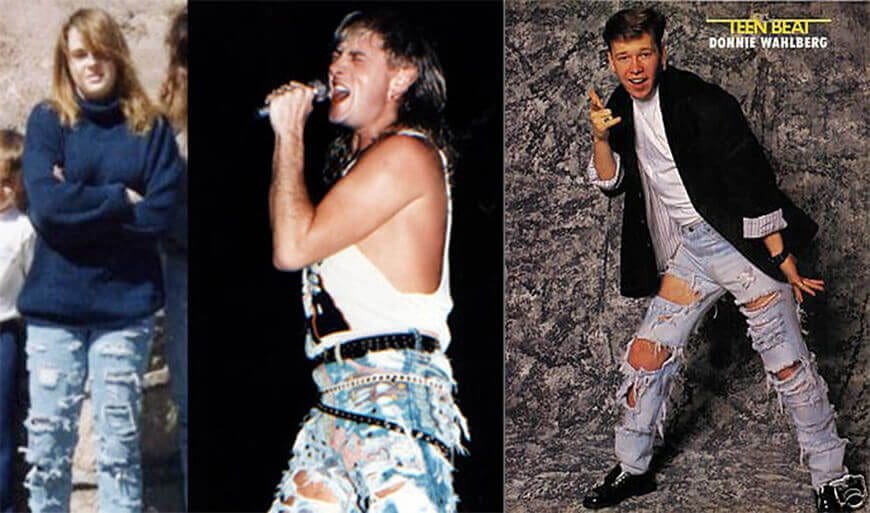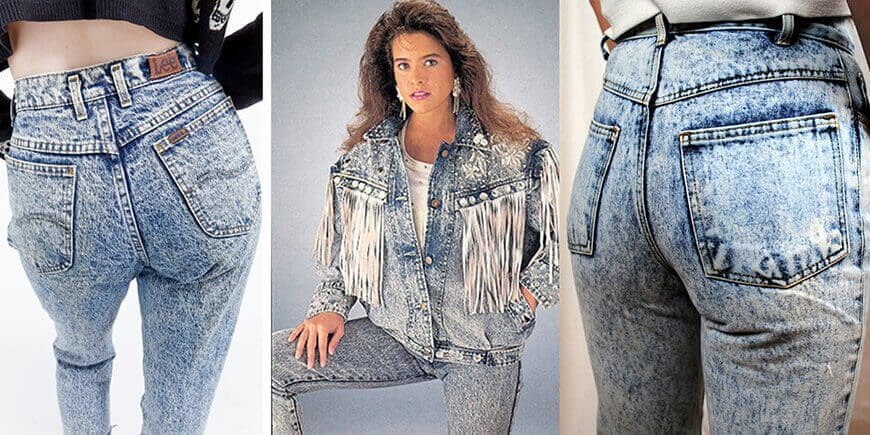 Jeans were popular in general, but if you wanted to be cool, you had to have acid-washed jeans.
Also, ripped jeans became more popular and you could buy them pre-torn or you could put your craft to the test. Sadly, that resulted in all kinds of DIY fashion disasters.
MC Hammer Pants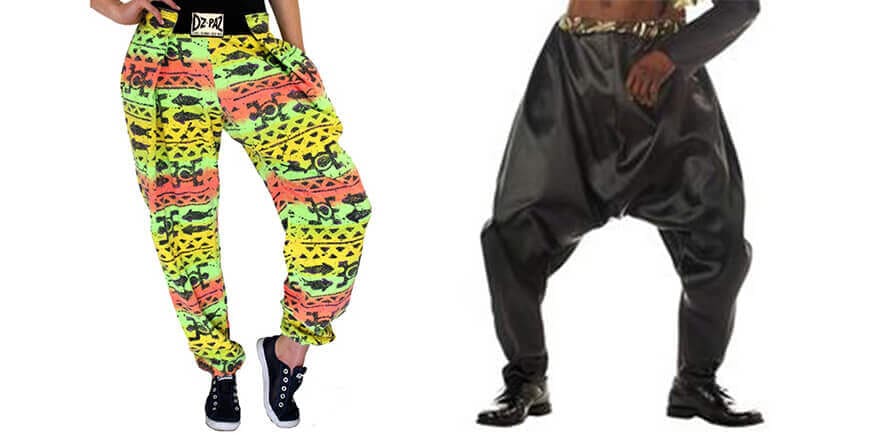 They were inspired by harem pants and made popular by MC Hammer. If you wanted to dance like him, you had to have one of those!
Insane Exercise Outfits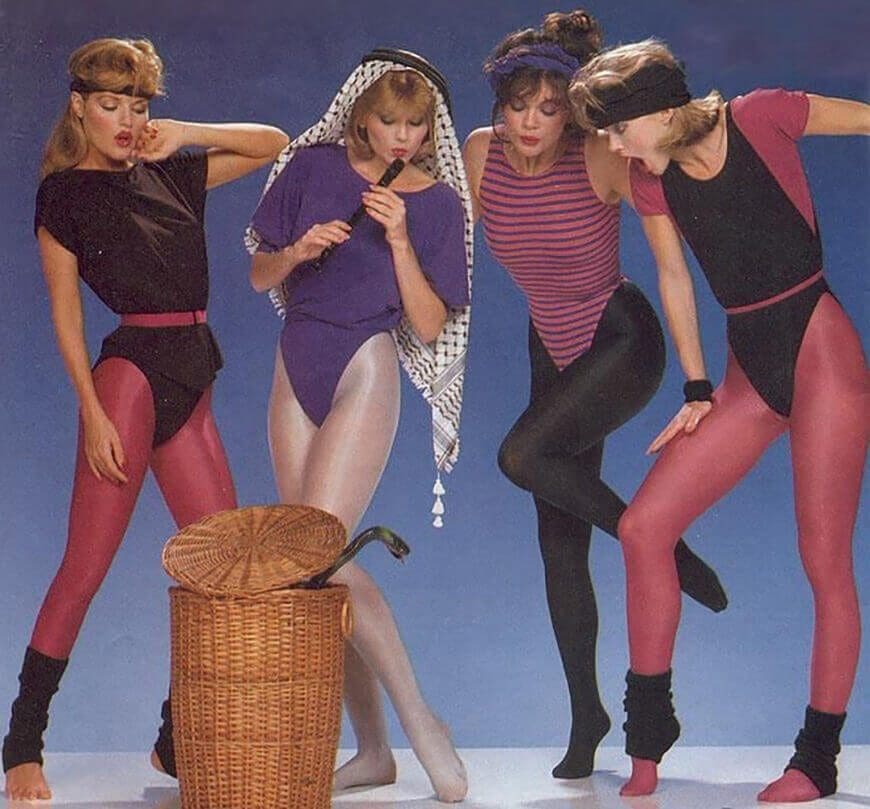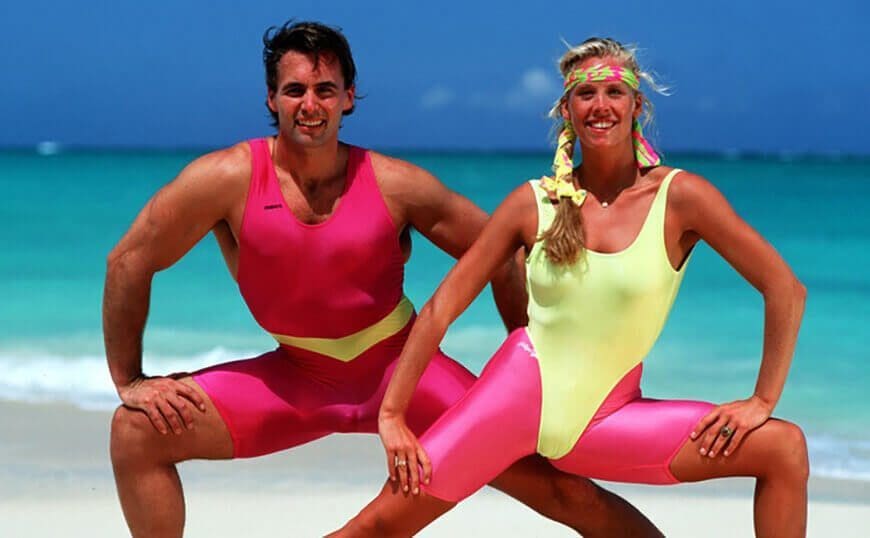 Neon clothing was one of the biggest fashion statements in the 80s, especially when exercise outfits were in question. It all came from the 80s aerobics craze and you just had to have a fluorescent outfit. Neon was ubiquitous.
Also, you could not exercise without spandex, the elastic, shiny synthetic fabric everyone was crazy about. And don't forget the legwarmers!
Shoulder Pads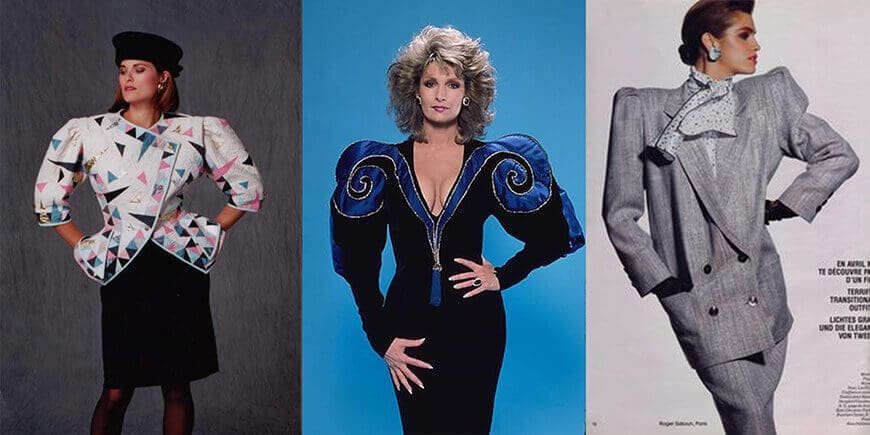 They were popular in men's and women's clothing. Shoulder pads originated from a business outfit called the power suit. For women, it was important to look strong in the workplace, so shoulder pads gave them that don't-mess-with-me kind of attitude. But it still looks a bit silly and over the top.
Members Only Jackets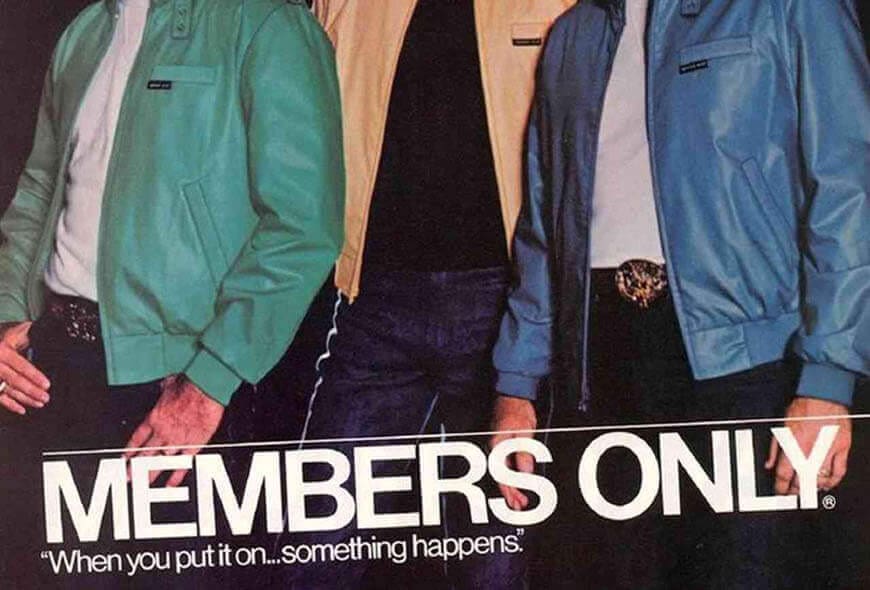 Members-only jackets were almost everywhere in the 80s. If you wanted to be a cool guy, you just had to have it! And of course, it had to be original, no imitations were allowed.
Big Plastic Earrings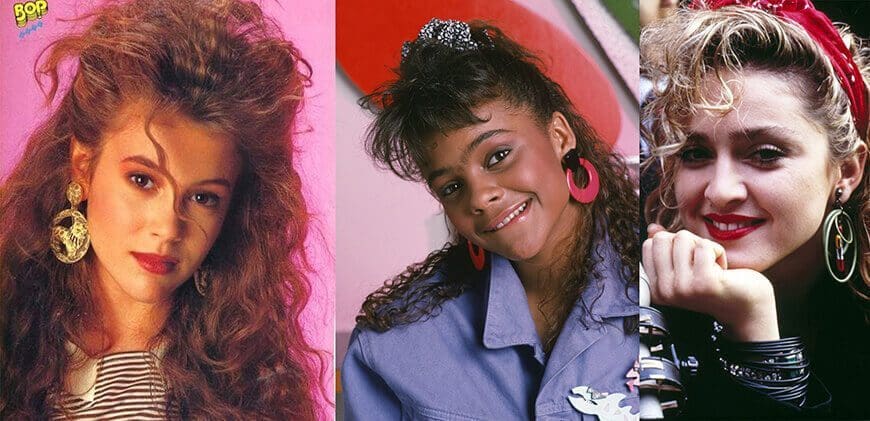 They were the accessory to have in the 80s. And the same goes for earrings as for 80s hair – the bigger the better!
Tulle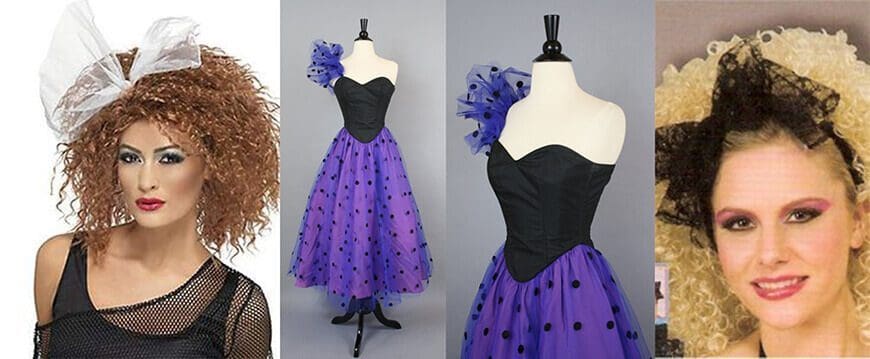 Tulle was also one of the famous 80s materials. From puffy tulle skirts that looked like ballerina tutus to tulle appliqués on your hair and your dress – it was a kitschy trend that had the power to ruin every outfit.
Carrying a Boombox On Your Shoulder

If you wanted to be cool in the 80s, you just had to carry a huge boombox on your shoulder. It's still a mystery how that became a thing since it is so unpractical and just plain silly, but 80s guys thought they looked cool doing it.
Fanny Packs

We can't talk about bad 80s fads without mentioning the fanny pack. They were so horrifically bad and just cringe-worthy, especially when worn by men. It may seem practical to carry all your belongings around your waist, but is it worth it? Let's just hope this one never comes back in fashion.
The world of fashion is a weird place. Over time we have seen fads that you alone would never think about wearing become so popular, that you start to do it as well. I truly believe if all the fashion magazines got together and told us that wearing socks tied around our heads were fashionable, we all would start to do it.
This is how fashion works. Do not get me wrong, we have had some amazing trends over the years that I dream will come back in style soon. We have also had some not-so-great trends.
Shutter Shades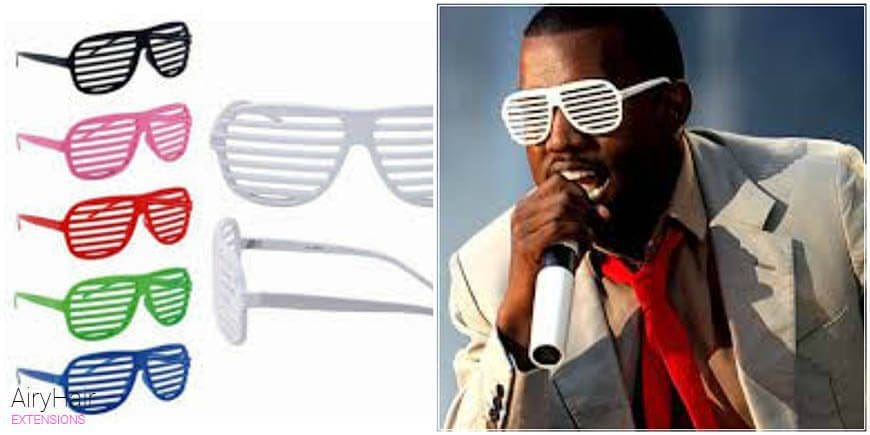 Shutter shades have no purpose. They make it hard to see you make everyone wearing them look ridiculous. They were popular in the '80s and then thankfully died, but not until Kayne West brought them back in style in 2007. Why did you have to resurrect this useless trend, Kayne?
Trucker Hats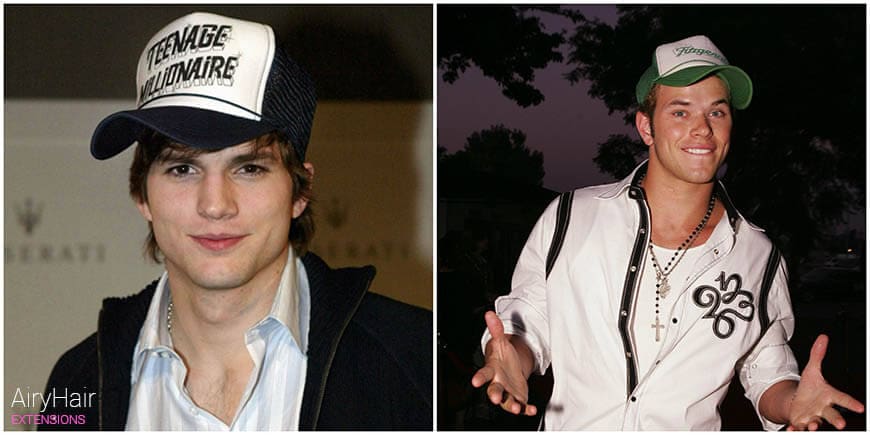 Yet another celebrity to blame for this style becoming so popular. Ashton Kutcher, I realize you used to be a big deal back in the early 2000s, but that was not an excuse for helping make these trashy-looking hats popular.
Popped Collars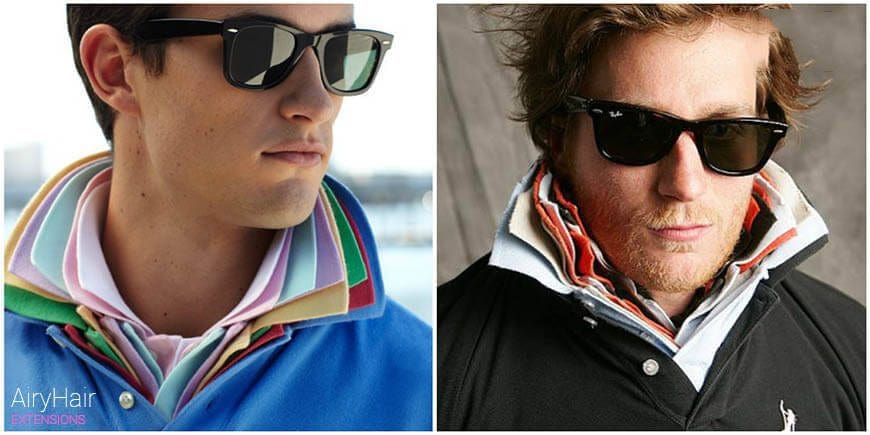 Not only did people feel obligated to pop their collars, but they also wore multiple polos underneath each other so they can pop three of four collars at a time. Remember this trend? Remember how everyone looked like a jerk? Let's promise to never revive this trend again.
Shoulder Pads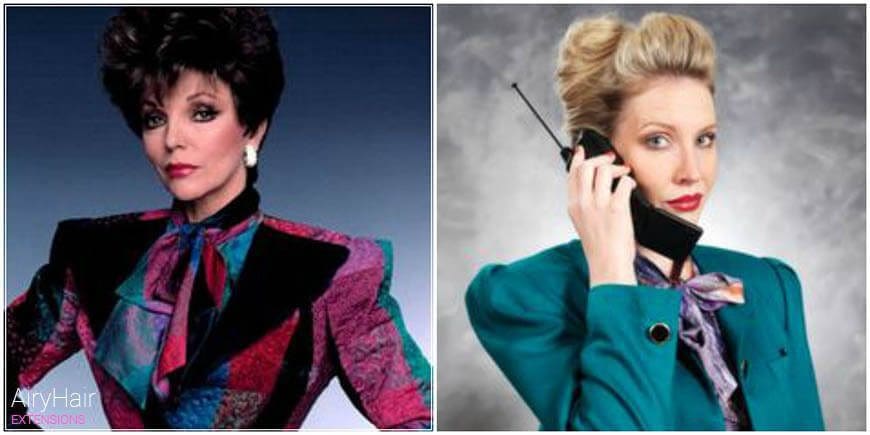 Women put pads on their jackets to make their shoulders look bigger. At the time it was mostly worn by women in business to appear more masculine to their counterparts. Not a terrible reason for a trend to become so popular, but still an atrocious one.
Bell-Bottoms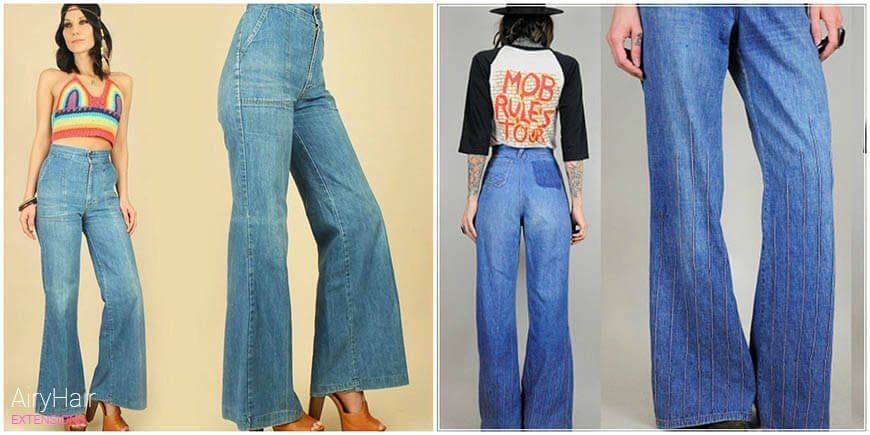 Oh, bell bottoms. They were unflattering and they looked ridiculous. Seriously, look at the picture above. They look so silly! Hippies, man.
Mullets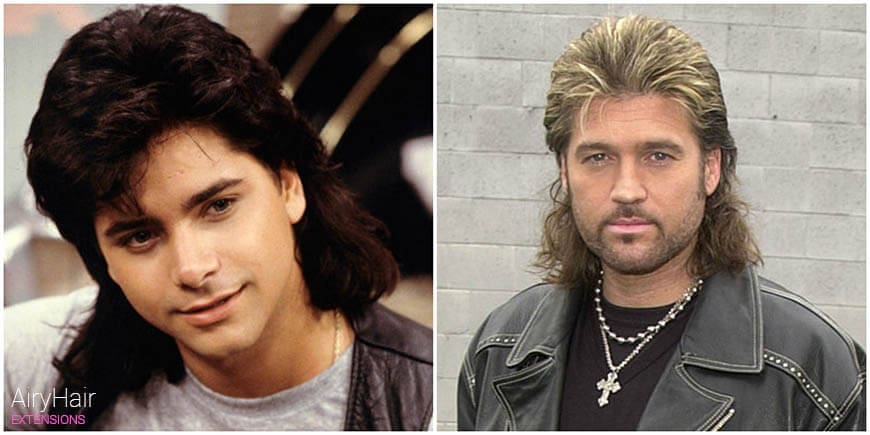 When I was a child, like most children born in the '90s, I had a huge crush on John Stamos from Full House. Mullets were widely popular and rocked by many men in the 90's. John Stamos did it the best though and although mullets are ugly, we still loved Uncle Jesse.
Windbreaker Suits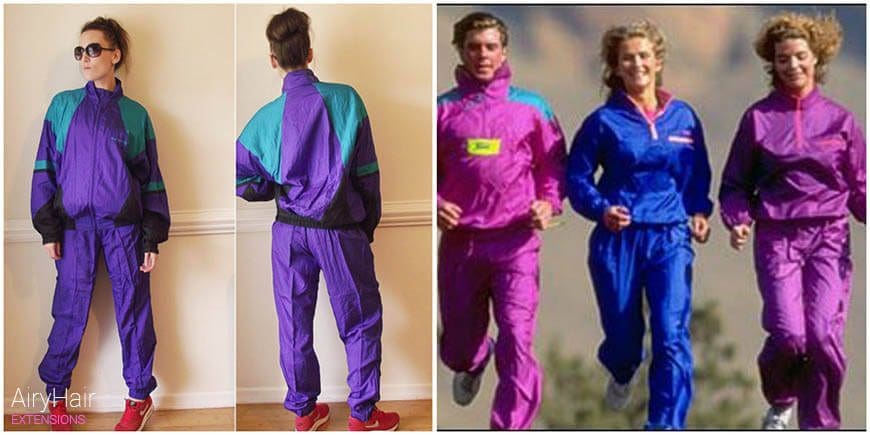 The wind was no match against you! Yeah, you could fight off wind gusts, but was it worth it to look so absurd? Probably not.
Platform Sneakers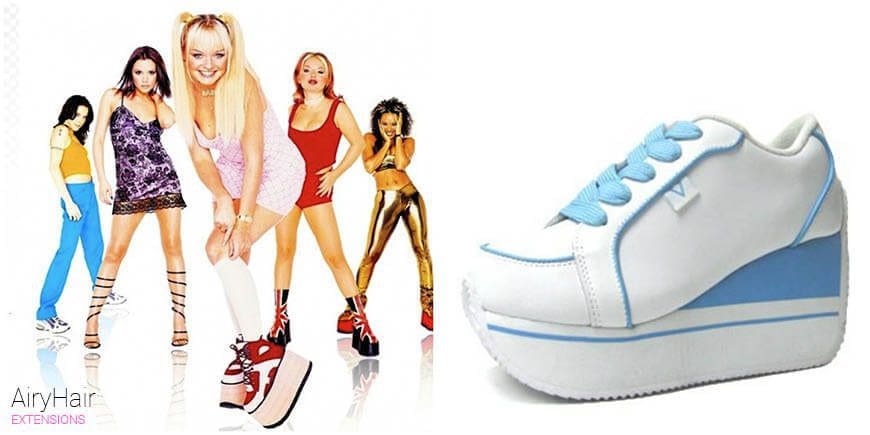 Platform sneakers, for the girls who want to look taller, but don't want to wear traditional heels. Made popular by the Spice Girls in the 90's this trend swept the nation. The Spice Girls were awesome, this trend not so much.
Sci-Fi Dresses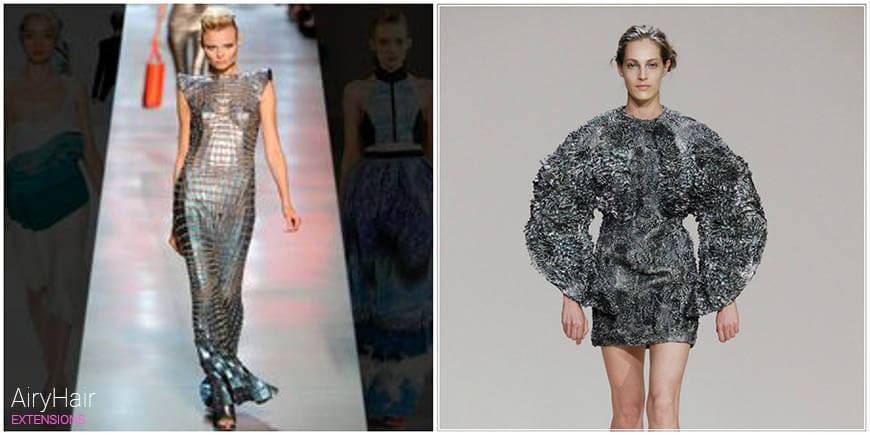 As comfortable as walking around in a metal dress sounds, I am going to have to pass. A valid reason why these dresses did not stay popular for long.
Crocs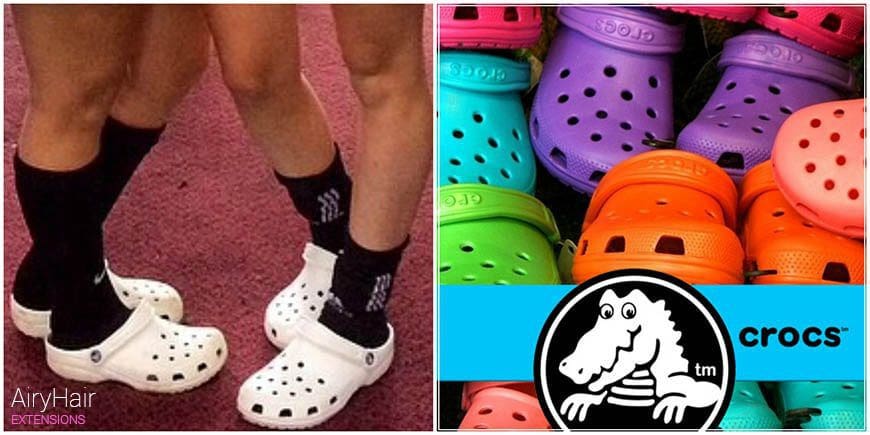 Everyone now hates Crocs, but remember when everyone wore them anyway? Let's try to not reminisce about it.

Being the 90's kid I am, I am a huge fan of everything from that decade. The Spice Girls and Disney channel movies were my life in elementary school. I remember when Justin dated Britney, floppy discs, candy necklaces, and snap bracelets. Needless to say, if you weren't alive in the 90's you missed out.
Because of this period's awesomeness, a lot of styles that have been thrown out are coming back into fashion. Every other 90's kid and I are so excited about this new trend that we cannot jump on the bandwagon fast enough! These are some of the born-again trends you should try out.
Space Buns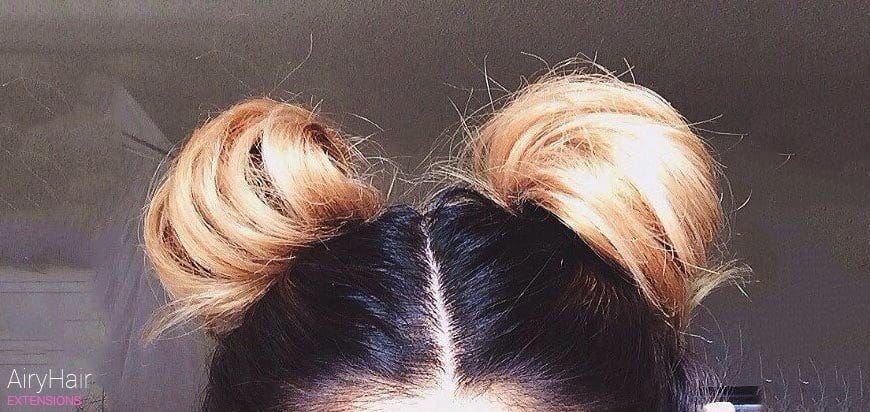 This hairstyle is pretty retro. You might think you look more like a mouse with two buns on top of your head than fashionable, but this hairstyle is not one to skip out on. This hairstyle was all over fashion week and a lot of fashionista celebrities have also been seen wearing these fun buns (Hello Kylie Kardashian!).
Choker Necklaces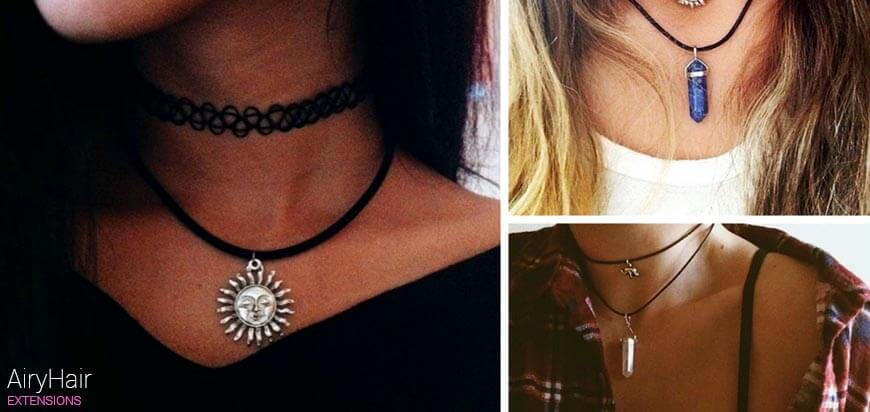 Everyone at Coachella this year was wearing these. I had multiple choker necklaces myself when I was a kid, I am happy I can now take them out of hiding and wear them with pride! To avoid looking emo make sure you pair chokers with light girlish colors or instead of looking fashionable, you may look gothic.
Goth Lipstick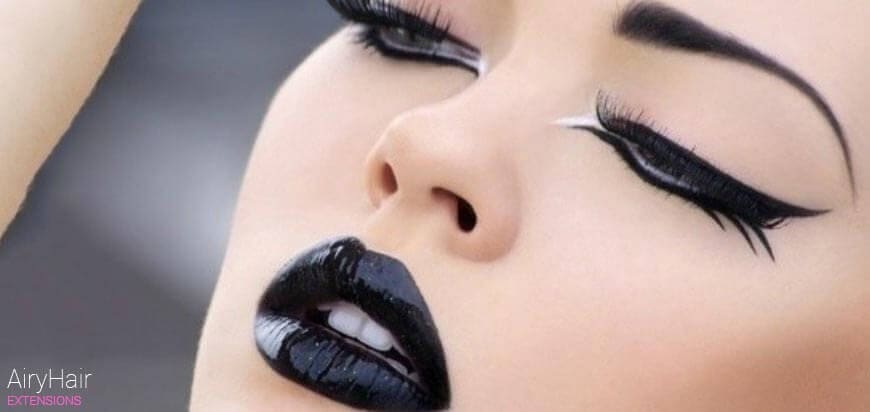 Dark lipstick colors are back for fall and this fall we are going beyond the normal dark red smooch. Dark browns and dark purples are back in style, ladies! Hurry to your makeup store to get some before they all sell out!
Plaid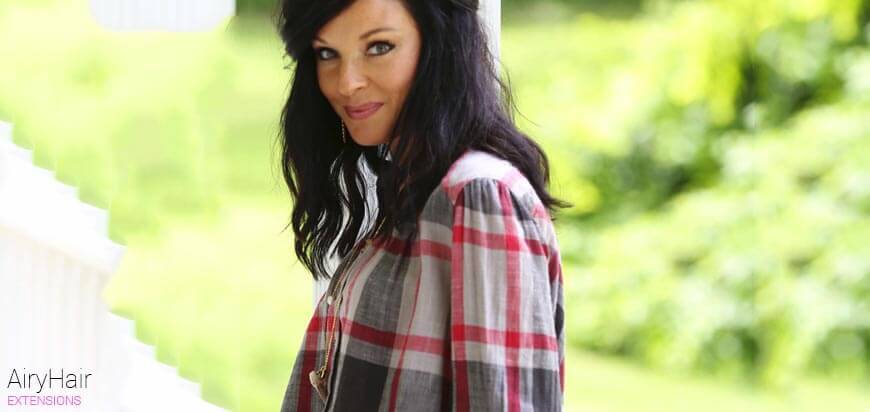 From plaid schoolgirl skirts to oversized lumberjack flannels, plaid is everywhere! Go preppy, boho, or laidback with this universally wearable style.
Accent Braids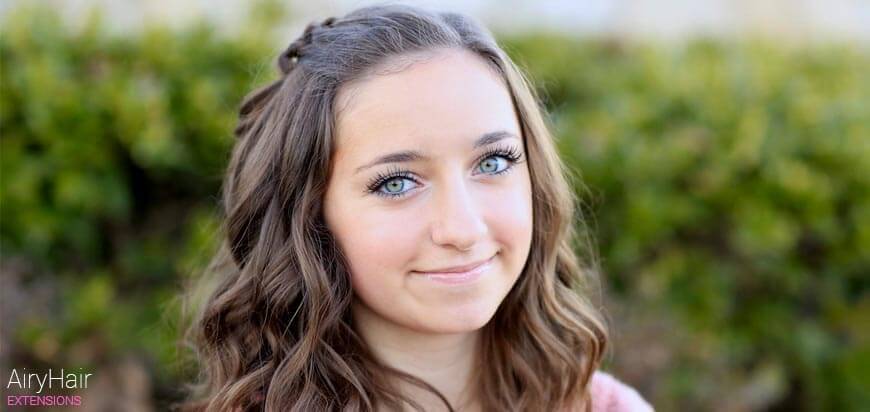 Remember those tiny braids hidden throughout the waves of your hair? Well, they are back! Put a couple of small braids in your ponytail or hide them in your curls. These small details are back for the long haul!
Scrunchies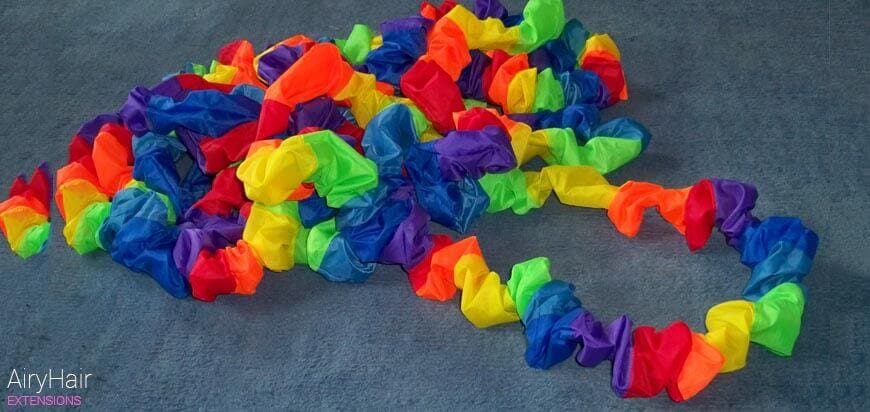 Scrunchies are the best! They are a million times better than your plain hair ties because they do not get tangled in your hair and they help accessorize your outfit. Out of all the items on this list, scrunchies are by far the ones you must try!
P.S. You can get some awesome and cheap hair accessories at our store.
Jean Jackets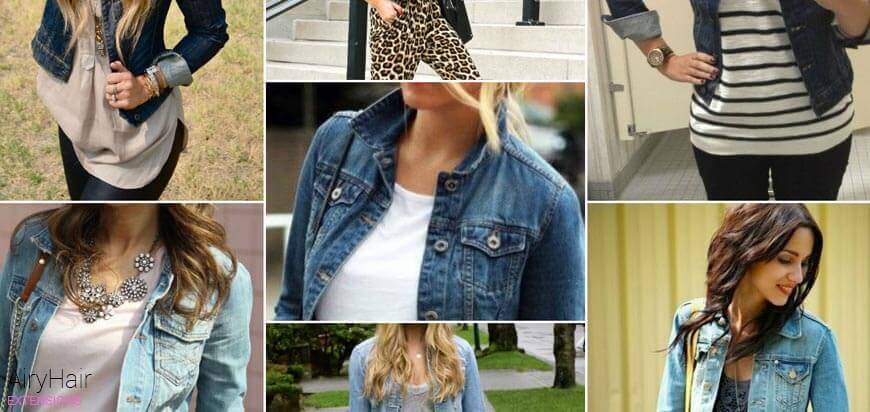 Justin Timberlake and Britney Spears wore all jeans to the 2001 All American Music Awards. For the reason that those two are legendary and somehow remain popular today in 2021, of course, jean jackets are back in fashion! They are really warm and perfect for the crisp fall air. Thank you Justin and Britney for making this an iconic statement piece.
What now?
Visit AiryHair for the 21st century hair extensions!
For more awesome posts, share, follow us on Facebook, and be sure to subscribe!
—
Enhanced and Hosted by AiryHair Team.
Author: Sophia Strojny.