Black ombre is cool and trendy. If you have black or very dark brown hear, you can consider any of these fun ombre hairstyles. The only requirement for an ombre hairstyle is long hair because that's the only way you'll get the full effect of the color transitions. For those of you who don't have very long hair, extensions are always an option (and yes, we have all the colors listed below) and you can skip all the complicated color techniques. Here are 10 stunning black ombre hairstyles that can inspire you for your next visit to the salon.

Subtle Black and Brown Ombré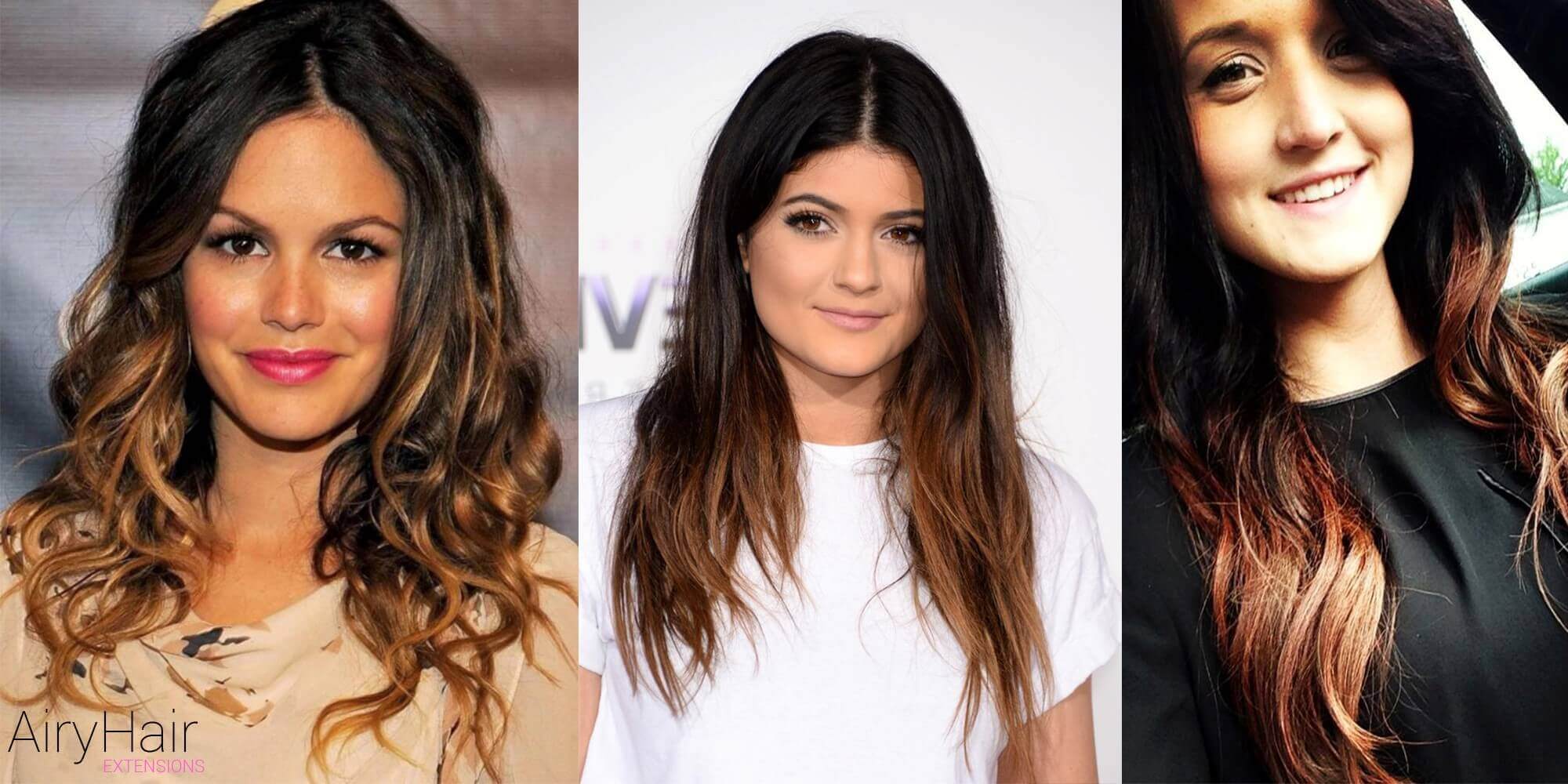 For those of you who don't want to change their hairstyle too much and want just a subtle change, this black and brown ombre is the perfect option. It simply highlights the bottom part of your hair and looks really natural.
Simple Black and Copper Ombré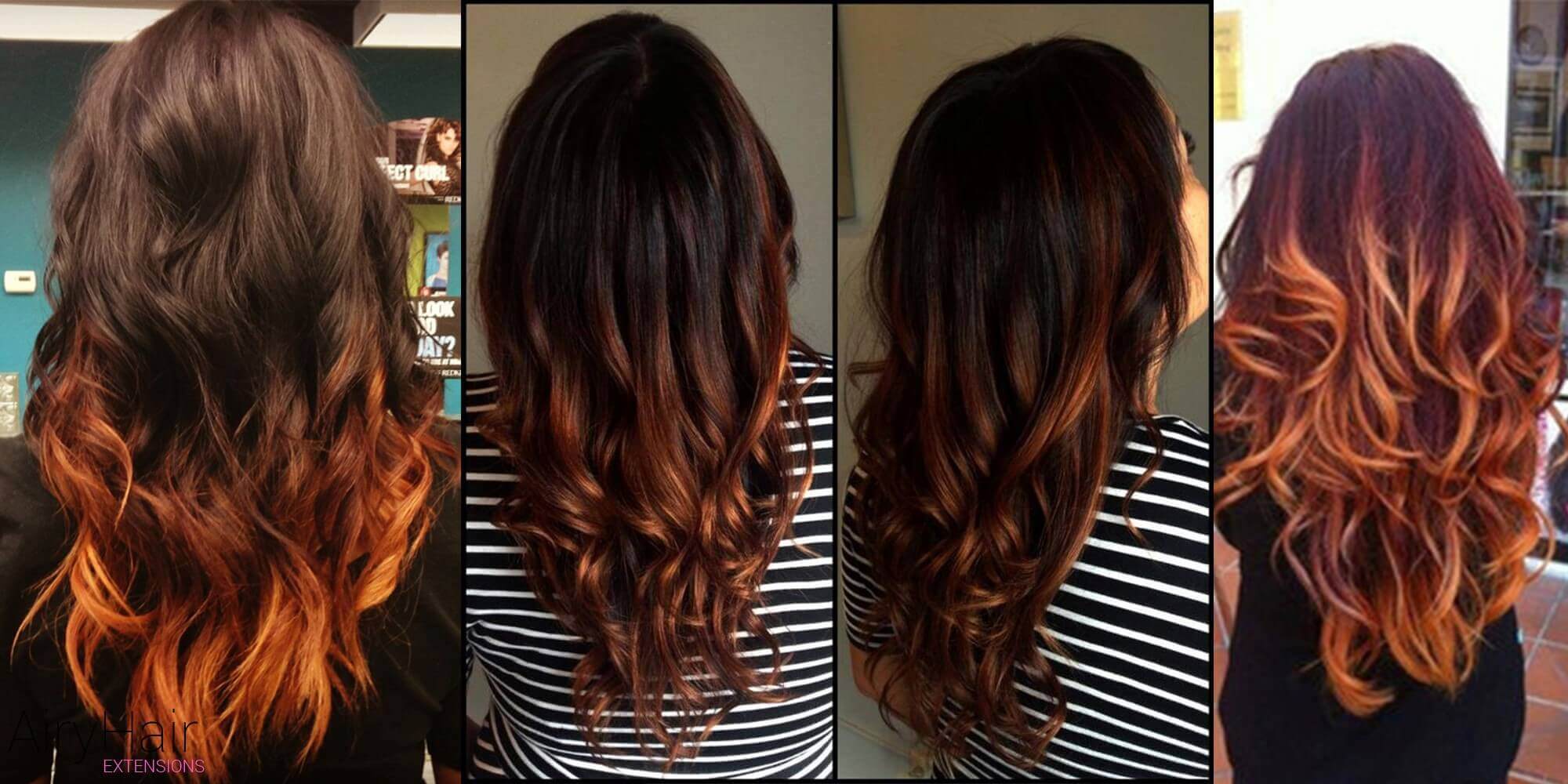 If black and brown ombre is just too bland for you, but you still don't want to go overboard with crazy colors, this simple copper ombre is perfect for you! It adds a really nice highlight to your tips.
Cool Black and Blonde Ombré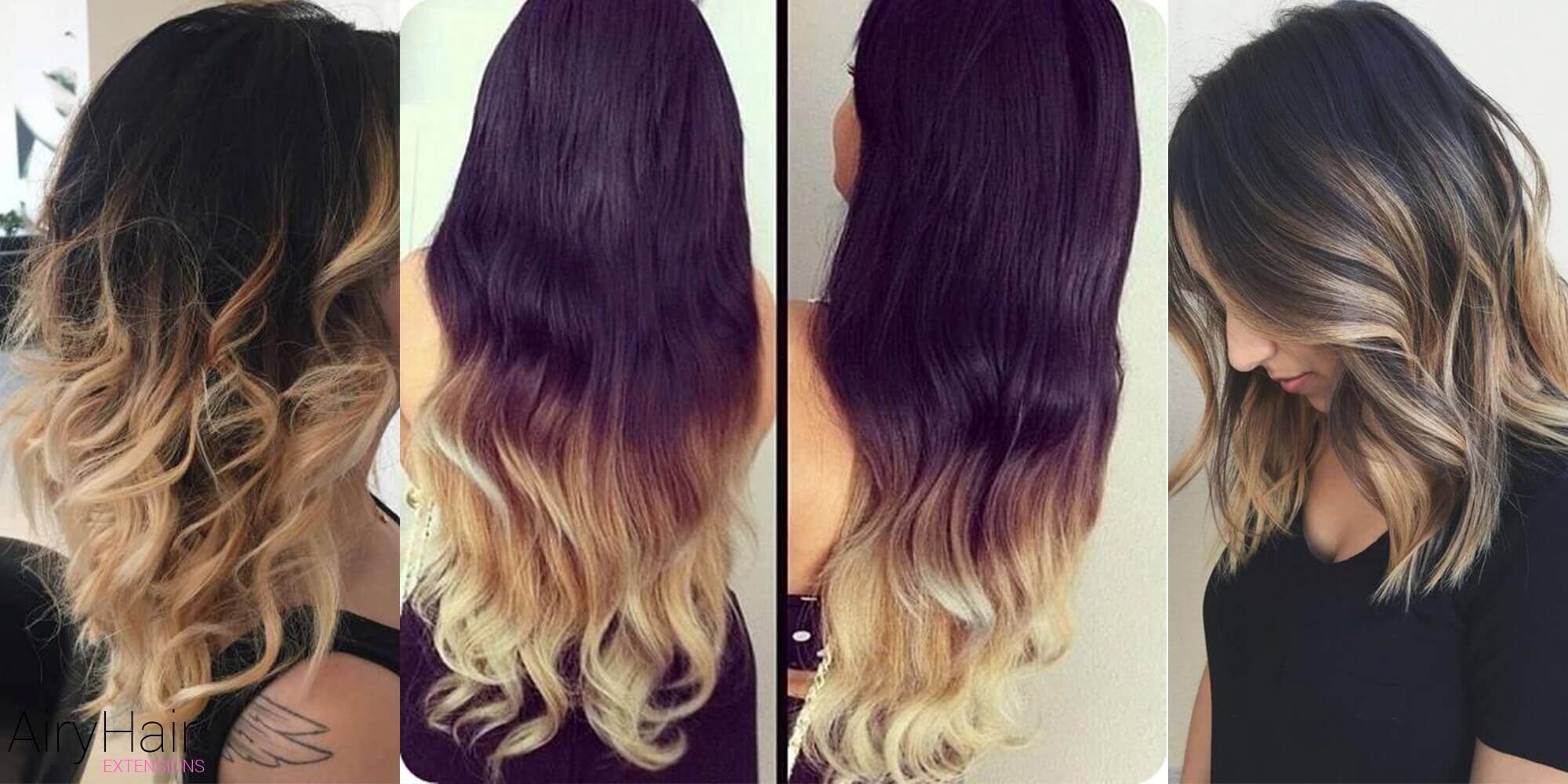 Going all the way from black to blonde looks really cool. You can create a very nice, natural looking transition from dark to light.
Electric Black and Blue Ombré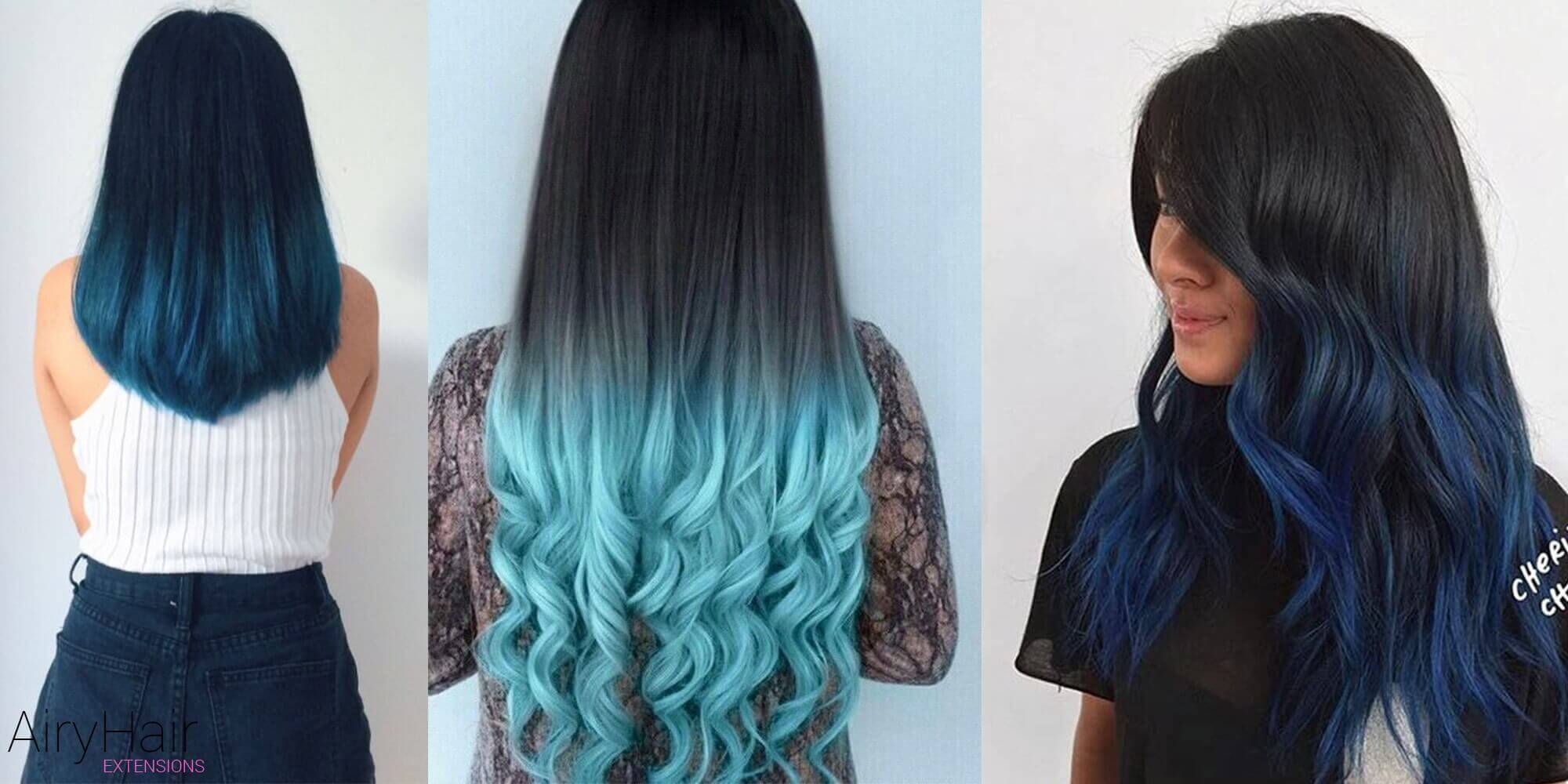 If you want your hairstyle to be a statement, this electric black and blue ombre is the perfect choice. Blue is a very trendy color at the moment and it looks great in combination with the black.
Vibrant Black and Green Ombré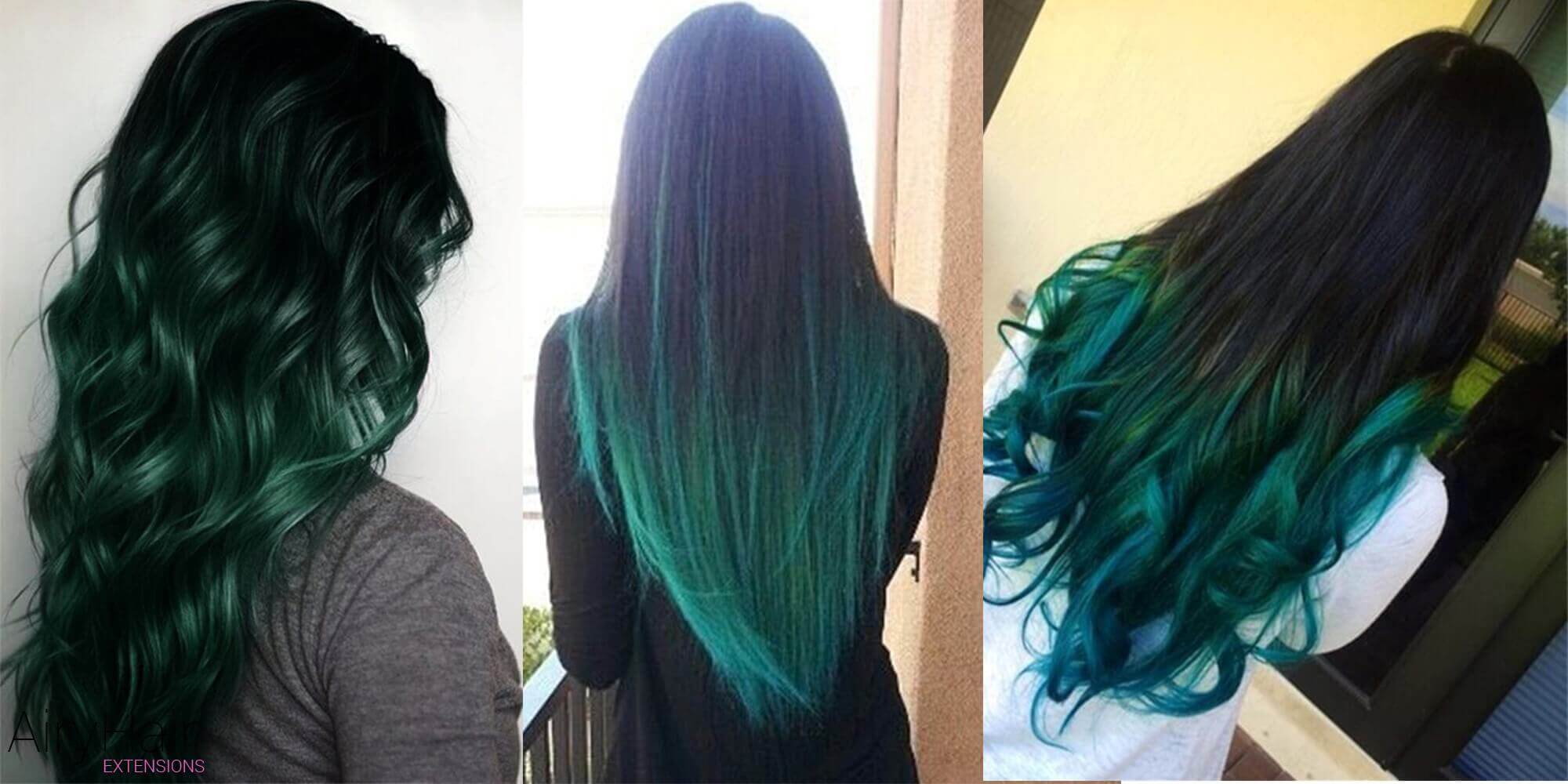 This is also a very bold hairstyle. The vibrant green color matches perfectly with the black creating a very unique hairstyle.
Fiery Black and Red Ombré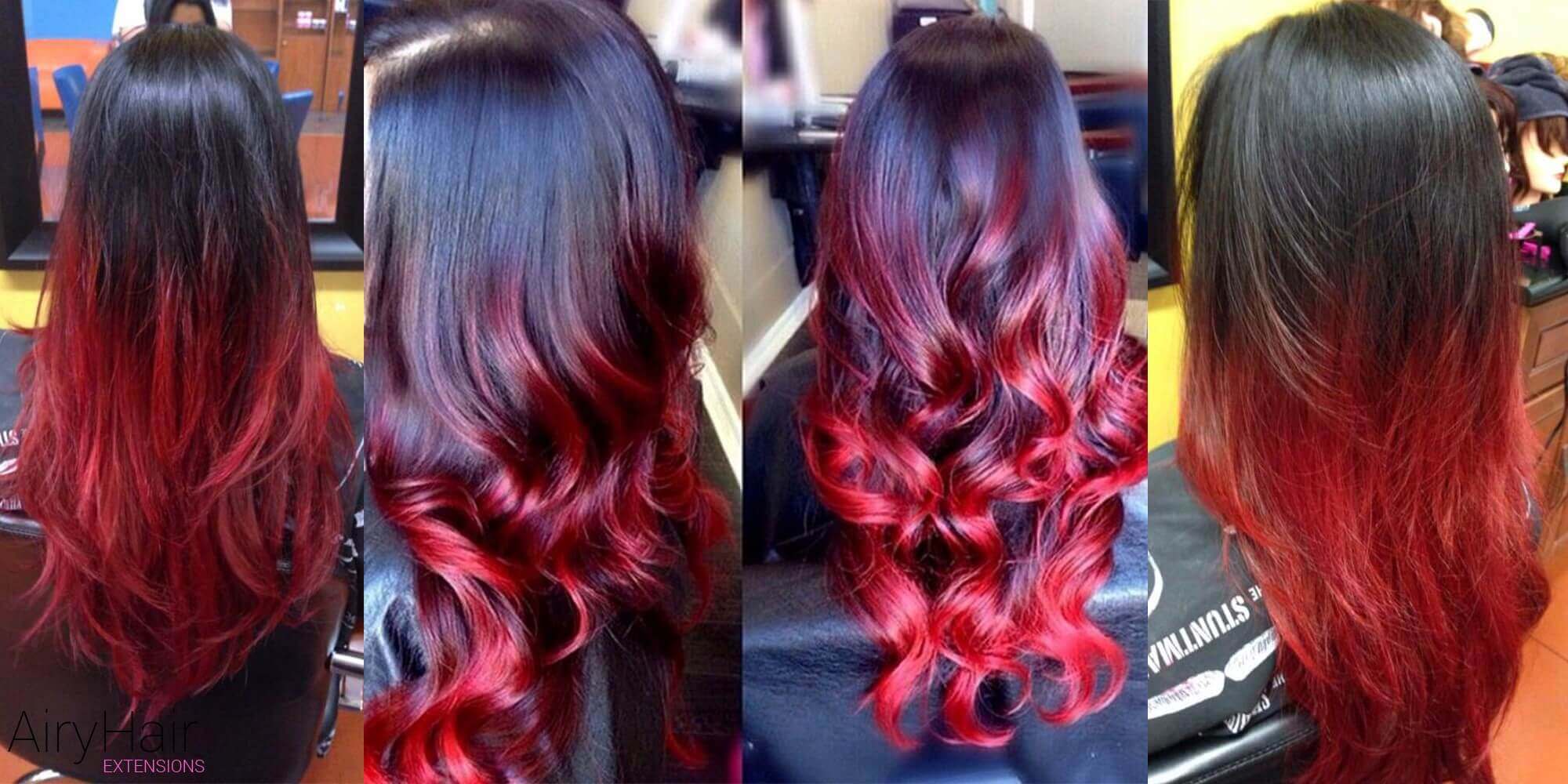 If you decide on this high-contrast, fiery red and black ombre you will definitely not go unnoticed. This is a perfect way to accentuate your ordinary dark hair.
Cute Black and Pink Ombré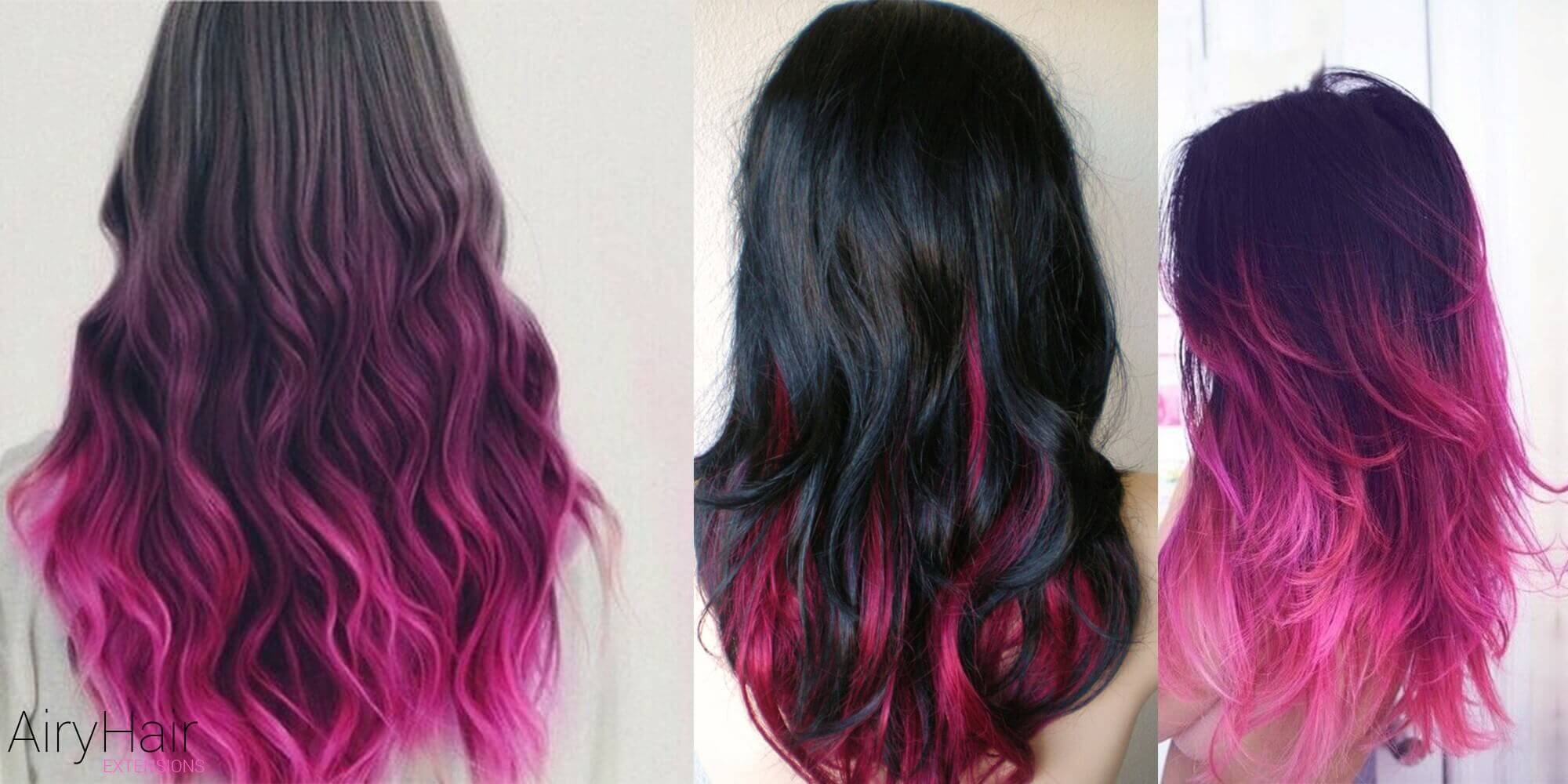 Pink is always a very cute hair color and this black and pink ombre proves it. Since pink is a very bright color, it creates a perfect contrast with the black.
Mysterious Black and Violet Ombré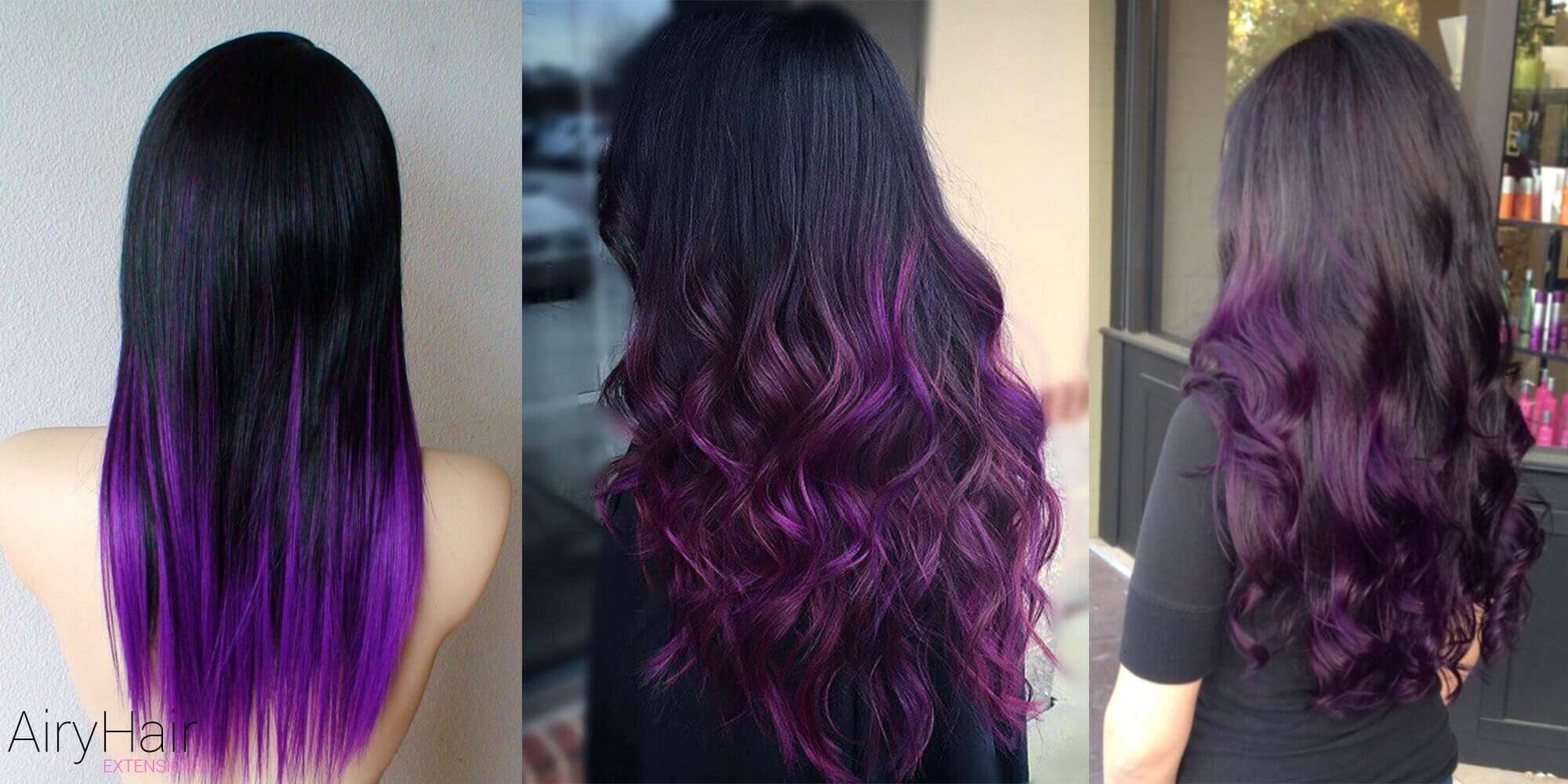 Violet and purple color is always associated with mystery and royalty and it blends perfectly with the black creating almost a gothic inspired hairstyle.
Trendy Black and Silver Ombré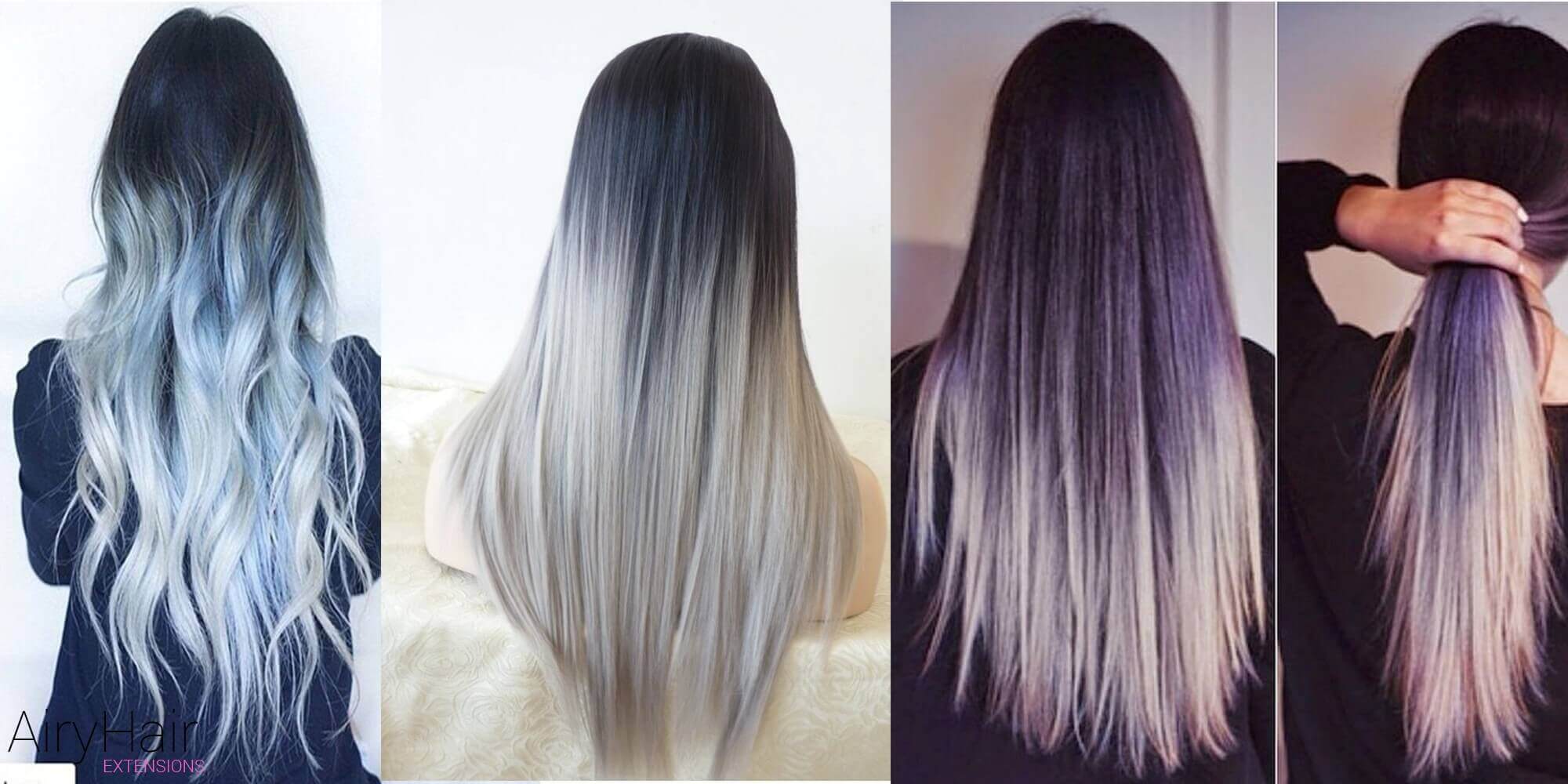 Silver and grey is definitely a hit color in 2016 hairstyles. That's why this trendy silver and black ombre is so cool. It creates a really nice contrast and goes all the way from black to almost white.
Crazy Black Rainbow Ombré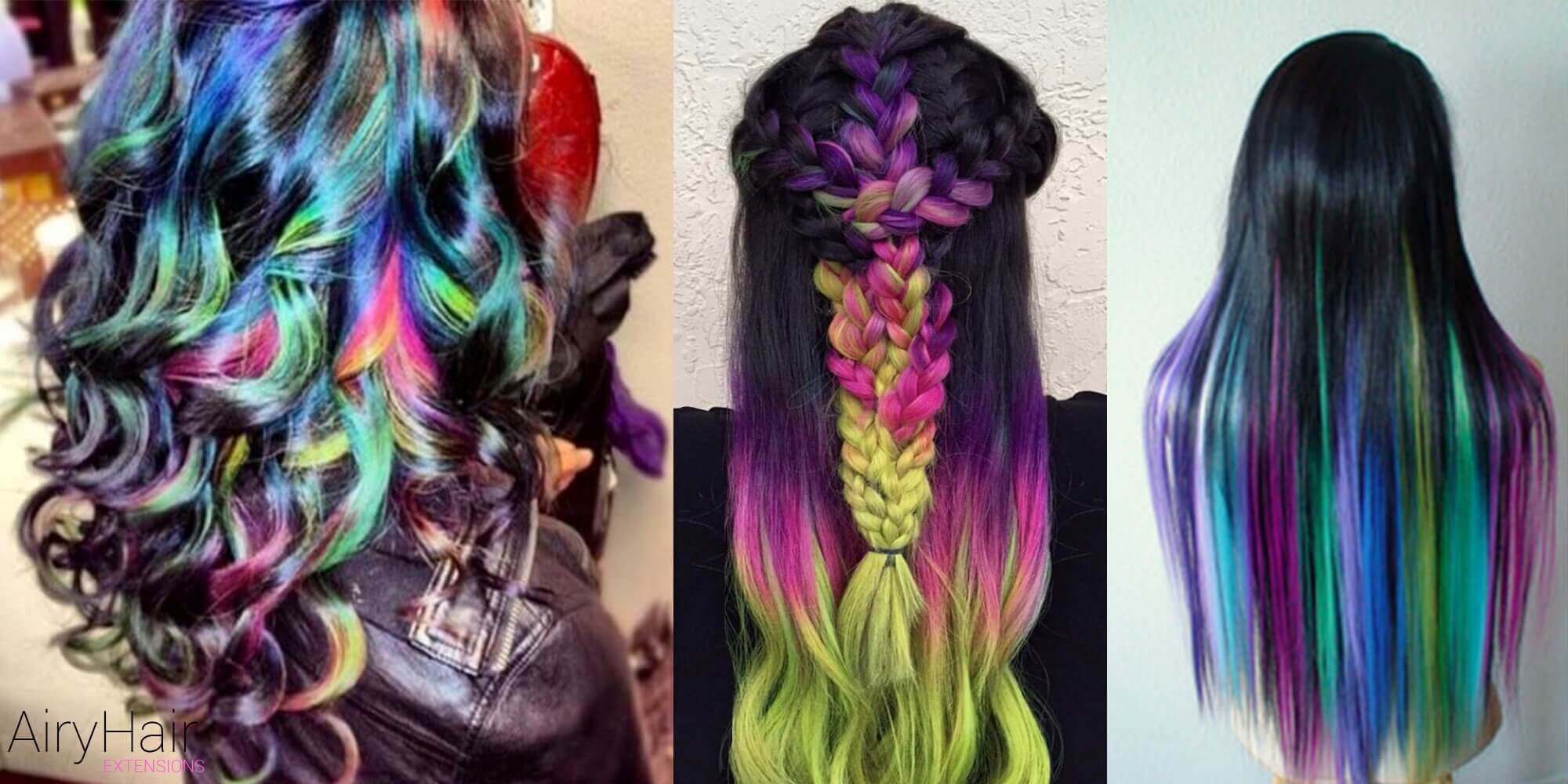 If all of these ombres were just too simple, plan and boring for you, go for the rainbow ombre. This is where you can get really creative and choose all kinds of different colors and combine them with black. You can make your own crazy color combinations or just use them all at once. This kind of hairstyle is also easier to make using different colored human hair extensions than actually dyeing your hair with all these different colors.