After applying hair extensions, there comes a time when you want to or need to remove them. And like proper installation crucial, removing extensions is very important as well. By improper removal, you risk damage to the extensions, your natural strands, as well as shedding, breakage, and other problems.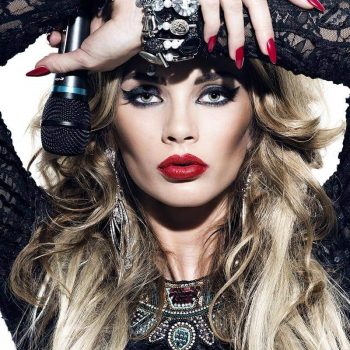 Before we start going through the removal process, let's talk about when you need to remove your extensions first. This depends on what type of extensions you have so we'll go through each one. If you got clip in or flip in hair, then you remove it every day. You can remove your clip-ins when you get home or wear them throughout the day only to remove them before sleeping. This is why clip in and flip in are known as not permanent methods. It works great for many people, and doesn't for others, it's all about your habits. With all other extension types, including tape in, fusion, and micro beads, you need to remove them after about two months. All of them are considered to be semi-permanent methods. The reason why you need to remove them is because your natural strands grow and move the extensions further down. Hair growth is also what dictates when exactly to remove them. Some strands grow really slow so the extensions can stay in for longer in that case. But in any case, they need to come off in order to be refitted. A great thing is that you don't need to buy a new set of hair each time you reinstall, old one is still good.
Just as you can apply hair yourself, you can also remove it yourself and it's actually much simpler. So if you don't want to spend a lot of money at the salon, we've made a simple guide on how to remove each extension type with ease.
Removing Clip in Extensions
Belonging to the not permanent methods, clip-ins are one of the most popular options for girls around the world. One of the biggest reason for that is how easy it is to put them in and remove yourself. That saves you a lot of money and trips to the salon. Although clip-ins are very easy to install and remove, it's essential to learn how to do it right.
Since you have probably put them in yourself, you should know where all of your wefts are.
Find the first weft, you can start with the ones on the sides.
Using your fingers, find the clips that hold the extensions. As you know, smaller wefts have one or two clips, while bigger ones have three or four. Keep that in mind when removing the wefts.
Press on the clips in order to open them.
While holding the weft with your fingers, gently remove it from the hair.
Repeat the same process for all the clips.
If you find any resistance or tangles, do not pull on your strands on the wefts. Gently untangle everything and then remove it.
After you have removed your clip-ins brush them and store in a safe place.
Removing Flip in Extensions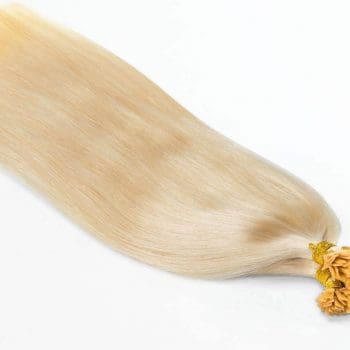 Flip-ins are even simpler to install and remove than clip-ins. Although this method is not as versatile, a lot of girls love it and use it all the time. Since this is not a permanent method, it means you will have to apply and remove the hair every day so learn how to do it properly.
As you know, flip-in hair goes on the crown area and usually has two or more clips for more safety.
First, you need to press the clips to open them.
Find where the string of the flip in extensions is.
Gently take it with your fingers and pull it back from your head.
That should safely remove the hair in one go.
Store your flip in extensions for further use after combing.
Removing Tape in Extensions
Since this method includes glue and tapes, it is a teeny bit more complicated to put in and remove, but still nothing you can't do yourself. Just be really careful that you do it right in order not to damage your strands or extensions.
If you applied the tapes yourself or watched your hairdresser do it, you know that the tapes are placed in rows, similar to a brick laying pattern. That will help you find all the tapes.
You can start either from the front or the back, whatever feels more comfortable.
Apply an adhesive removal on the first tape.
Gently try to peel the tape off, first the top one and then the bottom one.
If the tapes are stuck hard together, apply more adhesive removal.
Make sure to get all the tapes out because there's quite a lot of them.
When you're finished you also need to use a product to remove any residue glue from your real strands.
Removing Hot Fusion Extensions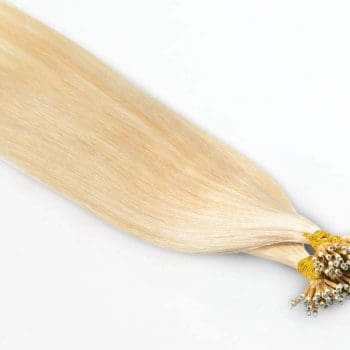 To remove fusion bonds, you will need a special tool, pliers that are used to crush the bonds. And since there is glue, you also need some type of adhesive remover product.
Find the first bond on your head.
Saturate it with the glue remover of your choice.
Use the pliers to crush the bond and the extension strand will come right off.
To remove any glue residue from your real strands, simply brush them thoroughly.
Removing Micro and Nano Beads
Micro or nano beads are certainly a great choice when it comes to boosting your locks and are definitely easier to remove than install. To take your beads off, you will need pliers. This is how to do it properly:
Since there are many small beads on your head, you need to make sure that you remove each one.
After you have decided where to start, find the first bead.
While holding the strand in one hand, hold the pliers in the other one.
You will see that the beads are flat because that's how you install them.
You need to press with the pliers on the opposite side in order to make them round again.
When you do that, you will see that the strand of hair comes right off.
Simply repeat this process with all the beads and you're done!
And here you have it, any questions? Leave a comment below.