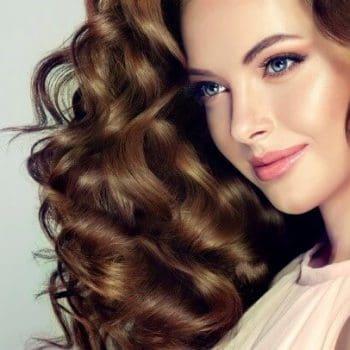 Thinning hair can create cosmetic concerns and undermine your self-confidence. Understanding the growth cycle and your thinning problem's possible causes will help you address it. You may seek medical attention to diagnose and treat your condition. But inserting human AiryHair extensions into your own locks can hide thin patches in the meantime.
Normal Hair Growth Cycle
The three phases that progress continuously are:
Anagen: When you're healthy, about 80 percent to 90 percent of your locks are in the anagen stage. Well-nourished and attractive-looking hair grows for an average of almost three to eight years.
Catagen: This brief one- to three-week transition phase cuts hair follicles off from the body's normal blood supply. As they begin to shrink, catagen's degradation pushes hair shafts upward. Thin, threadlike hairs form with keratinized cells, developing bulbous club-shaped enlargements around roots.
Telogen: Your hair and follicles are dormant during the two- to three-month telogen resting period. After routine hair shedding, new follicles replace them. Then the cycle starts over again with the first stage's growth.
Hair Loss Causes
Losing some strands every day is normal, but various factors can make hair loss severe. Triggers include genetic predisposition, poor diet, unhealthy lifestyle, using inferior-quality hair products, aging, and stress. Medical causes include anemia, diabetes, eating disorders, hormonal imbalances, iron deficiencies, lupus, and thyroid disease. Birth control, blood pressure, blood thinning, and cancer medications can lead to hair thinning temporarily.
AiryHair Attachment Methods
If you want your sparse locks to look and feel fuller again, try real human AiryHair. It can hide balding spots while adding volume and perhaps length. Your enhanced yet natural appearance will renew your self-confidence. Order your preferred hair extensions for thin hair by these application methods:
Clip-in type: Easy installation is temporary yet convenient and versatile. Fasten clip-in extensions wherever your natural locks crave a boost. Remove them before bedtime and shampooing your own tresses. Then reapply strips in different places as your needs change.
Stick/I-tip bundles: Insert rooted and supplemental hair through small rings and crimp closed with pliers. They'll improve your appearance for at least six months. To release extensions, squeeze flattened bands open from sides.
Nail/u-tip additions: These extensions' keratin tips allow hot-fusion attachment. Melt this natural protein with a fusion connector. Affix bonding agent to rooted locks. Press AiryHair strips over glue. After about six months, use a bond remover to soften keratin. Separate it and U-tips from your own tresses.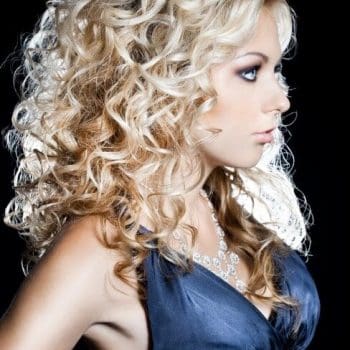 Micro-loop method: Thread tiny loops onto your rooted hair. Insert extensions into beads. Pinch them together with a crimping tool to bond your additions to your natural tresses permanently. Then wear micro loop hair extensions for six or more months. To release, compress sides of flattened connectors to unlock.
Tape-in attachment: Warm each bundle's narrow glue strip with a hot tool. Sandwich a small section of your own hair between two extensions, creating a seal. You can leave them in place for about six months, maybe even longer. To detach, use a spray that dissolves fixatives. Peel tape off your original tresses with a rat-tail comb.
Flip in wire extensions: For an instant transformation, try a temporary continuous bundle with an undetectable wire. Place the halo over your rooted hair at your crown. To hide the loop, pull your natural tresses through it. Remove AiryHair extensions before washing your original locks and sleeping. Install daily, wearing your flip-in addition for one to six months.
Extension Color, Texture, and Quality
Choosing extensions that match your hair color and texture is key for them to blend in beautifully. Just a one-shade difference could make you feel unnatural, look fake, and worsen your appearance. Inserting the same texture will ensure the most comfort while also keeping your AiryHair in place.
Making your thin locks fuller with real human hair extensions allows you to style it in various trendy ways. Better quality also enables easy home care and maintenance while prolonging luxurious wearability. Consider ordering these superior types:
Double drawn: AiryHair treats double-drawn extensions manually to eliminate almost all shorter pieces. So, 90 percent to 99 percent of strands have the same top-to-tip length for greater volume with lavishly thick ends.
Remy premium plus: Preserving naturally aligned cuticles so they face one uniform direction makes Remy premium plus the finest quality. These lusciously silky, flowing, and tangle-free extensions will look the most authentic and outlast all other options.