This hairstyle is perfect for your night out! Its volumized look will make everyone turn their heads in awe. In order to complete this look, your hair does need to be a longer length, but don't fret! If that's the case, just follow steps 1-7 and put a normal headband in. That way, you'll get the volumized headband look without the braid.
1
Making a Perfect Headband Braid
Let's get going.
What You Will Need
Straightener, Hairspray, Hairbrush, Comb, 4 Bobby Pins, 2 Small Hair Ties and 2 Duckbill Clips
Mine's bit orange, like the tasty fruit, so you can see them better in my hair.
How Long Will This Look Take
It's not that time consuming! Around 25 minutes (depending on how long it takes to straighten your hair)
Skill Level: Intermediate
Step One
Brush your hair!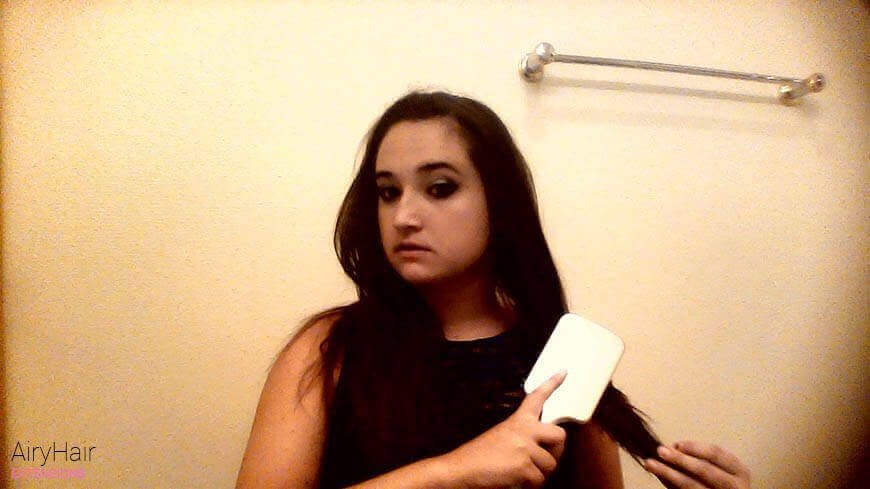 Step Two
Divide your hair into layers and straighten each layer.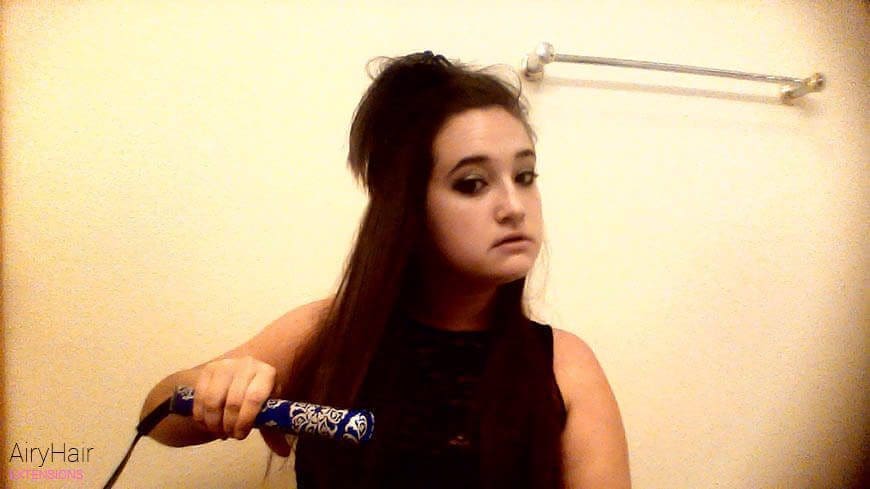 Step Three
Once your hair is completely straightened, gather the hair above your forehead. Hairspray your roots of that section and then tease the hair sprayed part.

Step Four
Toss the newly teased section aside and then do the same to the hair directly behind the section you just teased.

Step Five
Toss that section aside too and do the same thing to the sides of your hair, the section between your temples and ears.

Step Six
Your hair should look huge, volumized and slightly ridiculous, like the picture below.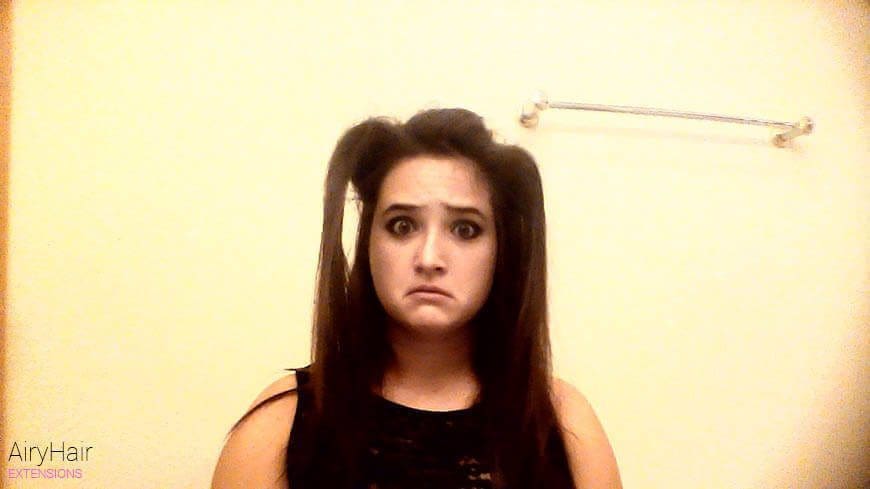 Step Seven
With your comb, brush away the fly-aways on the side of your head. Then with your clip (I used an orange bow clip so you can see it), clip that section to the side of your head. Do this on both sides.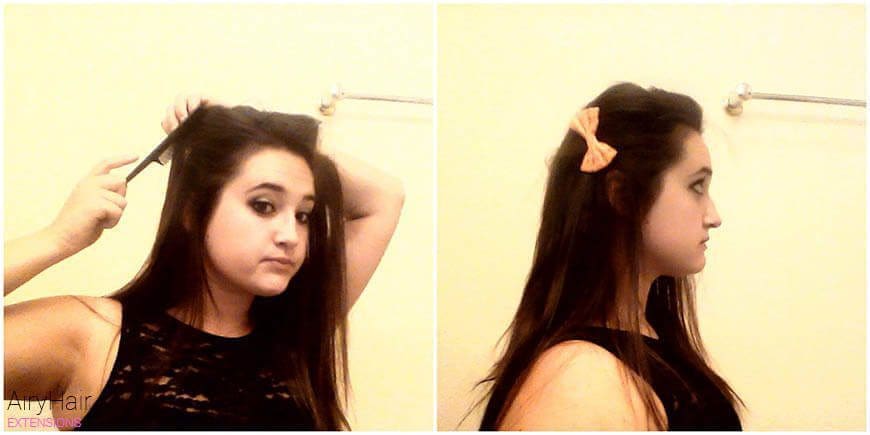 Step Eight
Grab a chunk of your hair behind your ear, then braid it, tying it off with a small hair tie. Using your fingers pull on the braided parts to make the braid appear bigger. Do this to both sides of your head as well.

Step Nine
Take the clips out of the side of your hair and brush out the fly-aways at the top of your head. Be careful to not comb out the teasing.
Step Ten
Take your braided strands and bobby pin them to behind the opposite ear that the headband started.

Wah-la! Your hair is done!
End Result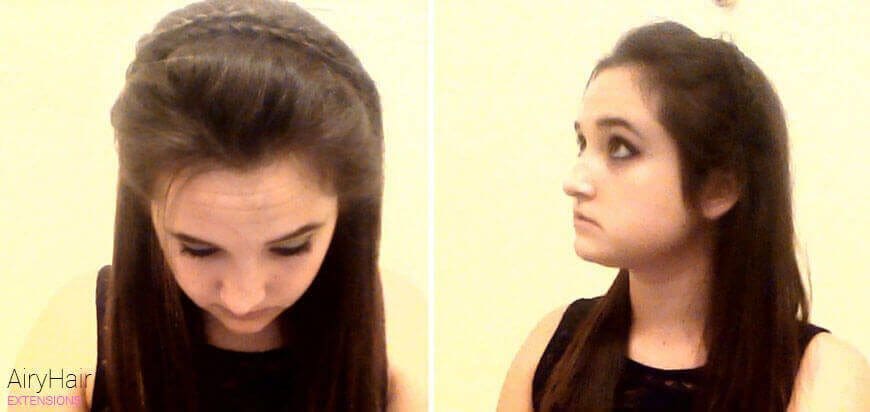 Did you enjoy this post?
For more awesome posts, share, follow us on Facebook and be sure to subscribe!
P.S. You know what else can you add to the set? AiryHair extensions and handmade accessories!
Author: Sophia Strojny.