Earlier this month, we have published an incredible list of mind-blowing makeup and hairstyle transformations by Kay Pike. These images you will find below.
Now, it's time to reveal another upcoming star, Jordan Hanz, who, as you will see from the animations and video compilation below, has some mad makeup and hair skills. So, without further ado, here are the before and after shots of Jordan.
Female to Male Transformation
Kicking things off with the powerful female to transform, using the Witcher's 3 video game character, Geralt of Rivia, as a model. We are not sure what is more shocking, the fact that the model is female or the fact that the result (male) looks so realistic.
Aphrodite Makeup
Aphrodite, also known as Lady of Cythera, is the goddess of all things beautiful and lovely. The transformation below is so good that it leaves no further room to improve.
Paranormal Activity Spider Lady Makeup
Ah, spiders, the cute little animals that everyone adores. Oh, wait, they are disgusting, and it gets even worse with the Paranormal Activity transformation. You've been warned.
Joker Makeup
While we have seen plenty of Joker transformations and cosplays on YouTube, Facebook, and pretty much any other social media, this one is on a whole new level. Try to beat that.
The Skull Girl Makeup
The mother of all living skeletons. While not the creepiest on the list, you gotta admire the whole transformation process. One thing is certain: we love her deep blue eyes.
Garrus Vakarian Makeup
If you have ever played Mass Effect and want to see how would Garrus himself would look in real life, then today is your lucky day. Even better, you can cosplay him, just follow these "simple" steps below.
Blind Seer Makeup
If Paranormal Activity is not your cup of tea then here is an alternative, at least as far as "eye makeup" goes, Blind Seer from the Magic the Gathering.
Cheshire Cat Makeup
It's not a bird, it's not a plane, it's a creepy cat that will be adored by all the fluffy animal lovers out there. Great for Halloween or just crazy parties.
Some of us are having trouble applying eyeliner alone, and some of us are so good at what they do, that their work becomes art.
This is the case of Kay Pike, who is so talented, it's ridiculous. Don't believe us? Below, you will find some of her best work we have seen so far and there are no words to describe it. It's awesome!
Attack on Titan Bodypaint
First on our list is for all the Attack on Titan anime fans out there, however, you don't have to be a fan to appreciate and be blown away by this beauty.
This is the very first of the many projects that got her noticed by so many people (ourselves included).
Doctor Doom Bodypaint
Just look at that Doctor Doom smile and then run away as fast as you can. Combining red haircut, green hoodie and all-metal look, it does the job done at being both incredibly awesome and incredibly creepy. Doctor Doom is one of our favorites on this list.
Marvel Bodypaint
Another superhero on our list. And it's not just the makeup (or bodypaint), the way she moves is pretty much spot on. Simply look at that evil face and try to not be intimidated. There is one thing certain: you don't want to meet him on the opposite side of the street, at night and all alone.
Spider-Man Bodypaint
You can't do superheroes' body paint without the inclusion of the Spider-Man. Yes, it might be somewhat feminine due to small arms but when the body paint is that good, we don't mind creating a blind spot in our mind and ignoring this tiny detail. Smile for the camera!
Golden Form Frieza Bodypaint
Something for the Dragon Ball fans out there, the Frieza himself in his final form that took him some time to achieve. Hopefully, she has plans for a Vegeta or Goku bodypaint as well, just to give everyone (us included) that complete nerdgasm.
Wonder Woman Bodypaint
Who said that women superheroes can't be intimidating? The Wonder Woman joins our party and boy does she look good. The contract, the body paint style, and just the whole "costume" are out of this world. Just look at her!
Two Face Bodypaint
Last but not least is the incredible Two Face man and he got some tricks up his sleeve. While he does look pretty creepy (not to mention the awesome costume), the creepiest part for us appears when she turns her head and exposes the right side of her face. it just looks surreal.
Designer and Artist: Kay Pike
Bonus Transformations
We love make-up and women's beauty, but sometimes women are prepared to do whatever it takes to look their best.
Below, we are going to show you the top 10 examples that are likely to blow your mind.
Some of these are amazing, combing both make-up and hair extensions.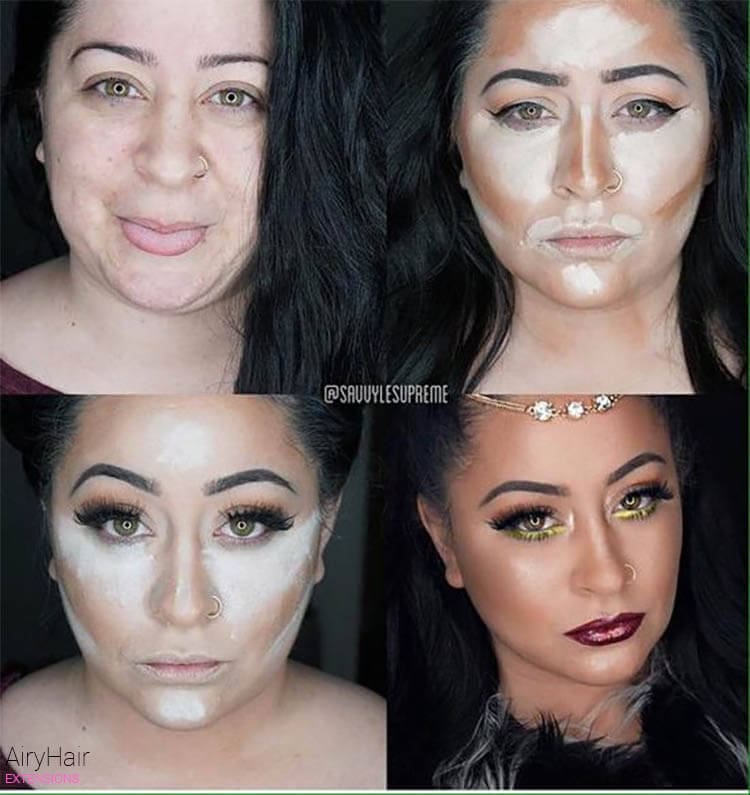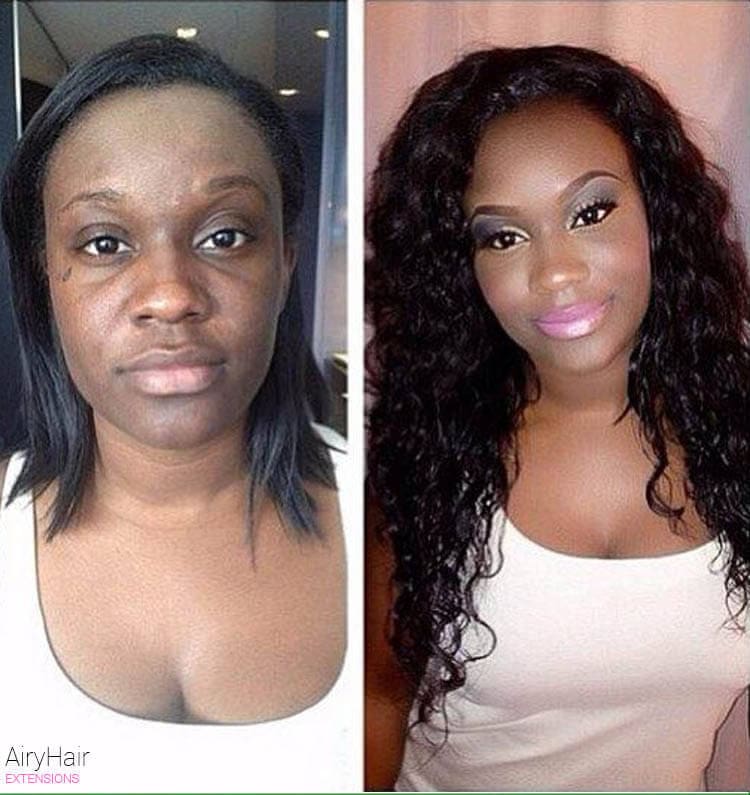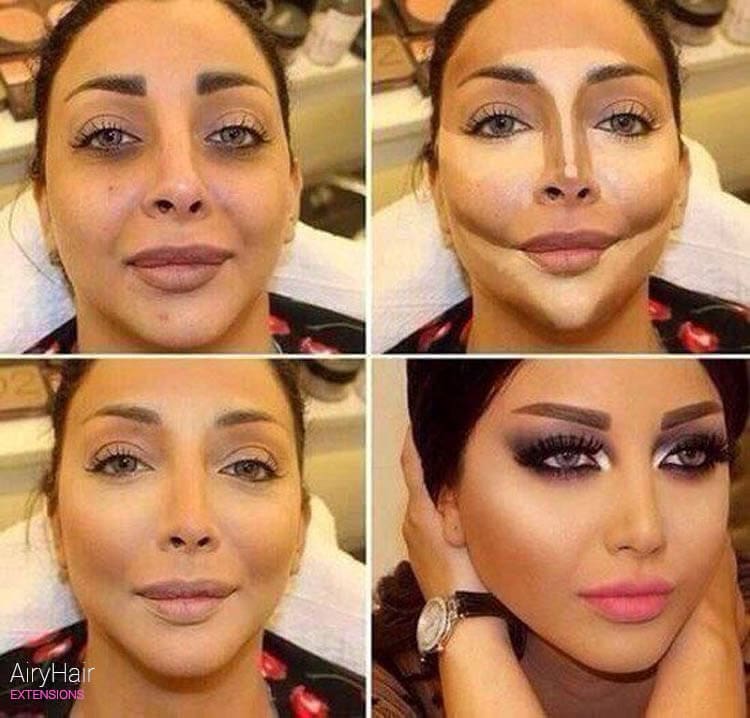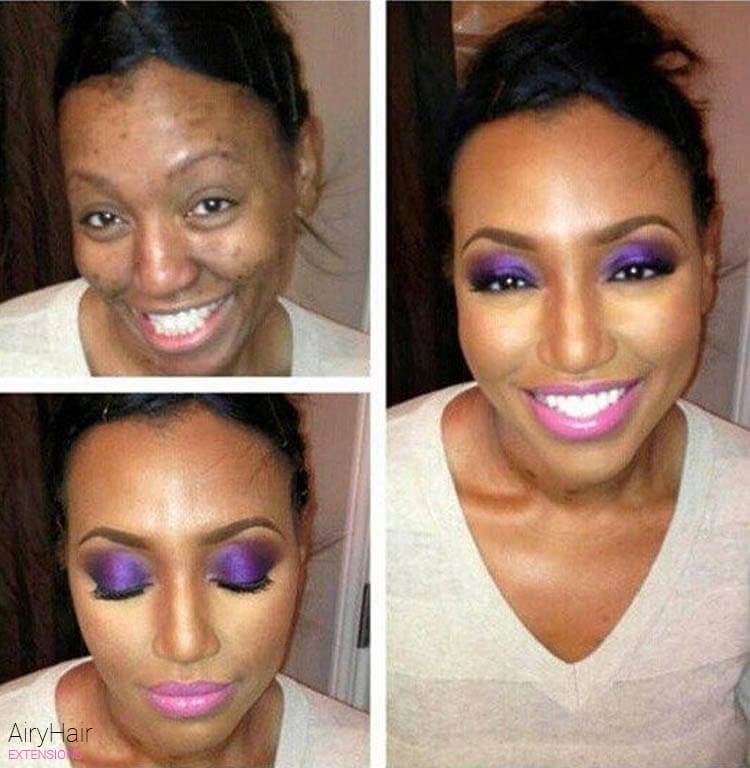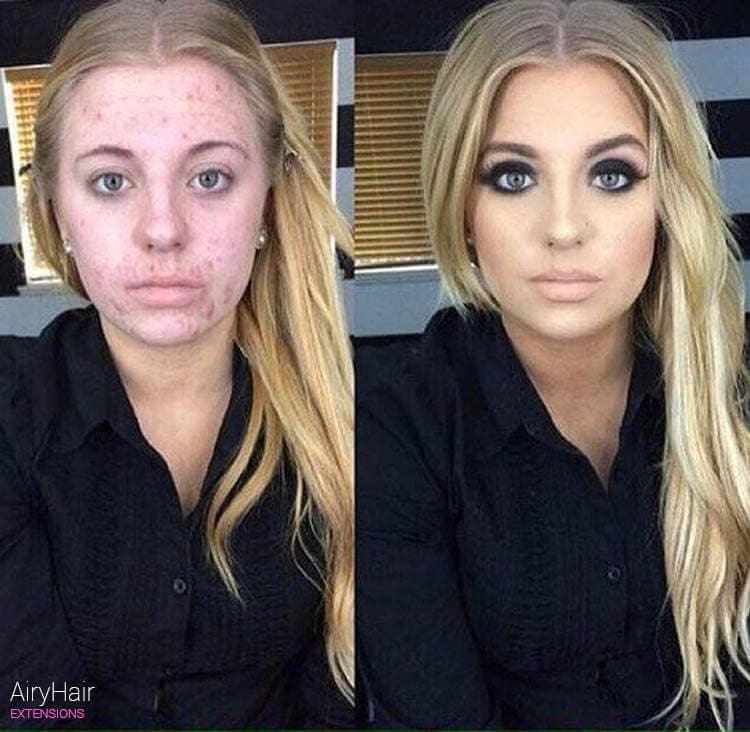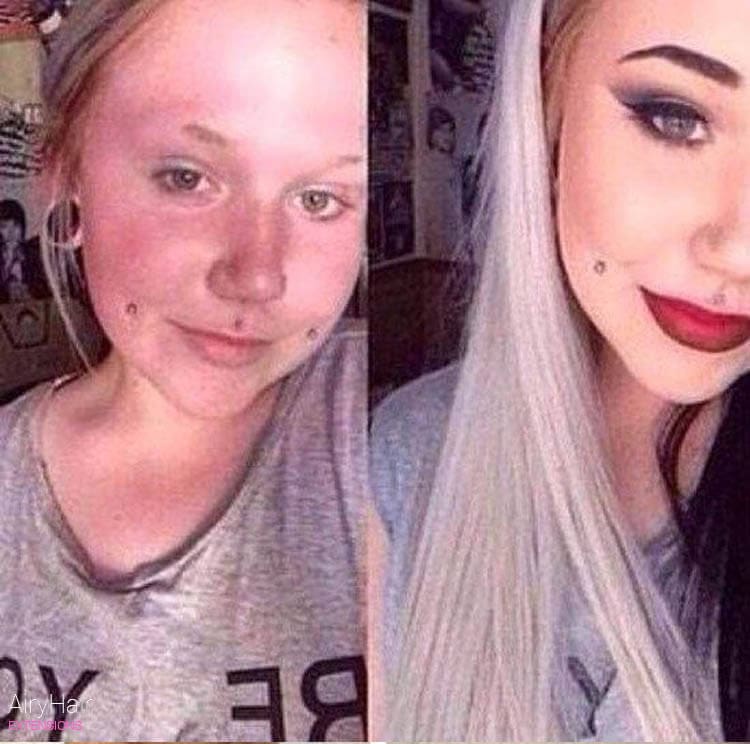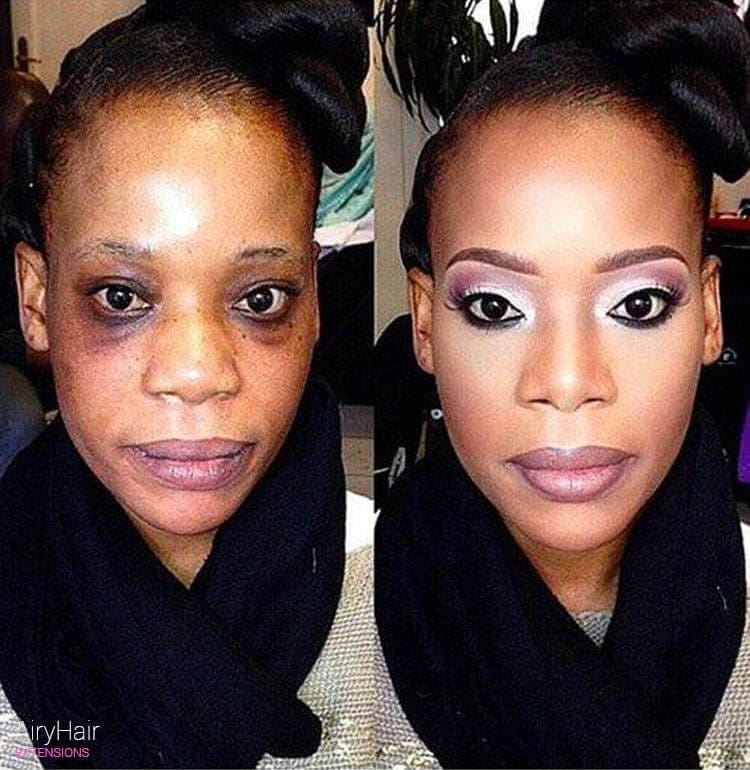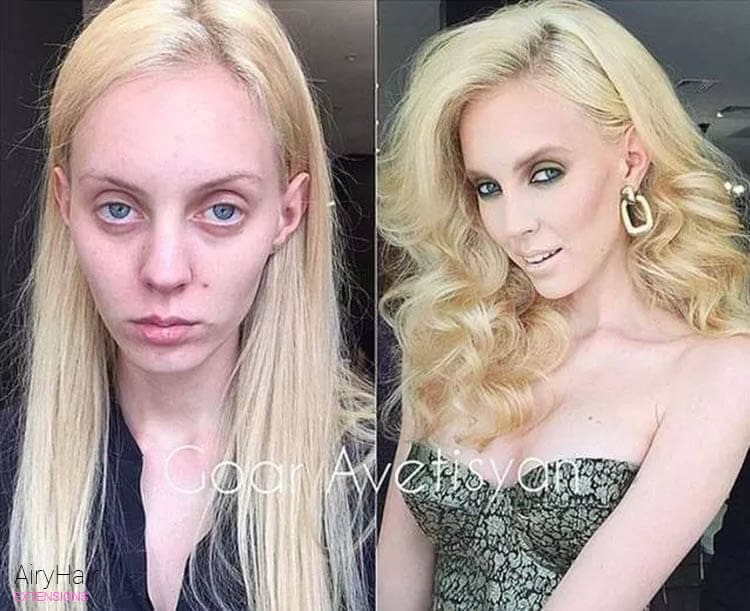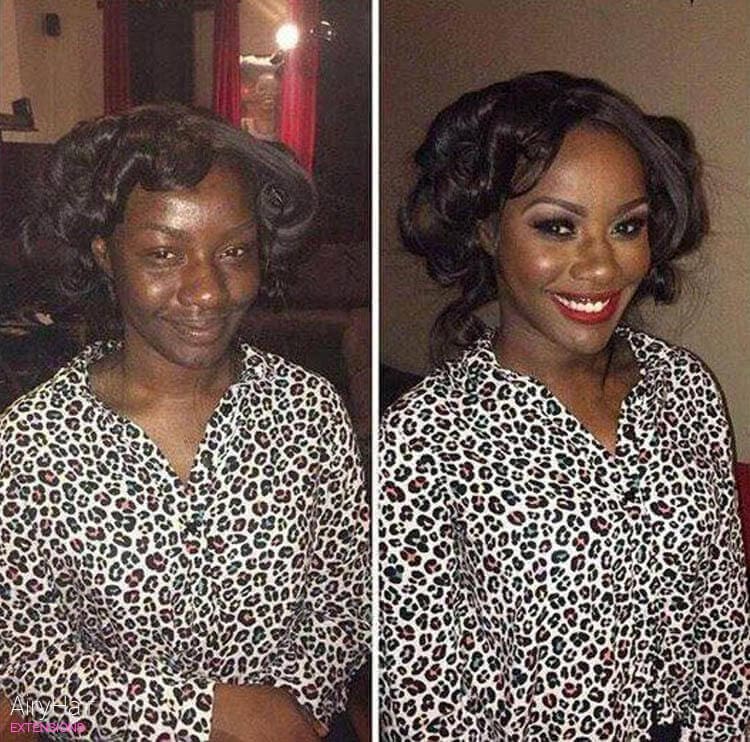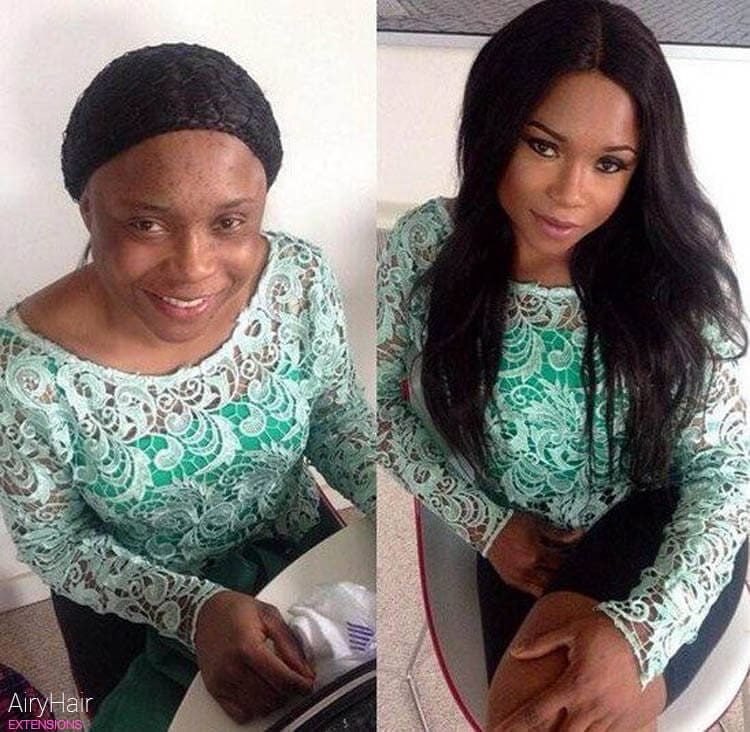 Did You Enjoy the Post?
Send it to your friends and grab our hair extensions if you want to experiment with your looks.
—
Sources: Jordan Hanz Instagram, Jordan Hanz YouTube, Kaypike