Review Our Hair Extensions / Do Giveaways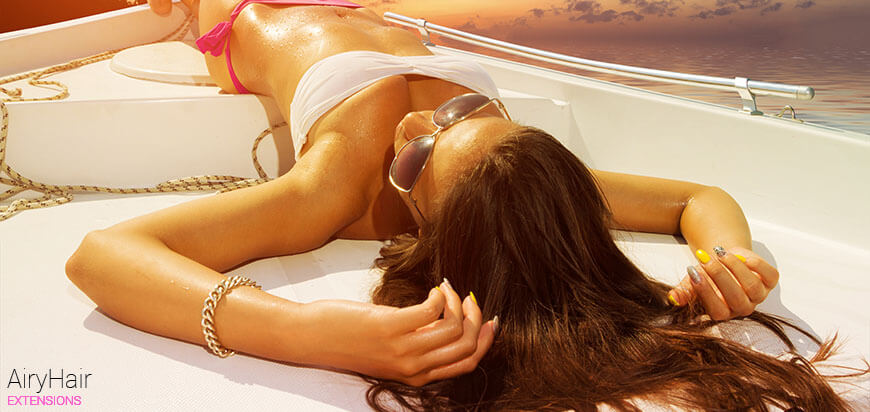 AiryHair Clients

We always encourage our customers to review AiryHair extensions and reap the benefits by either receiving a credit for your next purchase or instant cash.

Reviews and Rewards

- $5 credit for a text review (50 words or more)
- $10 credit for a before and after pictures and short text
- $10 - $30 instant cash transfer (depending on the quality of the video) for a review or an un-boxing video
- and more...

Beauty Product Reviews (YouTube, Facebook and More)

If you have a popular YouTube Channel, Twitter handle, Facebook page, web page, blog, or other social media account(s) like Instagram, Tumblr, etc. and would like to review one or more of the following beauty products:

- Hair extensions
- Handmade accessories
- Make-up brushes and combs
- Healthy organic tea

… then this is page is for you!

Benefits

- Earn credits for your next purchase
- Get featured on our web site(s) and social sites
- Get more visitors and subscribers when people search for our products
- Increase the popularity of your YouTube Channel or other social media accounts

Due to the nature of our products, we prefer videos over static content since they reflect the quality of our products in the most realistic way possible. Bonuses go to communities that are related to hair, beauty, make-up, and healthy lifestyle.

Random Review



P.S. If you have a site with more than 10,000 fans, there is one more option available:

- Beauty product giveaways

Yes, we can supply you with some of our awesome products to your community at no cost!

For more details, please contact us using the form below and include links to your social media accounts and the number of active fans / views.

Thank You,
Airy Network.