Details
Video Demonstration




AiryHair Color Ring / Dying Palette
For higher quality pictures, please
see the following post
.
Item Name
100% Human Hair Color Ring (43 Colors)
Specifications
1. Color: 43 Colors (#1 - #1B - #2 - #4 - #6 - #8 - #10 - #12 - #16 - #18 - #20 - #22 - #24 - #27 - #30 - #33 - #613 - #60 - #Rose - #Pink - #Red - # Blue - #Violet - #Bug - #350 - #Green - #Lilac - #Turkis - #99j - #12/613 - #18/613 - #27/613 - #4/27 - #T1/12 - #T1/613 - #T1B/Bug - #T12/Pink - #T1/Red - #T60/Rose - #T24/Turkis - #TR/Green - #T18/99j - #T4/Violet)
2. Length: 7 inches per Strand
3. Texture: Straight
4. Hair Grade: 100% Human Hair
Hair Care
Treat hair extensions just like you would treat your own hair.
1. Please untangle the extensions before shampooing. In order to improve the longevity, use the mildest available shampoo that is of high quality and is recommended by your local hairdresser or a stylist. Don't rush and take it slow.
2. For the best results, apply a leave-in hair conditioner afterwards but don't over use it.
3. We recommend to let the hair dry naturally. If you want to use a blow-dryer, the best results will be achieved with the low heat setting.
4. If extensions are not used, place them in the air-tight container just make sure that they are clean and untangled first.
5. If you are going to bed and can't remove the extensions, a ponytail will prevent hair from tangling and increase the overall product lifespan.
For more tips, please consult with a professional hairdresser. With proper care, your extensions will last 1-6 months or even more.
Shipping
We offer a variety of different shipping methods:
Free international shipping by registered air mail takes 10-30 days to USA, Canada, UK, Australia and Western European Countries (except for Italy).
EMS takes 4-8 business days to USA, Canada, UK, Australia and Western European Countries,
FedEx/TNT/DHL takes 1-4 business days.
The usual handling time is less than 24 hours and most of our items are dispatched as soon as the payment is verified. However, in case of some factors that are outside of our control (such as closed post office), the handling may take up to 72 hours.
Top 5 Reasons To Buy From Us1. It's Risk Free. We Offer 30 Day Money Back Guarantee!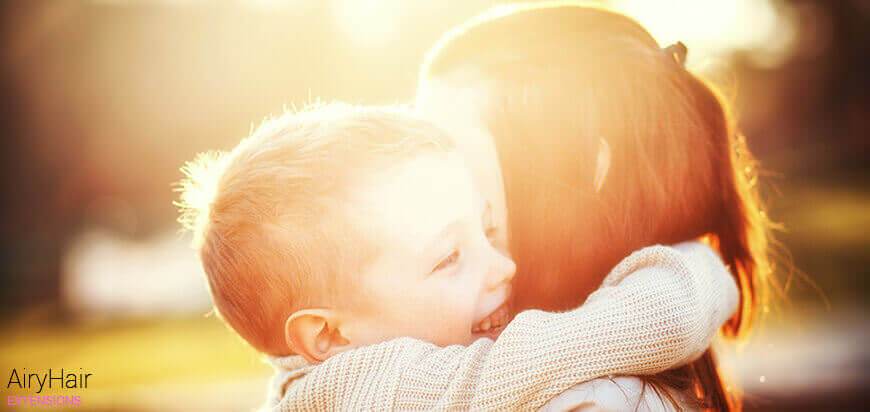 Unlike other providers, 30 days countdown start from the minute you receive the package and not from the time it was sent!
-
Receive a Full Refund for Used / Unused / Well Packaged Hair
If you have received correct hair extensions but don't want them anymore, please send them back to us and receive a full refund (minus the shipping costs).
If you have received incorrect hair extensions (wrong color, length, texture), you can exchange them for another set or receive a full refund.
You have absolutely nothing to lose!
Reviews
Customer Reviews
Amazing :D Thank you (Posted on 5/28/2015)
received my order on time and it was just the way I wanted it. (Posted on 2/4/2015)
the extensions were packed perfectly, shipping was quite fast compared to other stores and they also have a warranty which is not often seen in online stores (Posted on 5/15/2014)
My friends in Facebook thought I have a long hair but they didn't know it was just these extensions. Thanks for giving me a wonderful look. (Posted on 3/26/2014)
The ones I bought from airyhair are way far better than the ones I got from other online shops. Better quality and thicker. I would definitely endorse your hair extensions to others.
(Posted on 9/11/2013)
The hair is lush and shiny, such nice quality. I have tried in the past loads of hair extensions but nothing has come close to the satisfaction I got from your products. (Posted on 9/3/2013)
Thanks for the prompt response and fast delivery of my hair extensions. They're GORGEOUS and even my partner loves them. (Posted on 8/27/2013)
Write Your Own Review
Product Tags