Open Your Own Online Store!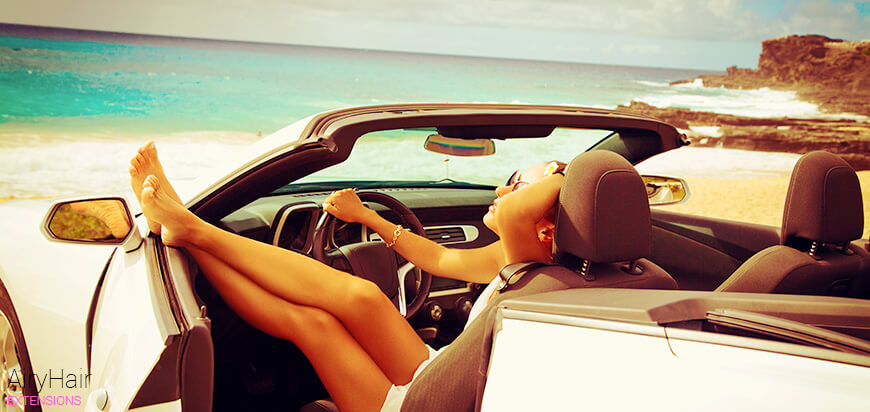 Open Your Own Hair Extensions Store!
Starting your extensions business can be both hard and frustrating, especially if you have never done anything like this before.
But do not worry! Don't let anyone get in your way. If you are motivated and want to
start earning BIG
, we will be more than happy to create your own hair extensions store with our own address and anything else you ask us to! The best part?
You don't need to know anything
about computers and don't need to have any experience!
It could not be simpler than that.
We will work day and night
till your hair extensions store is ready. All you need to do is send us the text that should be included (like product descriptions, pictures, FAQ, etc. and we will add it for you). Then we will teach you how you can add the products so you can setup pricing and product options on your own and never rely on anyone else. The best part?
There are no monthly fees
! Thanks to our partnership with Lotosus, they will give your store a
premium reseller plan and host it for free
for a total of 12 months!
Yes, you will
get free gifts
worth a total of
$129.35
!
If you are interested,
please click here
, enter your desired domain name (
www.yourstore.com
) and
start making money
today! You may check for the domain name availability
on the following page
.
You Will Get:
- Free store hosting
- Free domain name
- Free store installation and setup
- Free design installation
- 12 months of free hosting worth $119.4
- Free domain name worth $9.95
- Bonuses
Yes, all that for a one time fee of $399!
But wait, we are not done yet!
Order the VIP package now
with the promo code "ILOVEAIRY" (enter in the comments when checking out) and we will give you a
free lifetime wholesale membership
at AiryHair
worth $495 with no minimum order requirement
. Yes, you will get a $5 discount per set for a lifetime! No tricks or hidden fees.
So what are you waiting for?
Click here and change your life
! Start your hair extensions business today.
Hair Store Owner Testimonial #1
After many years working as a hairdresser, I have finally opened up my own salon. Since I specialize in hair extensions, I wanted to expand my business by selling extensions at my salon as well as online, and offer my clients top quality hair. I was thinking about the best way to go about it and did some online research. This is when I got introduced to AiryHair's great offers. I have already purchased some products from AiryHair which my clients at the salon loved, so I was happy to discover that AiryHair offers store opening help too. This was just what I needed as it would enable me to reach more customers all over the world.
Since I'm not that computer savvy, I really had no idea how to setup an online extensions store and stuff like domains and hosting sounded very scary to me. Luckily, AiryHair offered to do all that complicated stuff for me. This was just perfect and for only $1,999, I got hosting, a domain name (which I choose), the whole setup of the online store, and many other perks and bonuses! This was a one-time payment so there were no monthly fees or anything like that which was great. I have simply sent them all the product descriptions; pictures and they did all the work setting it up. Not only that, but Sam from Airy showed me how to add pricing and additional products. I'm far from a computer expert, but their explanations were so simple and straightforward that even I could understand it without any prior experience. That also meant I wouldn't have to pay anyone in the future to do those tasks for me, so I save a lot of money there.
Once the store was all setup and they taught me the basics I needed to know, I started my online extensions business. It was all so quick and I was surprised how fast I could start making money. The web store is beautifully designed, and it looks very professional which soon draw new customers to my site. I couldn't believe that I was making money in the first month! Although my salon was doing very well, with my online extensions store my profits soon increased and the extensions were selling like crazy. The site also drew more attention to my salon and more customers were coming there for the installation of extensions. This is incredible for someone who had no experience with selling hair extensions online!
AiryHair's service is something that I would recommend to everybody. It is a perfect way to start your own hair business without having to have any prior knowledge and experience. It provides passionate people with a great start and the ability to grow and expand business. I'm thankful to AiryHair team for this opportunity and enabling me to finally be my own boss!
Hair Store Owner Testimonial #2
For years, I was dreaming about setting up my own business and being my own boss. My passion is hair, so I was thinking about selling hair extensions, but the problem was that I had absolutely no experience and knew nothing about online stores. But I didn't let that discourage me so I was thrilled to discover AiryHair and their amazing business options. It was instantly apparent that this was a trusted company who knows how to run their business and could help me do the same. I informed myself about their drop shipping and online store services. Then it clicked, I could open up an extensions store with the help of AiryHair team and finally start my own business!
Being a complete newbie when it comes to online stores and selling extensions, I was thrilled to find out how simple it actually is. AiryHair team was very helpful with all the information and explained to me that they will do all the hard work for me and that my extensions store will be up and running in no time. For a one-time fee, which was very affordable, they took complete care of setting up the online store, including hosting and my unique domain. I also got the website design for free and 12 months' worth of free hosting which usually costs a lot of money. I also opted out for the VIP package and got a free lifetime wholesale membership with no minimum order requirement. That means I get a $5 discount per set forever!
The process was simple and quick: the only thing I needed to do is provide AiryHair with all the information I wanted to put on the website, including product information, FAQ, pictures and things like that and they did all the rest. They also provided me with excellent tutorials on how to manage my site and add new products and pricing. Not once in a million years did I think that I could be completely independent. I run this business myself and have all the control that I need.
I was so excited when the website was. It came to me as a big surprise how many customers I was getting. I'm constantly expanding my online store with new extensions products, and I have also introduced wigs, which are selling like crazy! I am getting great reviews from my customers which I'm happy about because my main goal was to provide women with high quality hair extensions.
What started as a job on the side now became a full time business and I am finally able to be my own boss! I couldn't recommend AiryHair more because they're very trustworthy, helpful, and hardworking. I would encourage anybody who has a desire to own his/her online store and sell extensions all around the world to take advantage of this amazing service. It doesn't matter if you have experience or any knowledge of setting up a web store because their team does it all for you and gives you to tools to succeed. I now definitely consider myself very successful and I'm excited to grow my business even more. I have finally found my passion in life so thanks AiryHair for providing me with the opportunity of a lifetime!