Details
Introduction

The latest trend in the hair extensions industry. Apply our secret flip-in hair extensions in minutes and enjoy higher hair volume and length, instantly. Forget various tools or hot fusion methods. The safest hair solution is here.

Item Name

100% Human Hair - Remy Instant Flip-In Hair Extensions 10" to 30" (Straight, Wavy and Curly)

Package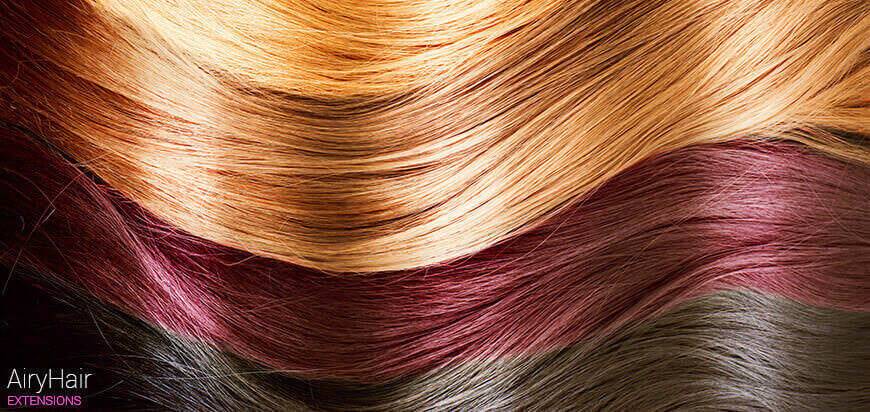 Your flip-in extensions will come as a single hair wig / bundle.

Product Information

1. Color: All available colors, including three tone, and more
2. Length: 10 to 30 inches
3. Weight: 60, 100, 110, 120, 130, 140, 150, 170, 180 and 190 grams
4. Texture: Straight, Wavy and Curly
5. Width: The width of a single flip-in extensions bundle is 10 inches (25 cm) when expanded

Features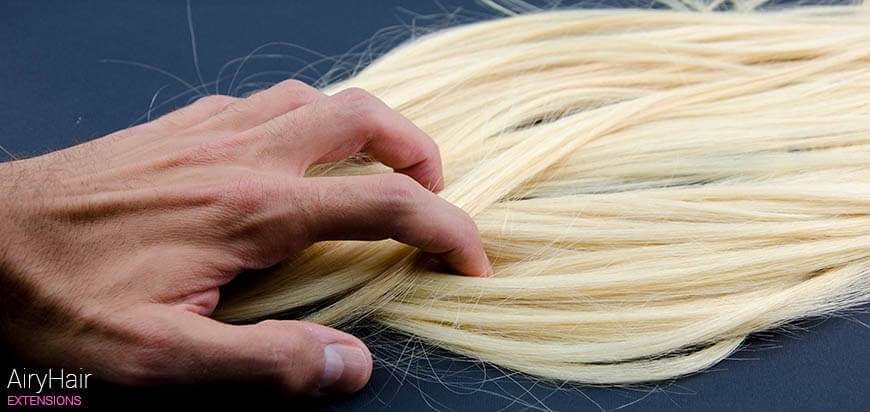 1. New: Now comes with the adjustable size loop!
2. Hair extensions so soft that you can't stop touching them.
3. Tangle-free and silky, just as you would expect from real, quality hair.
4. Can be applied in under a minute, without any help.
5. Elegant 30-inch long flip in hair bundle.
6. Flip-in extensions are easy to attach and remove. For more details, please read the instructions below.

What is Double Drawn Hair?

Double drawn hair is the type of hair that is manually treated to eliminate shorter hair. As a result, 90 to 99% of all hair is of equal length, from top to bottom, resulting in really thick ends and much more volume.

Single drawn hair extensions are thinner at the end.

Why Choose Remy Hair?

Please note: a lot of stores put "Remy" labels on all kinds of hair products, even though they are not genuine. Such extensions are treated with acid to remove the cuticles and deceive the customer.

Our products are always of high quality.

Real Remy hair (also known as Remi) is the highest quality hair available. It is all of the same length and is correctly aligned with all cuticles facing the same direction. As a result, Remy hair extensions are tangle free and last longer than non-Remy products.

How to Apply?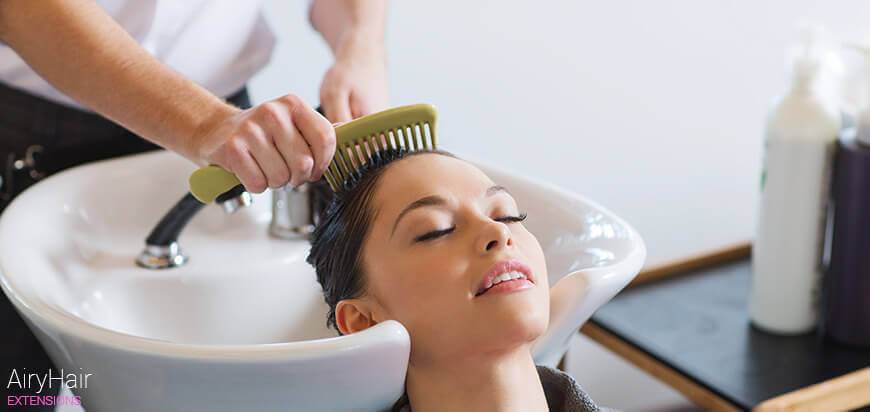 It could not get any easier, trust us on that.

1. Brush your own hair, making sure they are untangled and even.
2. Simply place the hair bundle at the top of your head, fitting it tightly.
3. Grab a wooden stick or a similar, non-sharp object and start pulling your own hair through the wire / loop, which will put your own hair on top and hide the extension part.
4. Anything else? No, you are done. Enjoy your AiryHair flip ins.

How to Remove?

Removing instant extensions could not be any easier.

1. Brush your hair, even if not super tangled. 2. Locate the loop part of the extension with your fingers and gently pull it away from you. In case they are stuck, brush again and repeat the process.

Hair Care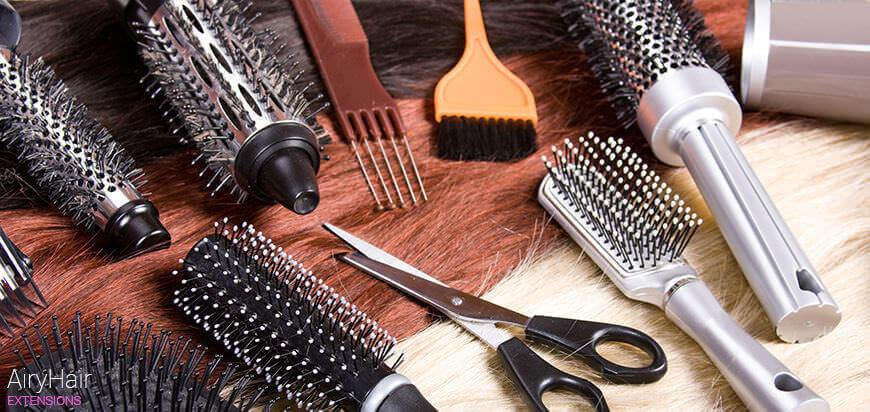 Treat hair extensions just like you would treat your own hair.

1. Be sure to untangle the extensions before shampooing. In order to improve their longevity, use a mild high-quality shampoo recommended by your local hairdresser or stylist. Don't rush the process.
2. For the best results, apply a leave-in hair conditioner afterwards, but don't overuse it.
3. We recommend letting the hair dry naturally. If you want to use a blow-dryer, the best results will be achieved with the low heat setting.
4. When the extensions are not being used, place them in an air-tight container, making sure they are clean and untangled first.
5. If you are going to bed and can't remove the extensions, a ponytail will prevent the hair from tangling and will increase the overall product lifespan.

For more tips, please consult a professional hairdresser. With proper care, your extensions will last 1-6 months or even more.

Shipping

We offer a variety of different shipping methods:

Free international shipping by registered air mail takes 10-30 days to the USA, Canada, the UK, Australia, and Western European Countries (except for Italy).
EMS takes 4-8 business days to the USA, Canada, the UK, Australia and Western European Countries,
FedEx/TNT/DHL takes 1-4 business days to the USA, Canada, the UK, Australia and Western European Countries.

The usual handling time is less than 24 hours and most of our items are dispatched as soon as the payment is verified. However, in the case of some factors that are outside our control (such as the post office being closed), the handling may take up to 72 hours.

Top 5 Reasons to Buy from Us

1. It's Risk-Free. We Offer a 30 Day Money Back Guarantee!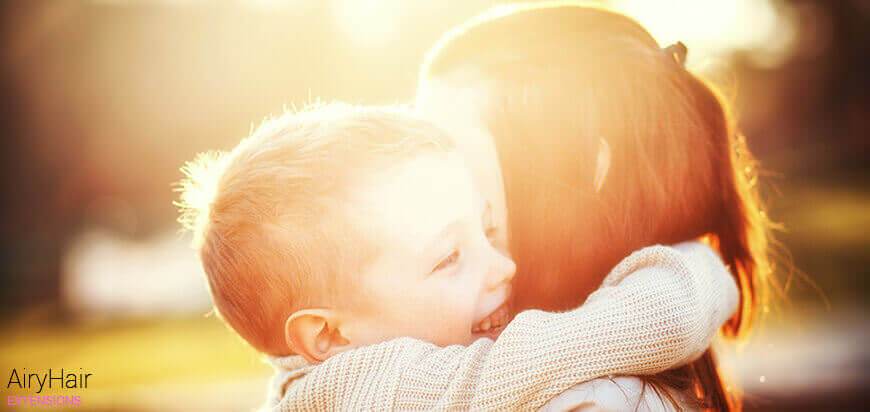 - Receive a Full Refund for Used / Unused / Well Packaged Hair

If you have received the correct hair extensions but don't want them anymore, please send them back to us and receive a full refund (minus the shipping costs).

If you have received the wrong hair extensions (wrong color, length, texture), you can exchange them for another set or receive a full refund.

You have absolutely nothing to lose!

Continue Reading
Reviews
Customer Reviews
I just received my flip in extensions. I never write reviews but I feel compell to write one for this company. I own at least 5 flip in extensions and I these extensions are by far the best. Love the hair quality. I wanted short extensions to add volume to my hair. I'm so happy this companyakes them (Posted on 9/2/2017)
I love this hair! (Posted on 7/14/2017)
Beautiful. Hair is amazing quality. I will definitely order again and recommend to my friends. (Posted on 5/8/2017)
Your customer service has been amazing! (Posted on 4/19/2017)
You have an absoultly beautiful product and I will make sure to give you great reviews!!!!! (Posted on 3/26/2017)
Wow, these are much softer than my own hair, how come? (Posted on 2/11/2017)
You are always so kind.Customer service and feedback is still good.Thanks (Posted on 2/2/2017)
I absolutely love these extensions :D omg, i have seen the ad on tv some time ago and always wanted to get these, thank you so much! they are indeed as secret as can get and i applied them in 47 seconds, yes, i started timer :D (Posted on 10/31/2016)
Write Your Own Review
Product Tags