When it comes to parties, everybody wants to dress in a different way or do something cool with their hair. It is important to be noticed and stand out from the crowd. Parties are also a great opportunity for everyone to try out wild hairstyles that they wouldn't wear in everyday life. It's the time to go wild and be cool and unique.
There is a new hair trend on Instagram that is perfect for party hairstyle ideas and it is called a shine line. Since rainbow colored hair is very popular at the moment and people are creating all kinds of colorful ombres, colorist have started painting horizontal or diagonal stripes of color that is called the shine line. The shine line is usually in the middle of the hair and the roots and ends of the hair are usually in the same color, creating a very cool effect. The great thing about this new trend is that it allows you to experiment and create your own shine line hairstyle. There is literally no limits in terms of color and you can combine any color you want. You can also play around with the placement of the shine streak, it can be vertical or horizontal. This hairstyle can also be combined with the ombre effect, if you want a more subtle, and blended streaks of color. There are really infinite number of combinations so you can definitely create something that unique. This new hair trend is simply perfect for parties or nights out and it will definitely make everyone notice you.
Since this is obviously a very complicated coloring technique, the same effect can be achieved by using extensions. You can create your custom colored extensions or buy rainbow colored extensions that will have the shine line effect. Also, since this is a very bold and colorful hairstyle, not everyone wants to have it dyed permanently. That is also the reason why hair extensions are a great idea because you can install them for a party and then simply take them out afterwards. This kind of dying also usually requires hair bleaching to achieve all the cool rainbow colors which is can be very damaging to your hair. Bleaching is a process that uses very strong chemical to make your hair lighter in color and that can cause real damage to your hair so you should be really careful when considering this kind of hair coloring. Temporary hair extensions are always a safer way because they don't damage your hair in any way and your natural hair color can stay intact. Extensions are also becoming very cheap and if you take good care of them, they can last for a long time so they're a really good investment. While hair dying requires constant visits to the salon in order to touch up on the color.
#1 Pink with Turquoise and Yellow lines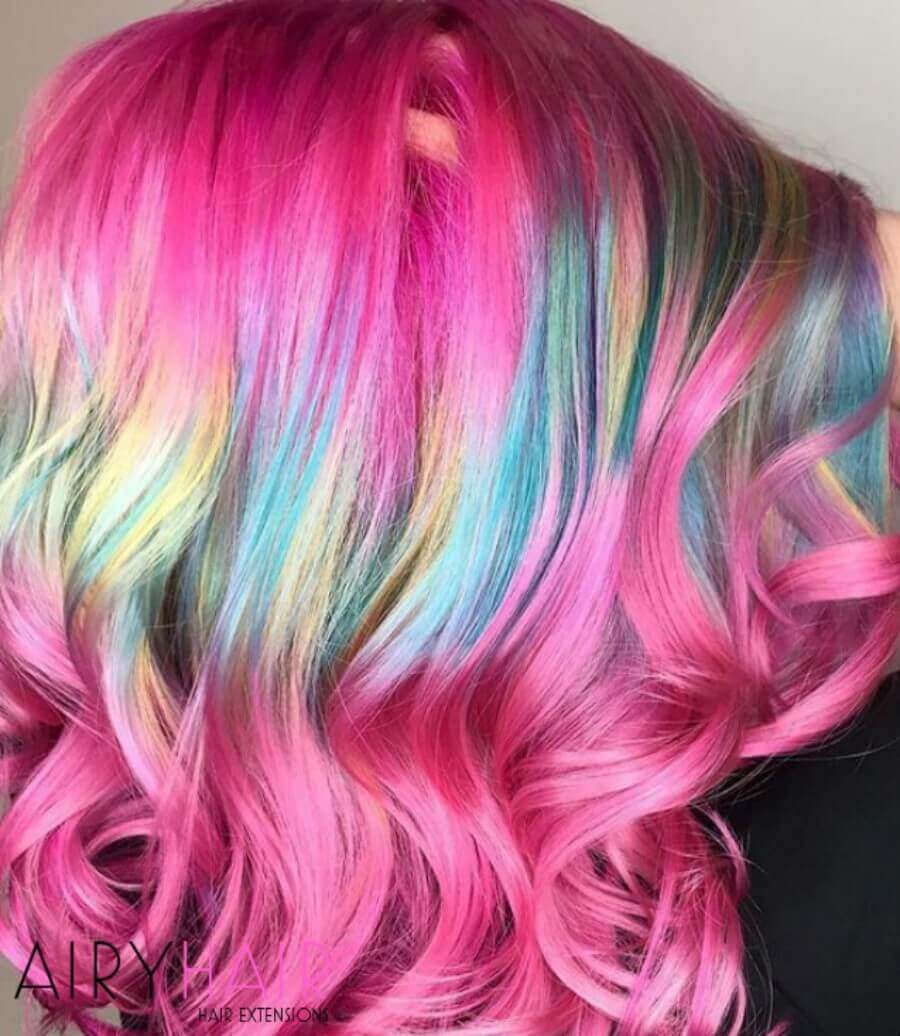 #2 Fire Ombre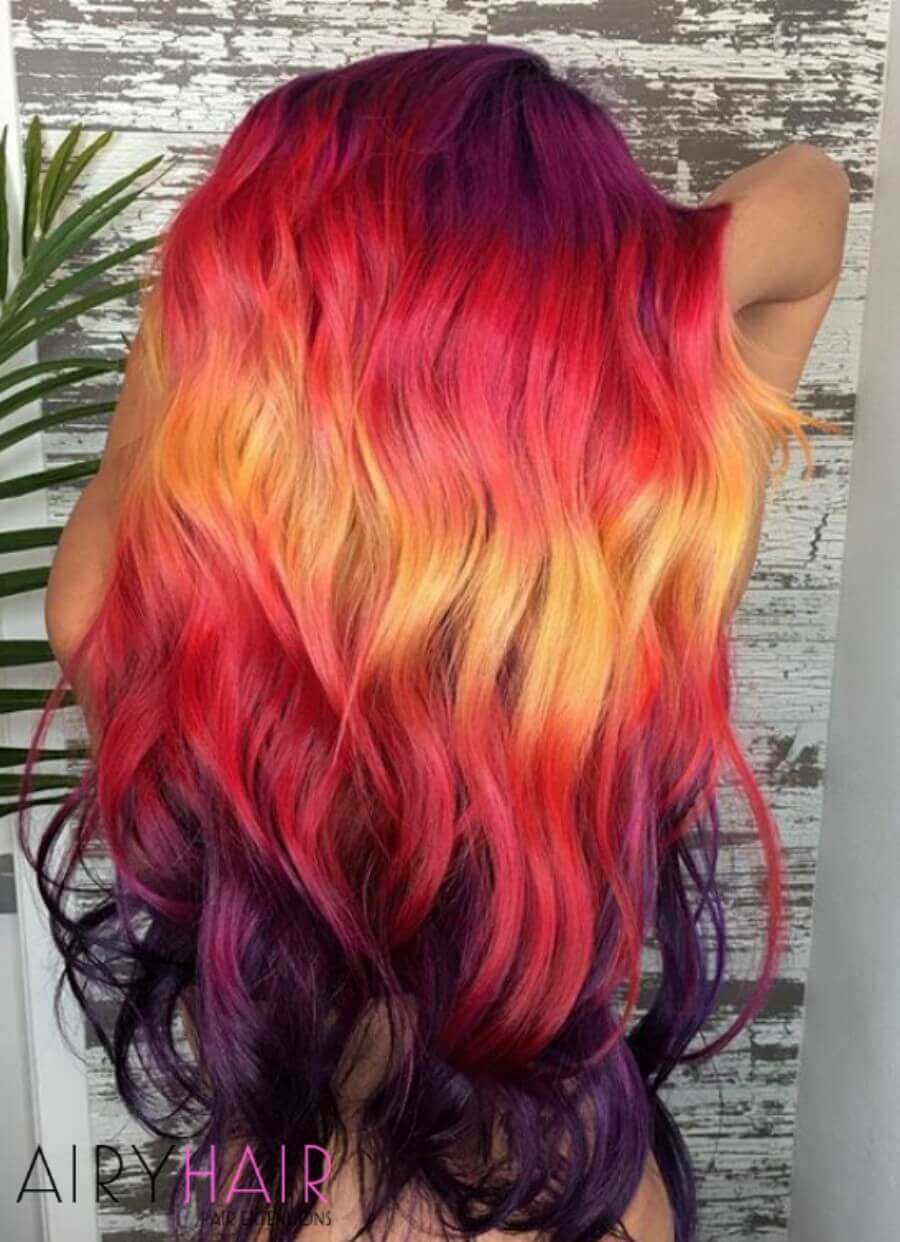 #3 Rainbow Colors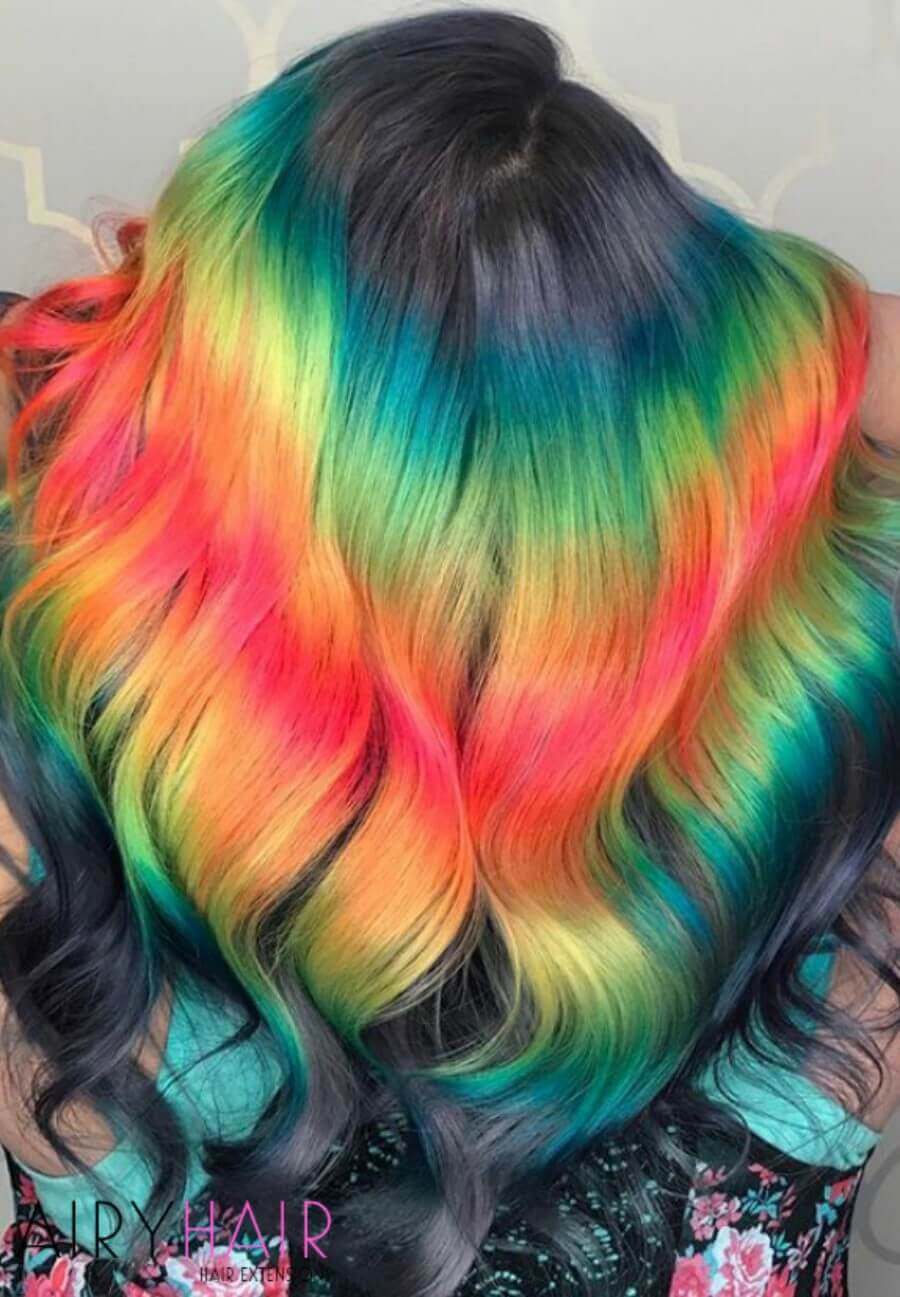 #4 Fuchsia with a Yellow Streak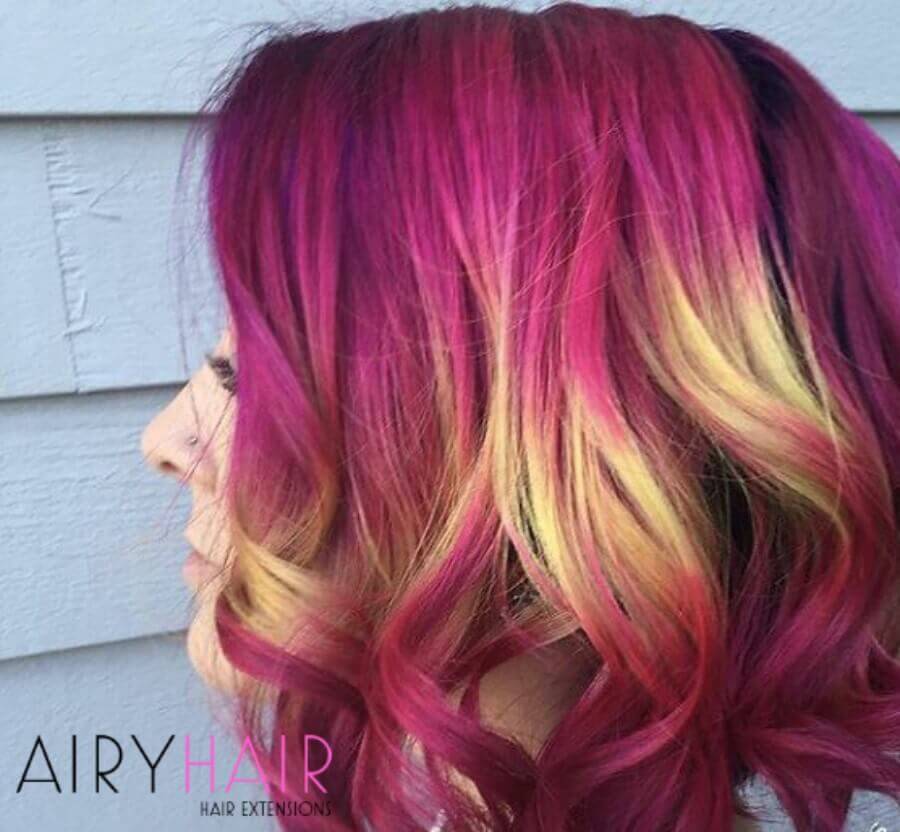 #5 Cool Prism Effect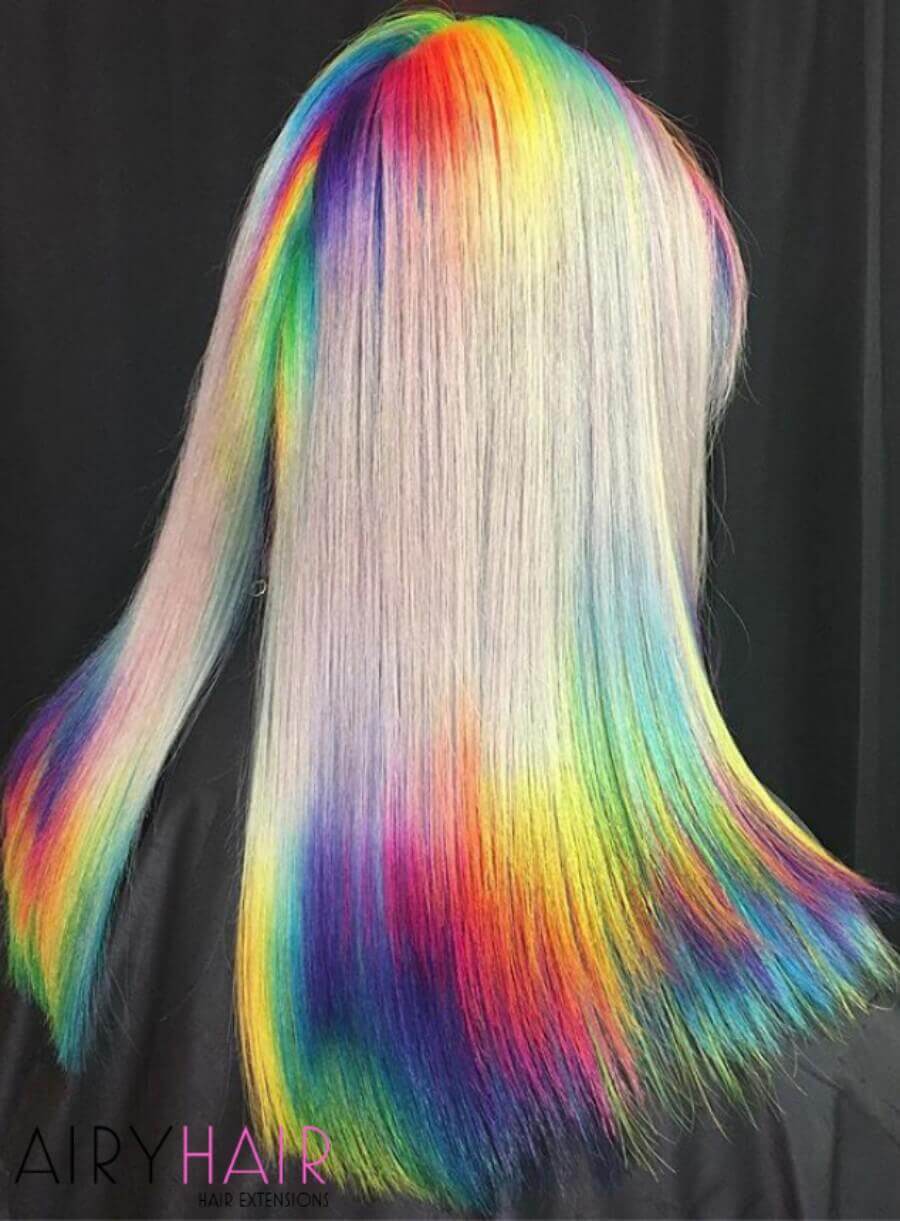 #6 Natural Brown Hair with Yellow, Purple Shine Line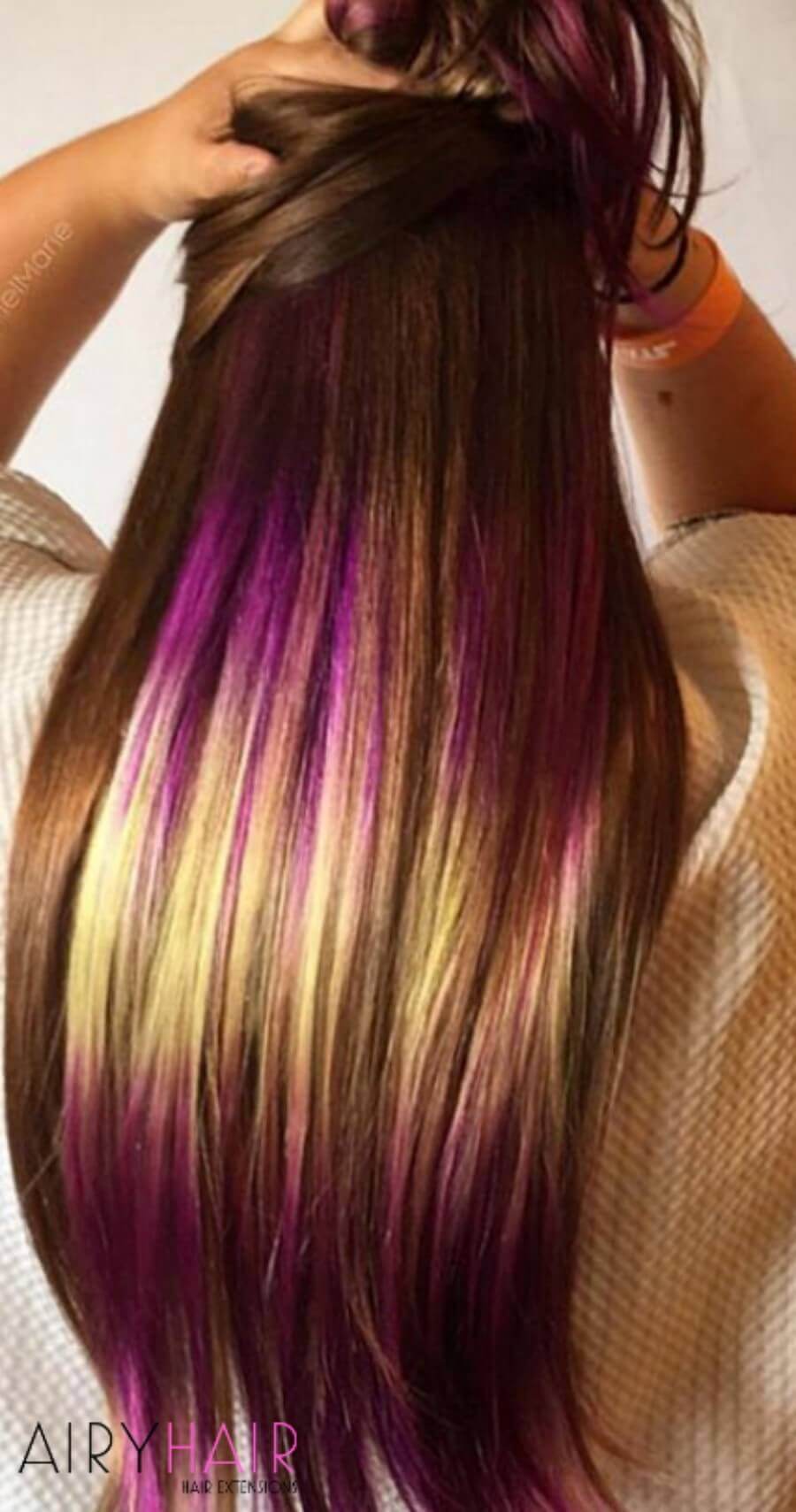 #7 Purple With Orange Shine Line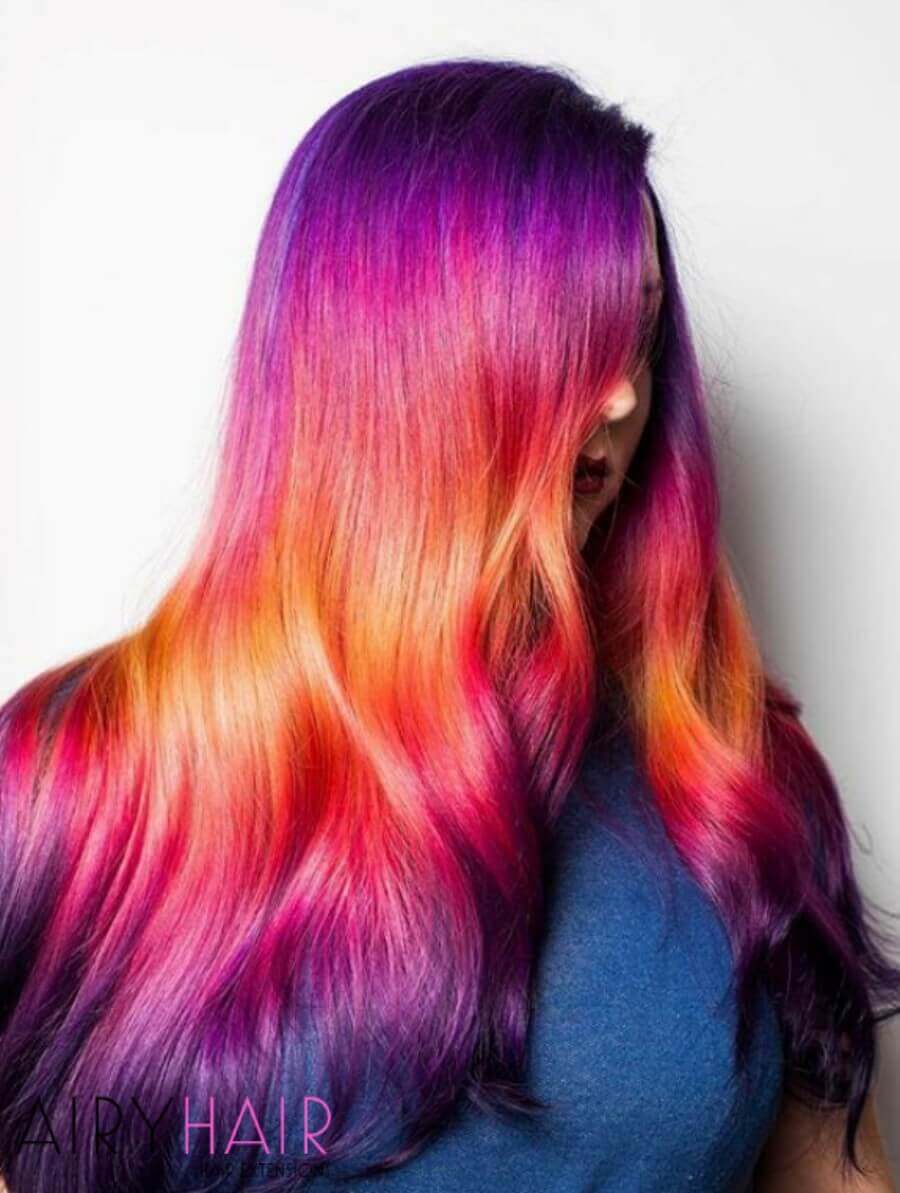 #8 Dark Blue w Turquoise and Yellow Ombre
#9 Purple, Yellow, Turquoise, And Blue Rainbow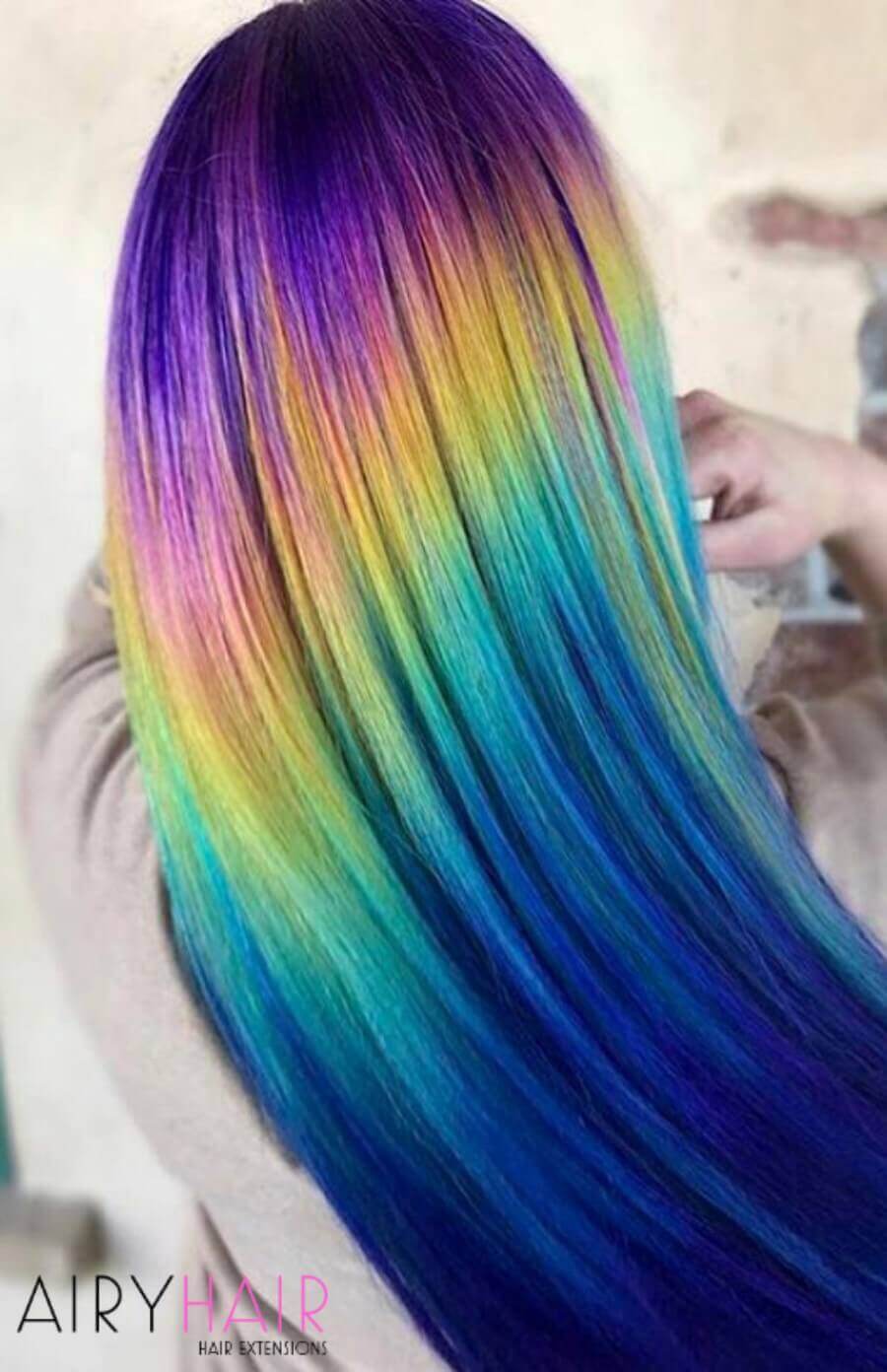 #10 Electric Shine Line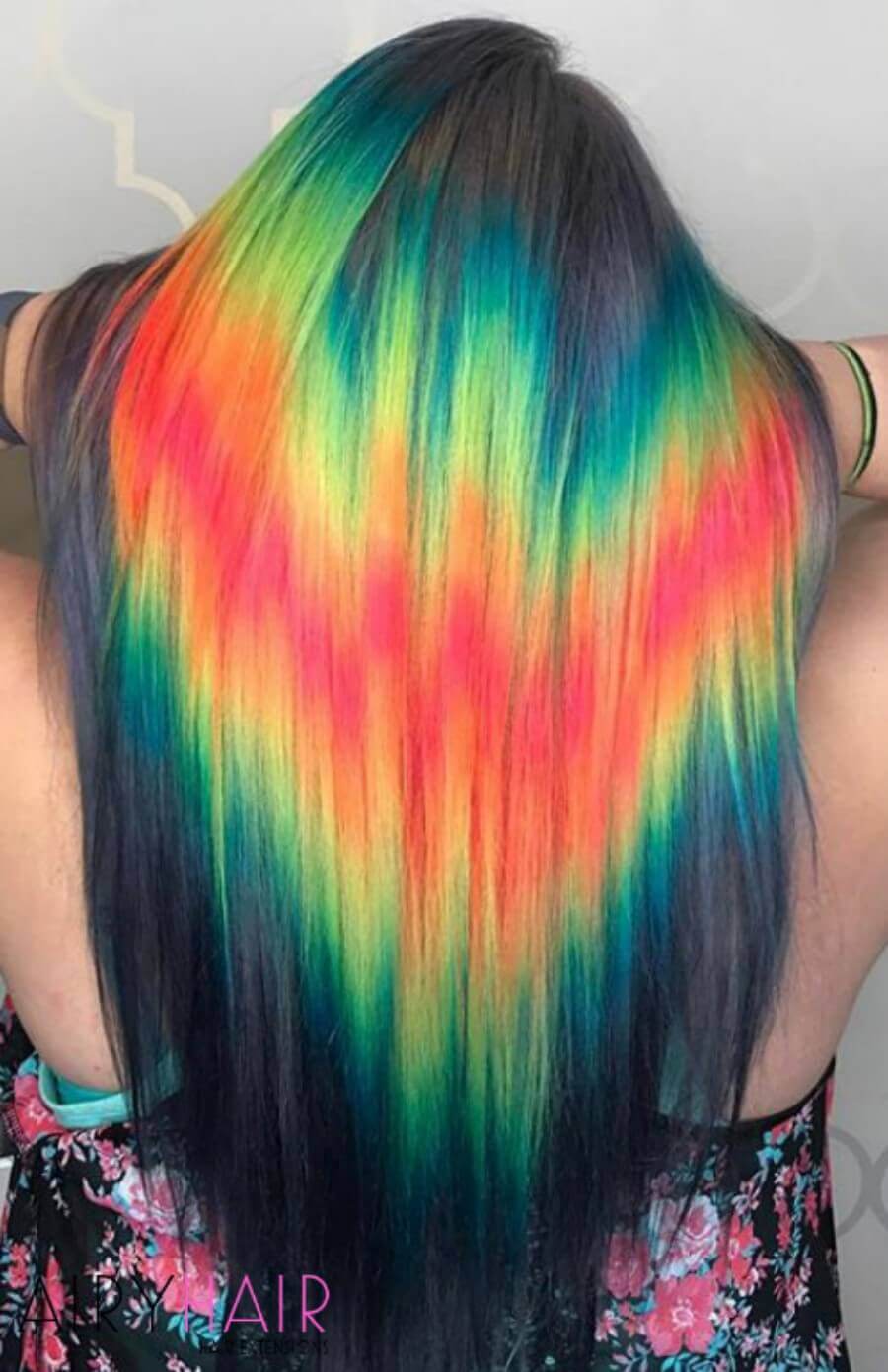 #11 Pastel Pink Shine Line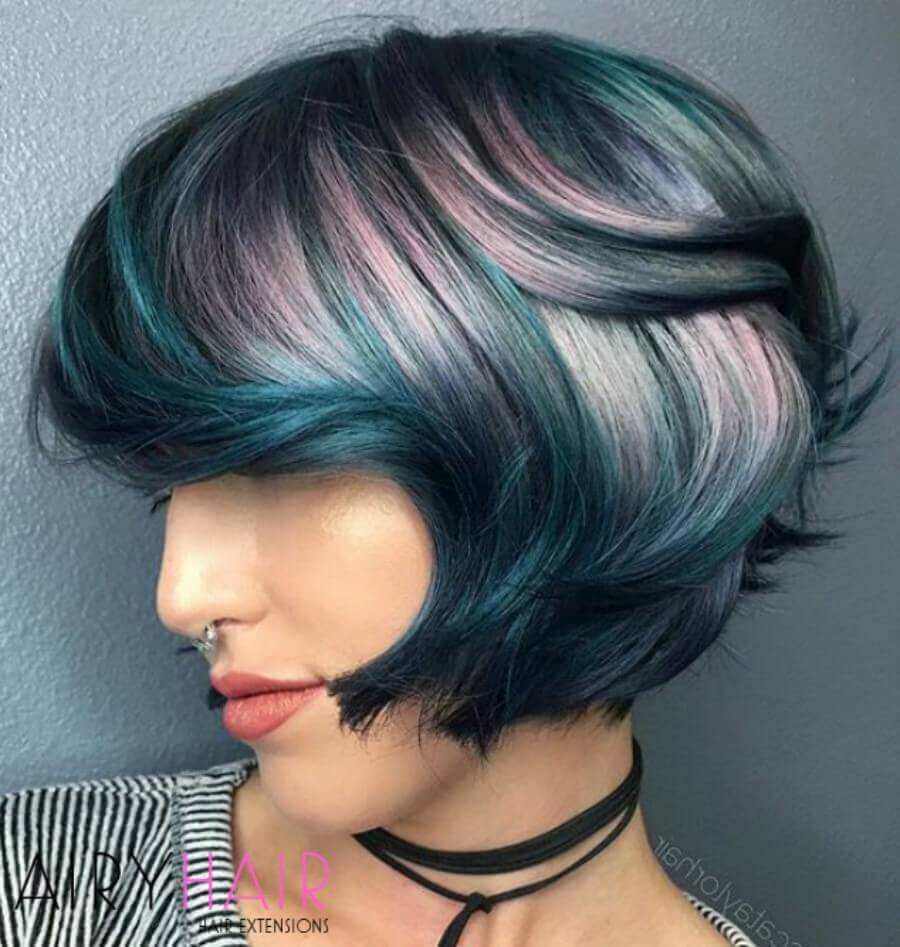 #12 Bright Pastel Ombre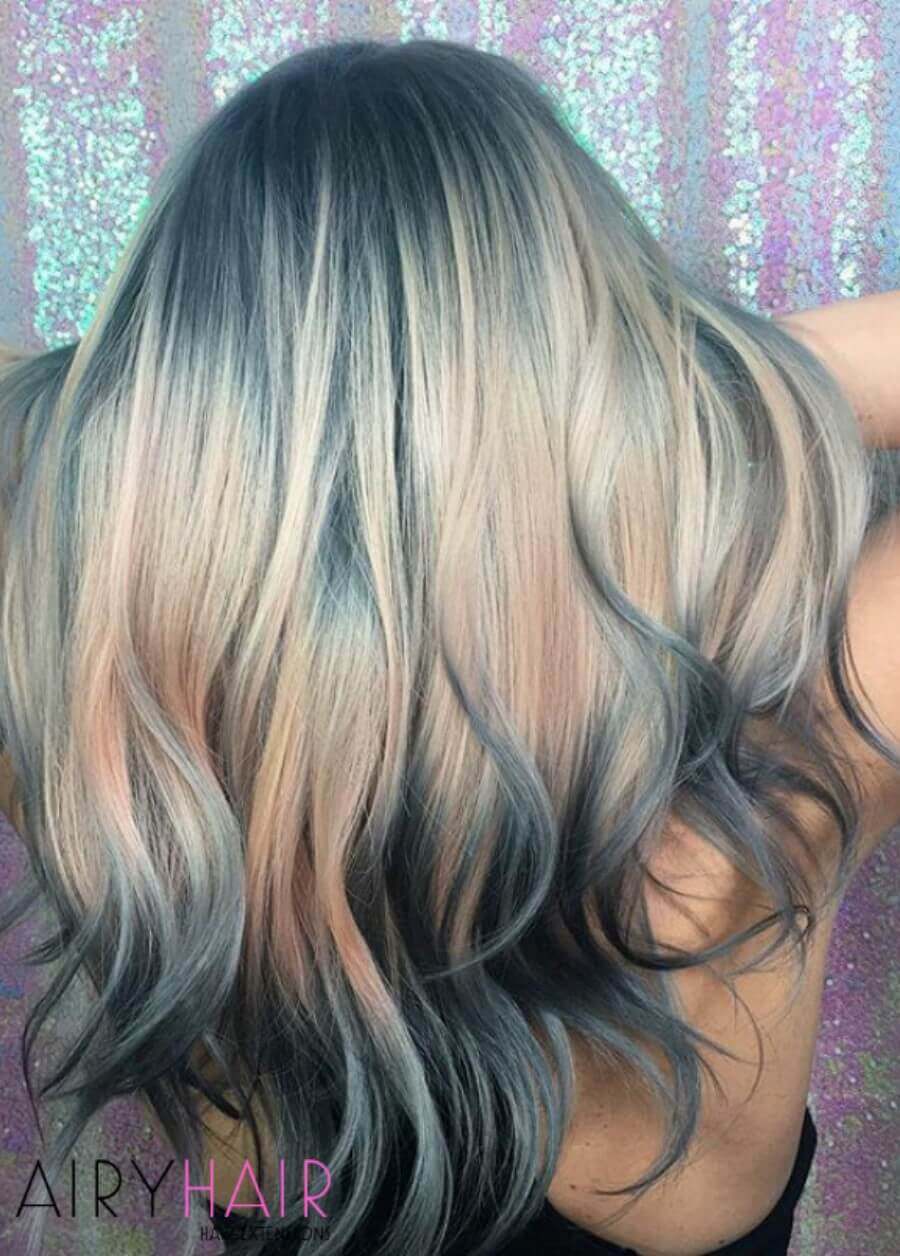 #13 Vivid Purple, Turquoise, and Fuchsia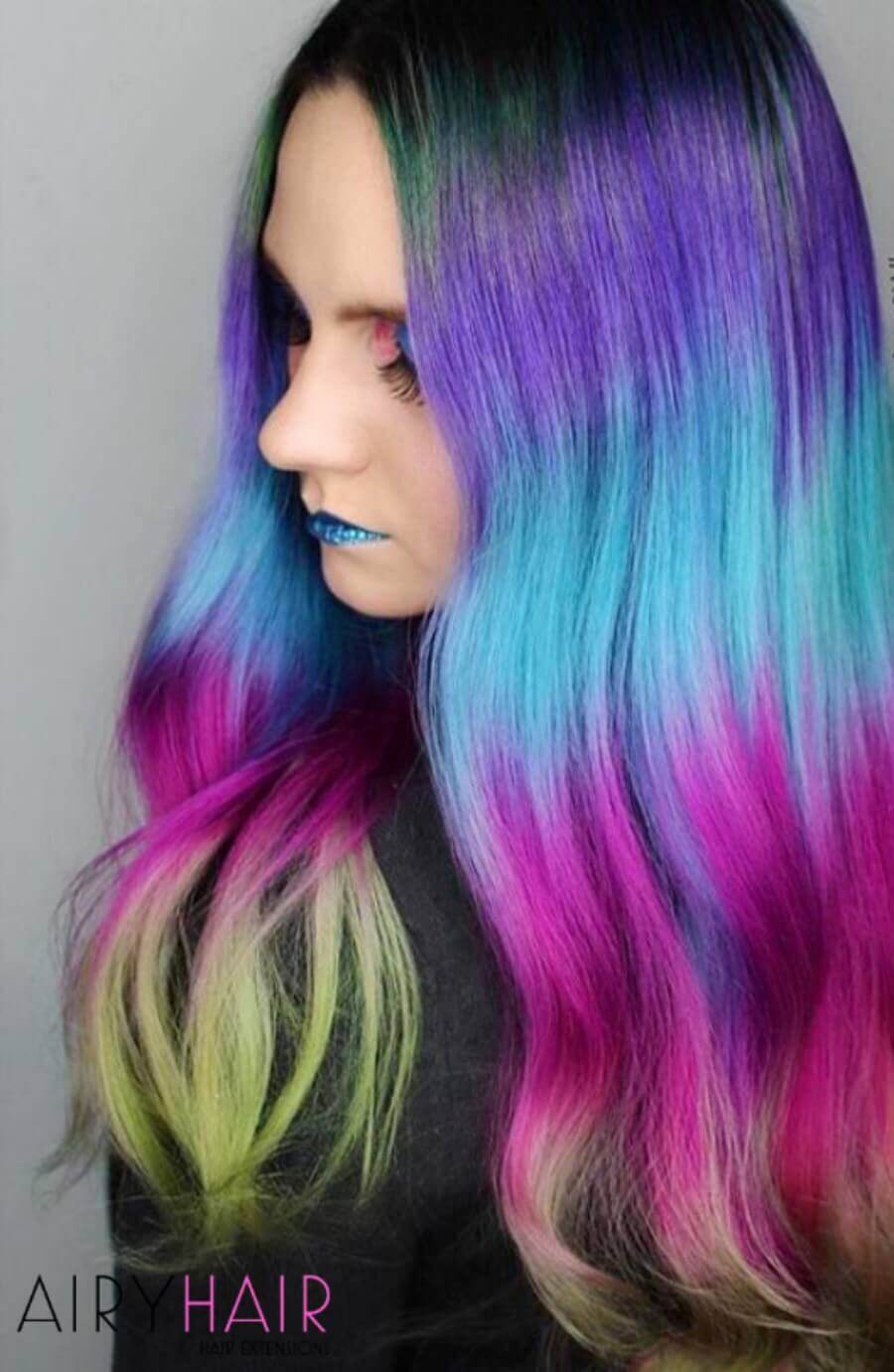 #14 Vertical Color Streaks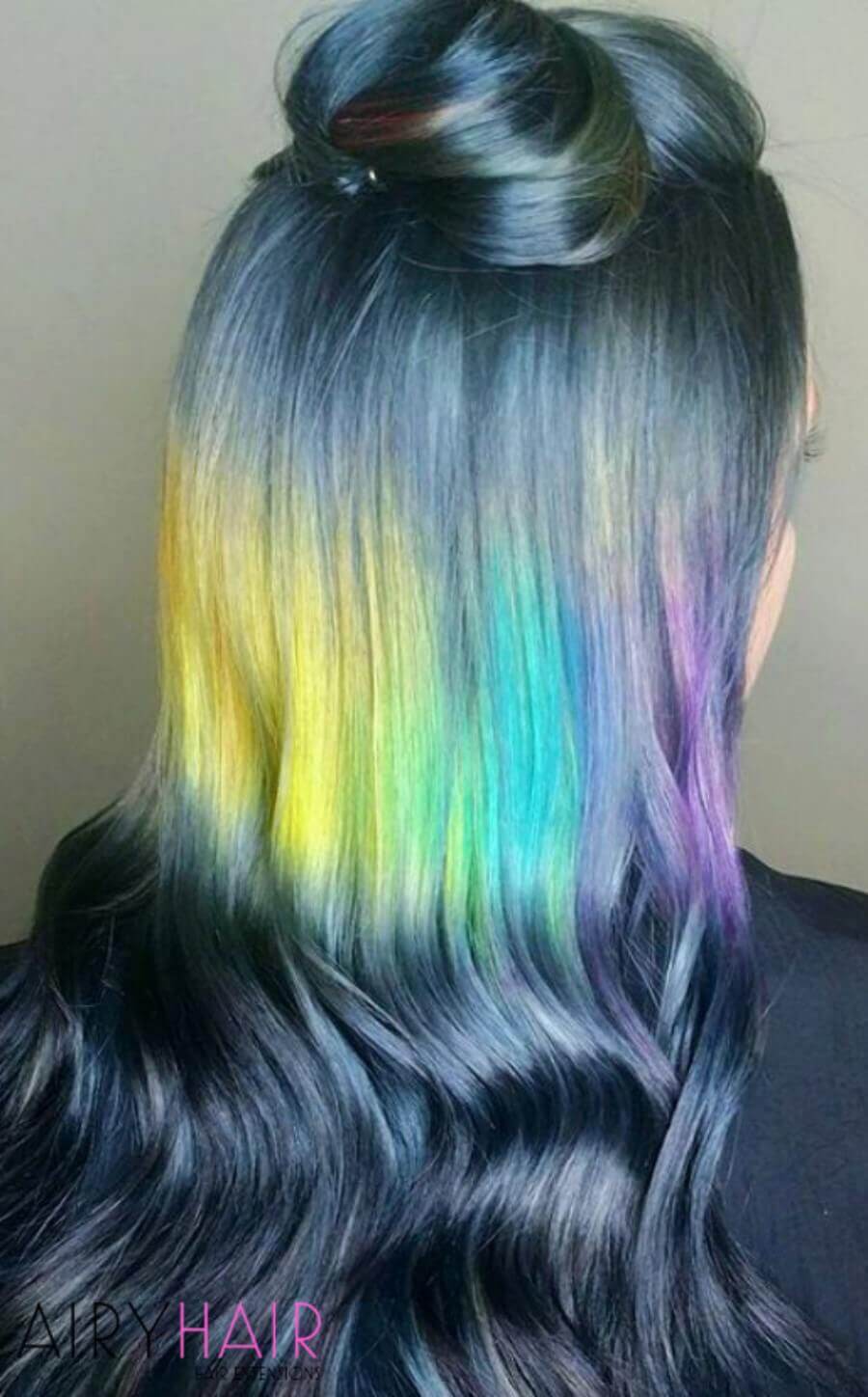 #15 Shine Line on Blue Hair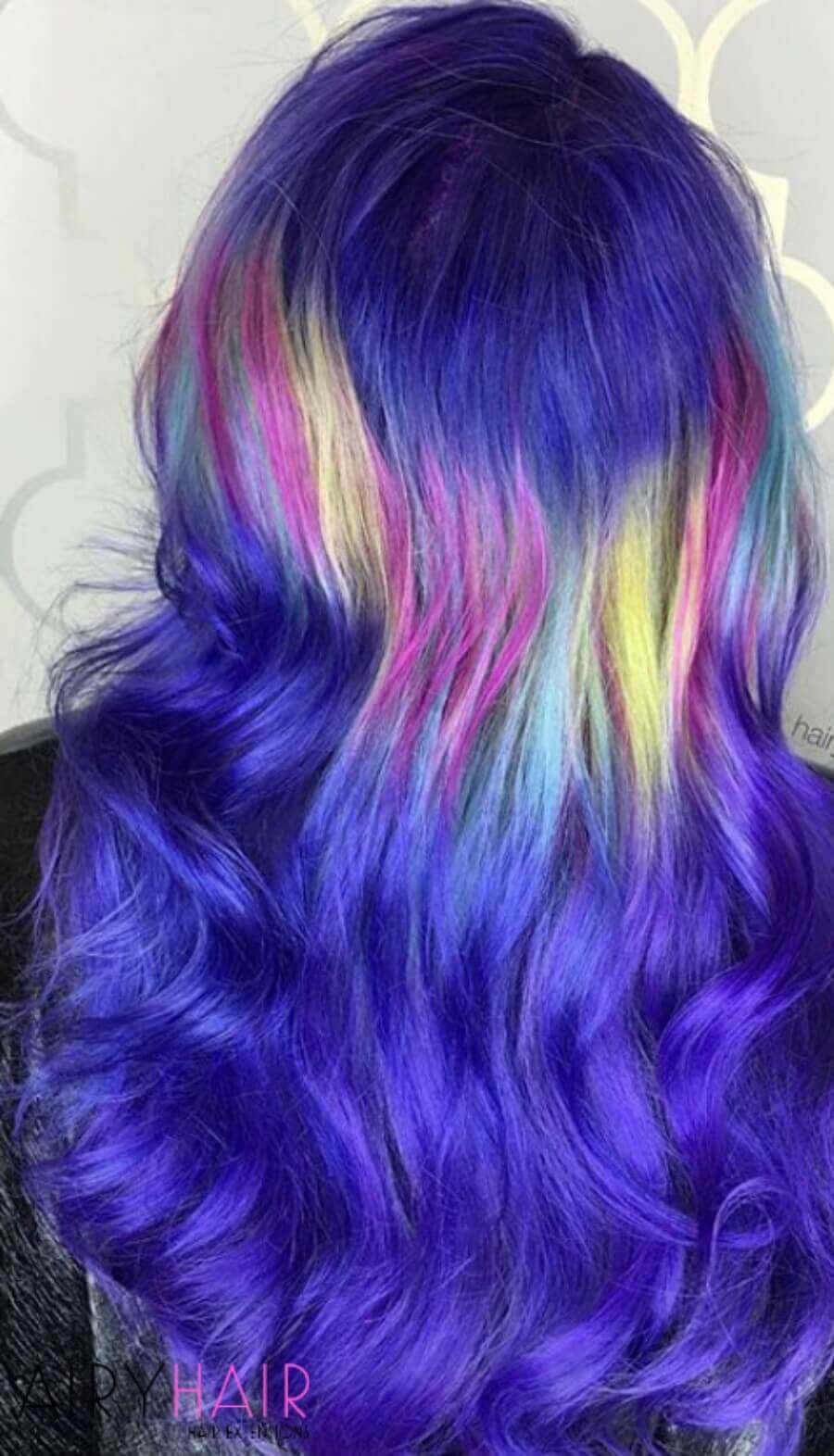 #16 Yellow Vertical Streaks on Black Hair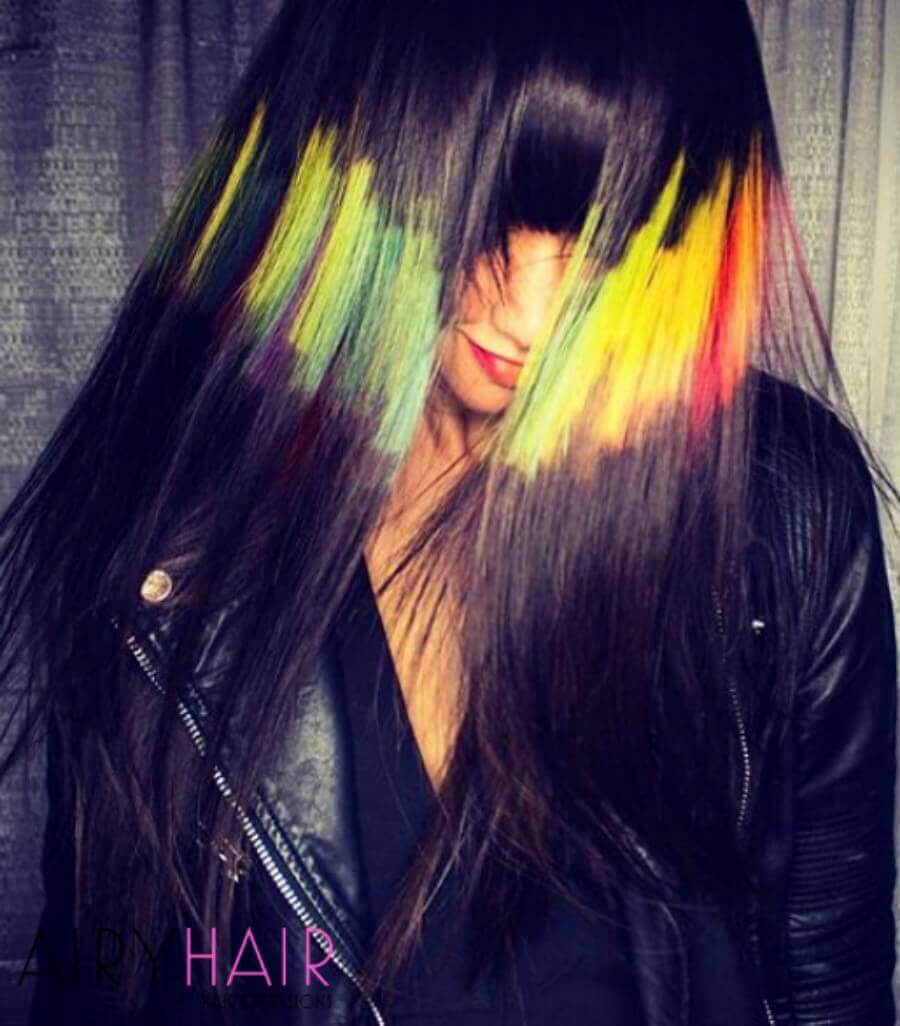 #17 Turquoise and Yellow Shine Line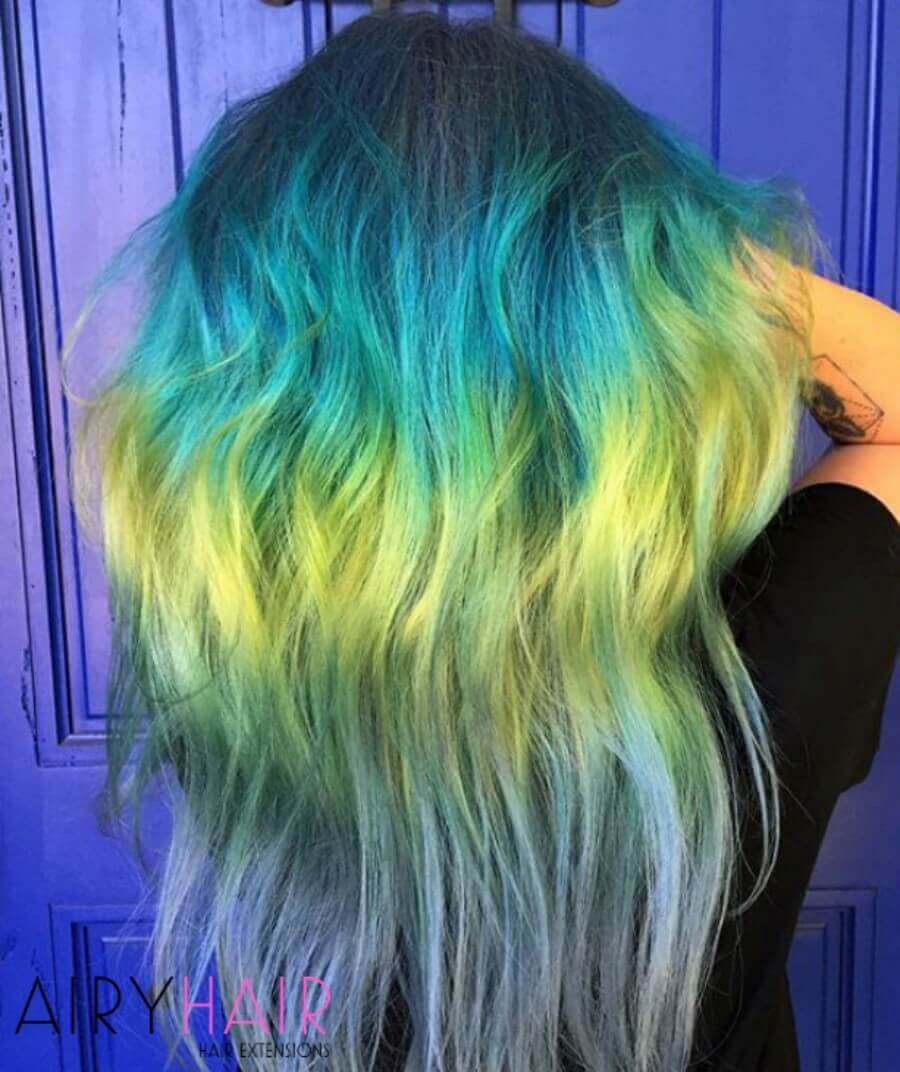 #18 Purple and Orange Pastel Ombre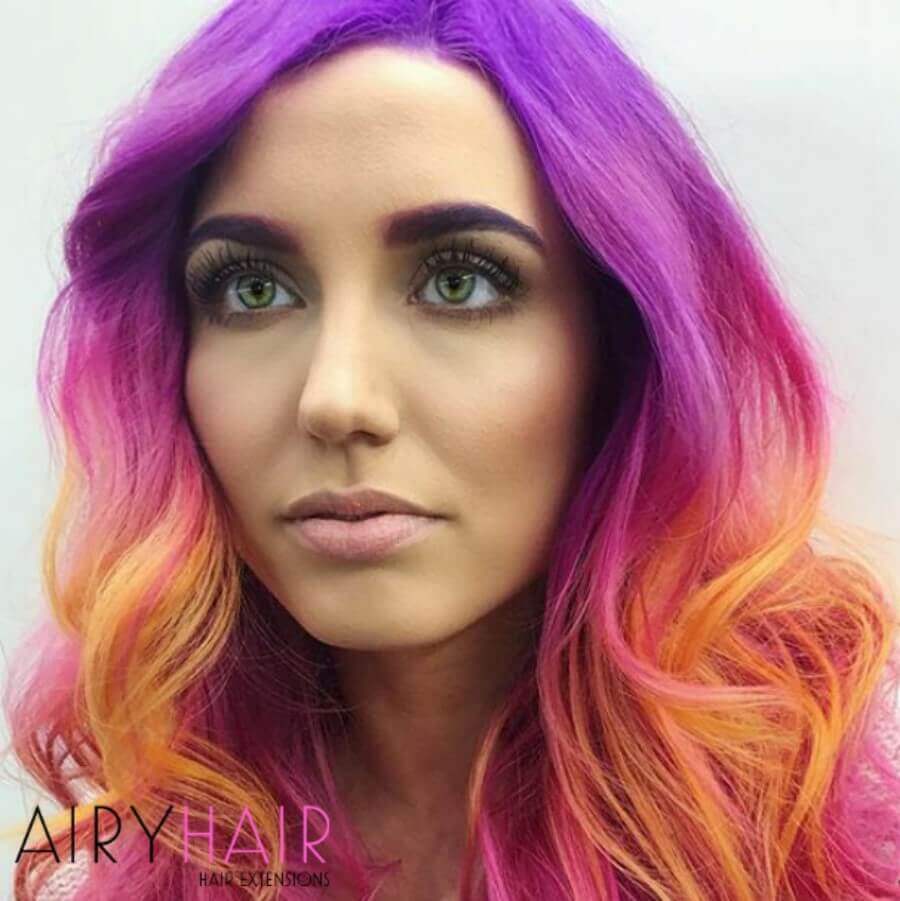 #19 Vertical Streaks of Color on Grey Hair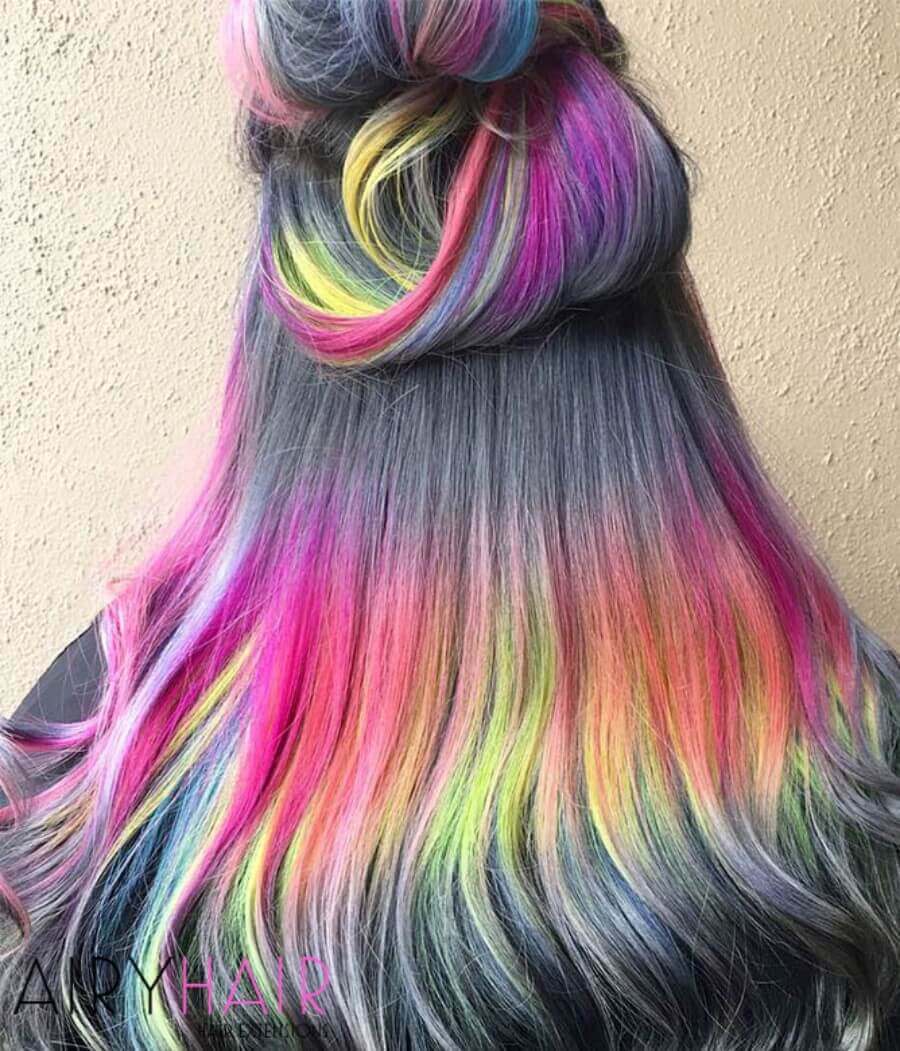 #20 Purple, Turquoise, Pink, and Yellow Colors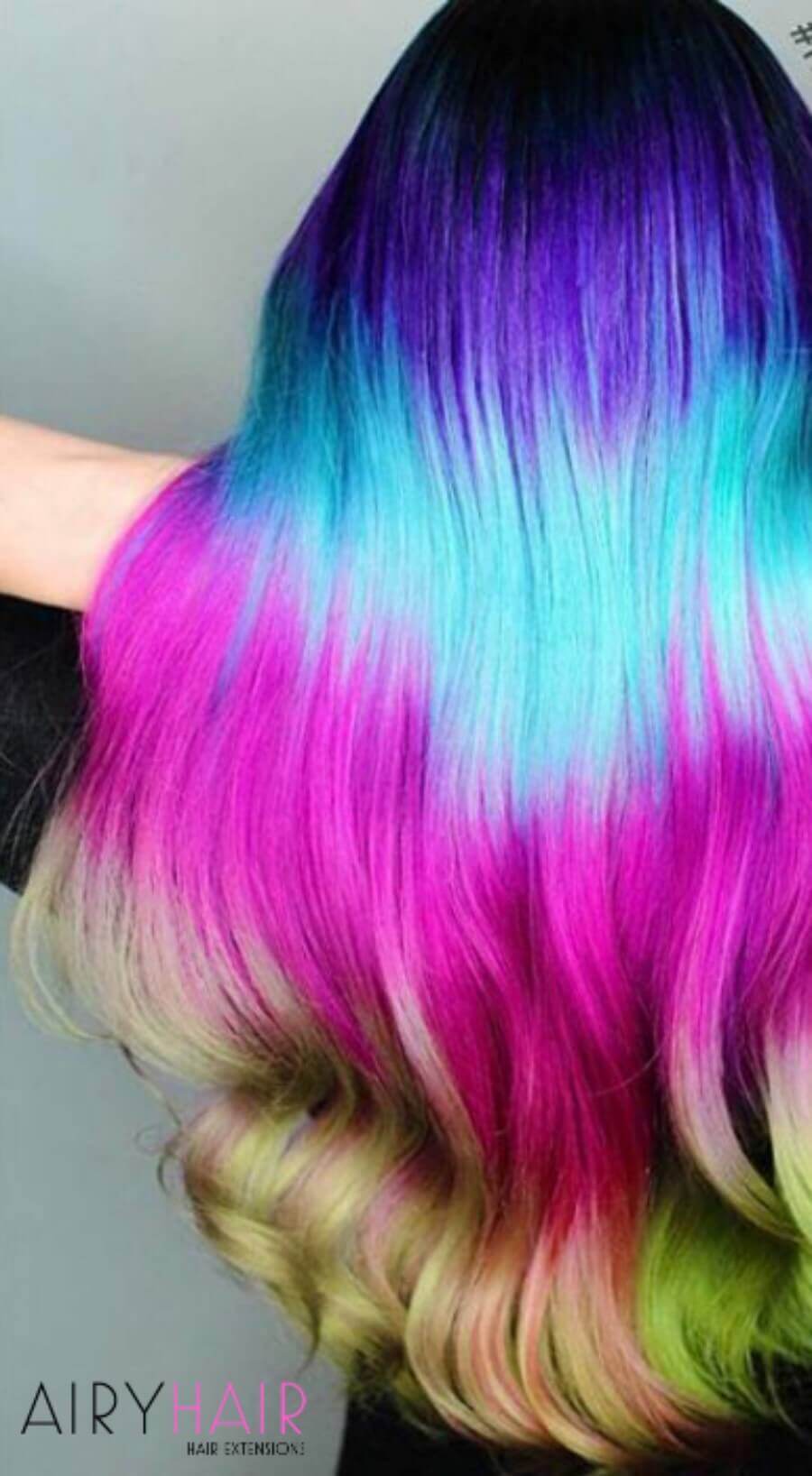 #21 Turquoise and Yellow Mix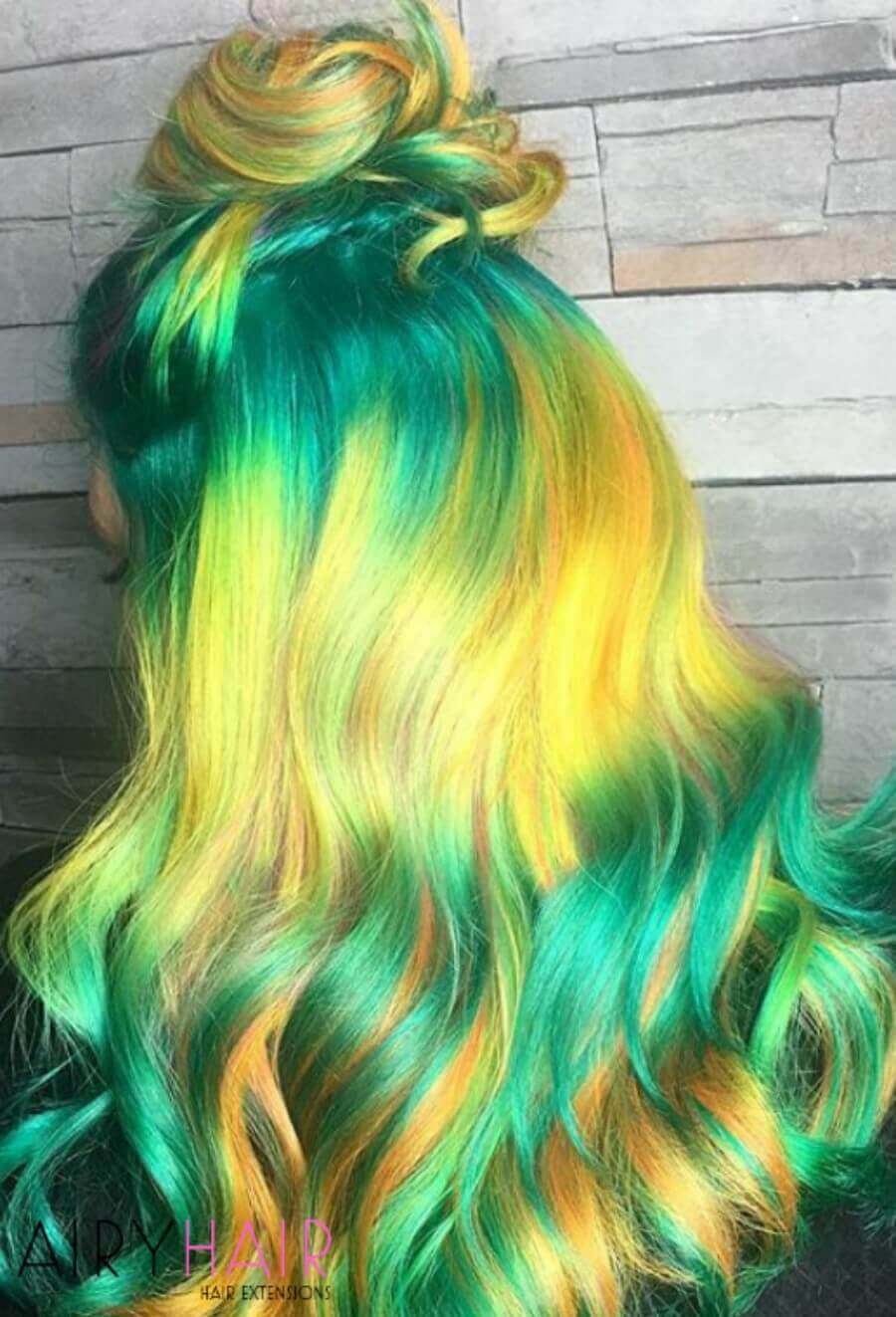 #22 Shine Line on Turquoise Hair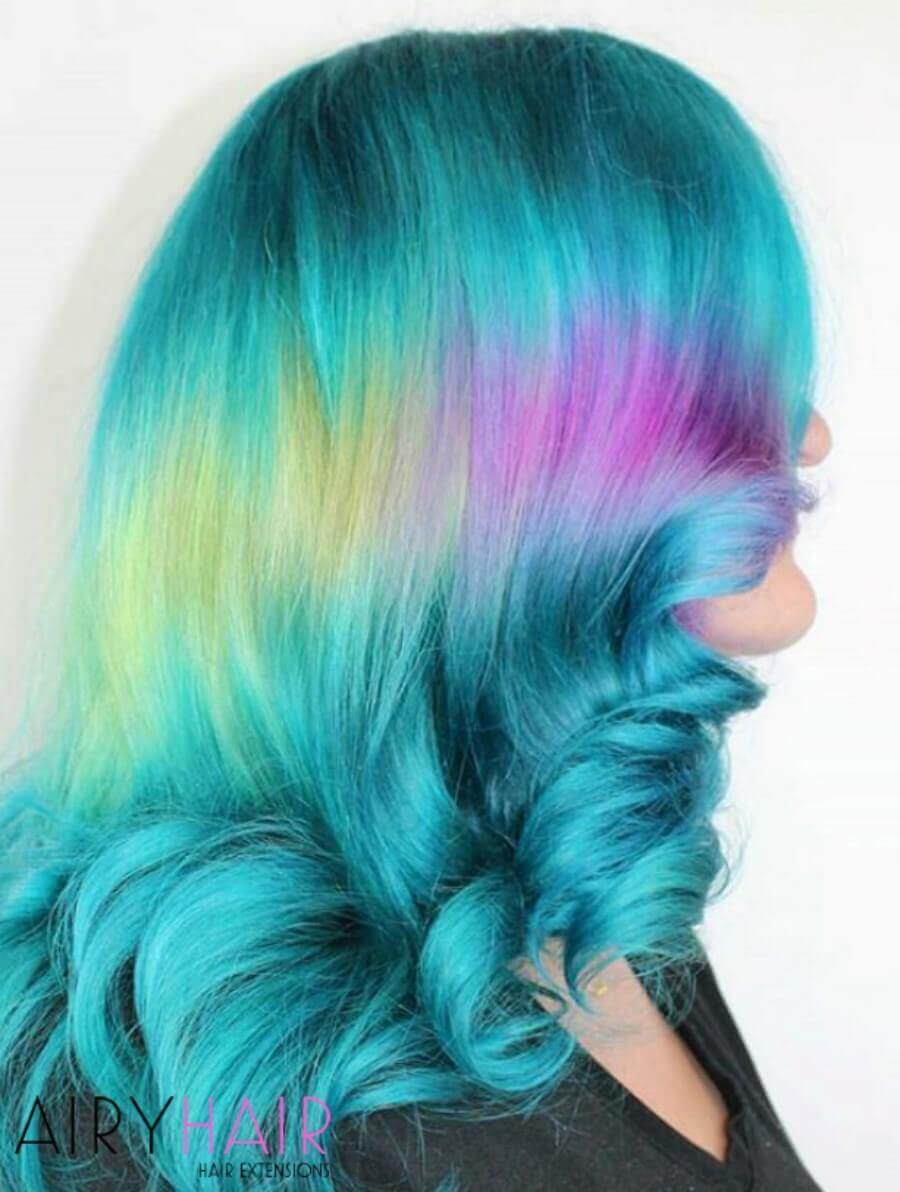 #23 Shine Line on Fuchsia Background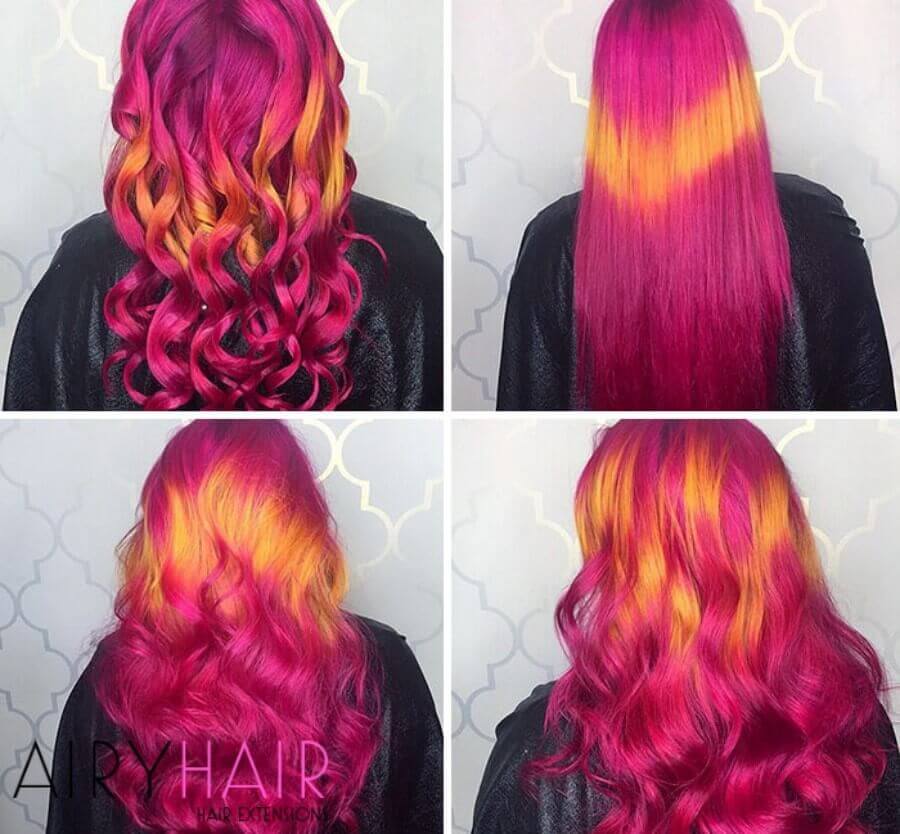 #24 Blue and Turquoise Ombre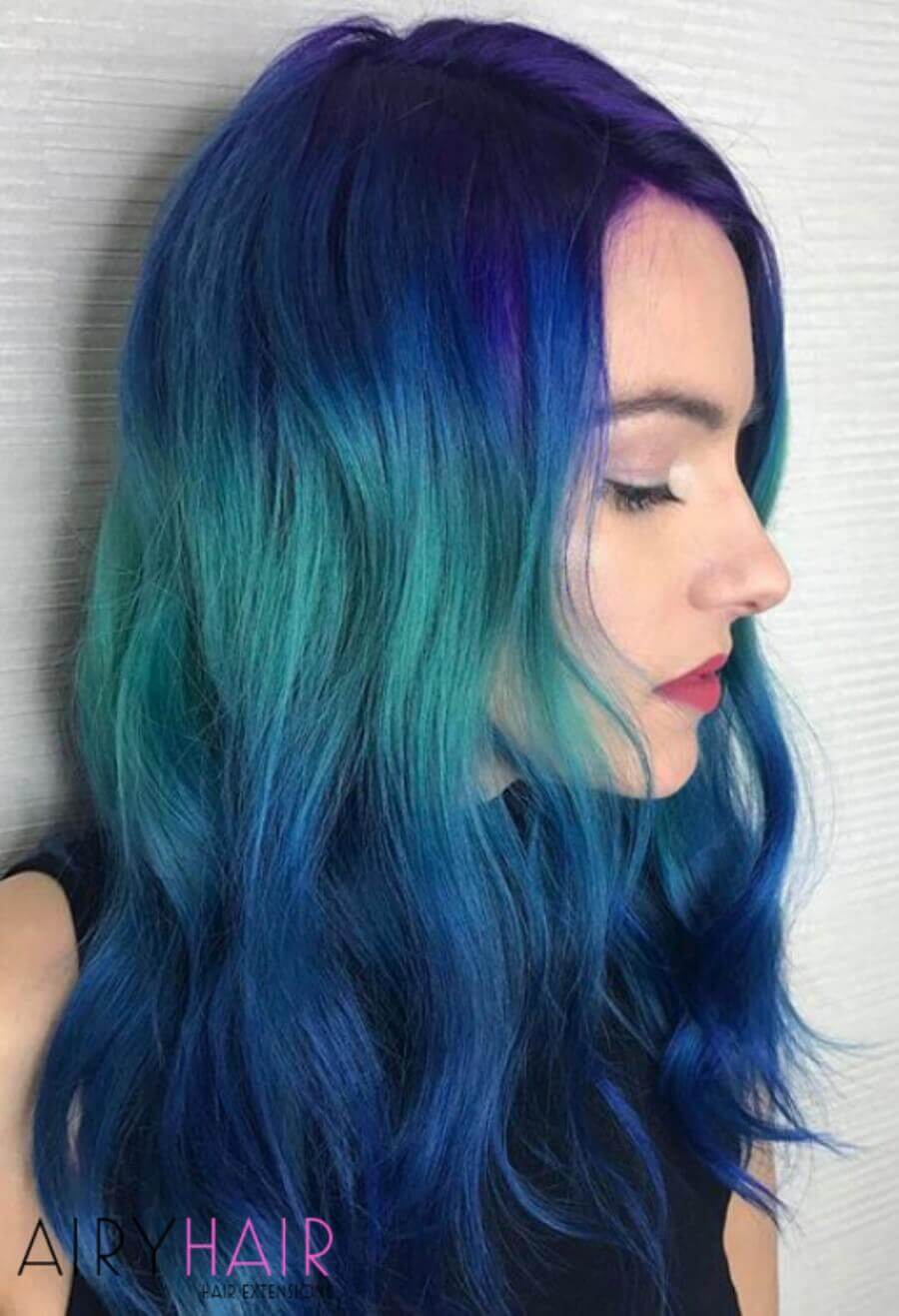 #25 Rainbow Prism Effect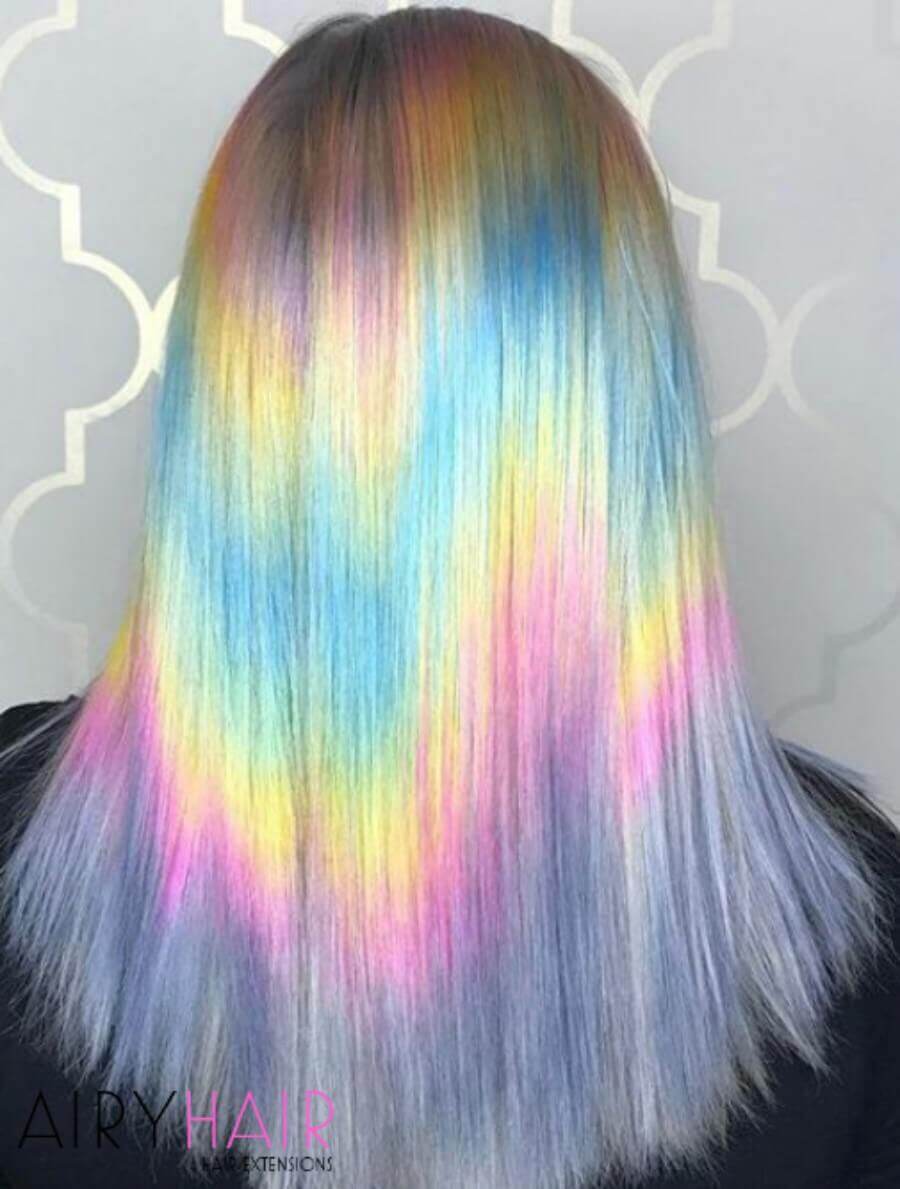 #26 Colorful Pastel Colors Rainbow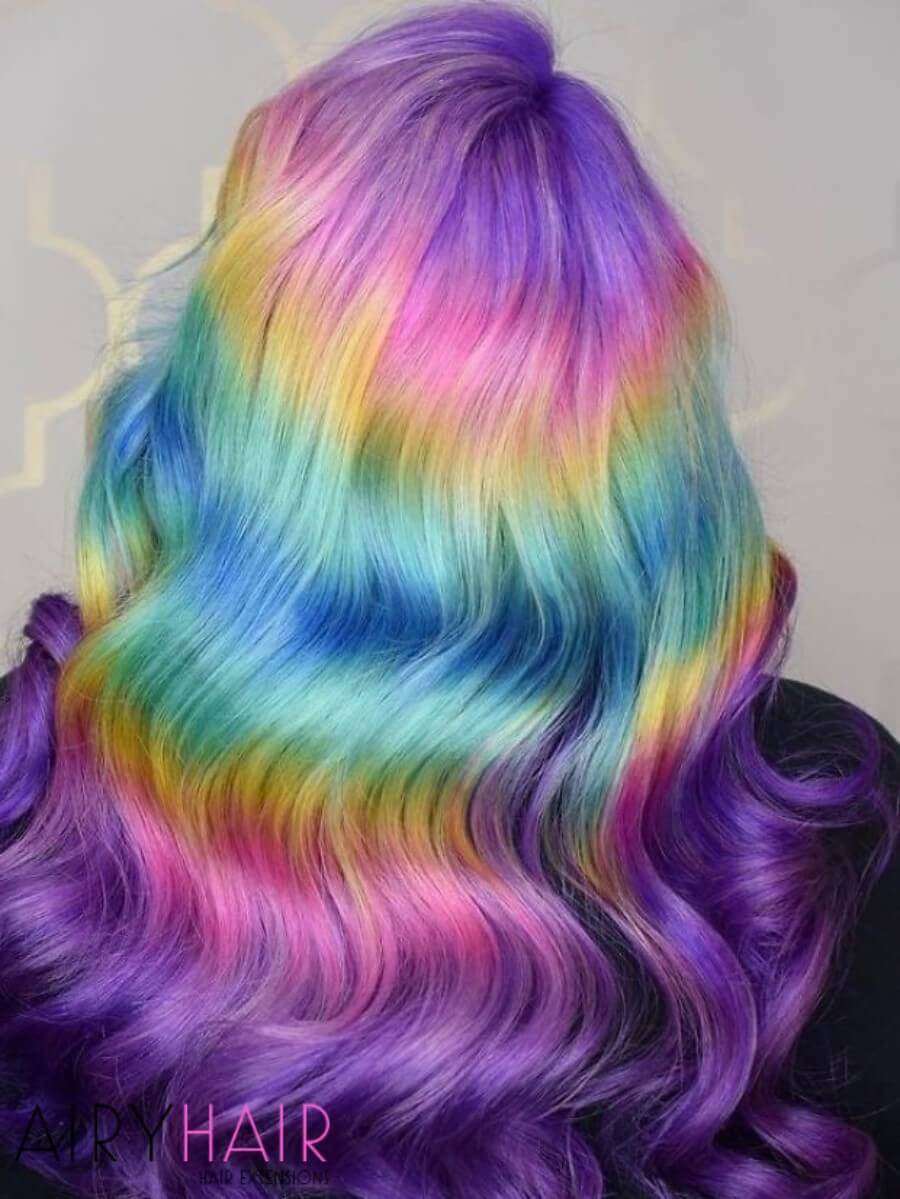 #27 Bright Streaks on Dark Background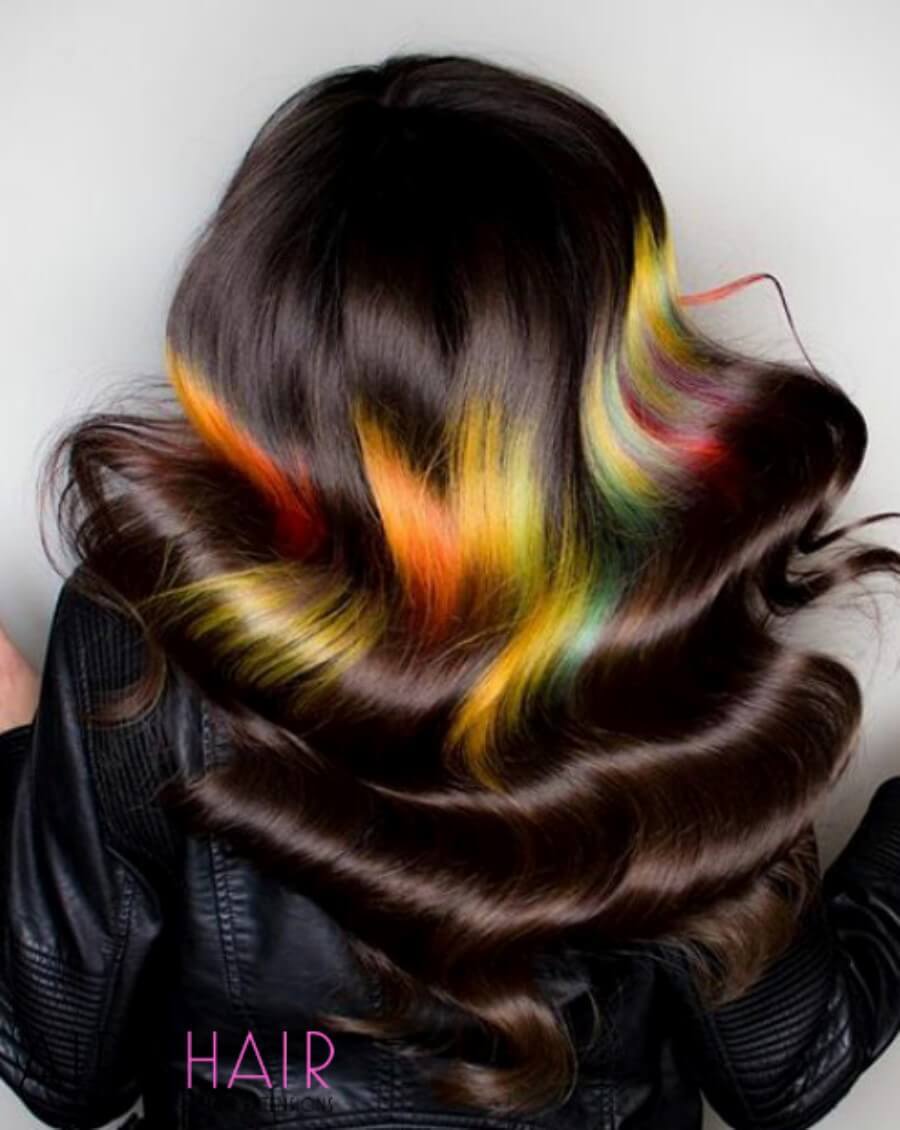 #28 Vertical Rainbow on Dark Hair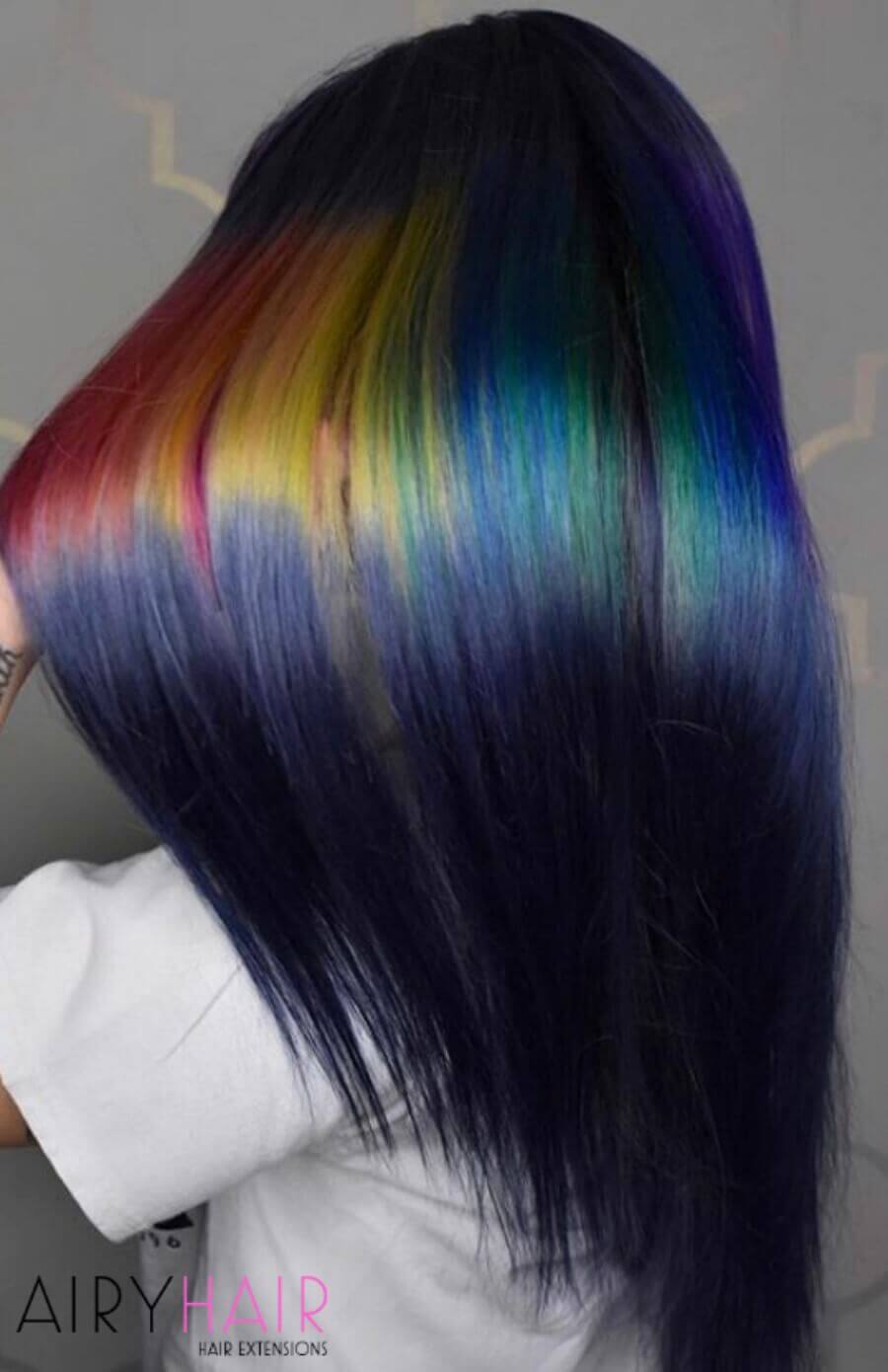 #29 Cool Shine Line on Turquoise Background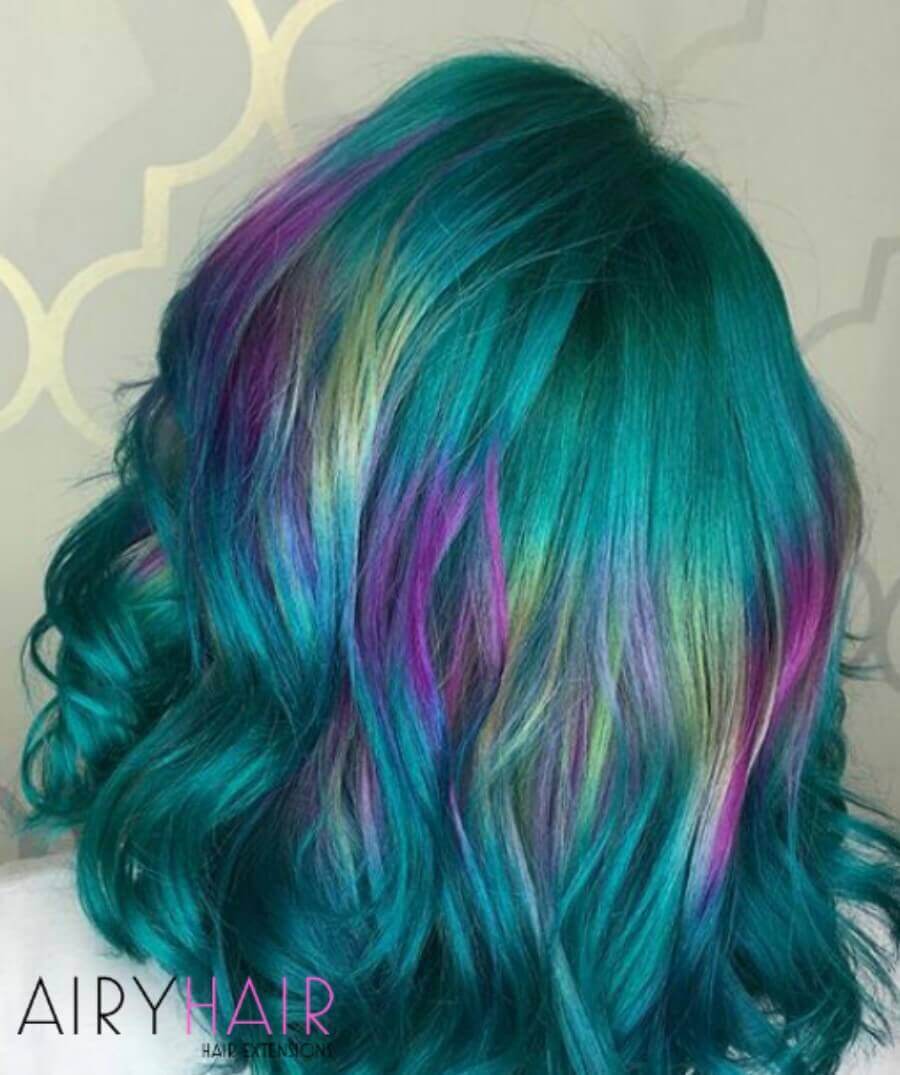 #30 Rainbow Shine Line on Grey Hair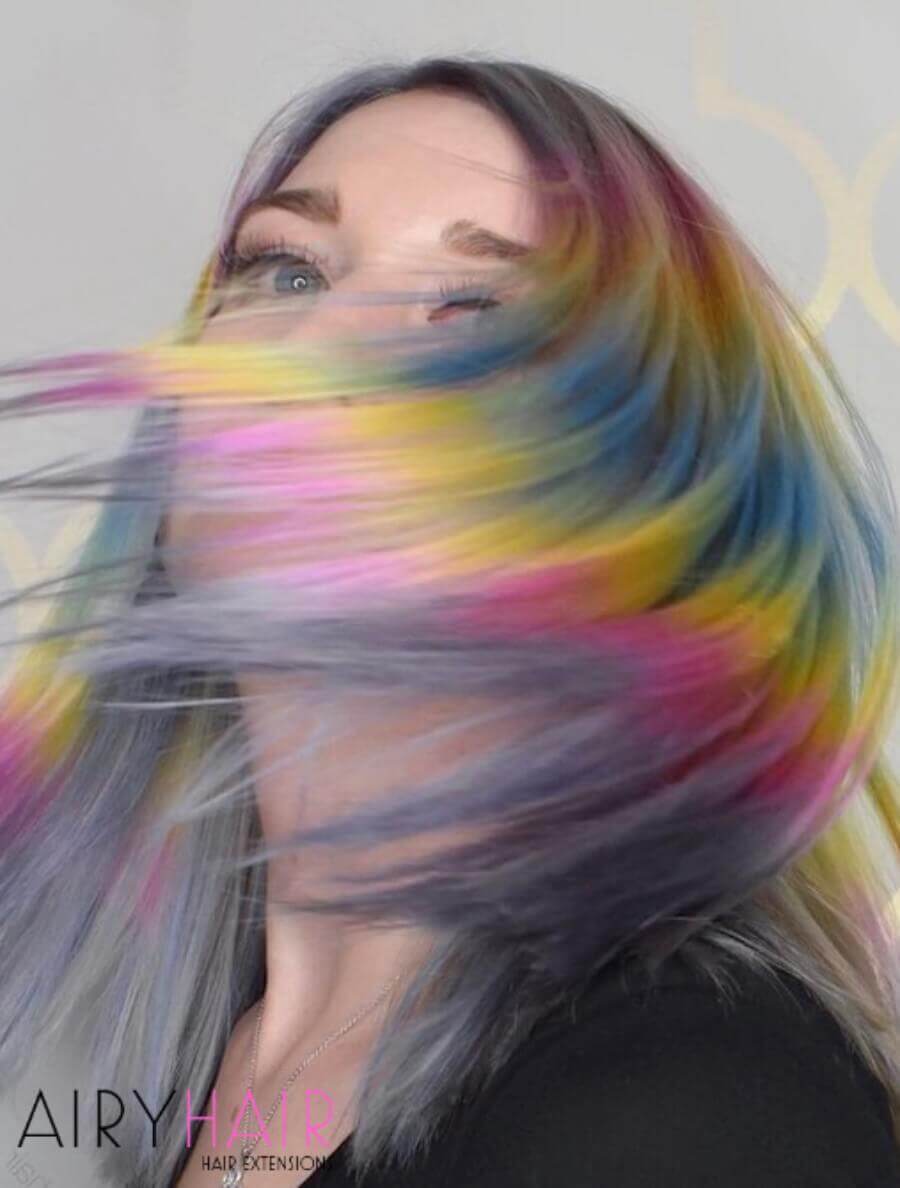 Conclusion
This new hair trend is definitely something to try out for a party and be the coolest girl there. And to avoid damage to your hair and permanent hair dye, you can try out all kinds of rainbow colored extensions to create this look and be unique.
Source: Pinterest
Hosted by: AiryHair